Elite Force made H8R poly revolver, and it changed the game.
LSS- this is an excellent value, shoots well, and will keep MED rushers off your snipers, support gunners, and DMR devotes. Get one when the next shipment comes in May.
We went and bought two of these little devils. One from Airsoft GI, and one from Evike. The Evike purchase was because ASGI sold out! 2000 units vaporized in a week! They are going fast because they are worth every penny of $64.
Value- reliability- accuracy- dependability-innovation- all these words are the talons Elite Force uses to rip into their competition. Clutching the hard won respect and confidence that is lacking in much of the rest of the airsoft industry.
The H8R revolver : Its good engineering. They are embracing the fantasy side of airsoft's affection for "weaponeering"
All the real steel clone revolvers are available, but the MFGs messed it up! All those models shoot too hot, or too slow. They break, are unreliable, heavy, and tend to be expensive.
EF created the H8R and ended that trend.
Its beautiful in a baroque sci fi way.
The gun feels solid. It is well balanced. It has a good weight. The grip is ergonomic and fills the hand. Like all revolvers it has a long, mild, double action trigger pull. The loading disks are easy to feed in and out of the assembly. The polymer is tough. It is dent, scratch, and heat resistant. The sights are lower profile, but easy to acquire over the wide flat spine of the revolver. It can accept lights, lasers, and optics.
The dimensions of it are Kydex holster friendly, Ive made 3 so far and there are plenty of good retention aspects for molding. But lets face it- most players are going to stuff it down a M4 mag pouch and call it a holster.
Shooting the beastie- 330fps with .20, and a fresh cyl of CO2. I ran 150 shots and still did not need to exchange the CO2. Some claim to be able to get 200 shots, but I would swap at 175. Point of Aim Accuracy to 50 ft. Aim at the head to hit the chest at 100ft. There is no hop. For intra-building CCC/CQB this will perform well. You won't be clearing the whole of complexes with a 10rd disk, but taking out a room of bad guys is well within its capabilities. Reloading is bolt action easy. The disk retention stem is sprung, and has a detent to lock it open. Simply exchange disks, thumb the release of the disk axle, and continue the engagement.
By Gary Russell
Airsoft Vulture Tech - on face book:
Liveforthehitsnotthefits@gmail.com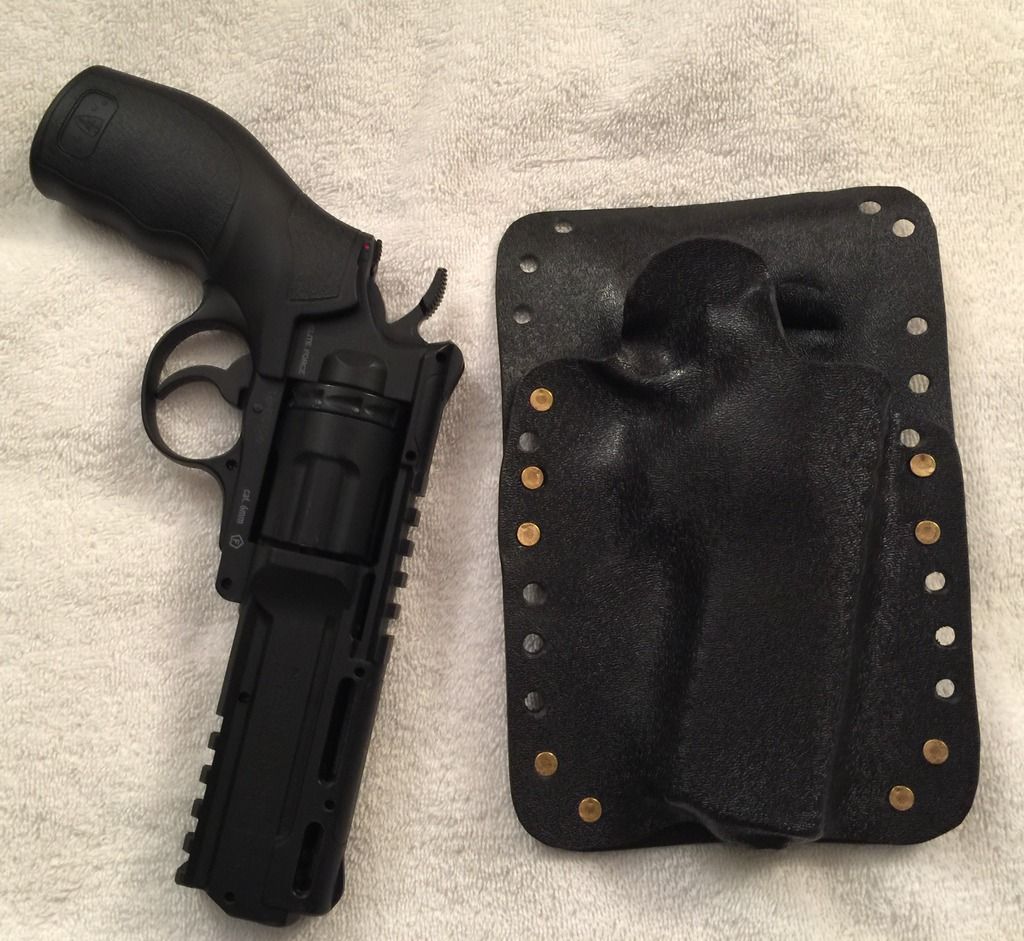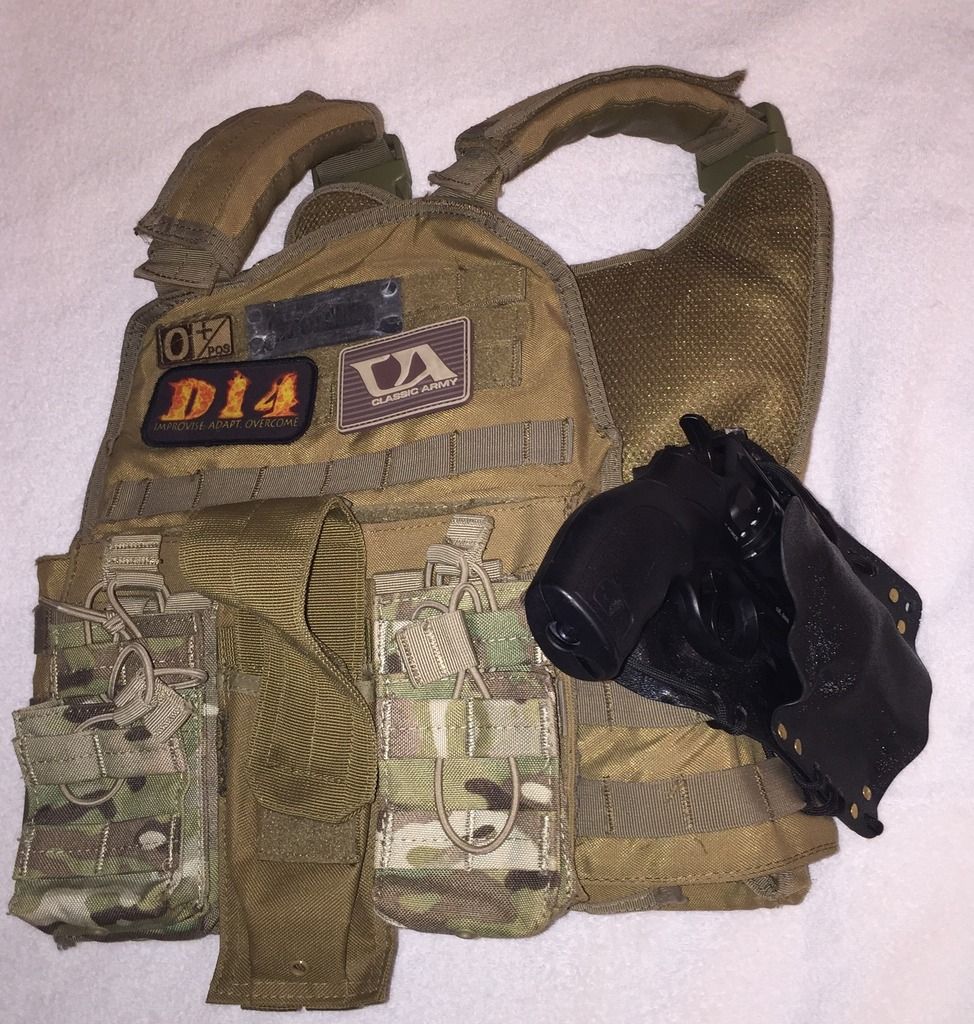 These two cross draw configurations are on my Wife, and Son's rigs. They are tiny people, and like the easy to reholter placement.