Discussion Starter
·
#1
·
I play in a site called CAMP MASADA, a 3 hectar private area which is called "HOME" by my team, Team Apocalypse. Terrain is preatty much like VIETNAM, lots of brush, sniper HAVEN as I call it.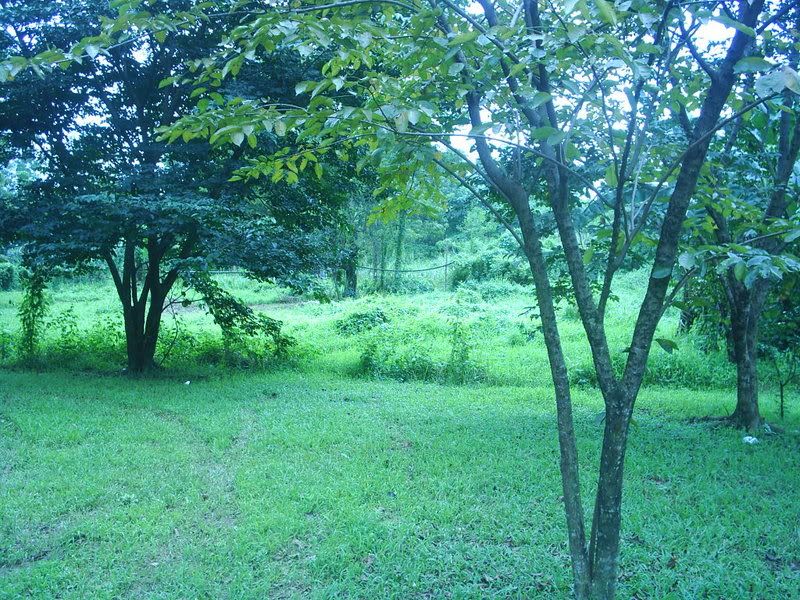 With overcast skies and a chance of rain, i decided to come early to do some serious plinking. And apparently, as i was setting up.. JB, a friend of mine arrived early aswell, just in time as i was about to start. this was around 9am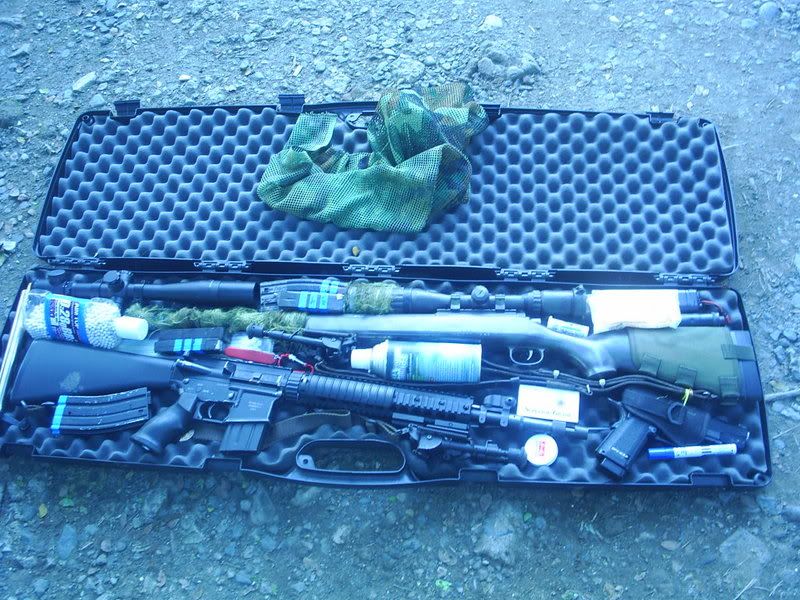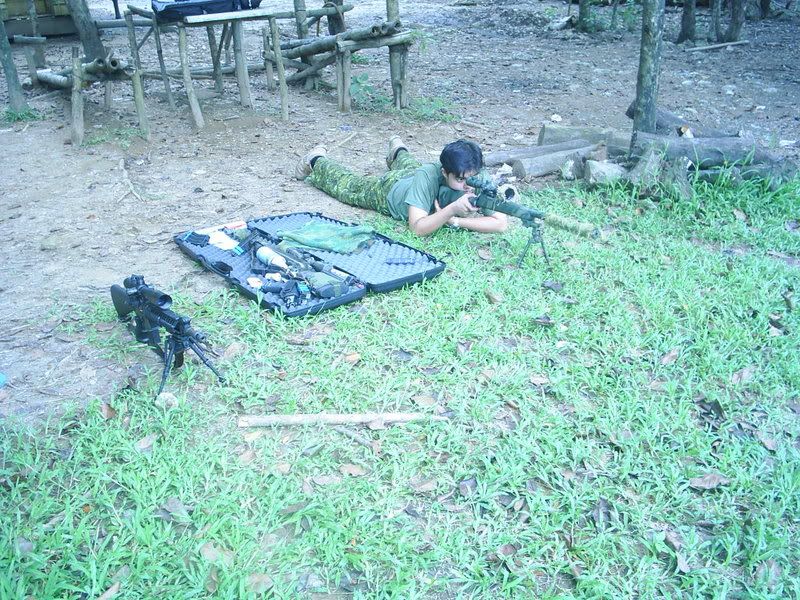 Friend of mine on Prone, using a Bar10G running on an EDGI kit. I was evaluating my DMR and VSR10 aswell.I set up targets at 40 and 60 feet accross an open field, so we could zero our scopes and practice anticipating bb trajectories on given varying wind conditions.
target at 40 feet
target at 65 feet
4 hours later, the games started. We were "ON THE HUNT". But we still managed to get a few shots of w/o being spotted by any one.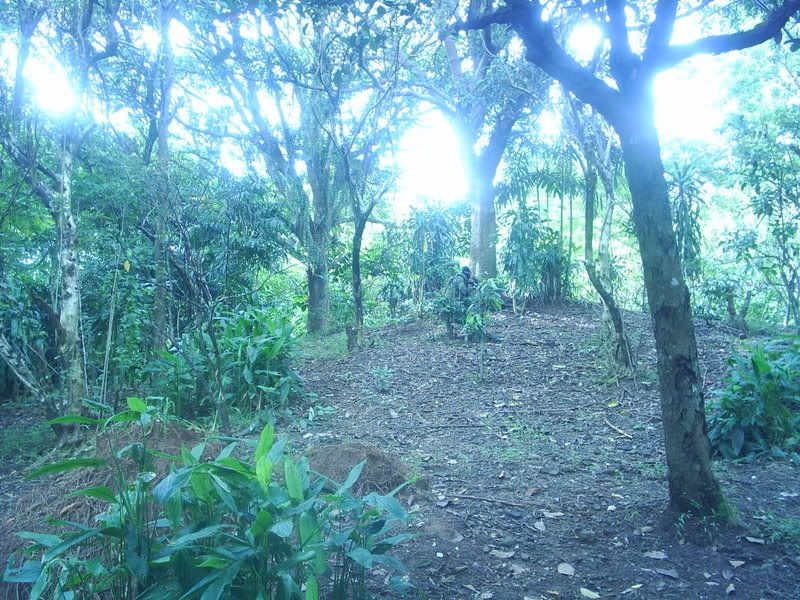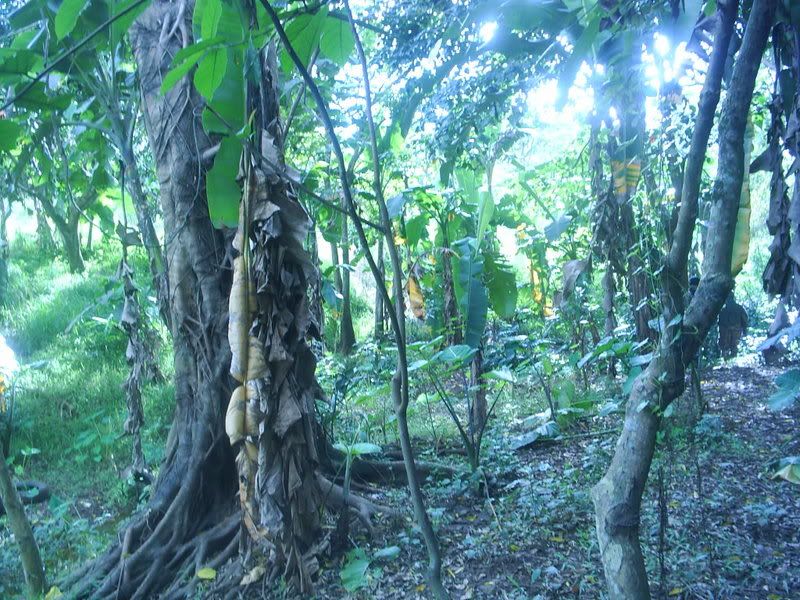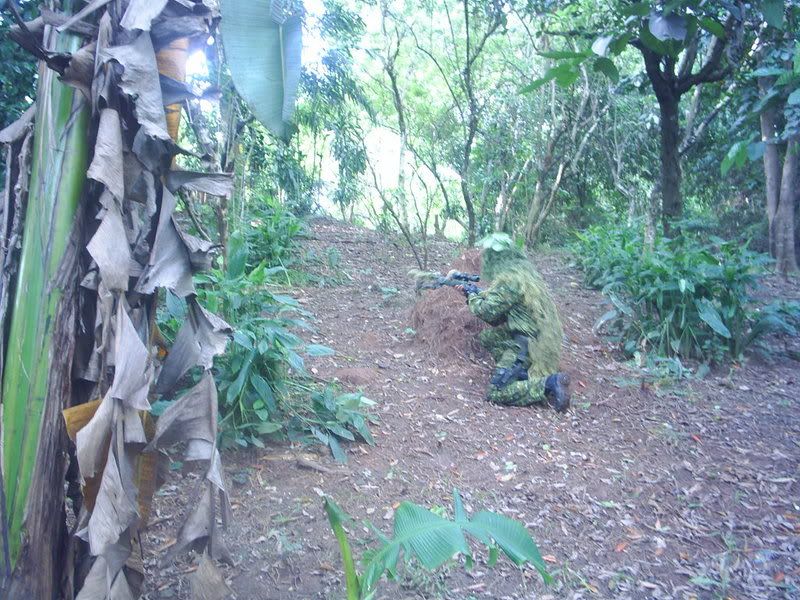 JB, geting into position in a dense jungle area, he's kinda new at this being only his 3rd game.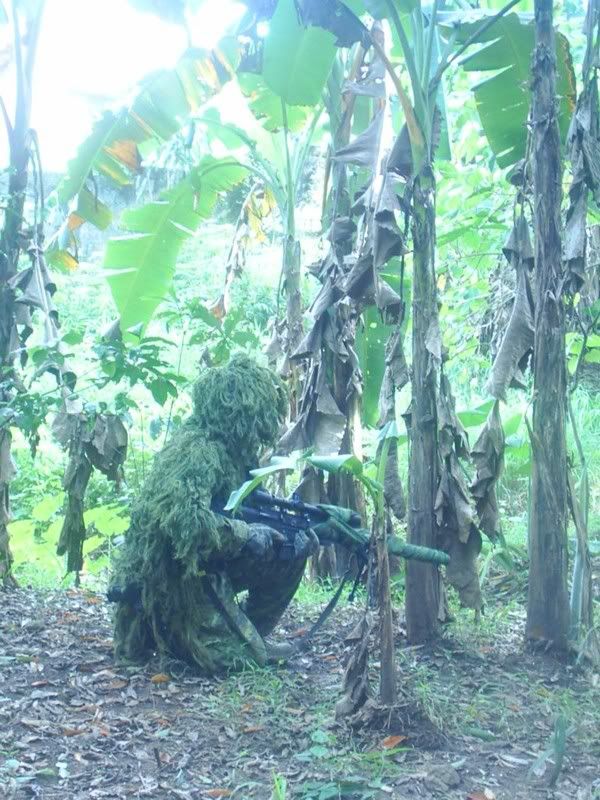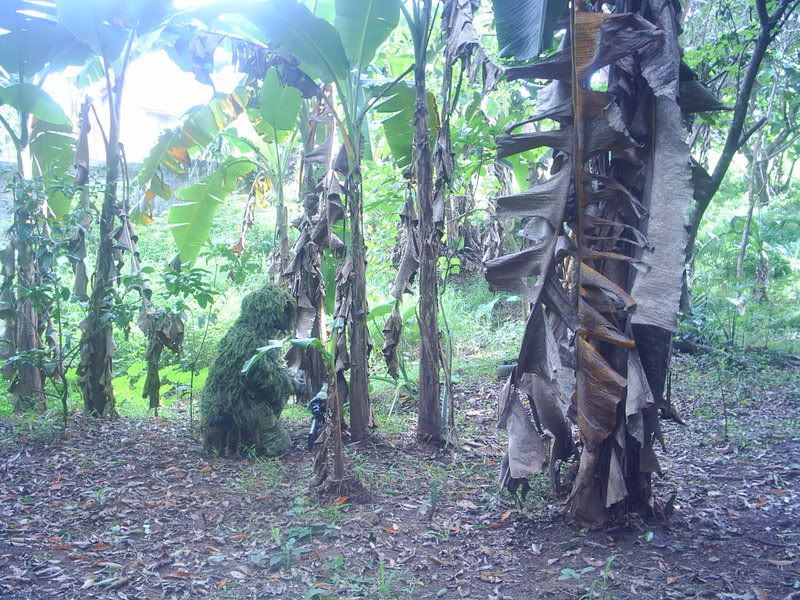 This is me, on Babysitting/overwatch duty. I used my DMR so i could easily do SEMI AUTO covering fire incase all hell would break loose.
2 hours later, it started to rain, although we pressed on until sundown, i wasnt able to get any more shots.
Enjoy