A&K spring SVD vs King Arms spring SVD
compairing both rifles side by side to show the little differences between them.
In all photos:
King Arms will be on top or right
A&K will be on bottom or left.
The numbers:
King Arms
Lenght:1225 mm
Weight:3028g
A&K
Length:1228 mm
Weight:2829g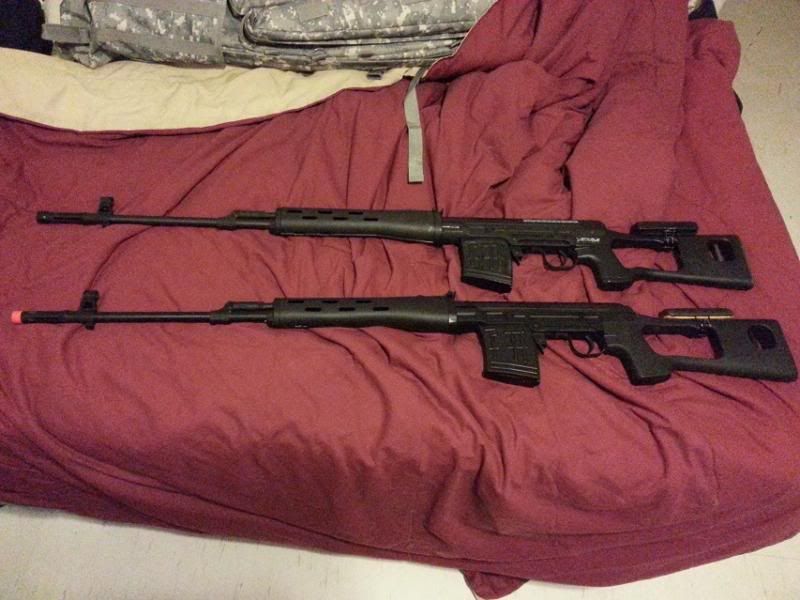 Both at first look very much the same save the cheek pad.
Flashhider on the A&K is a bit meatier and the orange tip wraps around the end. Making it a cap instead of just a cylinder.
The bayonet mount is slightly different on both and on the A&K version there is a set screw you can remove to take OFF the whole flash hider.
At the gas tube.
On the king arms there is 2 little hex screws holding in the assembly and only the clip to hold the hand guard.
on the A&K you have 1 larger hex screw on both the assembly and clip for the hand guard. Also note both screws are sucken slightly into the outter barrel as well for a better fit. (ignore the chipped paint that was my doing in error)
ON to the mag well
first glance they look almost the same. BUT.
there is a small notch for the hop-up units
on KA it's in the mag well (on the right) on A&K is inside the unit.
also the "tooth" for the bb release is longer on the KA.
Butt of the grups are simple, A&K is a friction fit plug, little cheaper but meh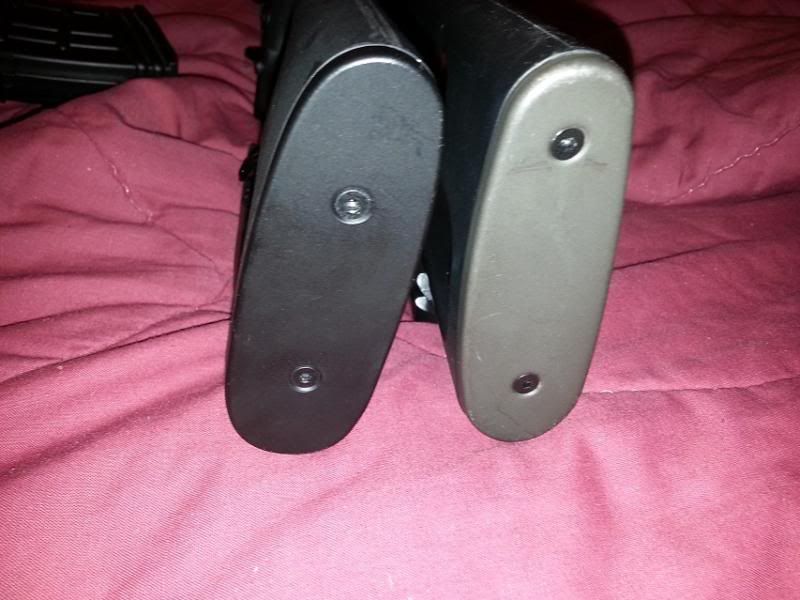 Butt is a butt is a butt, no difference here really.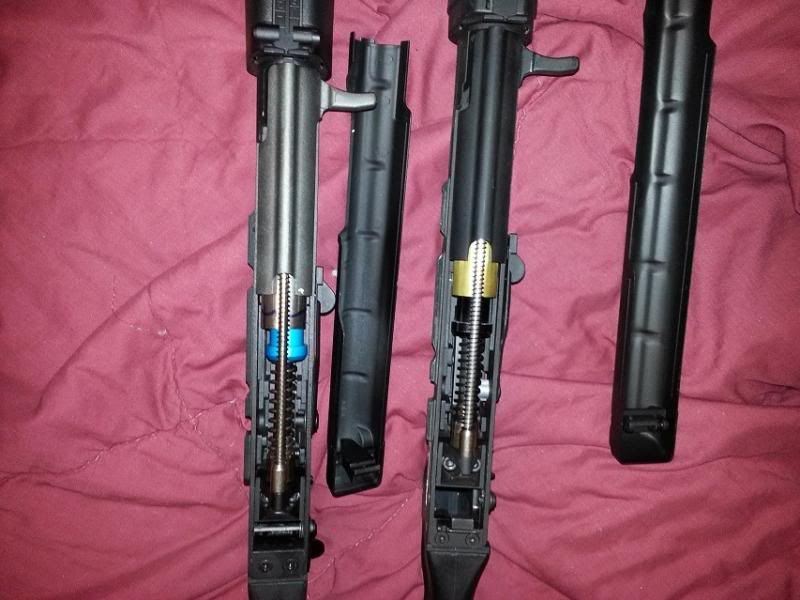 OK, a lot going on all at once. I will get into the nitty gritty stuff here in the 2ed post.
dust cover latch on the A&K is a bit smoother, a rolling bar.
A&K stock hop-up need a hex key to adjust. Aluminum construction.
KA stock hop-up unit. made of plastic but can be changed on the fly.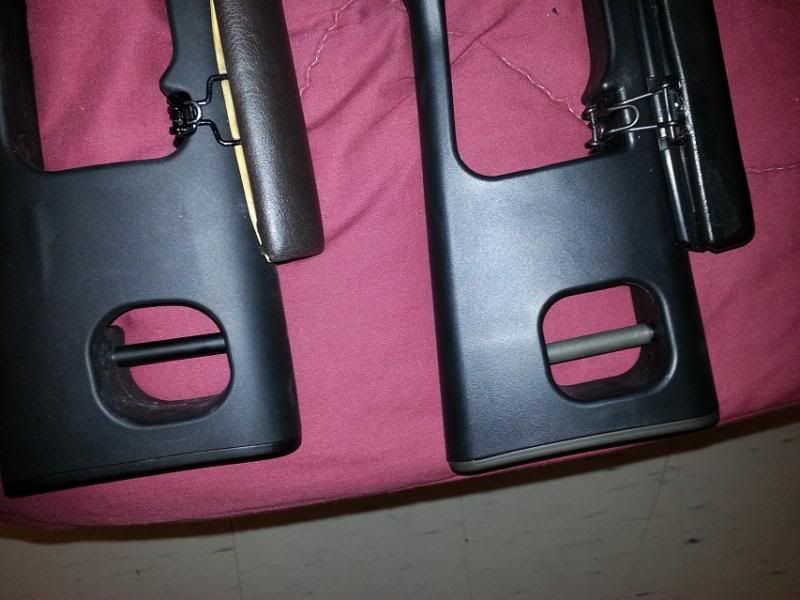 sling peg at the bag are different.
A&K seems cheaper simple metal post.
KA is a bit thicker and spins
Mags side by side, ignore the hatch its a 200 rd vs a 50 rd
from afar the mags look almost the same.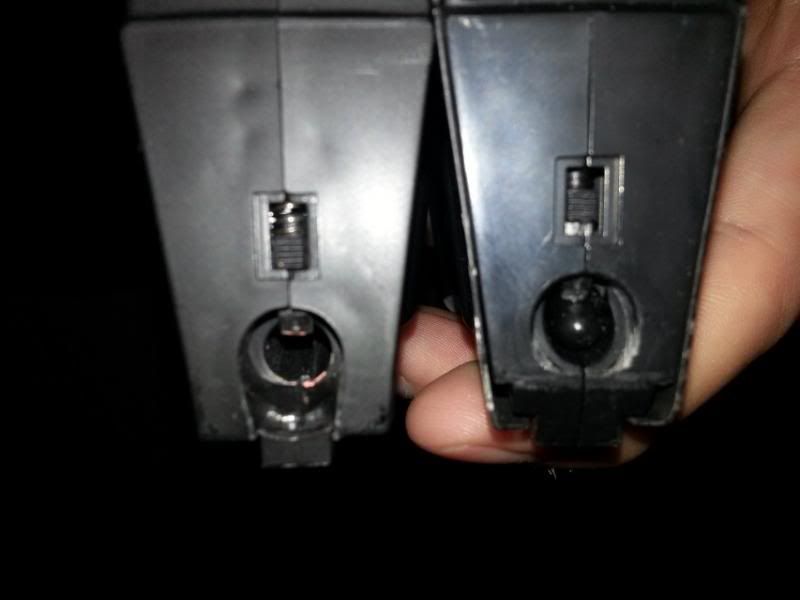 this is where the differences are.
A&K is slightly smaller then KA mags when it comes to the cut outs and notchs.
A&K will work in KA but not the other way around.
Cheers and enjoy part 1
part 2 to come when i have more rum.