+1 to the above, it looks like the adjustment screw is missing! But it should be an easy fix.
The pre ban guns only had the PCS bolt.
I had a Pre Ban AICS and had only one chamber for gas! And all 3 mag I had bought for it had only one chamber.
The G&G flutted barrel doesn't have thread adapter only the non flute barrel has.
I've installed on my M700 Police a Best Gun M24 flutted barrel with thread adapter but it's pretty hard to find. I was lucky enough to obtain one!! It heavier than the stock but WAY lighter than the G&G.
Here's some photo's of it. The only drawback of the barrel is the lenght! It's 26inch instead of AICS's 24inch barrel!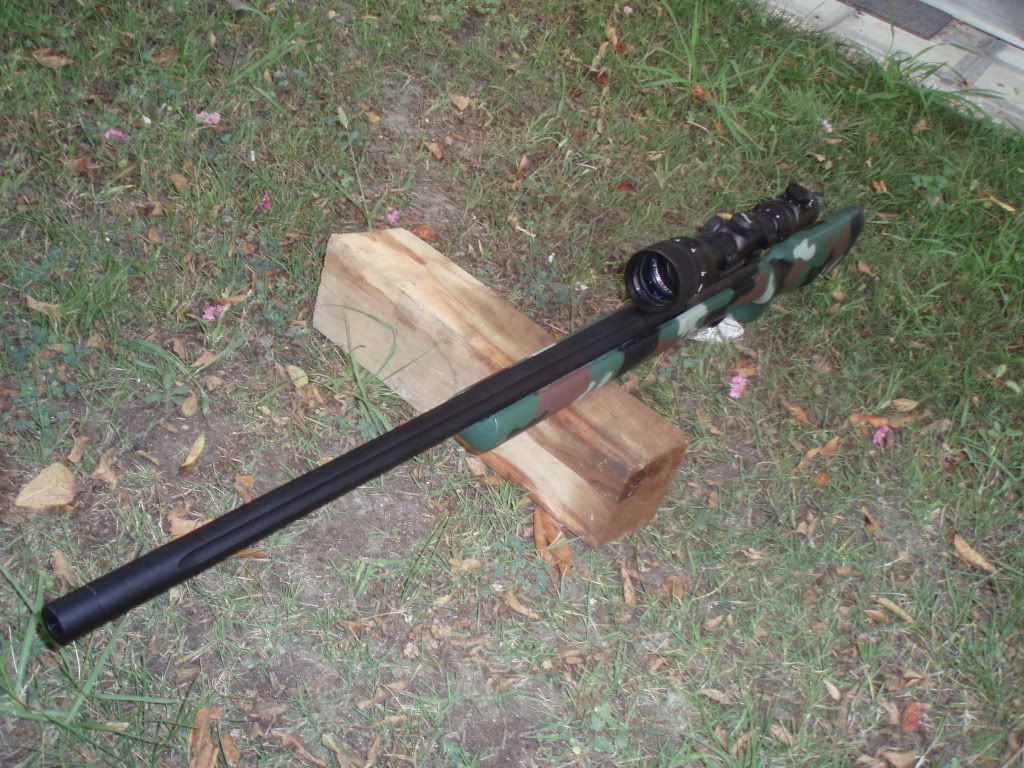 Wolf