Discussion Starter
·
#1
·
A bit of a marmite subject the ACR Anti material rifle,
looking around online I found a few threads of people talking about looks etc but no information from someone who had actually bought one, so I did I wanted it mainly for the peep sights :tup:
The shop cronoed this for me and it is in the 330fps region (not too shabby)
On getting it home I think I am going to have my hands full making this a decent rifle
the stain on the wood part of the stock looks like it was done with gravy but is cut well enough to fit the working part of the rifle in I might just refinish it.
the bolt pull is rough and extremely difficult
So on to the dissection:
The bolt is removed by pulling the pin on the lever at the left hand side of the receiver outwards and pulling it backwards (marked with an arrow and the word open on the receiver)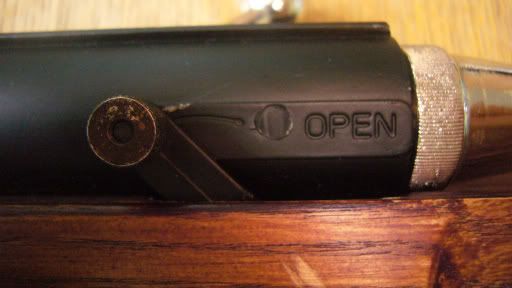 the bolt handle is cast as part of the whole unit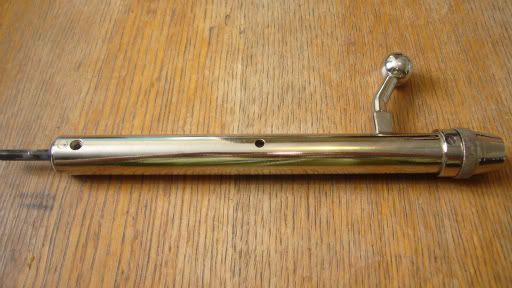 the spring is removed by taking out the two screws located top and bottom at the rear of the bolt. as is the cylinder head (but also seems to be threaded and I have not managed to remove it yet)
Spring is a sizable 9mm and is very similar in length to my L96's spring,
spring guide is plastic and short but fits very snug inside the spring.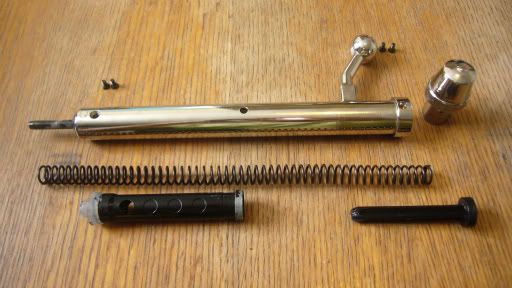 the piston is metal and painted which was beginning to flake off and was stuck to the weird piston head.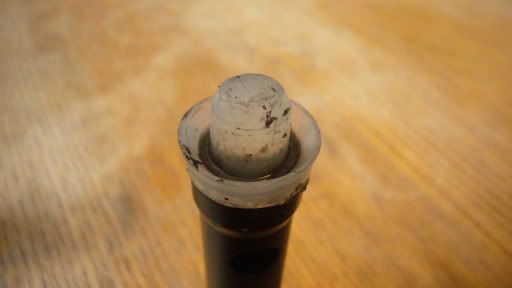 The hop up adjusts from the top with this screw,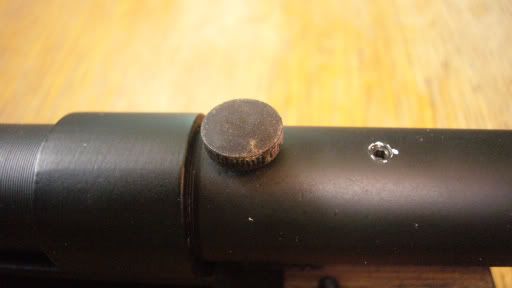 someone thought it would be a good idea to put the hop window 3 or 4 inches from the start of the barrel with an unusual bucking,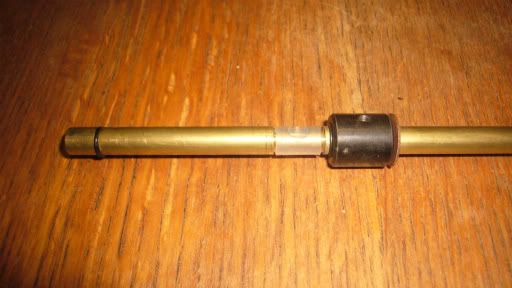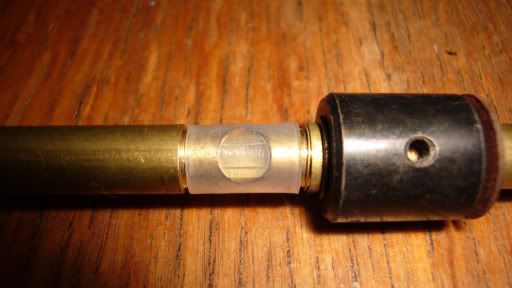 The magazine holds a massive eight rounds lol and is loaded from the under side
well tbh I was hoping for the rifle to be a little better despite the extremely low price tag £75/$119 there are problems with the general fitting and finish, materials used and the lack of any chance of getting hold of spares but I thought it would be a fun little project >
That's it for now I will update as I get further on with the dismantling process then I will do shooting tests with it in stock form before doing any modifications.