Discussion Starter
·
#1
·
Well after quite some time sitting I decided to take the DSR-1 to today's skirmish.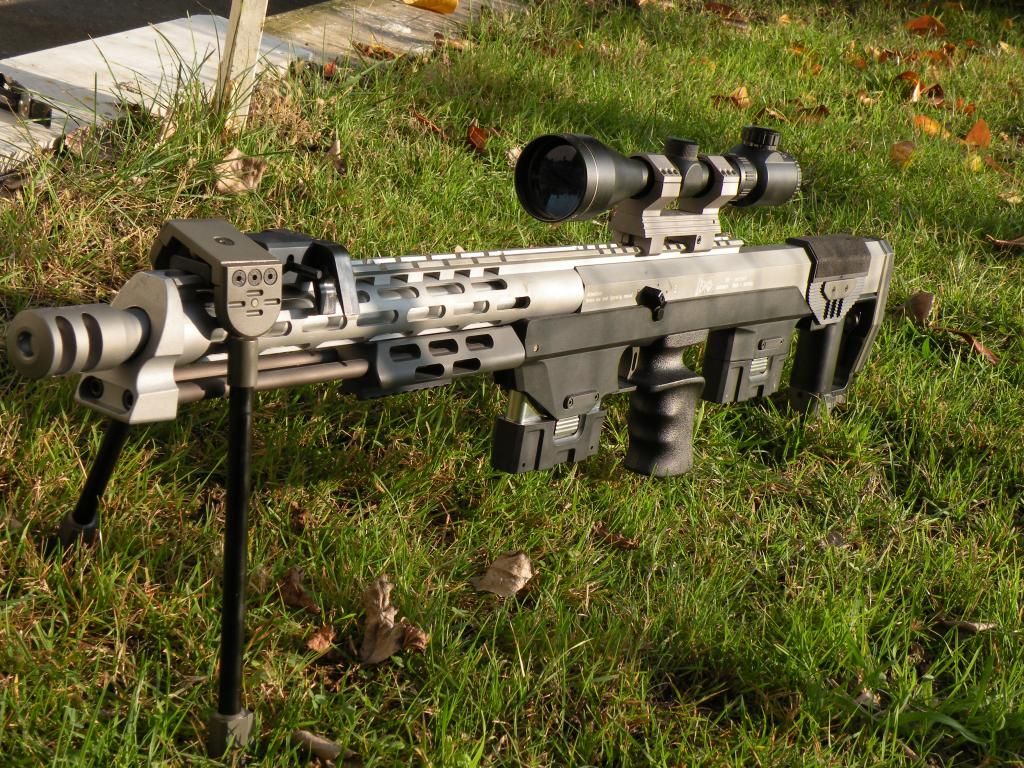 I tested it a few days ago and it was decent.. our field is relatively small so I thought it could be fieldable.
Well I arrived first to the field and tried it out ... Well This was bad. It shot all over the place.
The fps varied from 520- 400! Most shots were in the 450 area..
It sucks I know but it a very good looking rifle and I plan to use it.
What I plan to do now..
First of all I'll install a new barrel, new bucking, replace all orings and Teflon here and there.
Another issue I noticed the nozzle unscrewed a couple times and couldn't load the next bb, so I need to secure that too.
This won't be an fast project but will take some time.
This time of the year is the busiest of the whole year for me.
I may work side by side and with the Star AW338 I recently got as well.
So stay tuned..
Wolf