Buckings Vs. MCcaster IR Hop Tubing
Hey guys,
So I had a can of duster gas. I got bored and sprayed it on my hands. I then put it upside down so the liquid could come out. It was cold. So cold it hurt. Anything above 30degrees Fahrenheit would make a sizzling noise and turn to at least below zero within 2 seconds.
I decided to test buckings and the cold using this.
*all pics are 1-2 seconds after items are removed for substance. They are soaked on the inside and out.
Tubing frozen: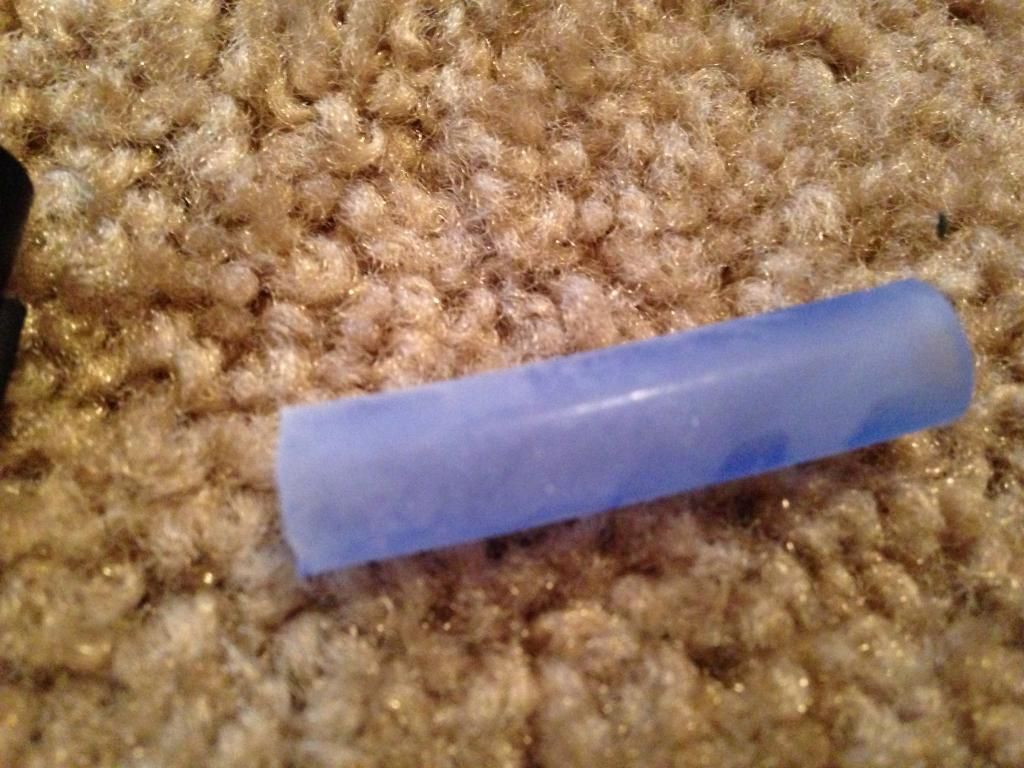 Squeezing frozen tubbing took no extra strength, no cracks or damage:
Frozen bucking, i couldn't squish it.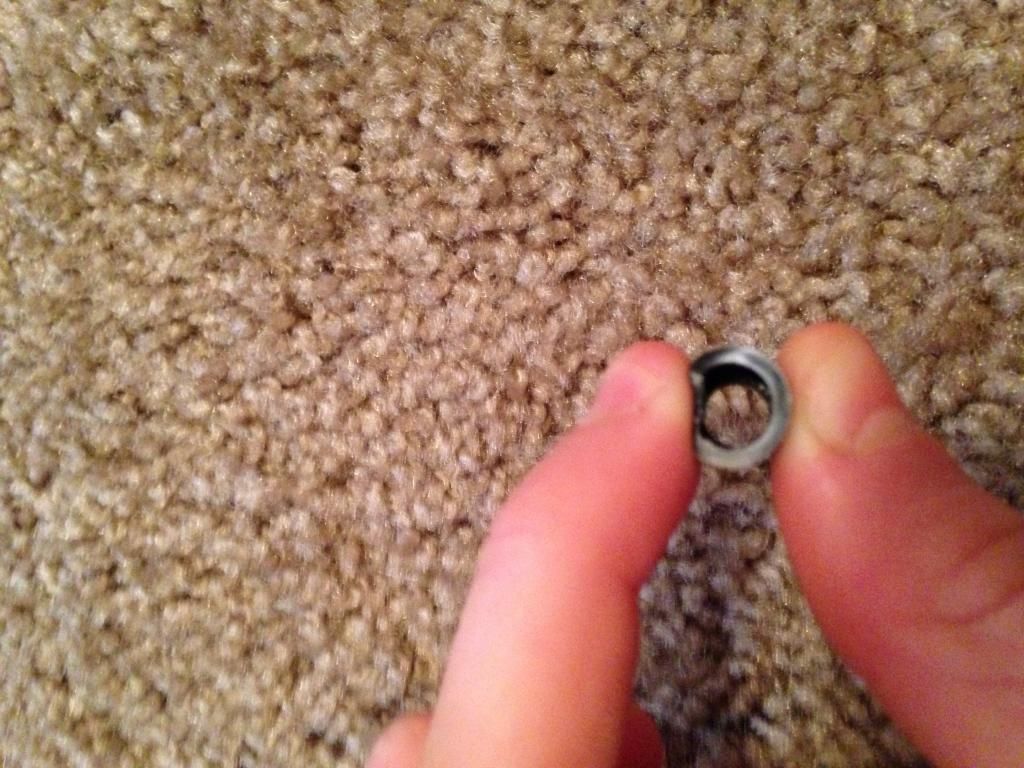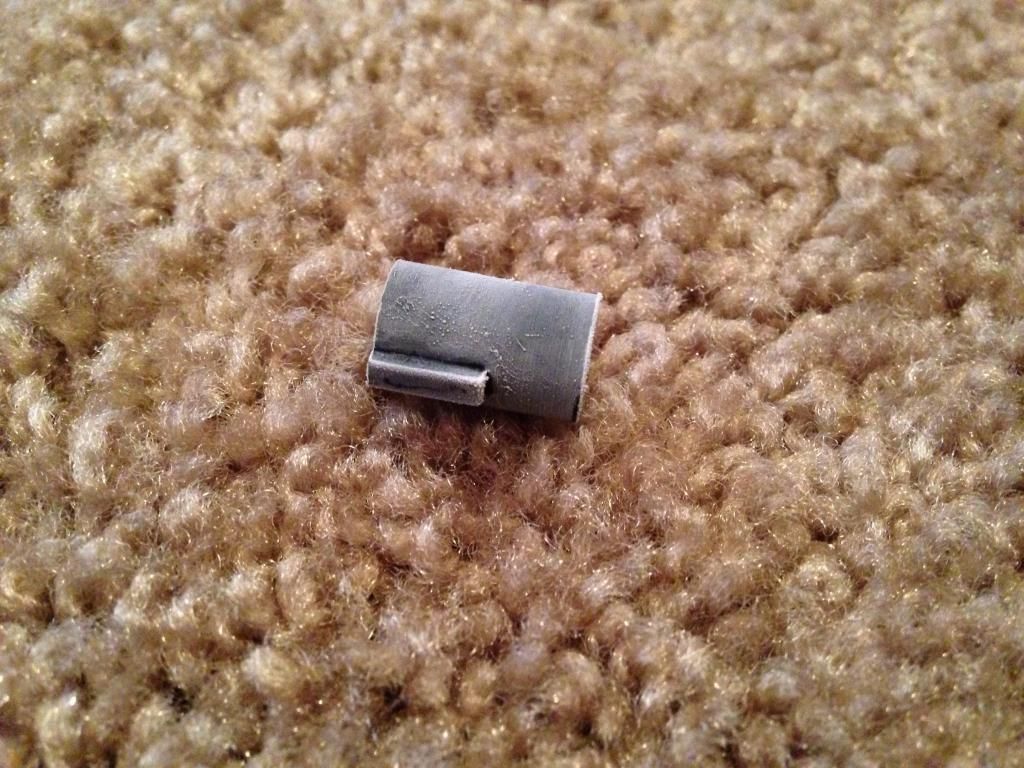 Full weight of a drill with battery in it on top if frozen bucking, no bend: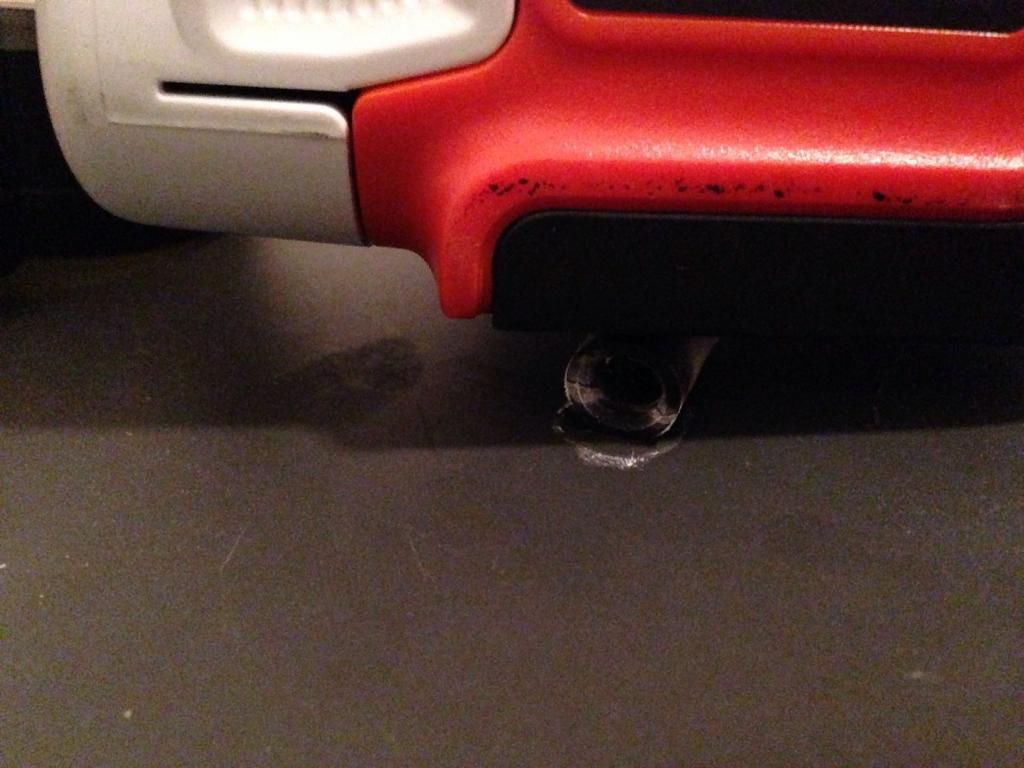 I refreeze bucking and squeeze it hard/fast with pliers, no damage: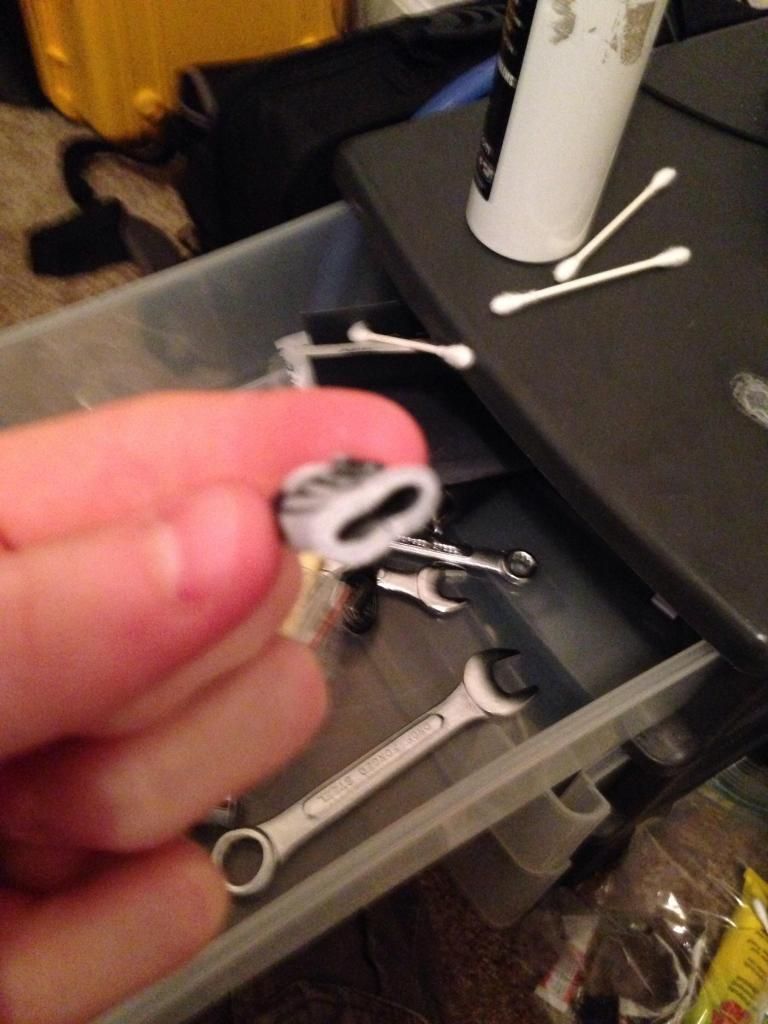 I super froze the bucking, cold enough that it would have "steam" coming off of it and I couldn't hold it without major pain/skin damage. I picked it up out of a little pool of liquid and pushed down hard and fast with my pliers: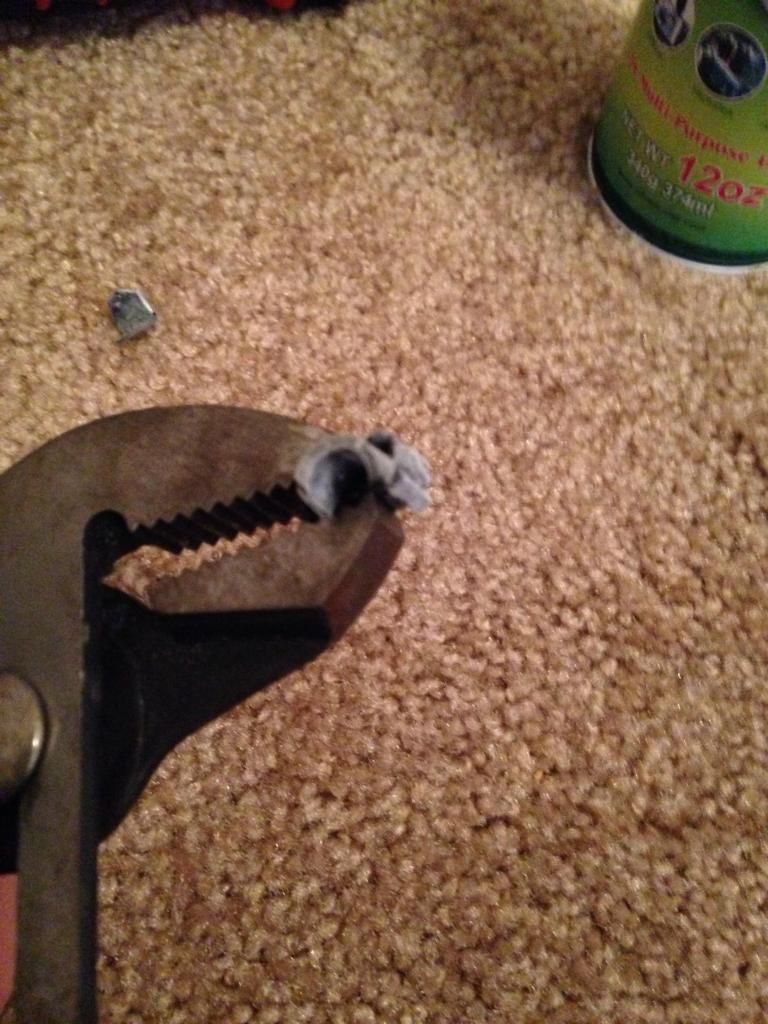 I super froze the tubing, but it was unaffected and took no damage: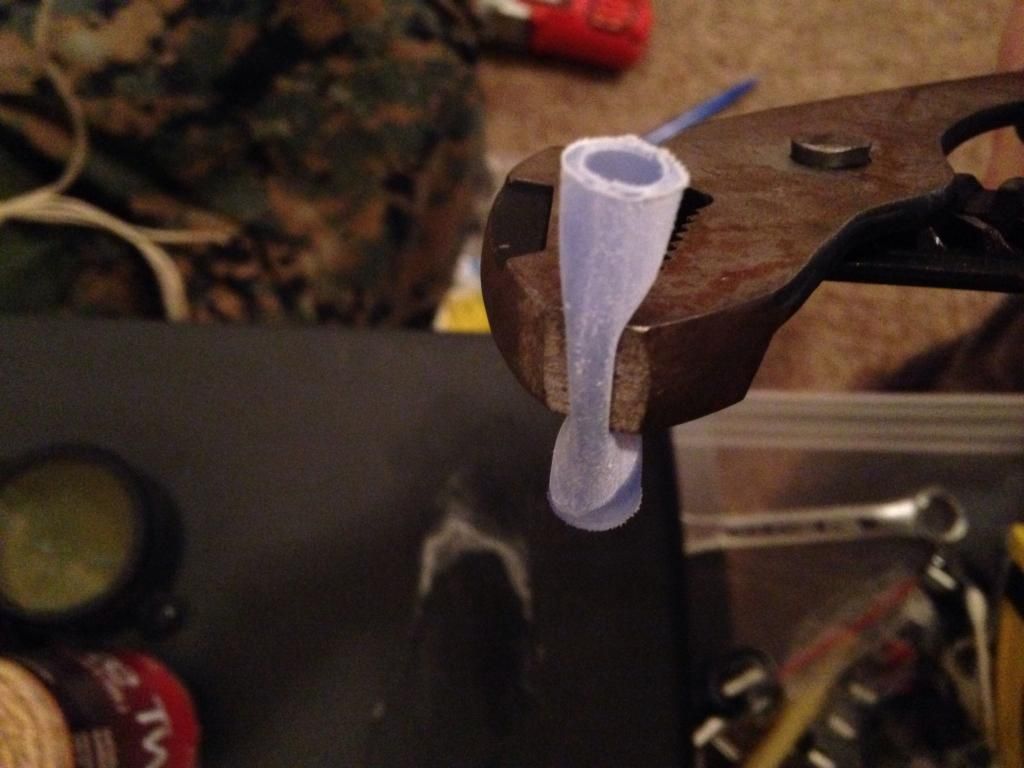 After warm-up: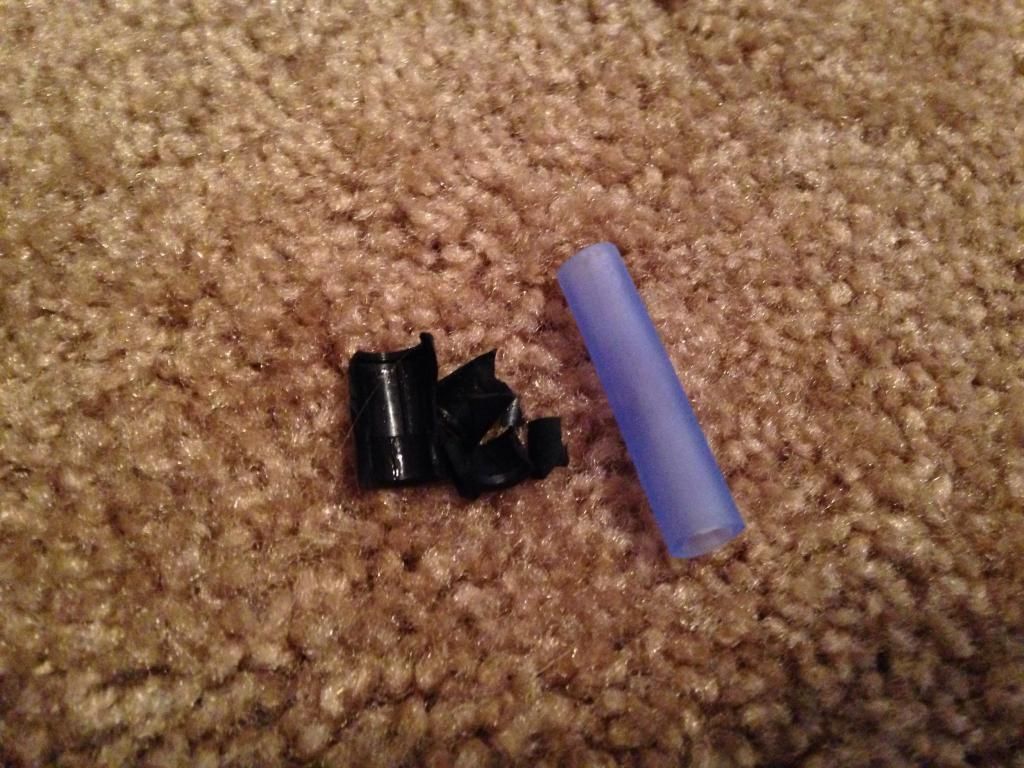 I dipped the tip of the bucking inside the pool of the substance for 3 seconds, and squeezed the non-frozen end, frozen end didn't move: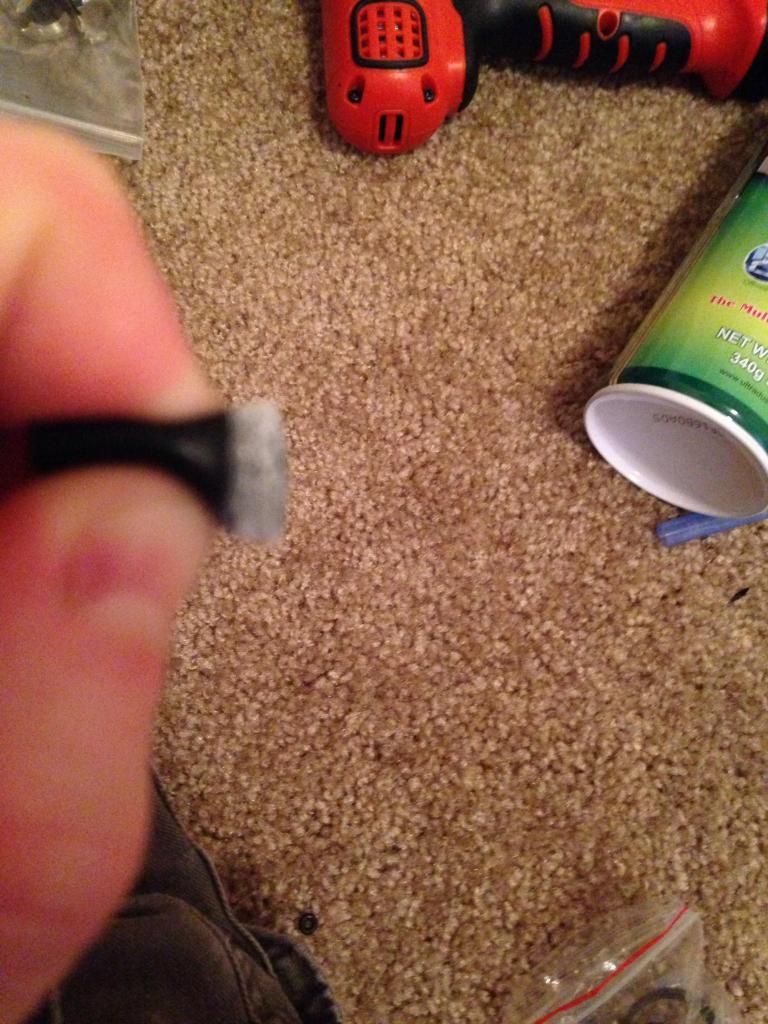 Duster gas ran out, then so did my fun. I encourage you guys to do your own tests with buckings in cold, it lasted about an hour, was fun, very informative, and cost about $9. Be careful when playing with dangerous substances.
So IR hops really works. What do you guys think? Do Ice bucking work, or will they fail under the intense freeze?