I've built a TM Hi capa race pistol...
TM Hi Capa 5.1 base
ProG4 IMM slide
ProG4 IMM steel barrel with gold finish
ProG4 SV frame
ProG4 steel recoil rod
SD real grip
SD magwell
Nova grip safety
Nova ambi safety
Nova slide catch
Airsoft surgeon SV trigger kit
SD POM nozzle
King Arms recoil and hammer springs
ProG4 carbon mount base
ProG4 thump rest
ProG4 sears
C-More red dot (replica)
PDI 6.01 6inch barrel
Nine ball bucking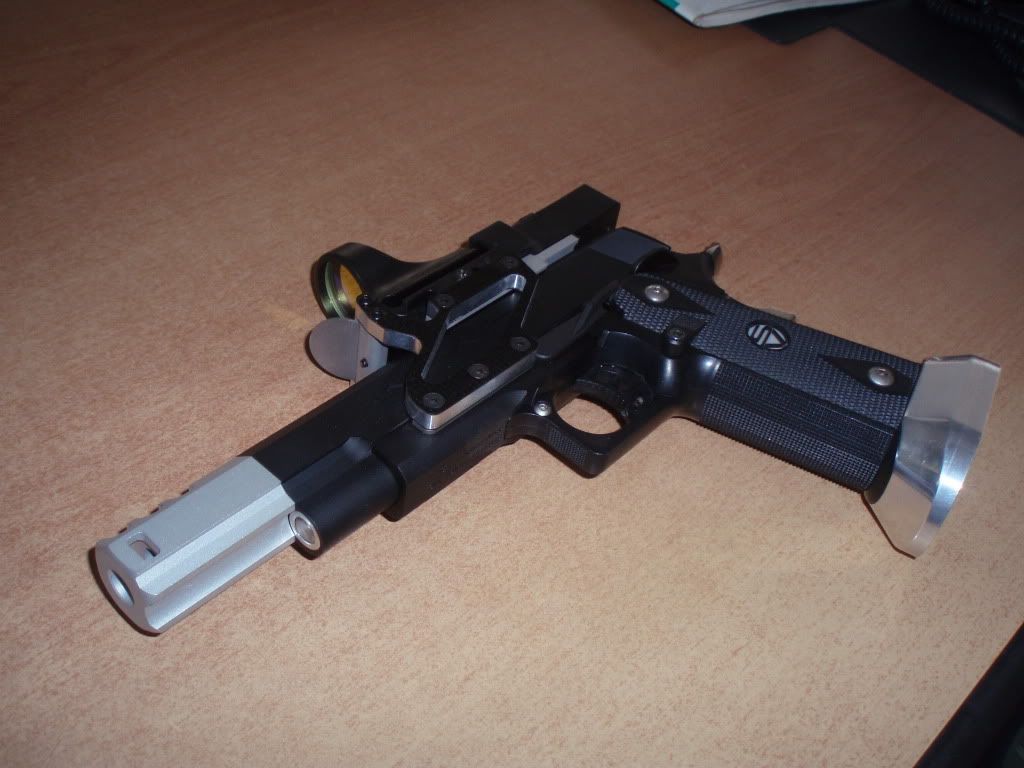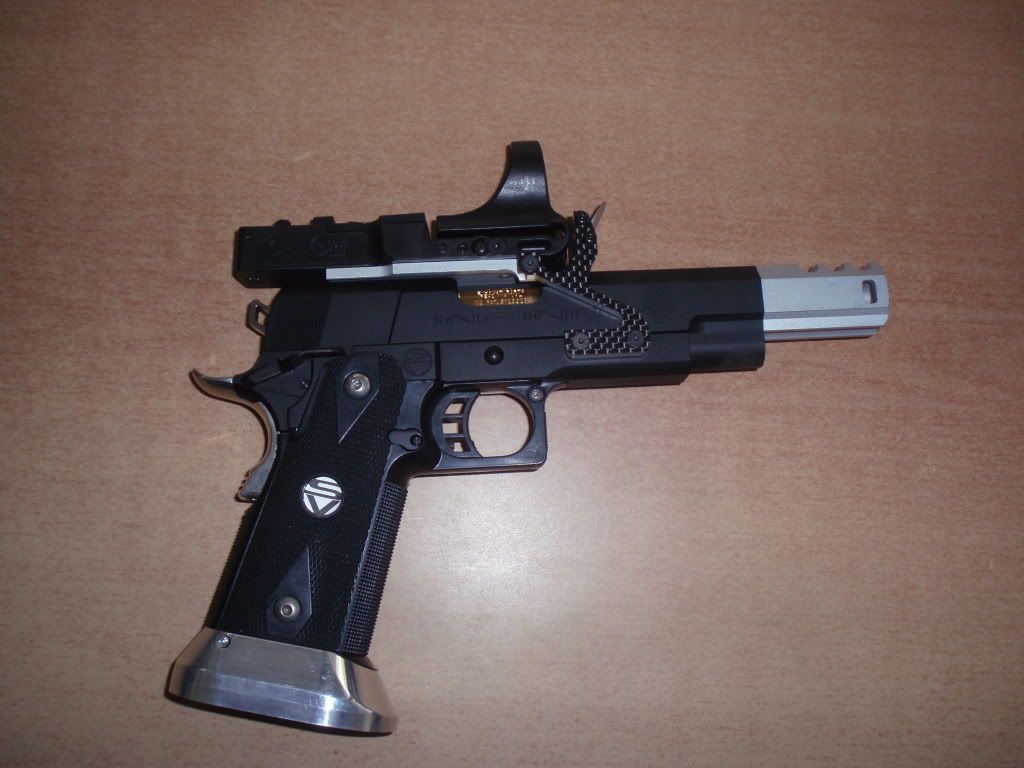 In pictures there's not the AS trigger and the thump rest and I'll have to change the hammer... I've a ProG4 hammer with the SV logo on it but it's hell to install and I'm bored to do it...
It takes too much money to built(mine took over $1000) and time to tune it.
The slide speed is phenomenal!!
I want to built one some day for skirmishing with open sights and no compensator of course...
Wolf