Discussion Starter
·
#1
·
Here's my M4. I've been working to get that CQBR barrel for a while. It came with a one piece free float RIS system but I could never get in on right. So I used the RIS I already had that came with the gun.
There's still some wobble in the RIS and I need to work that out, but here goes nothin'!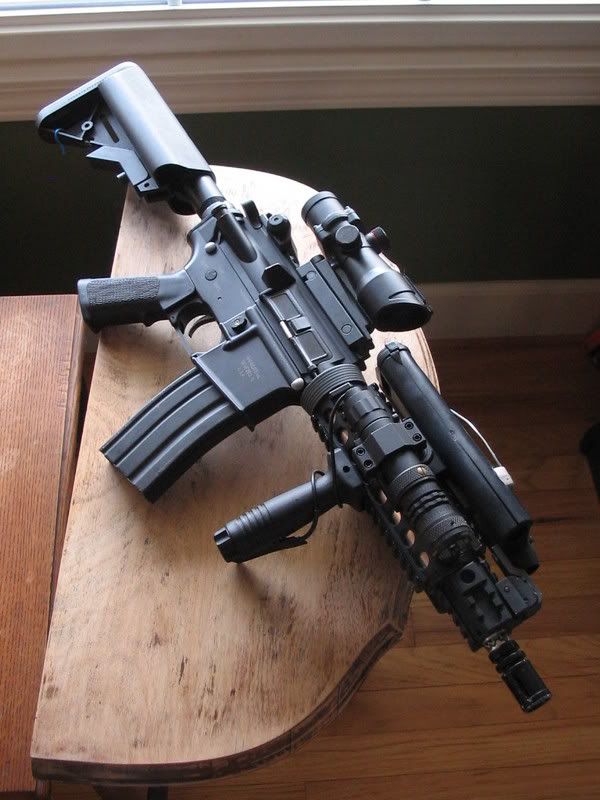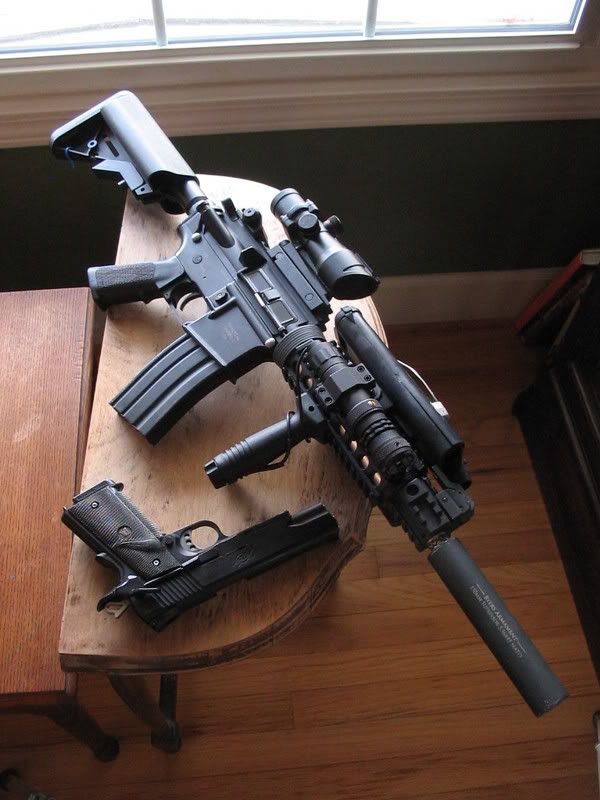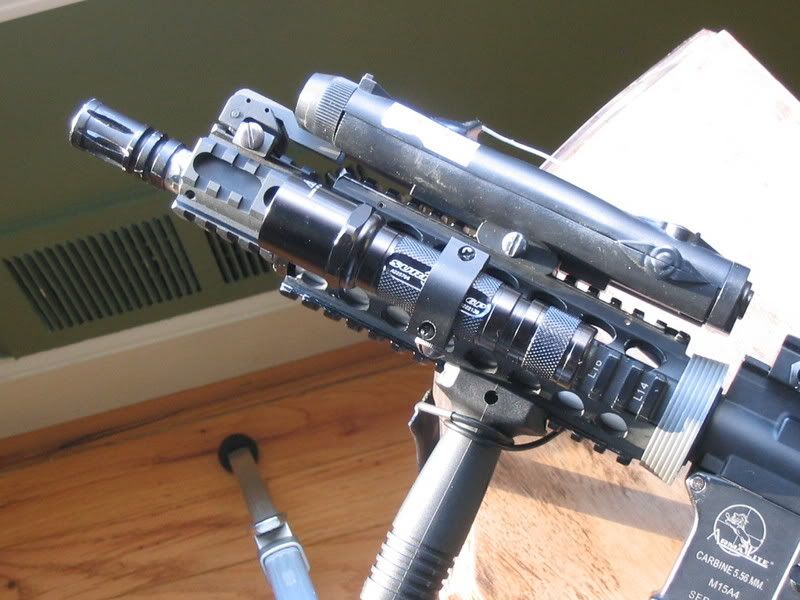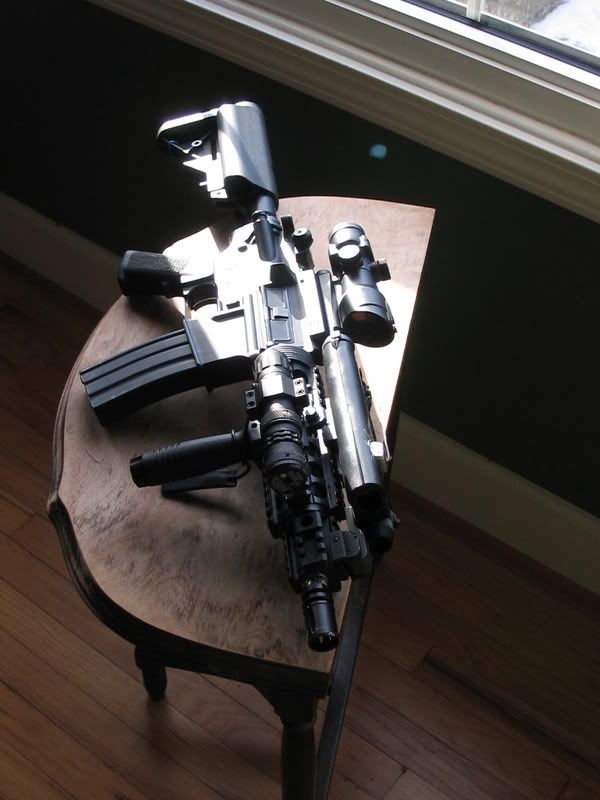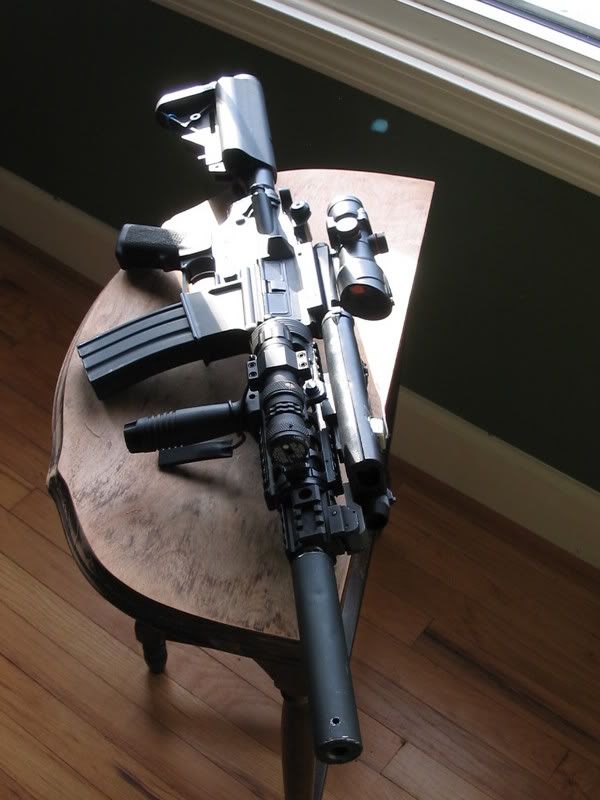 I suppose I'll lay it all out:
-Started as a Classic Army SPC
-G&P CQBR Barrel
-Crane Stock
-Railed Gas Block w/ flip up sight
-Action ACOG
-Classic Army PAQ box that contains camera.
-Surefire 6P
-Chinese Army Green Laser
-BCA Supressor (not mine)
-Vert foregrip
Inside:
-Sytema Turbo motor (in process of getting it in there :-/ )
-Systema M120
-Systema red polycarb. piston
-Systema cylinder head
-Systema Gears
-Systema Spring Guide
-Guarder Hopup
Gear shots: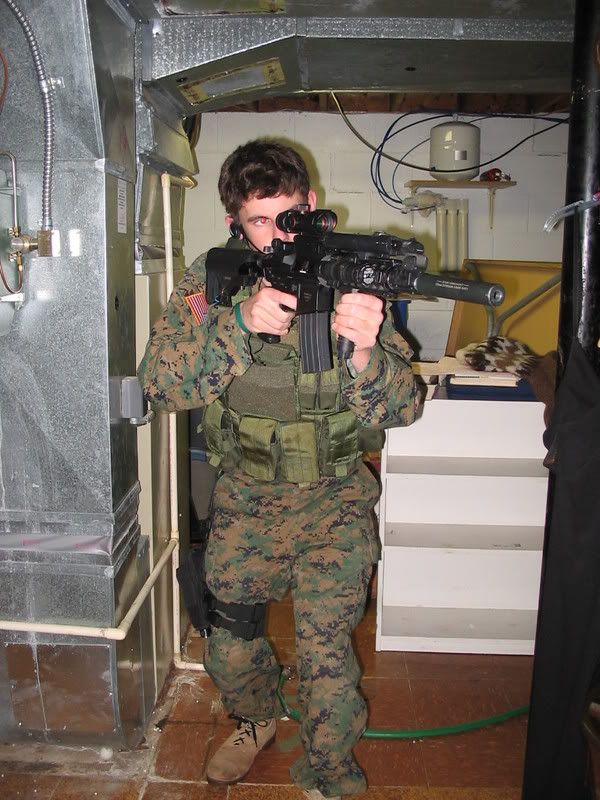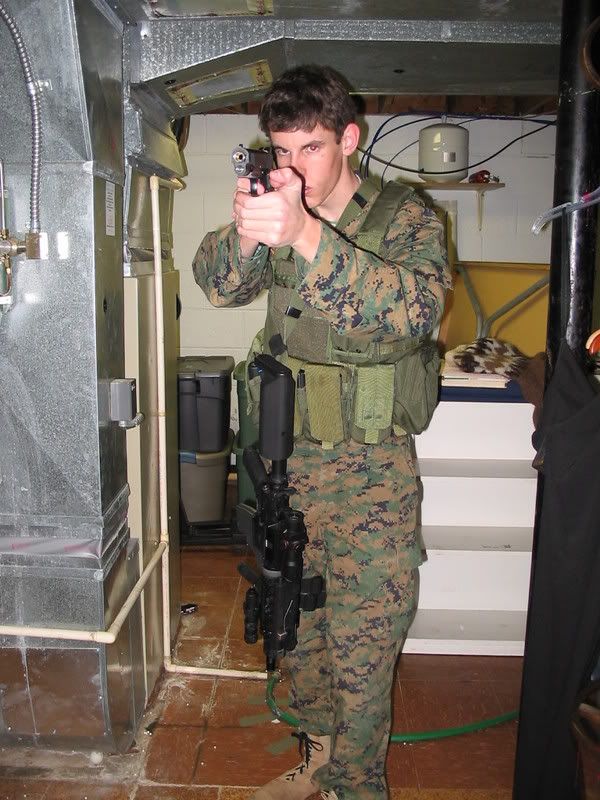 And that's the way the cookie crumbles..
EDIT: Forgot to add the door-kicking picture!