What my girl got me for Christmas: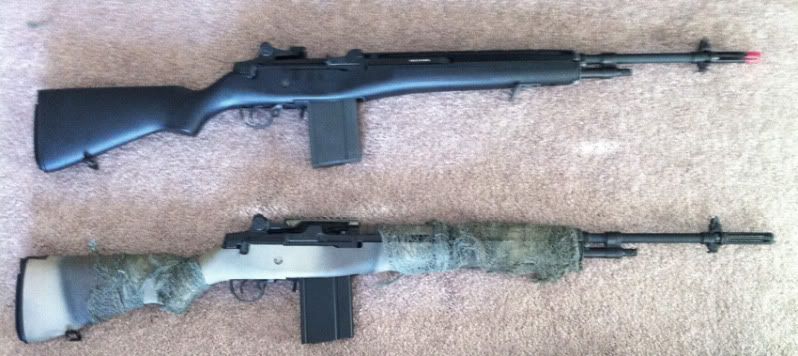 the solid black G&G M14.
She saw how much I enjoyed my buddies M14 (camo one) she wanted me to duplicate his rifle.
Later she told me that she googled M14's and they ranged in price from $150-3000. She had no idea which one to buy me. I told her the $3000 (real steal) would of been great! lol.
Smart girl though, she checked the history and found a link to Airsoft GI. Called them and they helped her out, plus ensured her it would arrive before Christmas.
I was very happy. I have some upgrade parts in my parts box already.
Stock it's shooting 357fps and is already shooting fairly well, but it's an M14! Must be upgraded to a "dmr".