Discussion Starter
·
#1
·
Well I know I fell off for a while now, just had been working on custom orders to the tits. But yeah, This is something mosly the collector croud might like. Also check out my other posts for stuff you might like to know when it comes to new stuff to the custom part menu.
Up next:
The Marushin M1 Garand 8mm custom steel bolt c:
Now, for some of the guys that know me this is my pride and joy and I'm even more proud of this new addition to my custom part menu and will be more to come for this awesome GBBR.
As you may know there are no replacement parts for this somewhat vintage airsoft replicas and if it breaks well you just spent like $700 in the US to get this airsoft gun so it sucks if this gets broken because it will most likely turn into a damn $700 paper weight so this might come in handy if you have this break on you like it did here on the bolt arm that holds the brass bearing.
I make custom parts so I was like how hard could this be to make? well it was a freaking challenge and for the most one of the most intricate parts to make specially by hand lol.
This part was made of some casted aluminum/zinc "pot metal" material originally and just to make sure it would not break again I used a solid block of carbon steel and milled it step by step and is safe to say this part is got my blood, sweat and part of my soul is in this damn thing after grinding and filing it to it's final shape. Yes the round parts like the pin that holds the bearing and the nozzle tip ware filed by hand to perfection eyes and caliper lol
This pic shows the bolt in bare metal almost ready for black oxide next to the broken part.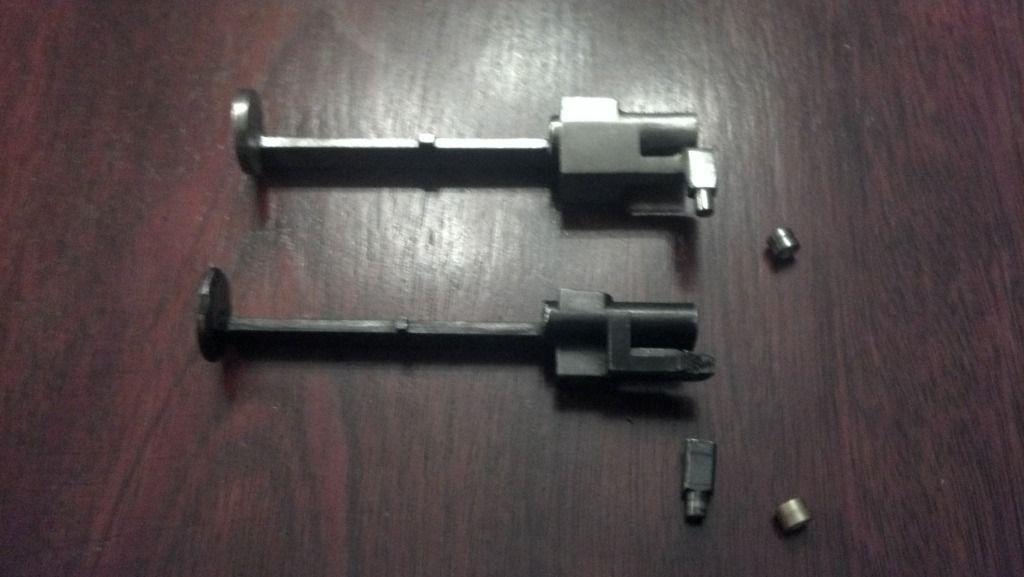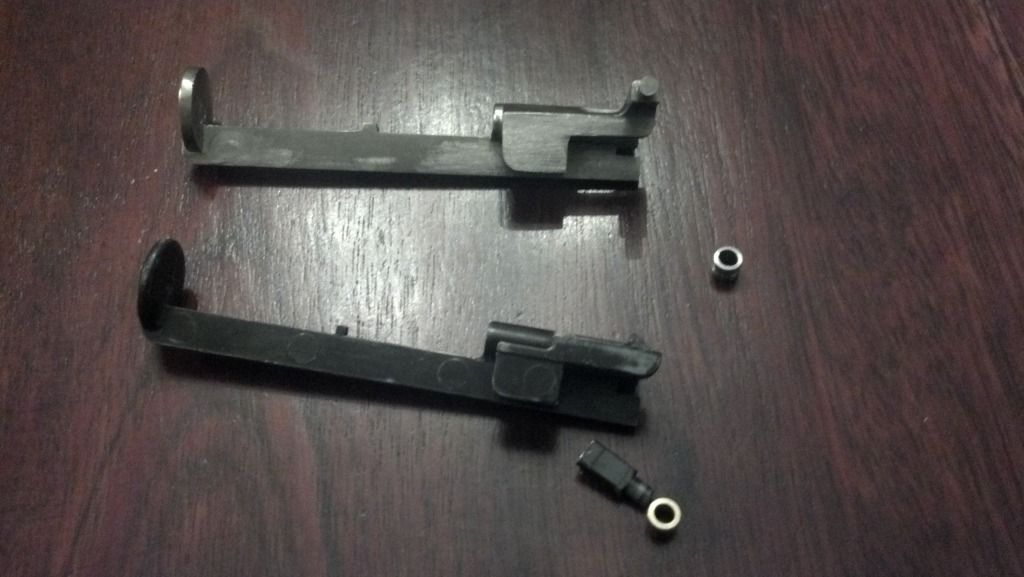 There is actually more to this bolt, on the pin that holds the bearing made of cobalt it has a jacket or spacer made of stainless steel so the pin wont wear down on you but the jacket down the line so is easly replaceable.
Here on the front end you can see the groove I always make on all the bearings I make, is a more relyable design to have that grove down the middle because if dirt gets in is easily smoother to the one with out it so it wont jam.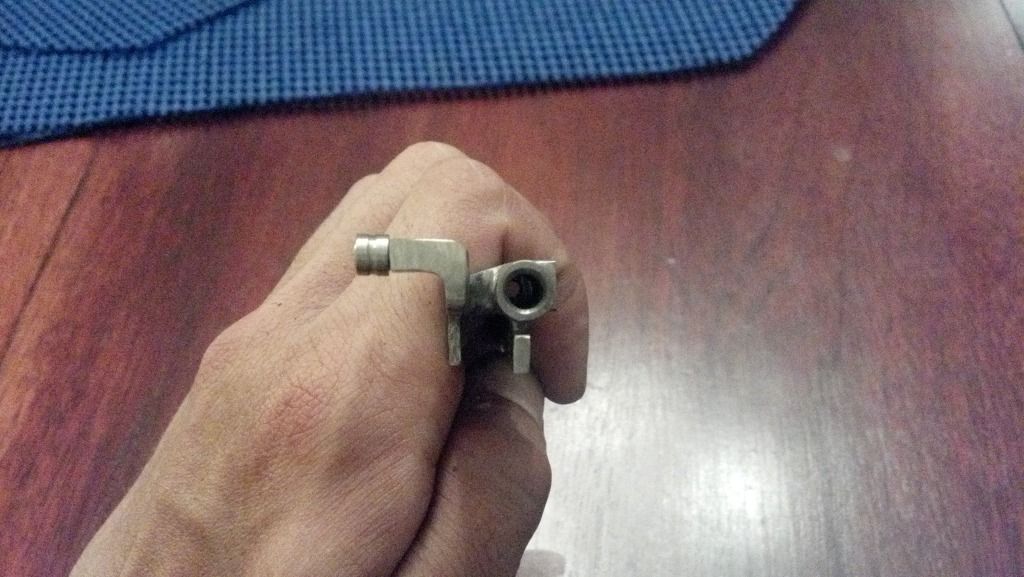 Now here is final with the black oxide on, The silver and black makes it look nicely man.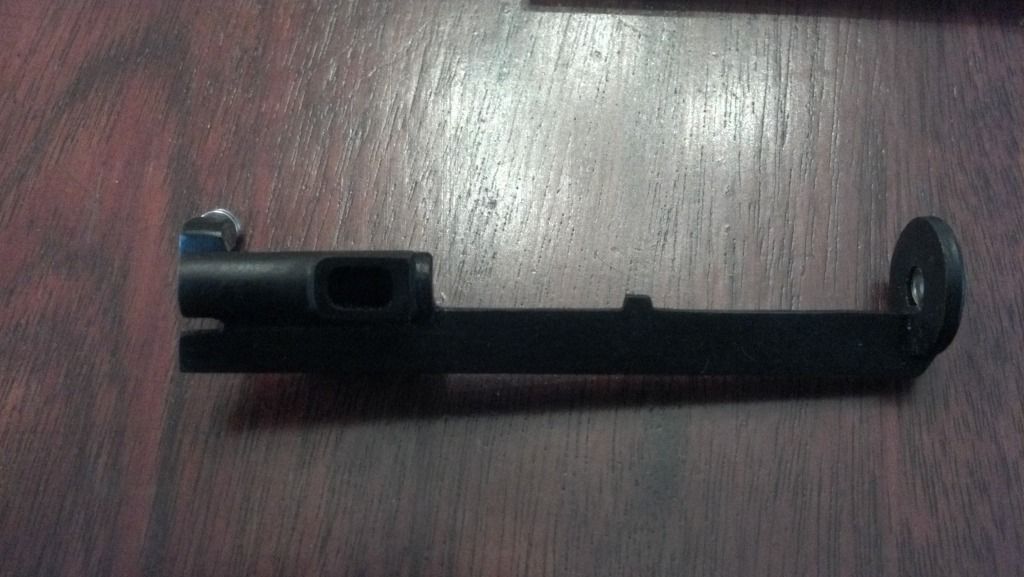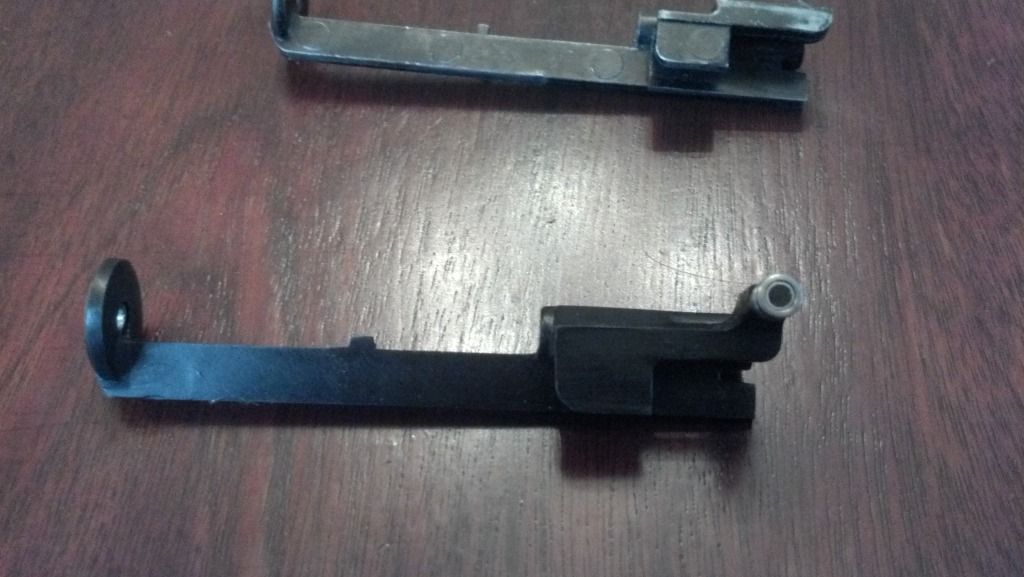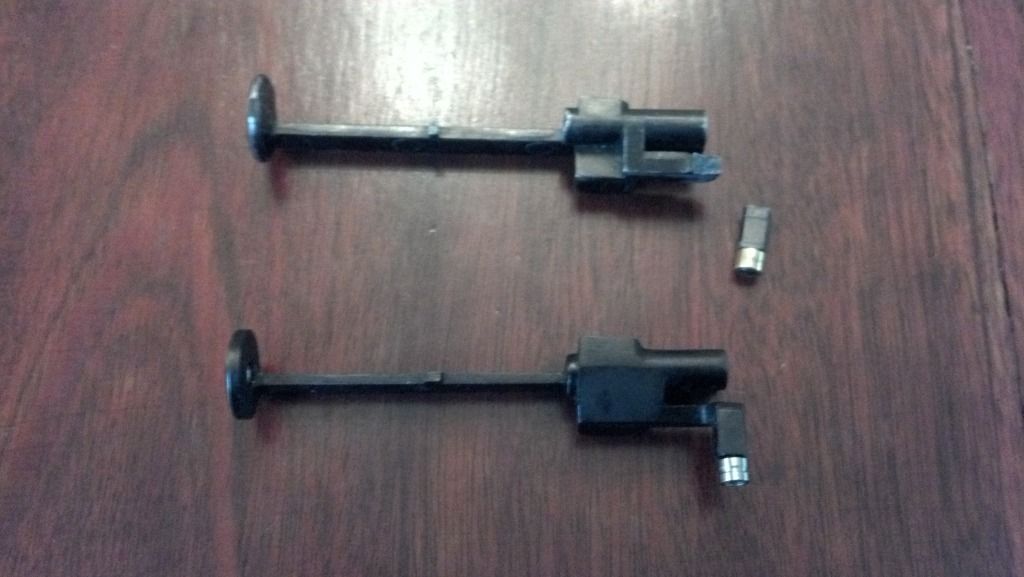 Here on the back where the long screw goes to attach the bolt carrier I stuck a stainless steel sleave so you can put a thicker screw down the line by just knocking it off but is press fitted so it won't go nowhere unless you beat it out for not saying beat it off.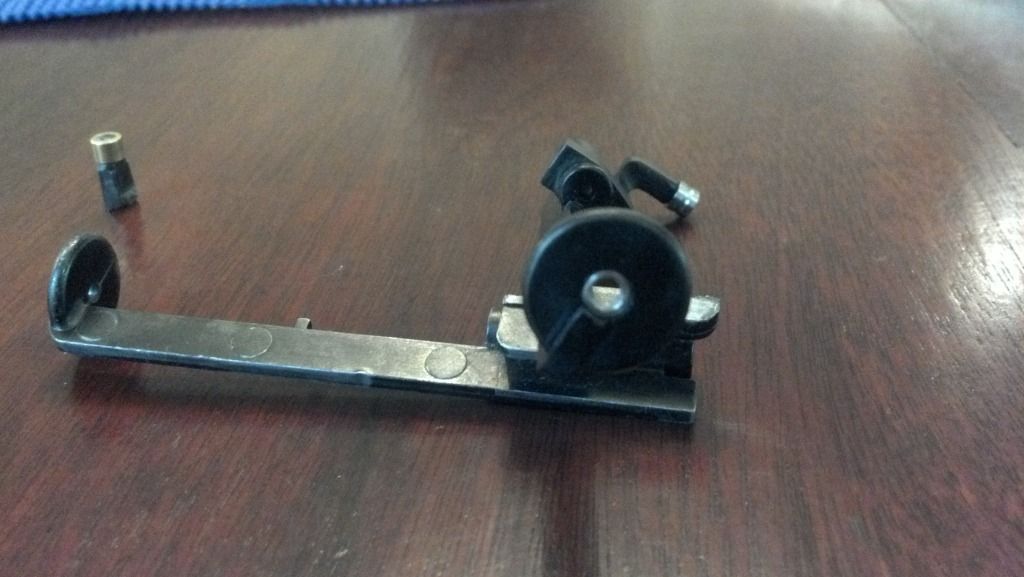 Well here its is, I'll keep posting more parts as I go making them, but if you need this or any part for this gun just hit me up and I can hook it up. this is my proud and joy from all parts I've ever made for gasblow back airsofties.