Now I'm very proud to say that this is my best custom work yet LOLOLOL
This was a test to my craziness and how far I was willing to take it.
I used nice A36 carbon steel to make this parts and tempered it for maximum strenght and durabillity, also they are oil treated to make the metal absove the oil deep inside the metal and finished on the black oxide coating.
Here are some pictures of the parts I've made so far and there are more to come. Now this parts ware made with a lot of love and defenitely have part of my soul in it along with blood and sweat.
Here is on the left the aluminum/zinc "pot metal" to be replaced by the steel on the right.
Bare metal parts are ready for treatment and finishing.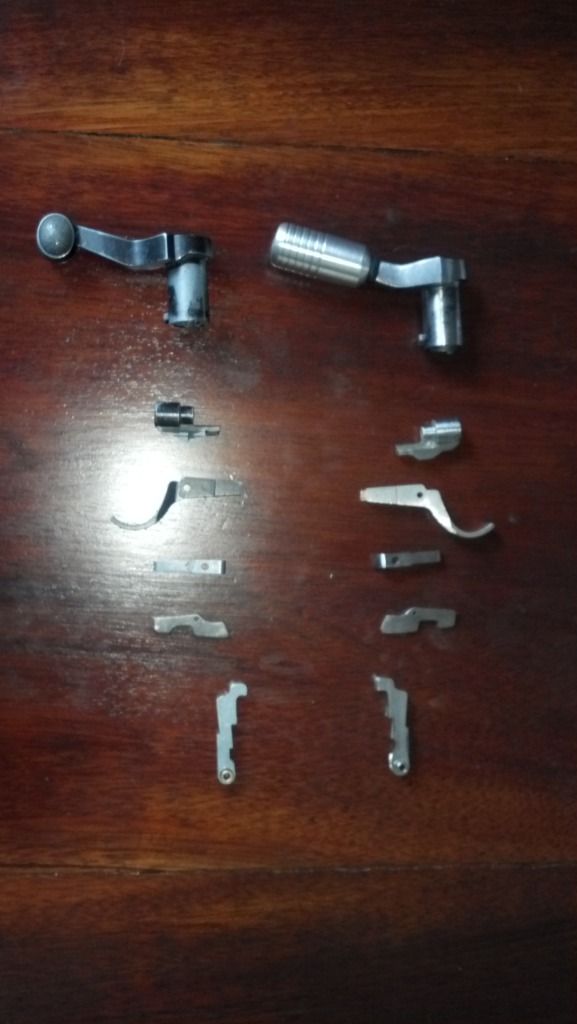 Here is the pic sideways with out flash.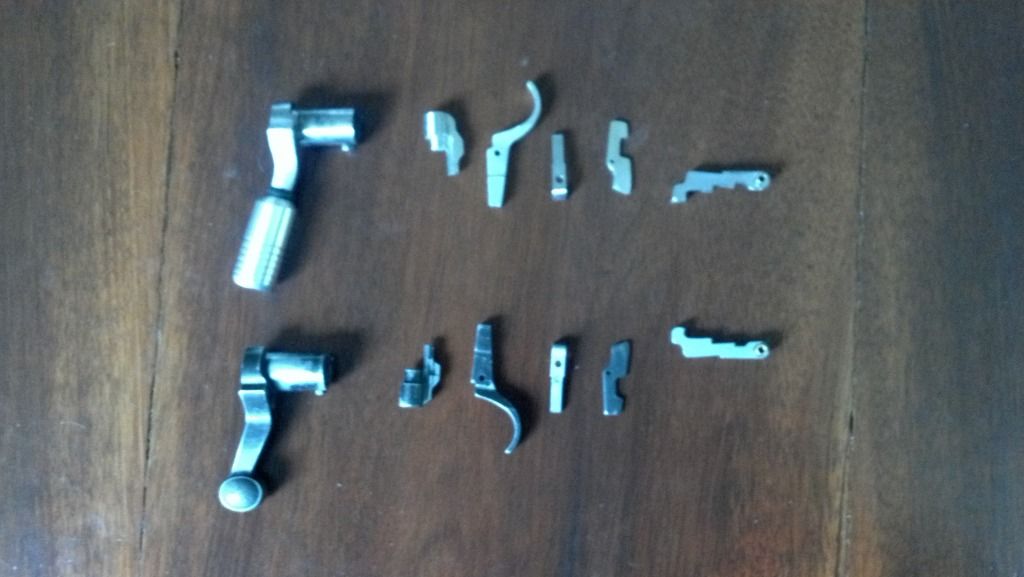 Now here are the steel parts alone.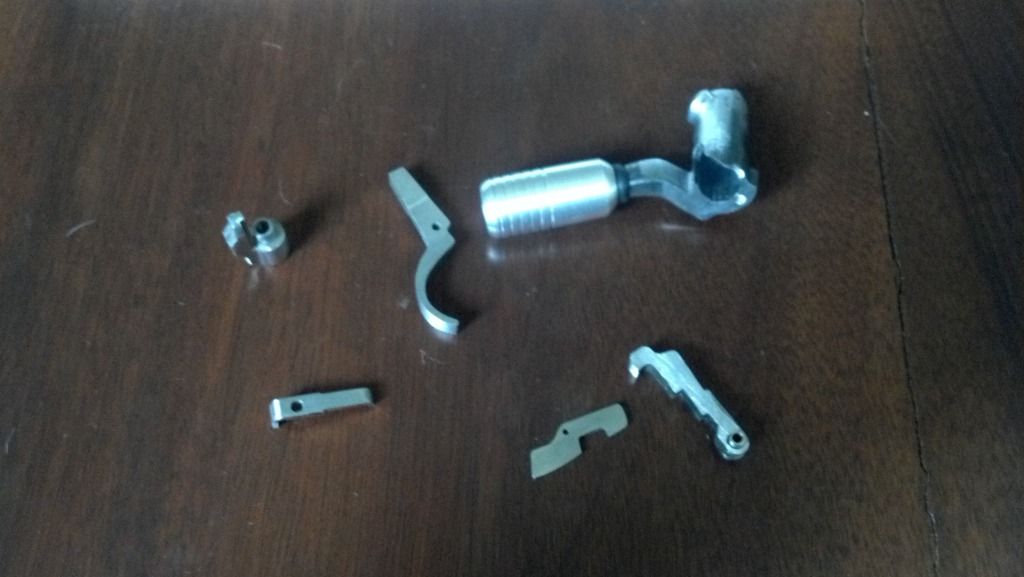 Here they are finished and ready to ship.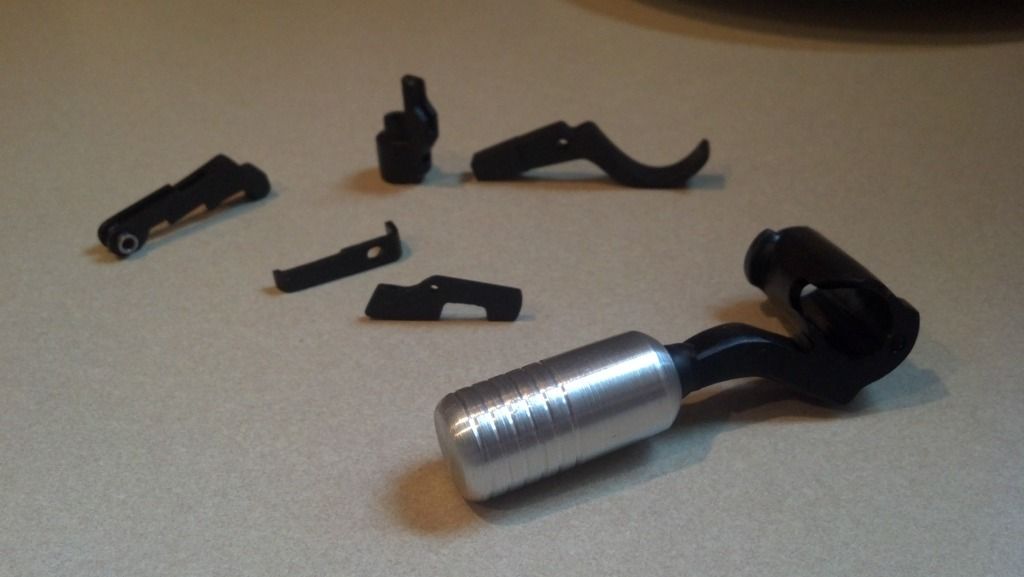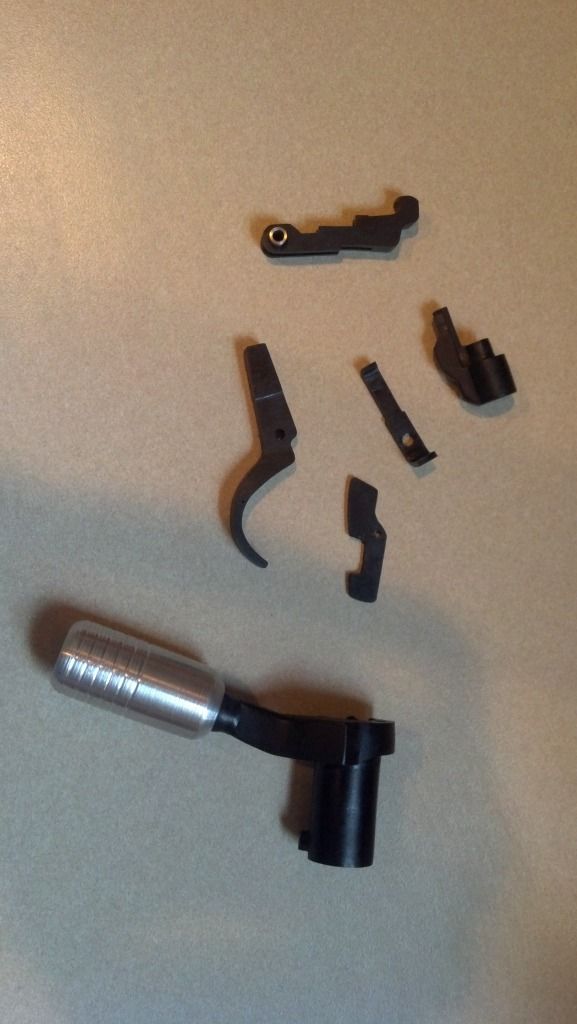 Notice the large interchangeable aluminum knob on the handle so it screw's right in or out if you plan on changing it I can make any design you fit best like on call. That one was my own design.
All this parts are handcrafted with high precision. Yes a lot of filing involved.