After working hard on our rifles for so long, and spending so much money on them, it would just kill us to see something happen to them. Despite this, I bet most of us don't even have a case for them, and just leave them on the workbench or under the bed.
I designed and made this case to be as cost effective as possible. If it isn't cheap to make, why not just buy a case? Most of the materials I already had on hand, and I'm assuming most of you will have them too. If you don't have the things I used on hand, I encourage you to try different materials and designs.
This is a soft case, meant to be carried around. It isn't designed to be a display case or a big stationary hard case.
Keep in mind, this is NOT a sewing lesson. This is strictly to teach you how to make all the parts and a general briefing of the put-together process. I'm not going to be showing you how I sewed everything together. For that you will need to find another tutorial online about how to sew zippers and the like.
Materials:
1) A strong fabric for the shell (I used duck cloth found at a craft store, You can use duffel bags, nylon fabric, etc.)
2) A liner to keep the rifle and scope from getting scratched for what ever reason (I used the fleece fabric from a snuggie I got a while back. Those things are next to useless. You can use old blankets, etc.)
3) Padding to protect your rifle rifle from being dropped or hit (I used a sheet of 1/4" foam I got from a crafts store. If you used an old blanket as your liner that should be fine.)
4) A zipper (I used one from an old book bag. You can buy one or take one off something you are going to throw away.)
5) A handle (I used the handle from the book bag mentioned above.)
6) Thread (Use double duty or heavy duty thread)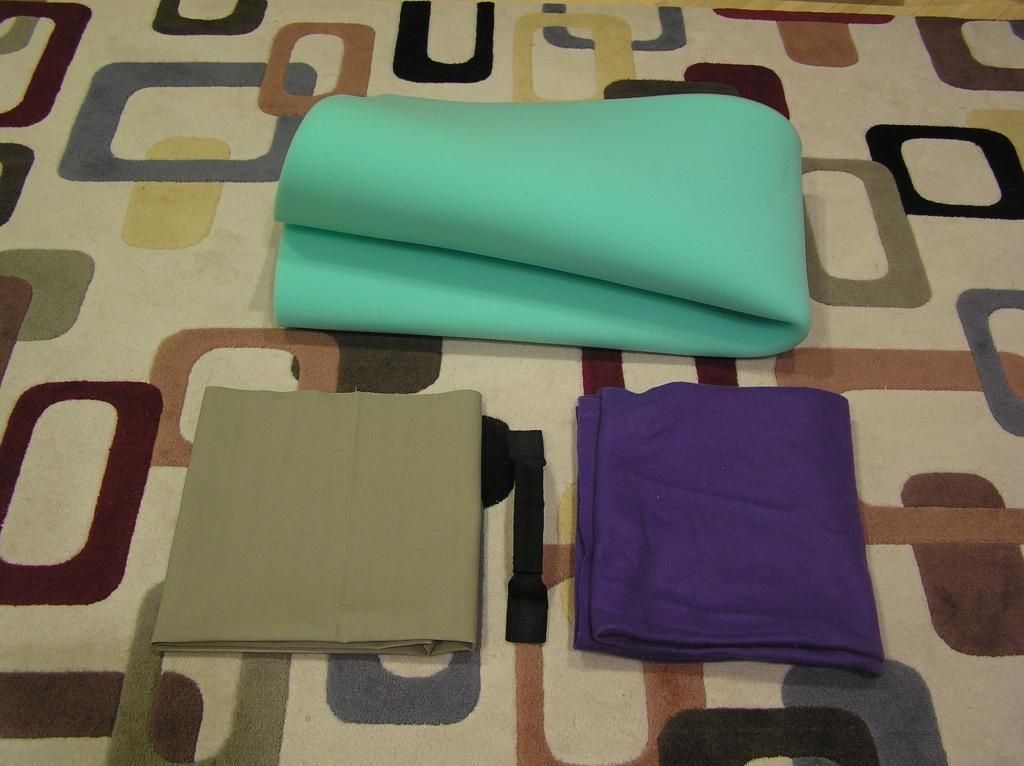 Tools:
1) Sewing machine with a heavy duty needle and a zipper foot or a hand needle (The sewing machine will save you a lot of time, but you will probably curse as much as using the hand needle.)
2) Cutter (I use a rotary blade with a cutting mat. You can use scissors but they are much less precise.)
Process:
Once you have all your materials, the first thing to do is figure out how big you want your bag to be. If it is too big your rifle will bounce around inside, but if it is too small it won't fit. For my bar10, I cut the duck cloth 47"x23". Remember you will be taking off an inch or two on every side because you sew the edges together then turn the whole thing right side out. Figure out how big you need it to be then add two inches. Cut the lining to the same size as the shell (duck cloth).
If you use a foam sheet or some other thick padding, cut it two inches shorter than you cut the shell. If it is thick like my 1/4" foam sheet, you will want to keep it suspended between the lining and the shell. If you tried to sew the foam down it would be very hard to do, especially on a sewing machine.
Once you have the shell cut to size, sew your handle on. I sewed it to the center, not realizing the center of balance on the rifle is way off center. To counteract this I added a pocket to the side opposite the zipper. If I put my stock heavy bar10 in barrel first, it will tilt backward, so if I add a bag of bbs, my mag, and a speed loader to the pocket in the front, it will balance it out. If you have a barrel heavy rifle, add the pocket to the side of the bag the stock will be facing.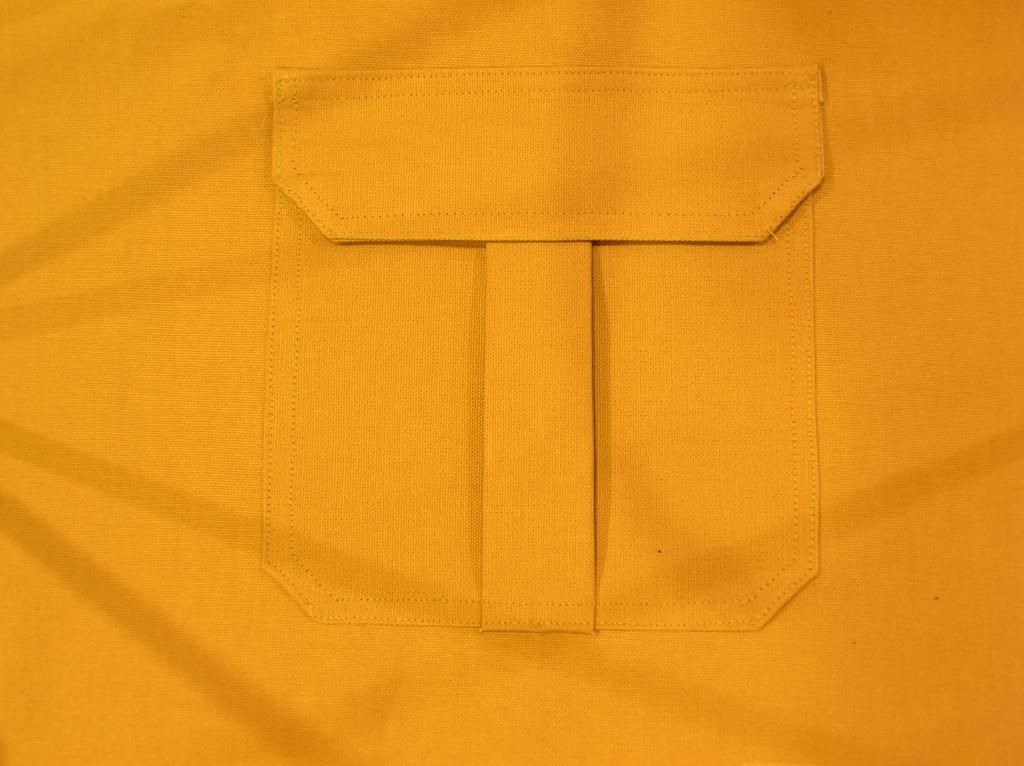 You don't need to add a pocket, but it's a good idea and will make your bag look better. I modeled mine after the pocket on my cargo jeans. It is made out of some extra duck cloth I had after cutting the shell. It holds a full bag of 4000 bbs, my bar10 mag, and my speed loader. If I could go back I would have made it larger, or at least made a second one. I would have also added the shoulder straps from the back pack. Once you sew the bag together there is no going back to add more pockets. You need to sew everything to the shell so once the liner is in there, you're out of luck.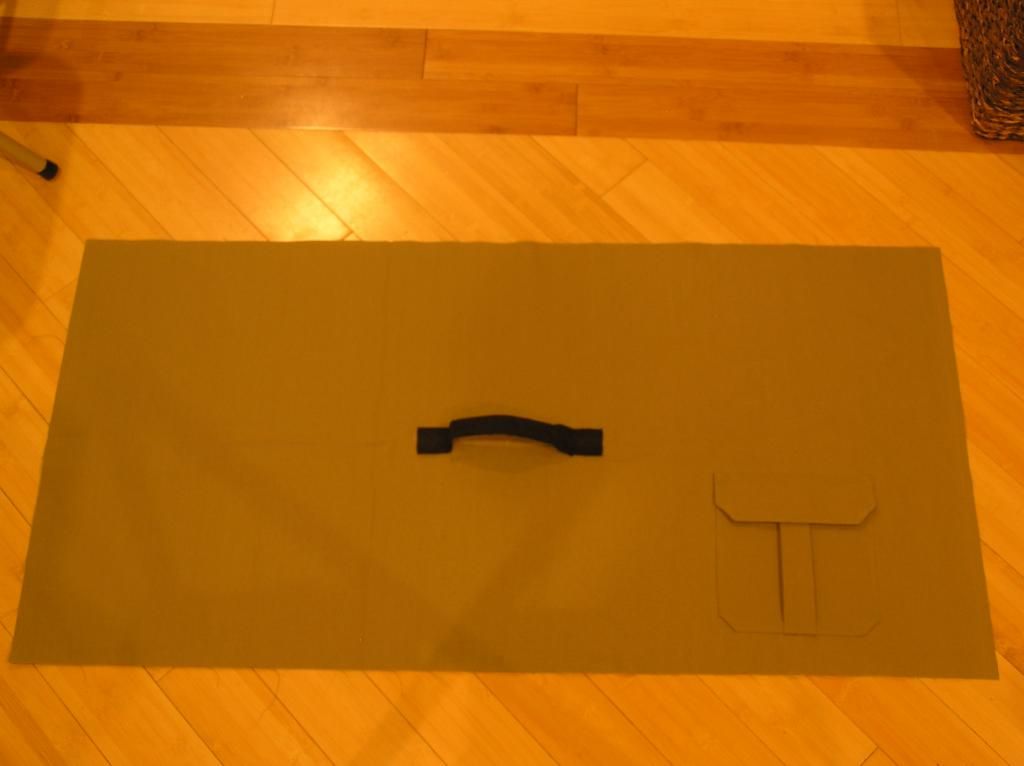 After you have everything attached to the shell, you can sew the zipper on. The zipper from the book bag isn't that long, so I couldn't make it go all the way around to open it and use it like a mat. My method is to just slide the rifle in.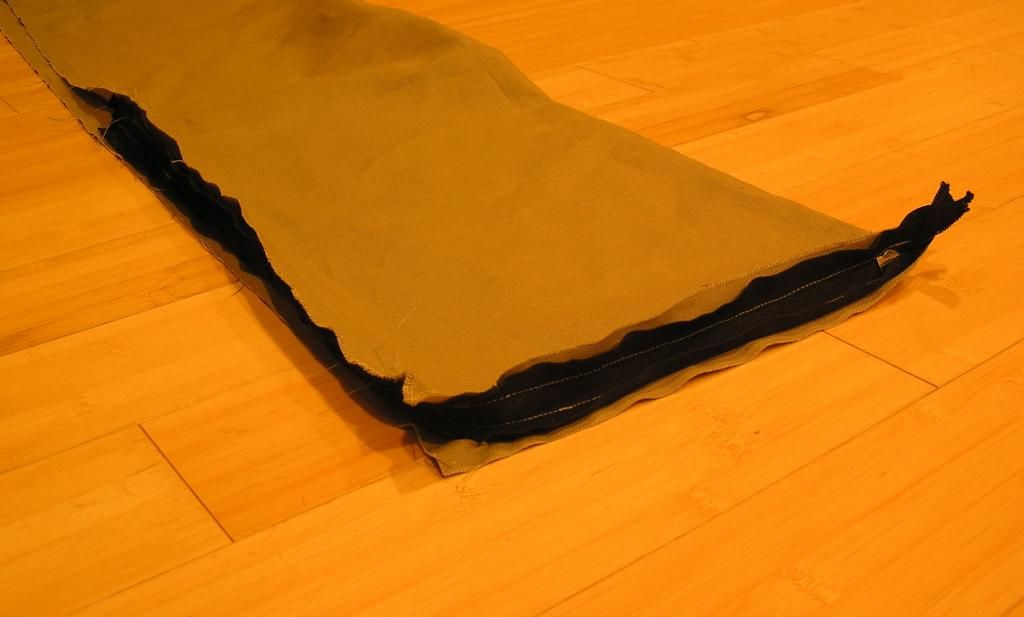 Remember to keep the bag inside out from now on. You will be turning it back right side out after it is all finished.
Once you have everything sewn together and turned inside out, give everything a check to make sure it is all secure. You don't want it ripping on you as you are carrying your rifle somewhere important, and have it fall out and break. Yank the handle, tug on the seams, pull on the pockets, and generally give it a bit of a beating. If something fails, re-sew, reinforce it and try again. If it's all holding up, then put your rifle in and you're set to take it to the next game!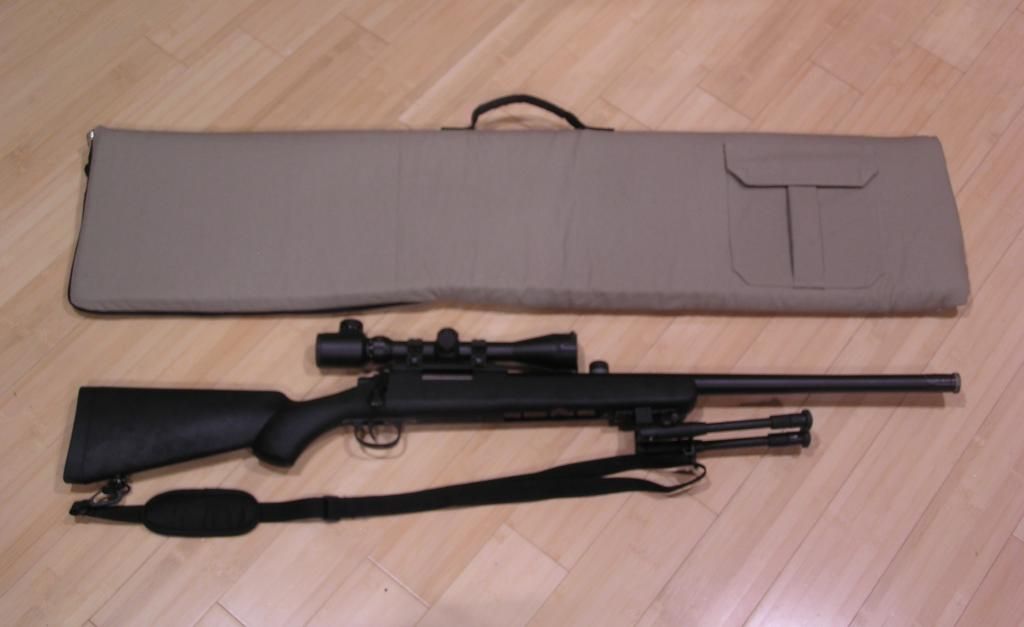 Tell me if something needs more detail, if I should add anything, or if I was a bit too vague about how to sew it together. I'm trying not to make it a sewing lesson, but if there is something not in any other sewing tutorials you can find, I'll add it. There is obviously a lot that can be improved upon with my design, so if you modify or add something, tell me how you did it, and I can add it to my guide.