Discussion Starter
·
#1
·
Here's my newest piece...I'm still waiting on several items for it, but so far, here it is.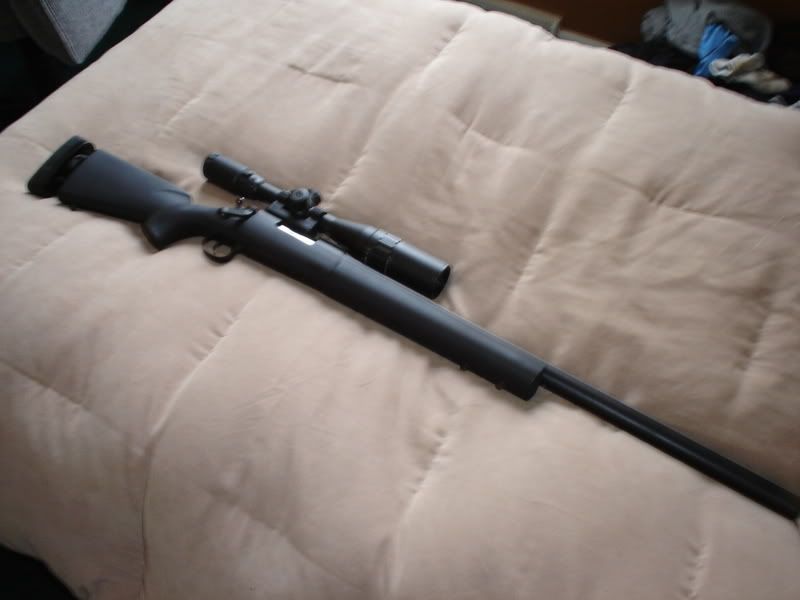 Here's a list of its parts:
Internal Upgrades Qty.
Guarder APS2 Piston Head 1
Guarder APS2 Taper Cylinder Head 1
Guarder APS2 Aluminum piston (Ultra Light) 1
Laylax PSS2 APS2 Teflon Cylinder 1
KM Head 509mm 6.04 Tight Bore Barrel 1
Guarder APS2 Bearing Spring Guide 1
PDI 250% and 300% Springs 1
Guarder APS2 Steel Bolt 1
External Upgrades Qty.
Leapers 3-9x40 Scope 1
G&G SS-100 Silencer 1
HurricanE APS Silencer Adaptor (14mm CCW) 1
CA Harris Bipod 1
I'm also really looking into getting a PDI 590mm 6.01 tightbore, in the very near future. If I do end up getting that, then the tightbore that's in it now will be going into my M249 or MG36.
I'll add pictures as the parts come in and I finish building it.