Discussion Starter
·
#1
·
I posted about the sidearms I generally carry on the field, so I'm posting pictures here to accompany my other post.
WA Para Ordnance P.14 Compact Plus 4" (Discontinued)
WA Para Ordnance HRT SCW 3 5" (Still made, but no longer imported into the U.S)
WA Wilson Combat Service Grade 5" (Discontinued)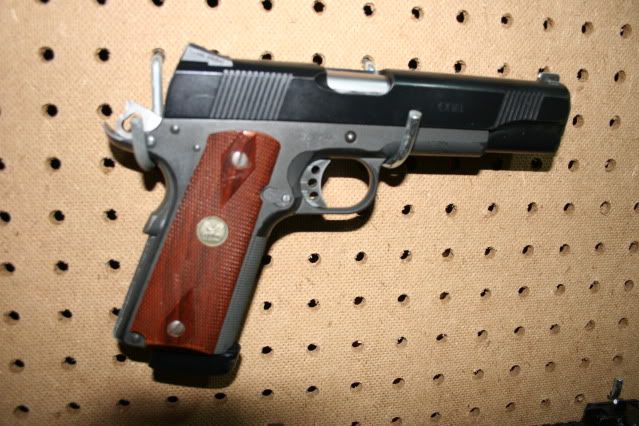 WA MKII Prokiller (Discontinued)
The pictures are somewhat outdated, both Para Ords and the Wilson Combat all have real steel hogue grips modified to fit them. The Para Ord P.14 also has a 150% enhanced hammer and recoil spring, a Guarder stainless steel loading chamber, and is waiting for me to find time to install a "Shooter's Design Railed Shorty 2-tone slide" on it.
The Para Ord HRT has a Shooters Design POM Loading Nozzle Set and a Shooters Design POM Floating Valve installed as well. It also comes standard with a 6.03 tightbore.
My brother's WA's
Western Arms Infinity 5"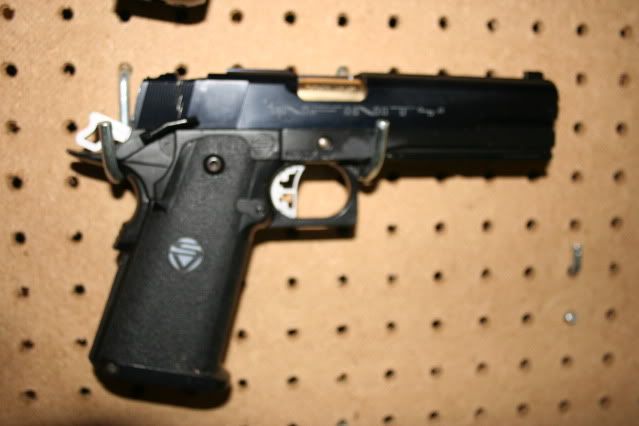 Western Arms Springfield Armory MEU New Model 5"
Western Arms Para Ordnance SCW2 5"
*Picture missing*
Western Arms Infinity XCellerator 5" Limited Edition (Only 100 made)
Unfortunately he no longer has the XCellerator. It went missing a few years ago. However, it was a very limited edition weapon, and was based of the MAGNA blowback system.