Discussion Starter
·
#1
·
Hey guys, decided to keep my Mk14 after Livonia and I pimped it out this weekend. Here's some shots, sorry about the quality, a couple of them were taken on my phone.
It's a TM M14 with a Guarder FTK, G&P Crane Proto kit and now a Guarder cutoff lever. She has a G&P Mk14 suppressor in the mail as well. Tell me what you think:
EDIT:
Got the G&P suppressor on there as well as an Aimpoint that belong to a friend of mine: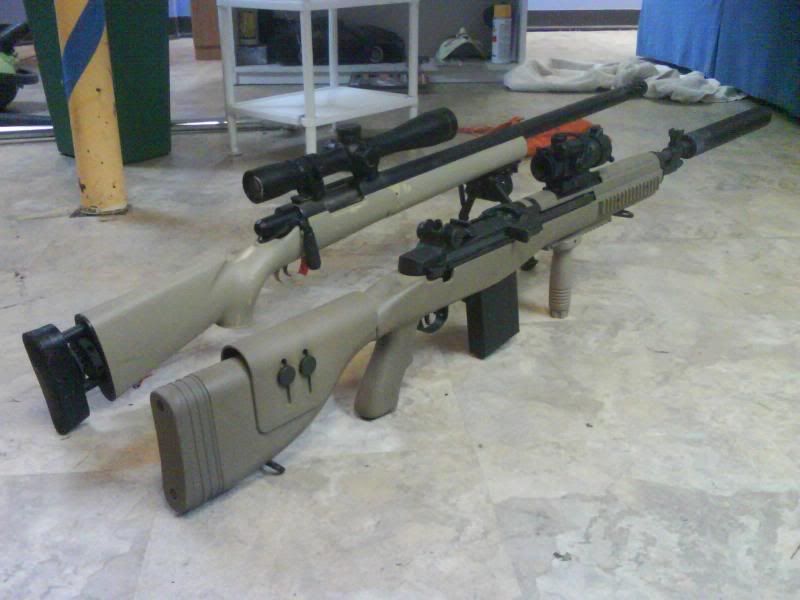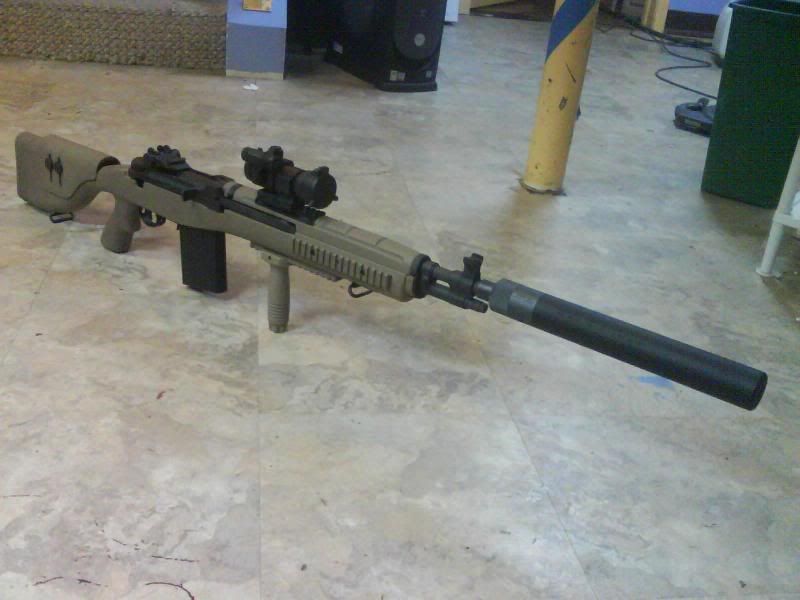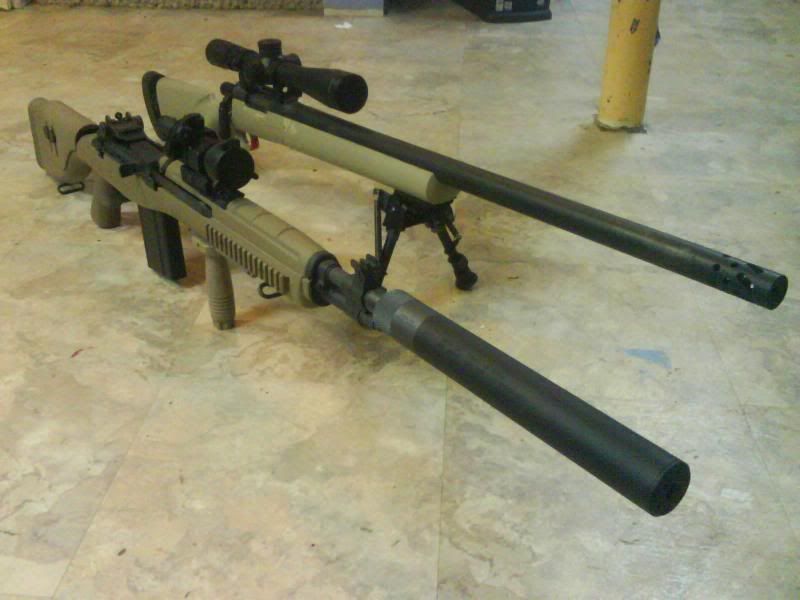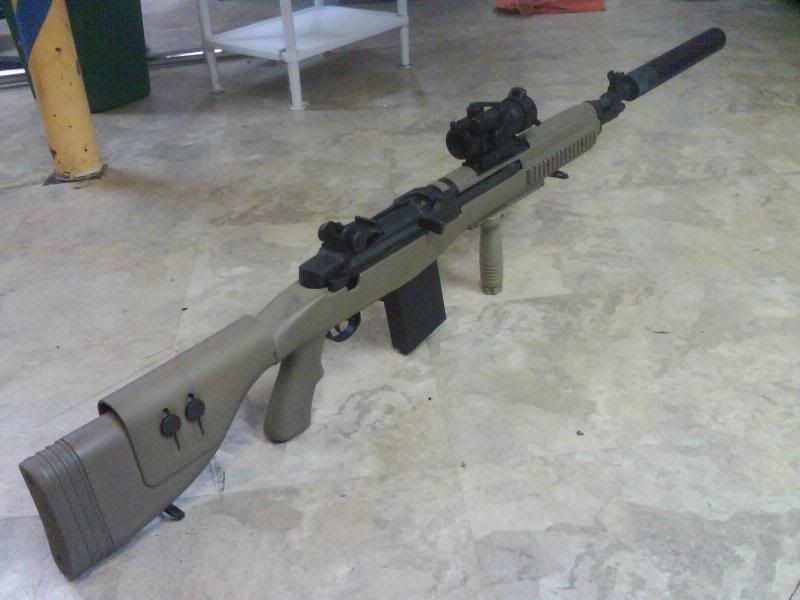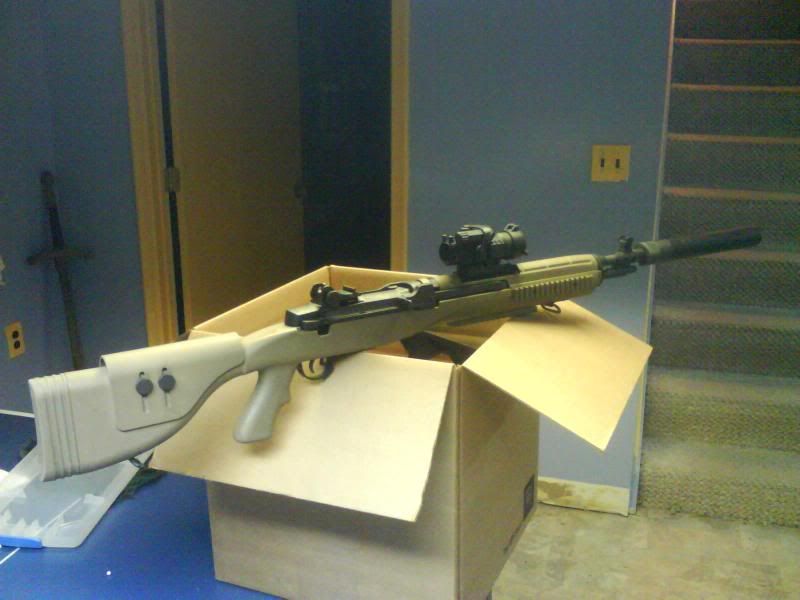 It's hard to tell in this video, but the suppressor does a great job quieting an already quiet gun. The gearbox is louder than the report of the weapon.
http://s16.photobucket.com/albums/b37/Cacahuetes/?action=view&current=Mk14SD.flv