Discussion Starter
·
#1
·
Due to a lot of free time and lack of money I have decided to sell my ghillie suit, tons of ghillie materials and also my service for making ghillie suits.
First of all I will be selling my ghillie suit, it totally custom made, burlap based, and perfect for desert or an area with dead grass. It also is a crawler style suit, so it only has burlap on the back of the body so that you don't get snagged up on every bush you go past
Feel free to PM me with questions! My asking price is $90.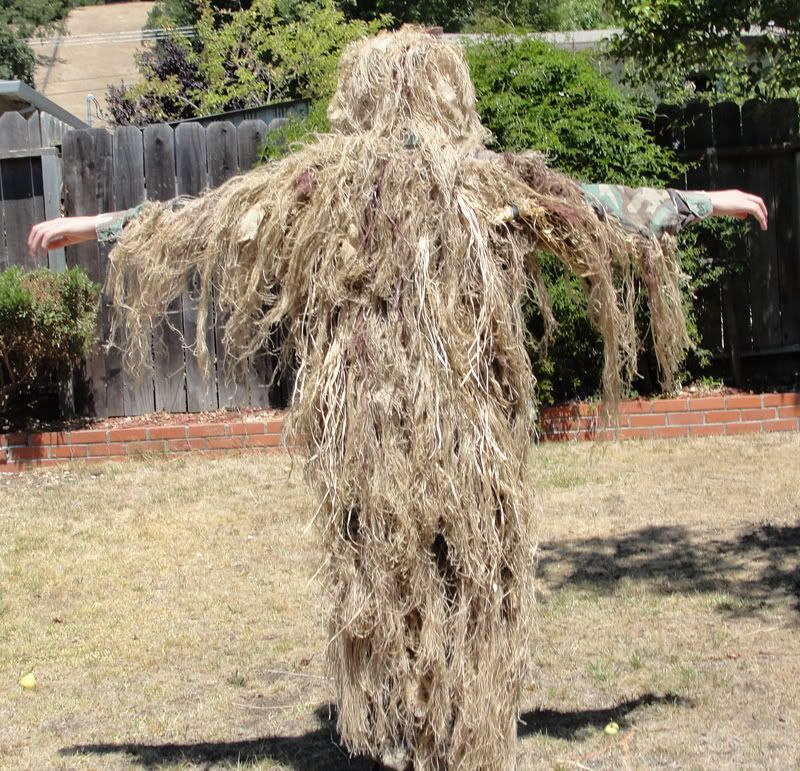 I also have a ton of extra materials to make a ghillie suit, I will consider all offers:
Netting (Enough to cover entire back of body): $17
Burlap (Enough for most of suit): $13 for unshredded sheet, $20 for shredded strips (Jute)
Raffia (Great for yellow grass): $10
Dye: Varies depending on amount needed
Vegetation loops (For adding in vegetation): $10
I have a bunch of other random things, if you need something, just PM me. I'll also sell enough in one big kit (enough for a suit) for $35.
And lastly, I will custom make suits for you and depending on what you want it will most likely be around $70-$80. If you take pictures of your environment I will completely custom make it around the environment you will be playing in. Thanks.
And of course if you have ANY questions please PM me!