Discussion Starter
·
#1
·
Credit for the majority of this modding process goes to Miles on MIA. I decided to make a guide, as these tricks truly do work.

Thank you Miles.
Gathering the materials: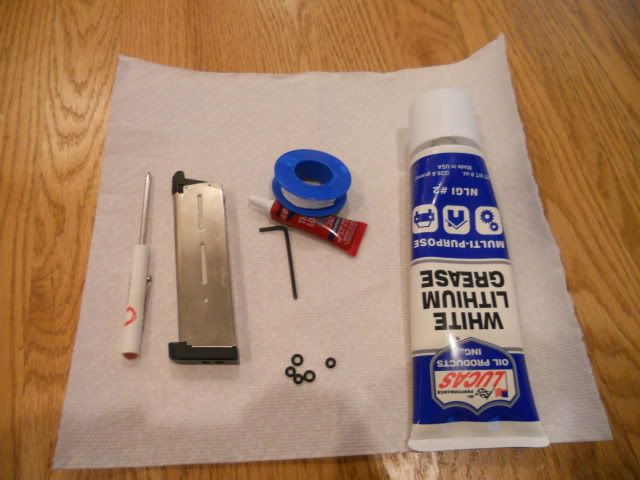 -Flat head screw driver
-White Lithium Grease
-Blue Loctite
-Teflon tape (seal tape)
-Allen wrench or phillips head screw driver depending on what kind of mag you are dealing with
-Some spare o-rings of various sizes (pictured is only small rings as I did not need any bigger ones. You only need new rings if your old ones ripped or are dried out.
-The mag
-Some time
In this guide, used is a TM MEU 1911 mag
Step 1:
-First you need to dissemble the mag. Check out youtbue or google for some good references/guides to take down your mag. If you are taking down the TM MEU mags, then you are in look, just stay tuned.

Step 2:
-Most mags have a rod that is screwed into the threads inside of the mag. This keeps the magazine bottom (base plate and valve in place).
The TM MEU does not come with an o-ring on this rod. Some mags do, such as the HFC G17 (dark hawk) mags. While the TM MEU's typically do not leak from here, applying an o-ring would not hurt. These o-rings can be had at any hard ware store. They are cheap, so buy a few different sizes and see what works best for you.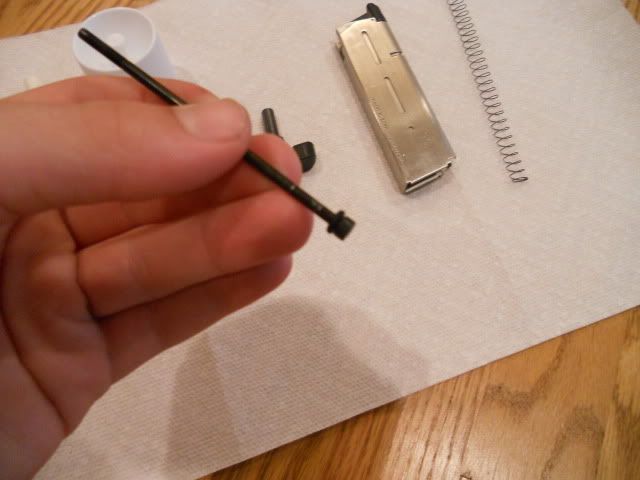 Next, apply some white lithium grease to the o-ring. Will help with sealing in case any propane slips past the seals on the o-ring.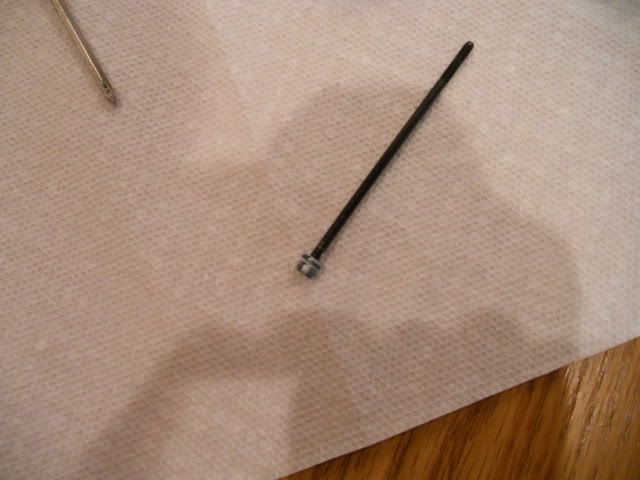 Step 3:
The rod has threads at the very top, so to make sure nothing leaks around, apply some blue loctite to the threads. This will ensure that it stays in there nice and tight, and does not allow any propane to sneak around. This helps with sealing everything up.
Once you have done that, wrap some teflon tape around the blue loctite on the threads. Wrap it TIGHT so that it stays on and does not come off when you tighten the rods into the threads later on.
Step 4:
Take off the base plate bottom piece by poking out the small cylinder pieces. This will make it easier for the following process.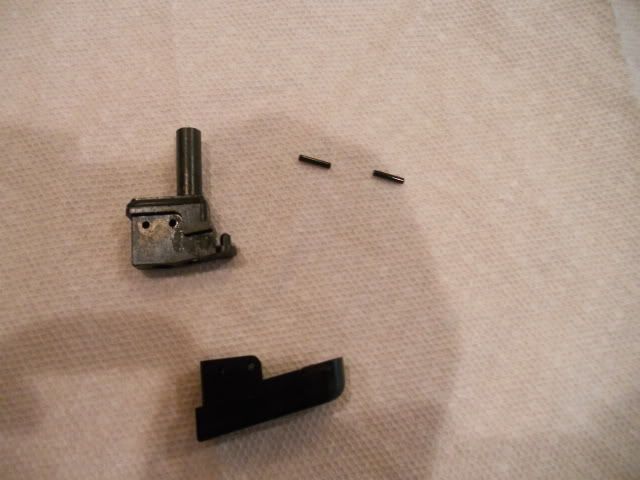 Now you need to remove the FILL valve from the base plate of the magazine. To do this, use a flat head screw driver. Slowly twist it off. No need to rush and start breaking anything.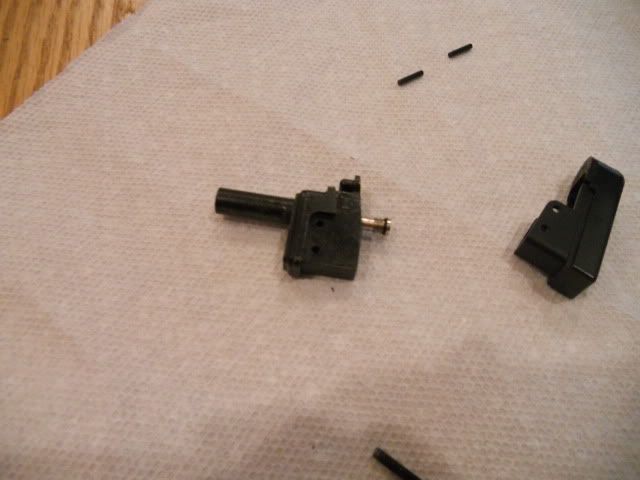 Once the valve is removed, apply some blue loctite to the threads. This is the same process as with the metal rod.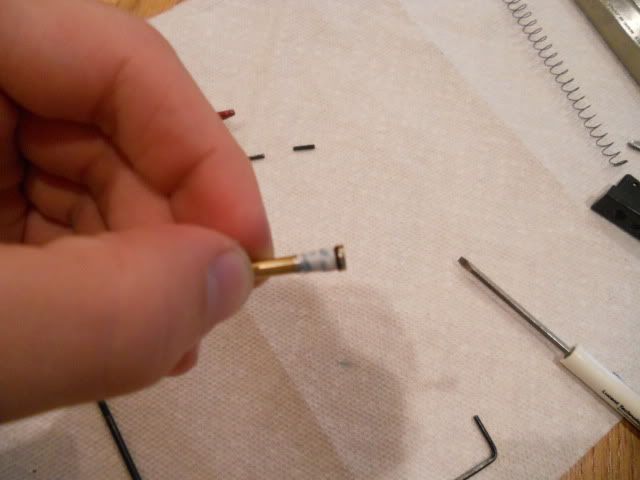 After that, add some teflon tape by wrapping it around tightly.
Now take the valve and replace it into the designated area. Use the flat head screw driver again.
You are almost finished, just need to do one more basic and easy thing.
Step 5:

There is a large o-ring located here:
Apply some white lithium grease. This helps seal the cracks (if any) and prevents propane from sneaking on by and coming out of the base plate of the mag. I do this to my mags, even if the o-ring is nice and tight. This ensures a proper seal. The White lithium grease WILL NOT harm the rings. It has been tested by me over an extensive period of time. Keep in mind, this is WHITE lithium grease.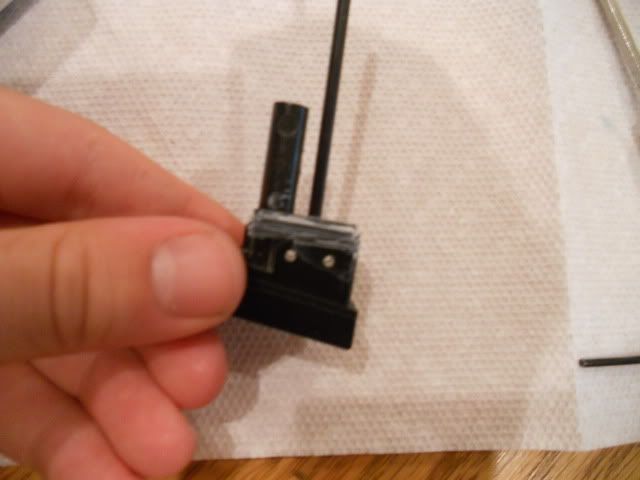 Now assemble the mag, and let everything sit for roughly three days. Then your mags are ready to rock, nice and sealed up, and are ready to take a beating from that nasty propane, as well as the little less nasty/bad smelling green gas.