Discussion Starter
·
#1
·
Make:*A&k based, read below for more.
Gun/Model:L129a1 sharpshooter**
Accessories:1x 7.62 pmag and scope depending on offer.
Condition:*very good.
FPS:*330* Splits/Swaps/Part Exchange:* no splits
Price/Payment:*offers* of cash or a gas sniper swap mainly. But try me
Pictures:*yes
Up for swaps is my sharpshooter, cost me around 450 to build when everything is accounted for. Used it sunday but my site doesnt allow 400fps on semi so i figured its pointless me using a DMR with no fps advantage. Its still full auto but easy to lock, can come fitted with a normal hop rubber or an r-hop. The r-hop needs a bit off tweaking as its hooking shots right, filing the channel with a needle file will straighten this out though, as said i can also fit a normal rubber too. Fitted with a fireworks ab mosfet, Kh5000 super torque motor, AOE corrected with sorb pads, arl removed as i only use semi auto, helps ease lock ups and sounds nicer too.* Looking for mainly gas sniper rifles (no L96) We g39c with mags Gbb m4's celcius ctw (i may add cash) maybe an ipad Try me and see. thanks joe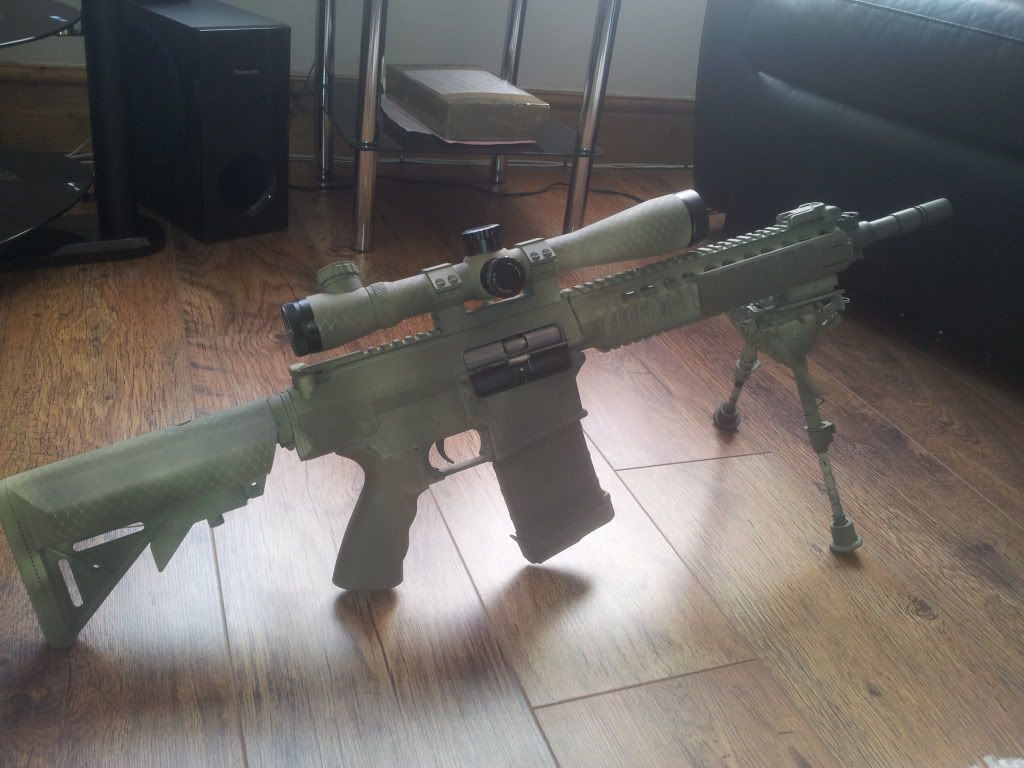 Based on the below royal marines rifle.