I am currently converting my L96 to a left handed bolt and there are a few things I need to do:
1) Remove the safety from the trigger box. The bolt handle has no notch on the other side of it, so the gun would be useless unless this safety measure is taken care of. *Finished mod*
2) The next issue is that the hole in the bolt handle is off-center so when you try to reconnect the cylinder after flipping the bold handle, it won't fit. I measured it and a half inch drill bit should fix it, hopefully, and if all else fails, I'll use a file. *Finished mod*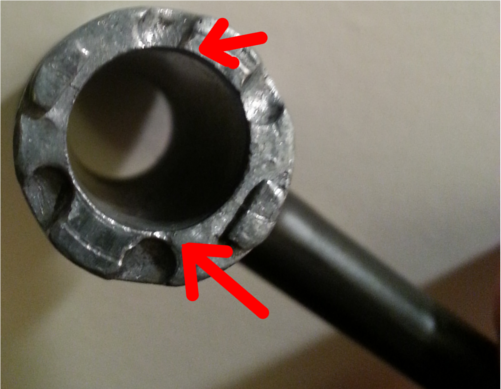 3) I'll have to make a slot on the receiver similar to the one on the right side for the bolt handle. I have the choice of using either a CNC router or a dremel. One requires more work, precise measurements and the creation of a CAD model, the other requires a very steady hand and concentration. I am sure the dremel will work just fine, but I'll try to figure it out when I have my tools with me. *Finished mod*
4) I'll have to cut into the stock to let the bolt handle drop, but that should be the easiest of all. *Finished mod*
I'll have updates tomorrow with pictures as well.