Discussion Starter
·
#1
·
Hello everyone,
This is my first post after introduction. So I was waiting for the rifle to arrive. As it was very hard to find a new rifle, I decided to go for the used one. After some time I found the candidate in UK. After solving the shipping and customs problems, rifle came to it's new home
Let's start with two pictures: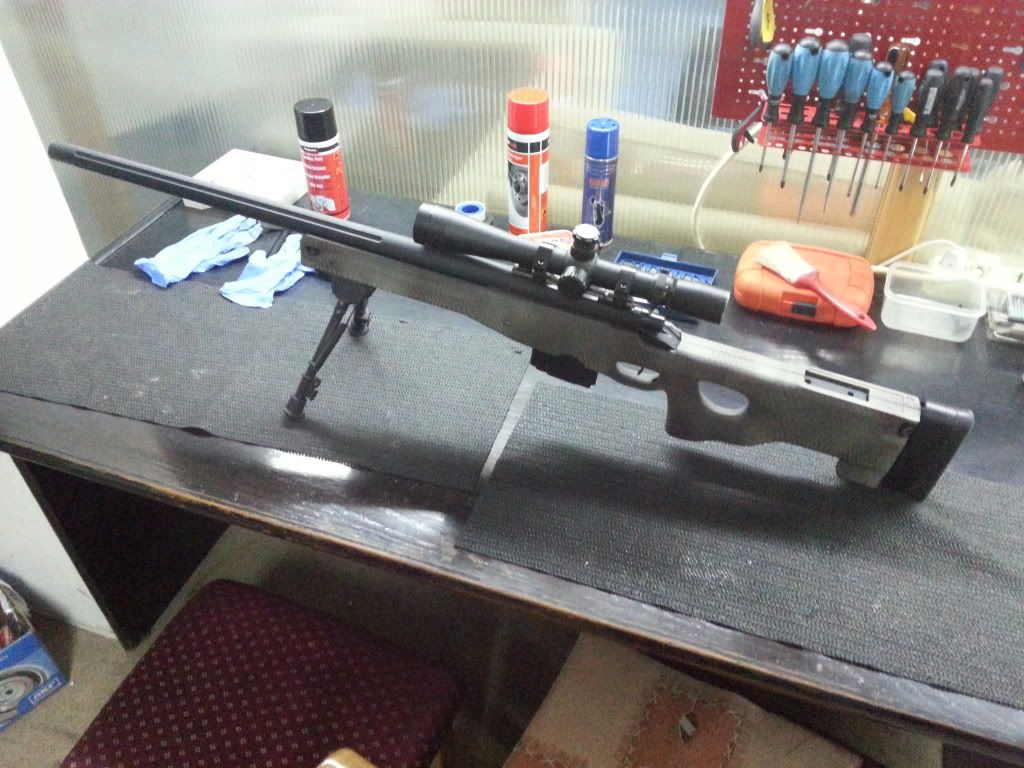 Just to make it clear, I knew what I was getting into with buying the used rifle.
The biography of the rifle is unknown. All i can see from looking is:
1. It has G&G Steel Fluted Barrel
2. Spartan Doctorine VSR HopUp Conversion
3. Cheek rest is missing ( a bit too obvious ? )
Also, I got all the stock parts with it.
Ok, first thing I tried is to fill the mag, It went ok. At that time I noticed that a piece is missing or is it ?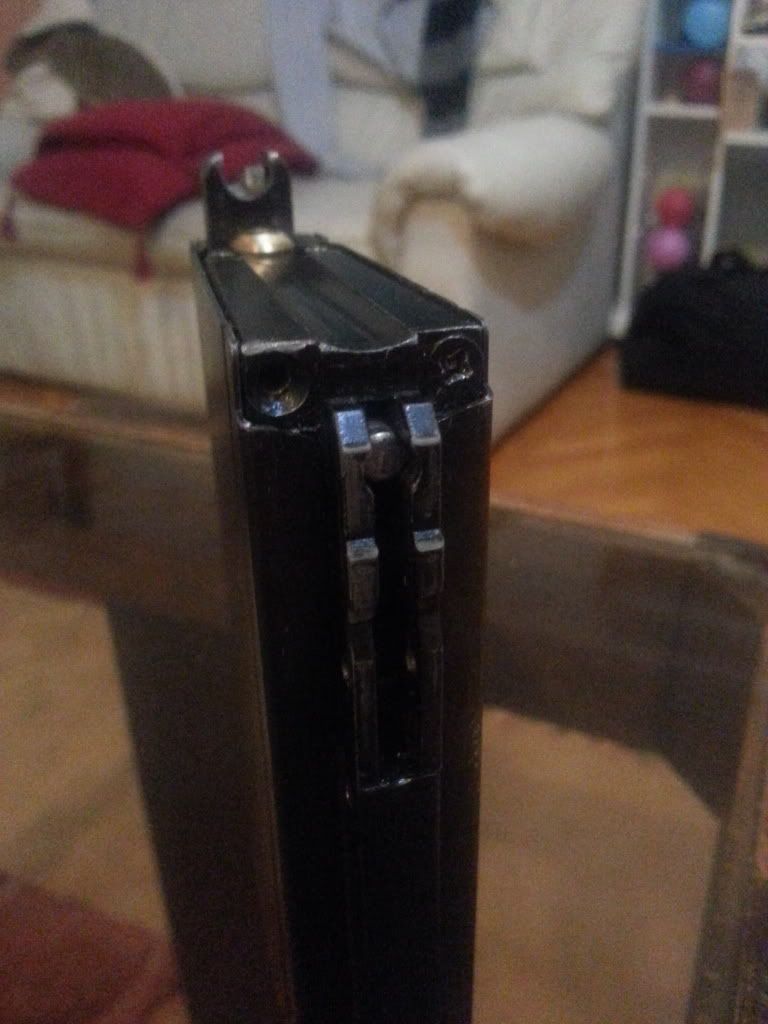 As you can see, it looks like the impact plate is missing. I have read somewhere ( or I might have just misunderstood ) that G&G Plunger set (
THIS
) eliminates need for impact plate.
So I went with testing the rifle. Tried it first without bb's and it all went ok, small hsssh of gas was heard. Loaded few bb's and tried again and here starts with the problems. First it wouldn't fire, you would here click from the mechanical part of the rifle but no gas and if the rifle was tilted down bb would just roll out. After few tries it started to fire. Still not good on chrono it would measure about 100 fps.
So i came here to read. I found the few things that can be a problem, impact plate missing, striker that pushes the impact plate and sear ( still don't really now what is that part )
Now the questions :
1. How to check what is, of the fore mentioned parts, making this problem ? 2. Where to buy a new cheek rest ?
3. Bolt is loose during the cooking procedure ( moves up and down ) is this normal ?
4. Does outer ( G&G Steel Fluted barrel ) comes with inner barrel ? Or original is modified to fit Spartan Doctorine ?
I am planing on disassembling it, so if anything is to be paid attention please say
Just to give it a nice cleaning and checking.
Also I plan to upgrade it with a few ideas, for durability (King Arms or G&G Spring and mag parts ) and few for range and accuracy ( LRB, co2 rig, ER Hop ).
Sorry for bad photo quality. I had to take pictures with my phone. I borrowed my camera to a friend.
Thanks and hope to have it running in no time