Discussion Starter
·
#1
·
First is my KJW M700 rifle.
It's a nice rifle, looks and shoots good, very quiet.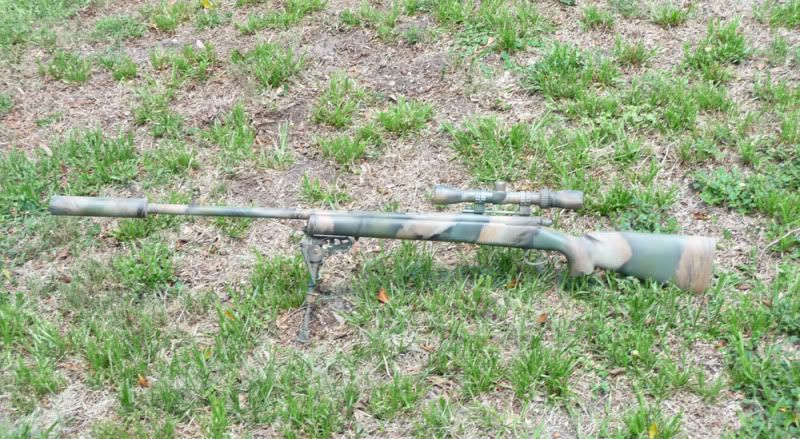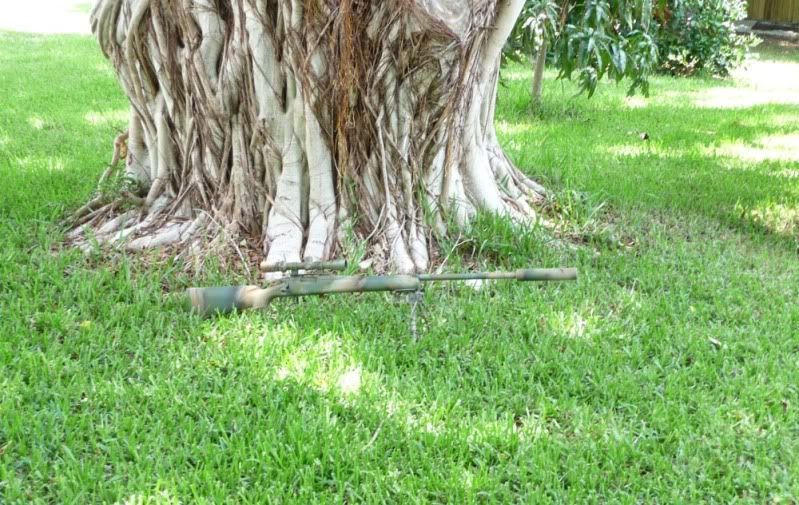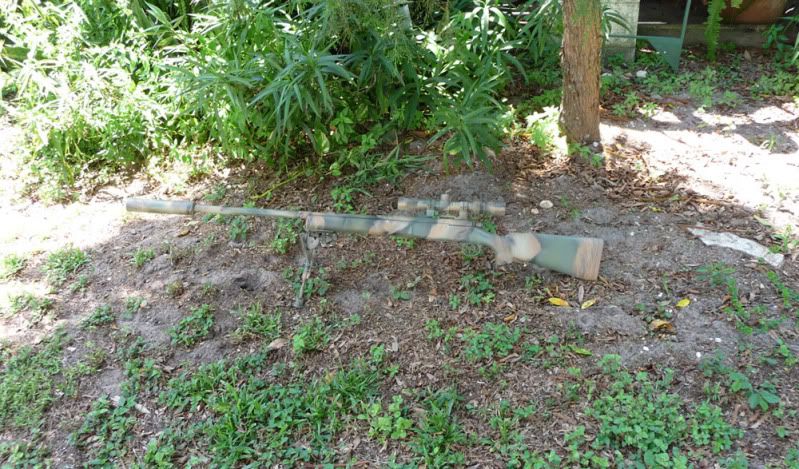 I've hit targets at approx. 220 ft with no problem with .30g Madbull bb's & .28g Elite. Chrono's in about 430fps with those heavier bb's
Rifle has a 6.03mm, 650mm Madbull innerbarrel, two working gas mags, custom V nub, 3-9 x 40 scope, harris-style bipod, mock silencer.
Older photos of the same rifle: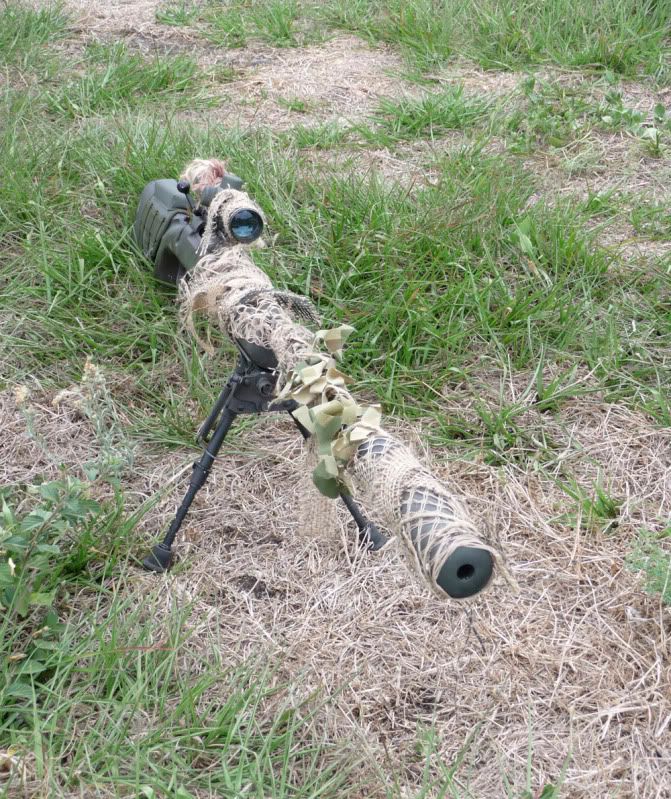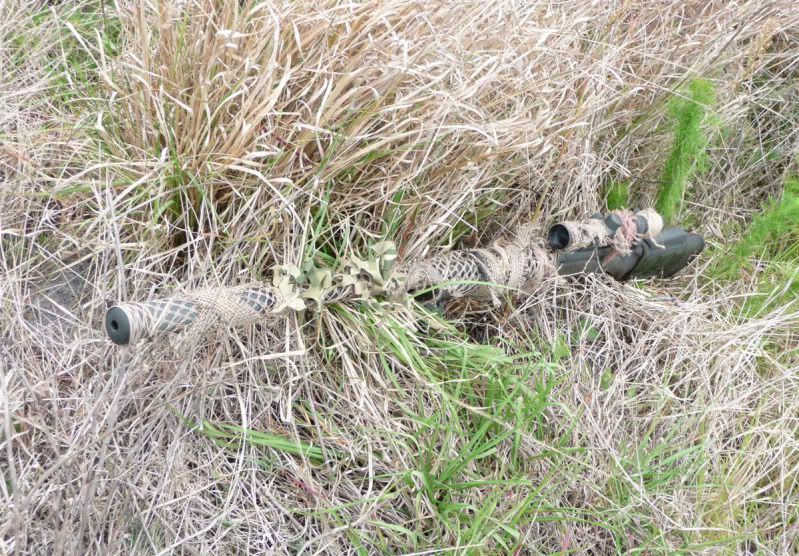 I'm probably going to sell this rifle. Mainly because it doesn't suit my playing style. I think I'm going to get a slightly upgraded VSR style rifle for plinking and occasional game.
I think this KJW would be incredible with an external, regulated airsource. It already shoots really well, just imagine with
a few mods. I have some locals interested in it...see if I can sell her at the next big op.
Some are encouraging me to keep, but if I continue sniping, I just want a simplier, shorter rifle and stalk more than sit and shoot.
I guess be more of a marksman.
The next rifle is my old Bar10. I enjoyed it. Had a M190 spring in it. Was my first airsoft rifle, so I really did under estimate it's power. Fortunately enough I never shot someone with in 100 feet with it. I dropped it down to M170...
full Laylax internals and a 303mm PDI barrel.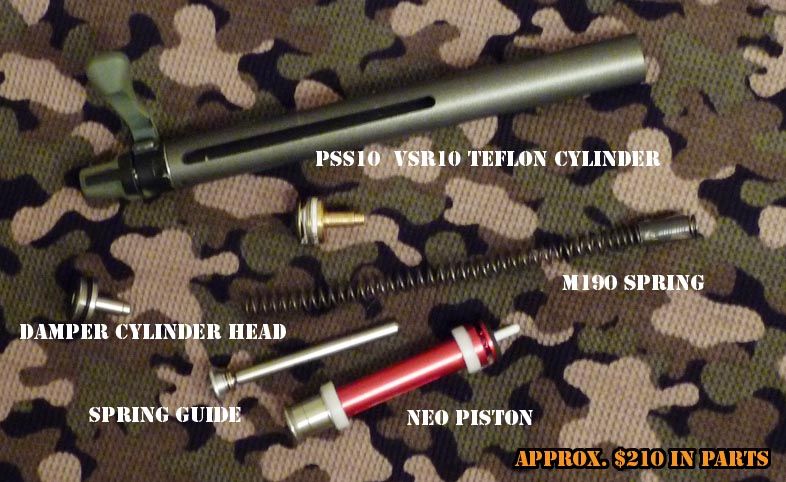 I sold her to check out gas rifles, since I use to play paintball for years, I was very familiar with HPA set ups and had all the parts to run an external airsource.