Discussion Starter
·
#1
·
I was working on a friend's Snow Wolf M99 and thought I'd drop it in my stock to make something along the lines of a MacMillan Tac50 or .338LM Remington. I thought I'd share the results. If it weren't for the unique trigger on the M99 and lack of mounting points it would actually be a functioning gun. This is simply a mock up for the hell of it.
This is what I'm talking about:
http://www.vandykerifles.com/m24.htm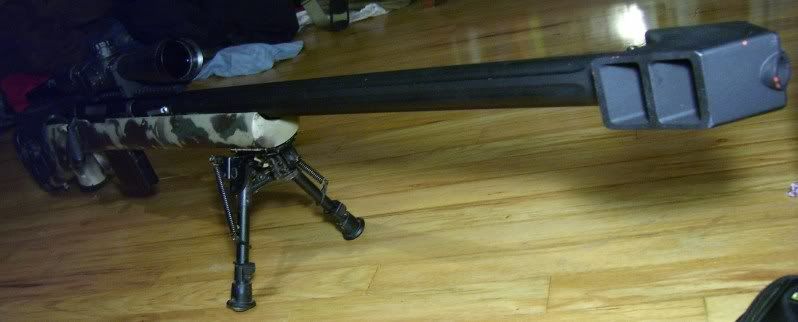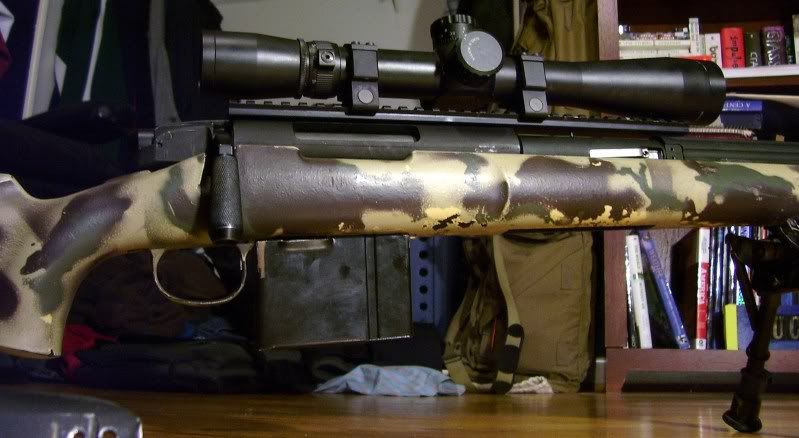 With the huge Barret handle:

On a side note, I finally broke down and bought a suppressor adapter.