Discussion Starter
·
#1
·
I apologize for not being around for a long time fellas, work, school, and motorcycle building have got the best of me lately. Finally got my own house and still have my Type 96 and a few others in the collection. I was only 17 when I made this forum, now I am 22, its come a long way, its just too bad a lot of valuable information was lost a couple years back. The forum has been downhill since.
If anyone knows where I can get a regular length "not short stroke" type 96 cylinder head for the pdi palsonite cylinder, you will be my hero.
Well, I guess ill show you what I've been up to on my leave.
1975 Yamaha RD350 two stroke racer. Heavily modified. 42 horsepower.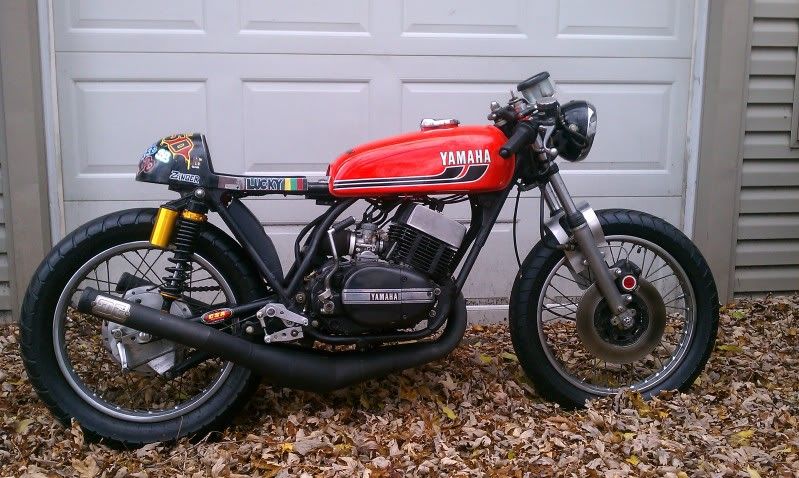 1973 Honda CB350 racer. Modified.
1968 Honda CB350, Original.
1965 Suzuki 80cc Race Bike. Built it for a friend to race, he won with it. Heavily modified including totally custom dry clutch, port job, expansion chamber, intake manifold to house 22mm carb, copper gaskets, custom roller bearing crankshaft, rotor or bump start only. 70mph bike that is only 80cc, and half a century old.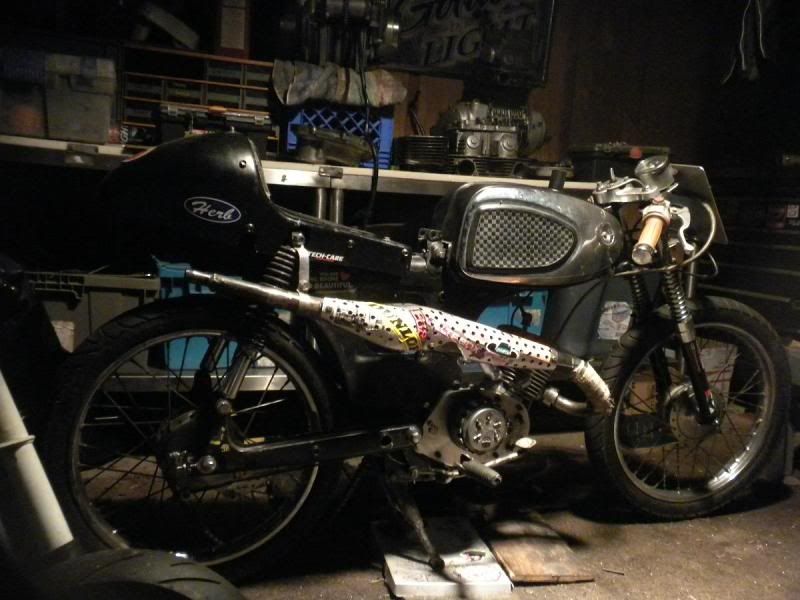 The newest project is a 1970 Honda CL70 that will race along with the above Suzuki. It has a 11.9:1 compression ratio 88cc full Takegawa engine. I've been welding a lot of things for this bike, and machining a whole custom front end.
The exhaust I did for it, and rearsets foot controls
where it stands now, paint is off for more welding and fabrication. Should be a 80mph bike.
I guess that's pretty much it, anyone else is free to post up about your other hobbies.
Once again I apologize for my leave
-Sean Byers