for the 09 airsoft season, I will be using the following:
CA M24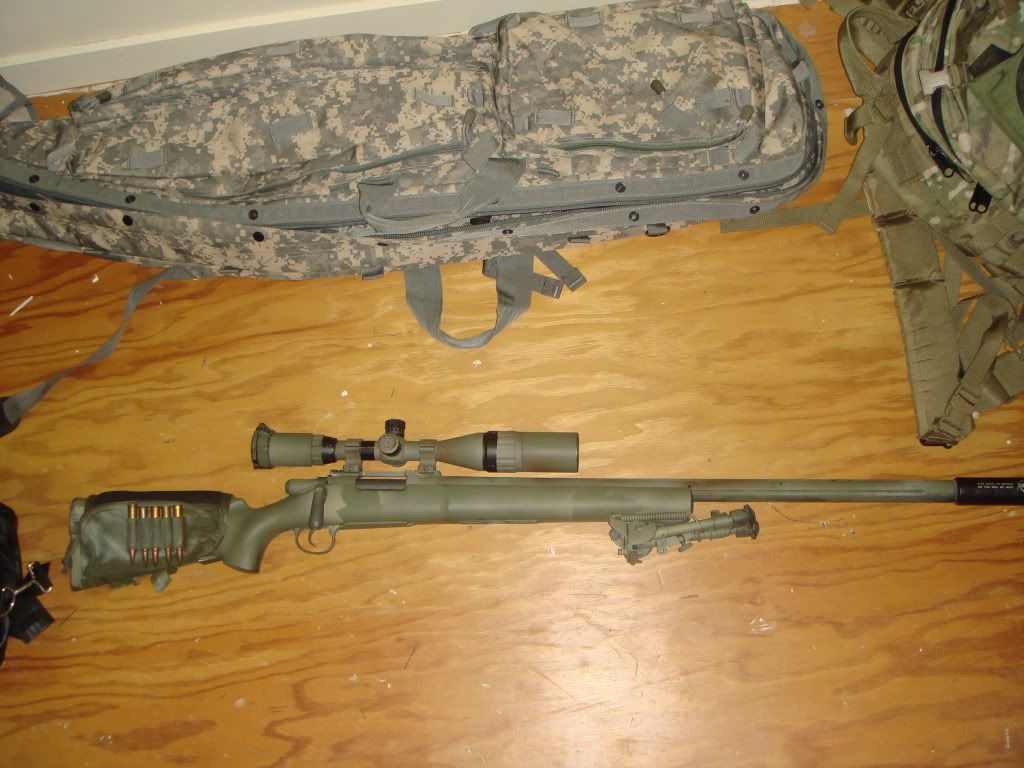 Upgrades:
M24 PDI Hop-up
PDI Hard Type Hop-up Bucking
Laylax Pss2 Teflon Cylinder
Laylax Pss2 Right Handed Re-enforced Bolt
Laylax Pss2 9mm ball barring spring guide
Laylax Pss2 Aps2 190sp (With this complete setup and a 6.01mm TB barrel she cronos at 605FPS average)
Laylax Pss2 Damper Cylinder Head
Laylax Pss2 Piston Head
Laylax Pss2 3 Element Piston
CA M24 advance cylinder set
DB Custom (modified length barrel) originally 650mm TB
Then my CA SR25 (busted, sadly :'()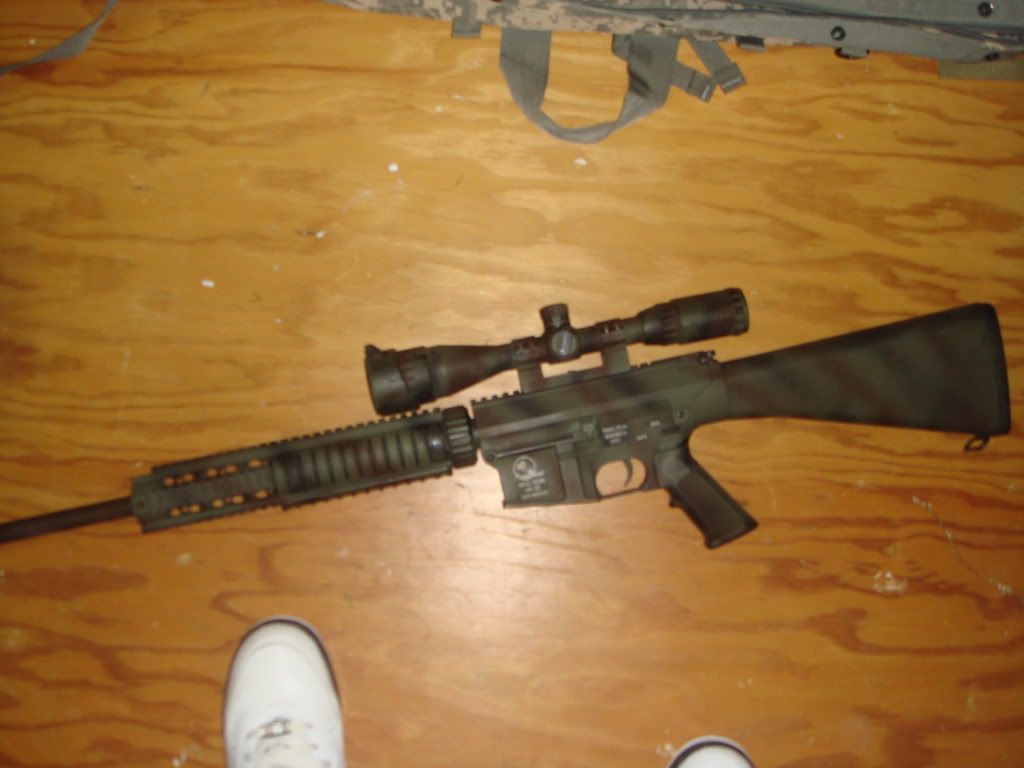 This one is all stock. The only thing I need to do to fix her is to get new wires and a battery. The old wires are shot.
I'll also be painting my M24 multicam sometime soon. When (or if) I get it done successfully, I'll be sure to put up some pics.