I've had to take a break from airsoft for awhile due to unexPected reasons, but now I'm back and can fund for my own gear rather than waiting untily birthday or christmas.
Anyway...here it is: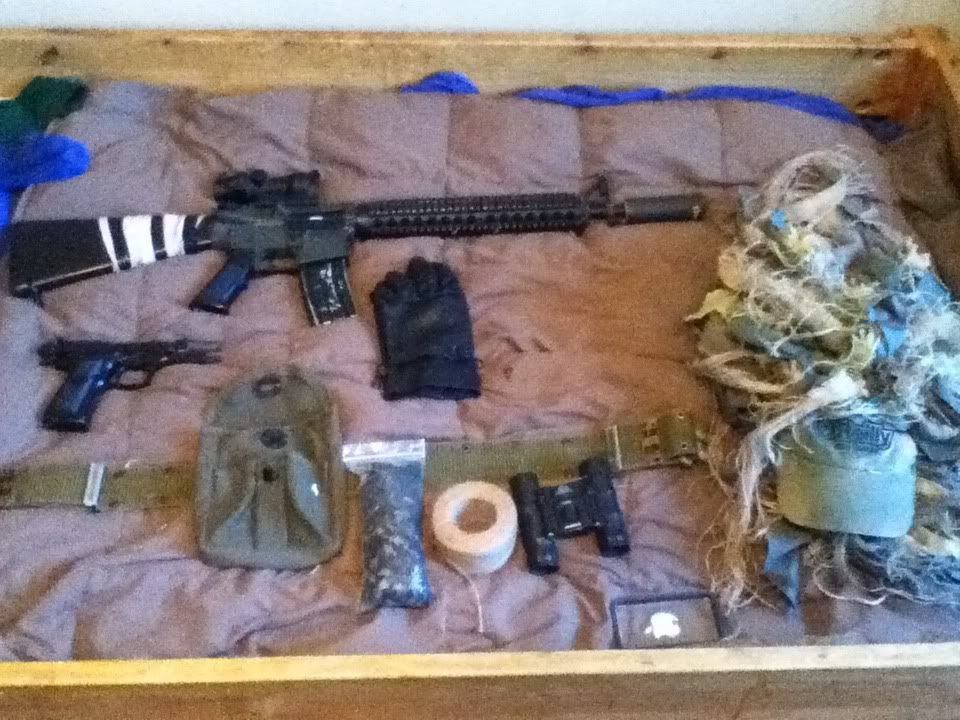 • Rifle - JG M16 gutted and installed almost everything G&G aside from hopup, barrel, and rubber. The barrel and rubber are madbull, although I must say this bucking is rather finicky.
• Sidearm - KJW M9 got this thing for a steal! $55 No Problems aside from paint
• In the bag is an extra pair of gloves and a bandana just incase I sweat too much in my balaclava. A pair of Binoculars, jute twine and my multi tool.
• I run a stalker style suit rather a full body or a bush rag. It covers my head, shoulder and upper back. Reason for this is I use an aeg and the game play for me is different from when I use a bolt action.
The shoulder piece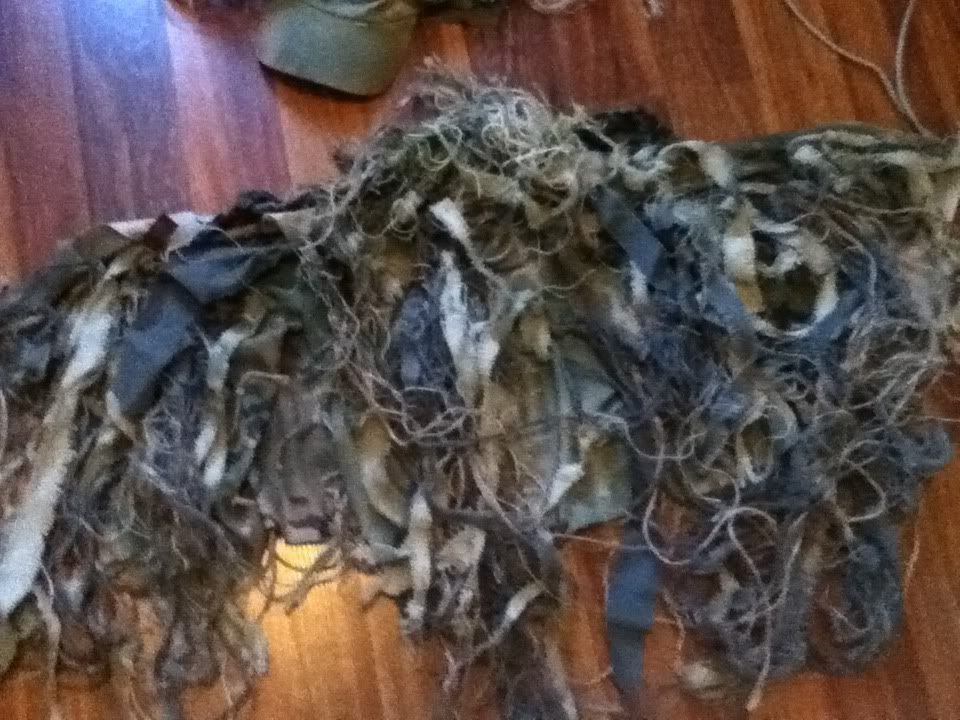 The head piece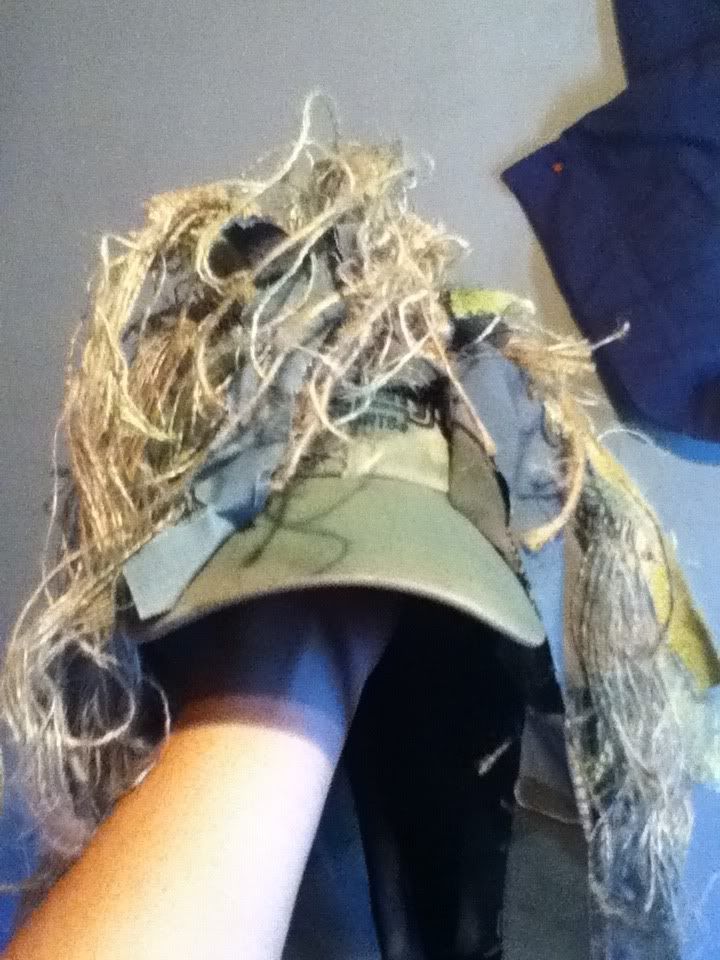 And that about wraps it up. I have a one quick question though, is it wise to spray paint my boots, they are very glossy even after I dip them in mud. Any suggestions?
(Sorry for the HORRIBLE quality pictures)