Figured i'd go ahead and post the pictures I have of my guns. Basically this is going to be most of the Airsoft pictures from my Photobucket from the last few months so bear with me here.
Added an G4 to my collection around the middle of November last year, great gun for what I'm using it for - just a grab and go skirmish gun. I added some Magpul accessories to it - RVG, Pmags, Ranger plates, MS2, and an RSA(not pictured)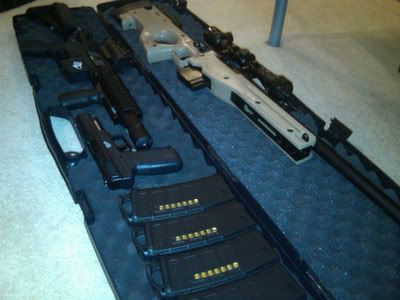 A couple of glamour shots of the Tanaka and the 5-7: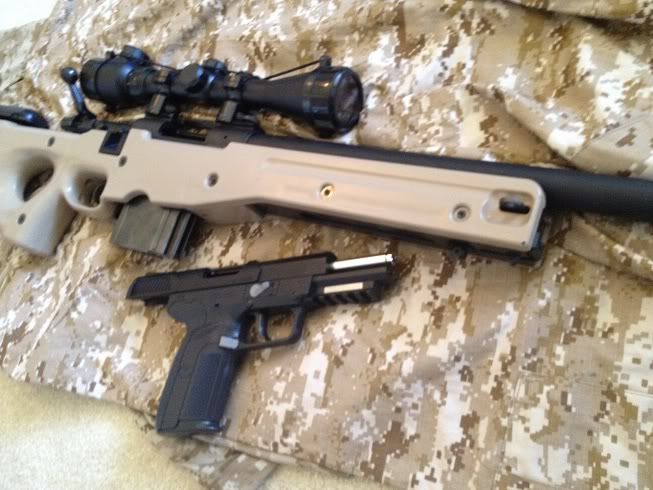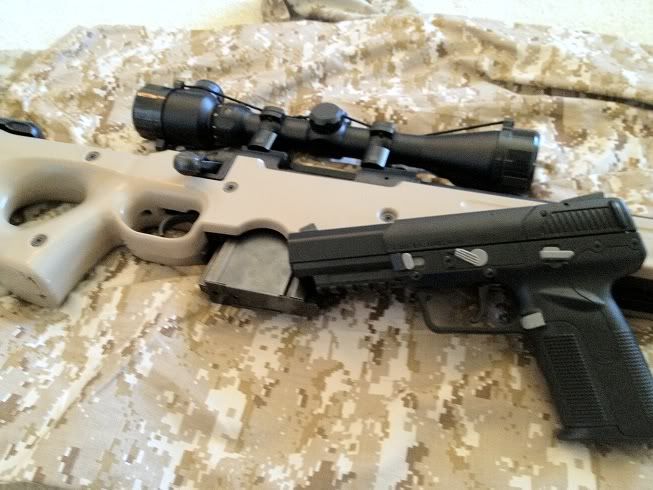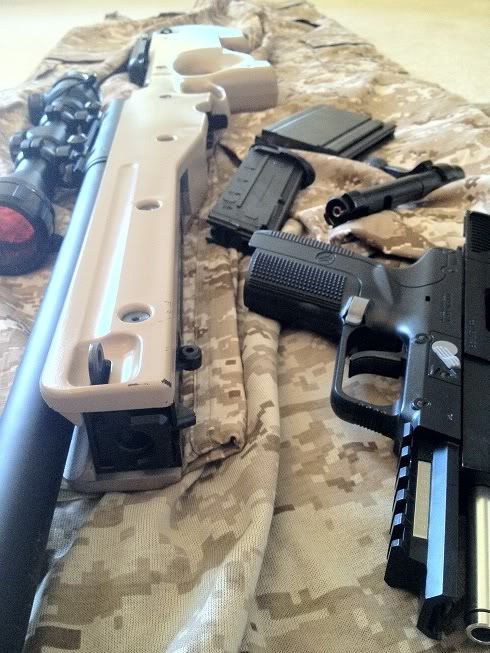 Got another Magpul MS2 sling(really love the feel and function of this sling) to use on the rifle, realized that the lockjaw and the shackle were not going to work on the AICS sling points, so whipped up some loops to make it all play nice: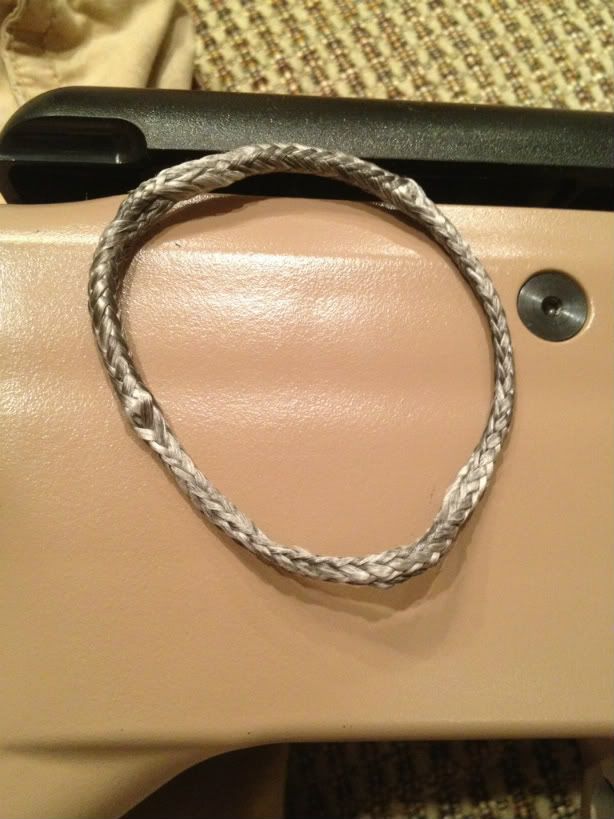 Not the prettiest splices but I dare anyone to do better with 3mm.
First wrap on the gun, had to let the loop through: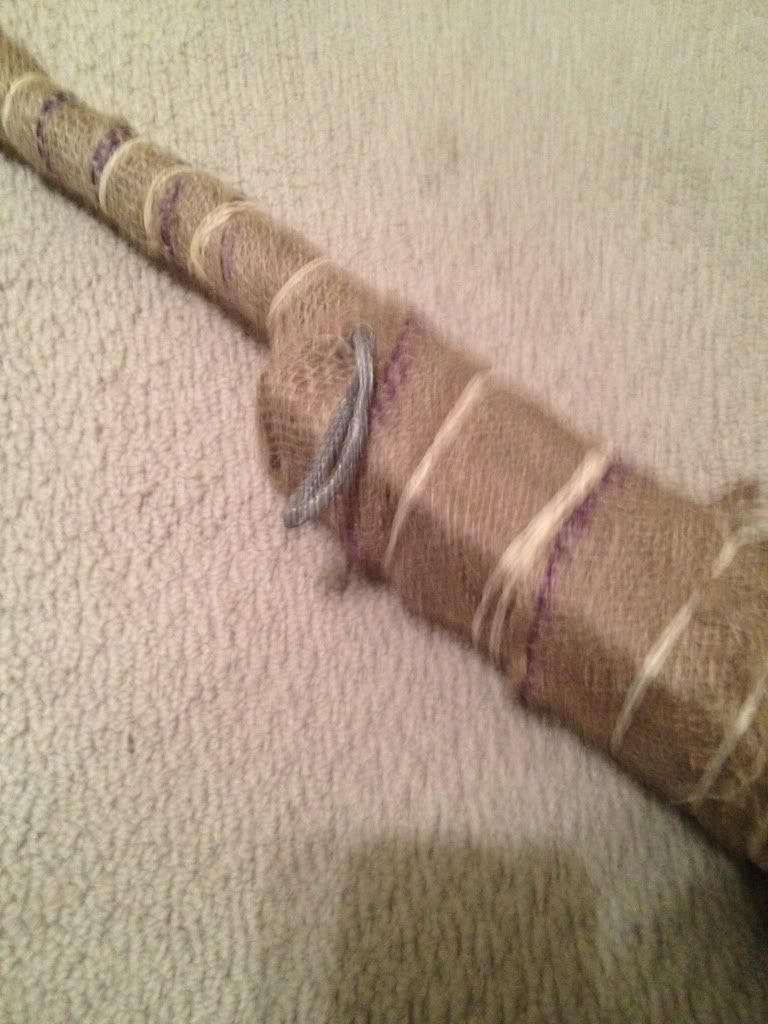 And added a contour mount - the wrap on the contour itself has since been adjusted to be closer to the real Dark Earth - should be available in the near future for purchase.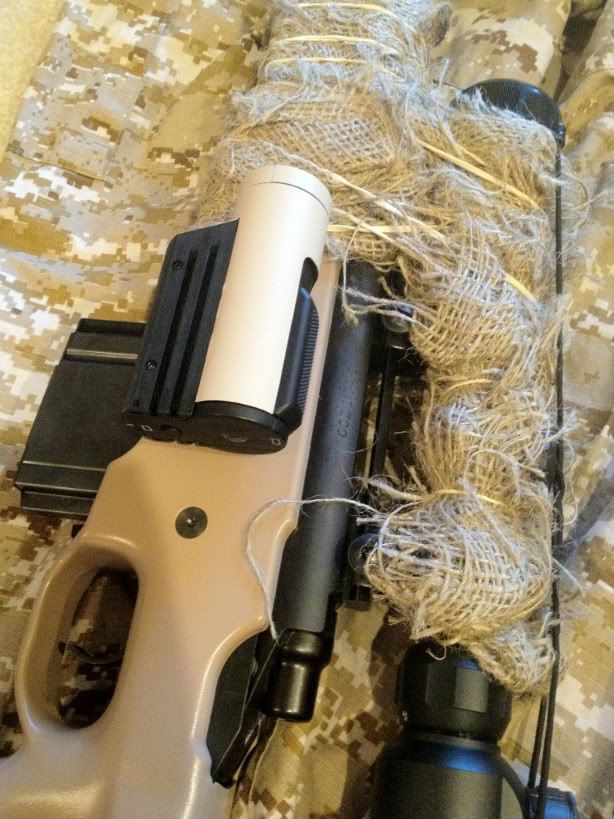 Unwrapped to switch barrels. New barrel is pretty:
And got a scope rag from Fuzzy. Combined with my own burlap sunshade it looks great!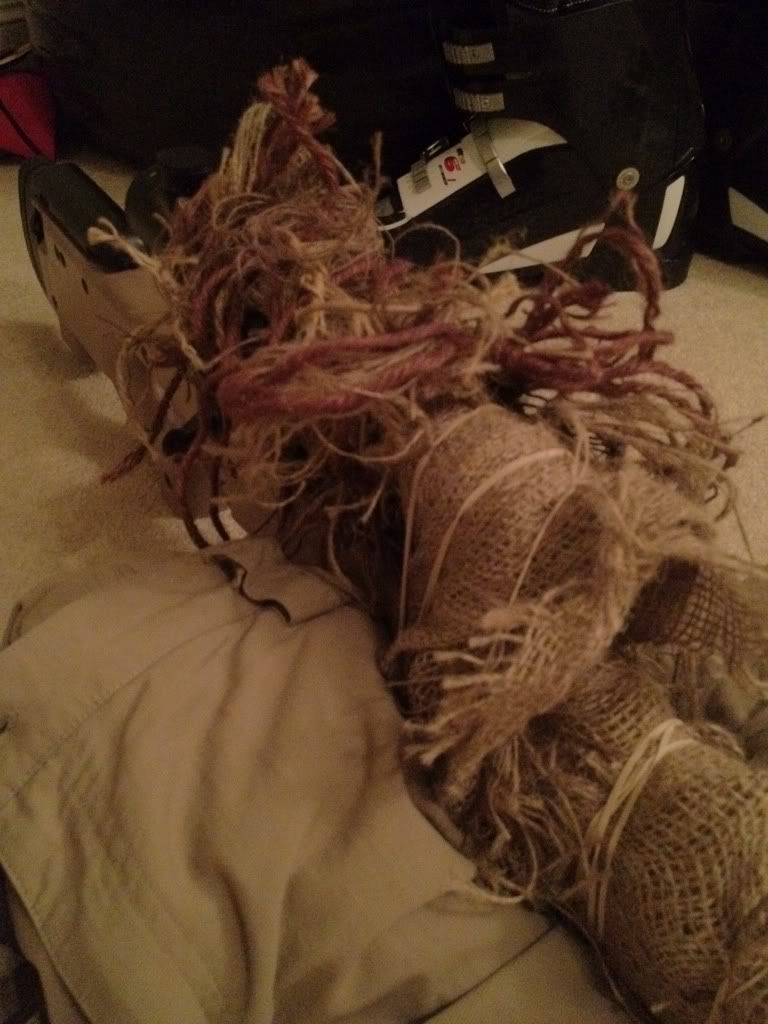 And a friend's KM4A1 that we added a SWS RIS and painted the outer barrel:
Also sanded down his "bolt" to give it a more realistic look - it was originally black: