Discussion Starter
·
#1
·
Hi guys, a while back, I decided to build a vsr scout rifle. This is my progress so far.
My
almost
complete vsr g-spec scout rifle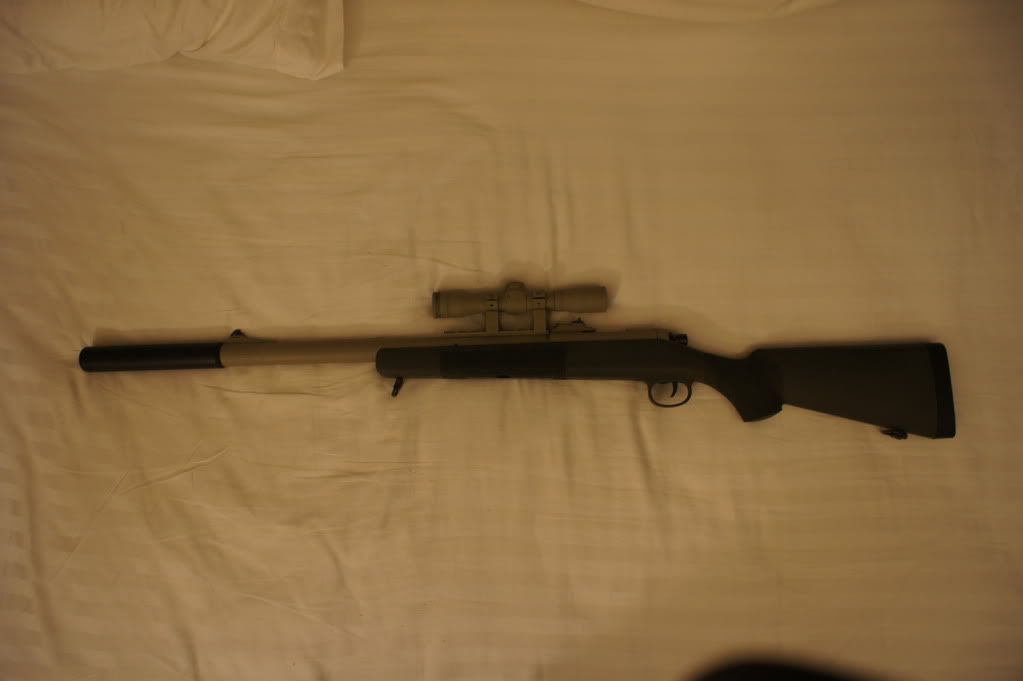 Internals:
Laylax 430mm barrel
Nineball purple bucking
Laylax SP170 or SP150 spring (different fields have different fps maximums)
Laylax Zero Trigger and Piston
Laylax spring guide
Externals:
RS Remington 700 sights
NCStar 2.5x20 scope
Wave 2 upgrades:
Laylax G-spec barrel spacers
Laylax Cylinder head with damping kit
Cheek riser
Since the silencer is going to be permanent, any opinions on the color? I'm leaning towards the green to contrast, but tan would keep the barrel area consistent. While the spring pull is pretty hard on the 170, would the teflon cylinder help that much? Any feedback of what i'm doing right/wrong?