Discussion Starter
·
#1
·
Hi guys, I just found this website, and figured I would sign up. I am (obviously) new here, but have been into Airsoft for about 10 years. I do my own mods and I used to have my own team here in MD. I have been in and out of airsoft over the years (busy life), but still love to play any chance I get.
My current arsenal is: CA M24, Well L96, CA MP5a2, A&K M4, AGM M14, KWA USP .45 Tac tical, and KJW M9.
Some other guns I have also owned: SP M40XB, TM M16a3, TM Sig 550, TM G3 SG1, CA HK33E, CA G36C, G&G M4, (2x) Galaxy MP5K, WA P14 .45, and some other fun stuff.
Since this is a snipe forum, I'll focus on the sniper rifles I have/had...so here is some eye candy!
My old SP M40XB (somewhat regret selling it)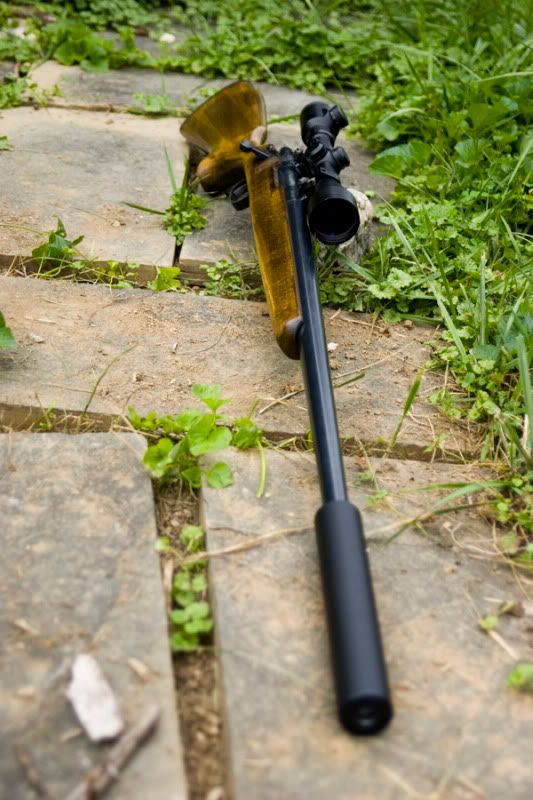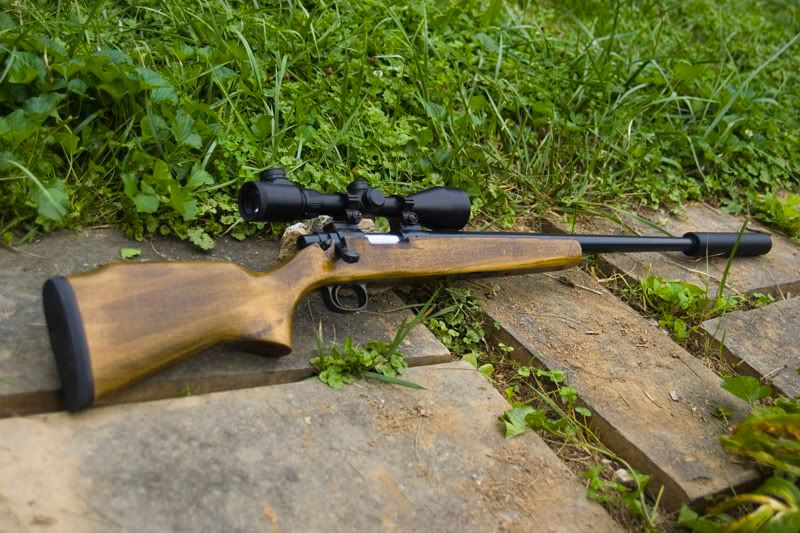 The M40 had a PDI hop-up chamber, 650mm (PSG-1) Prometheus inner barrel (with silencer to cover it up), and a PDI 400S spring.
Now on to my current weapons
CA M24: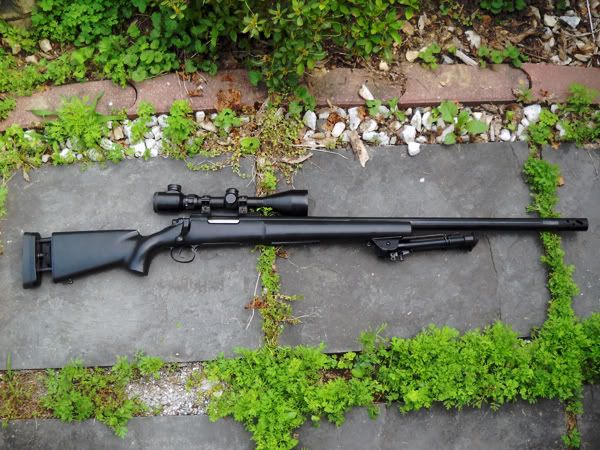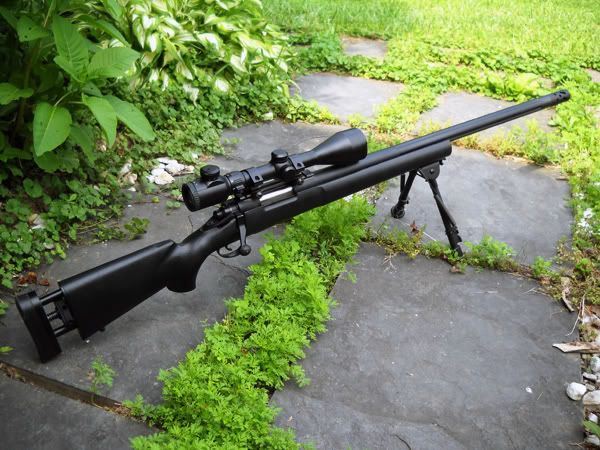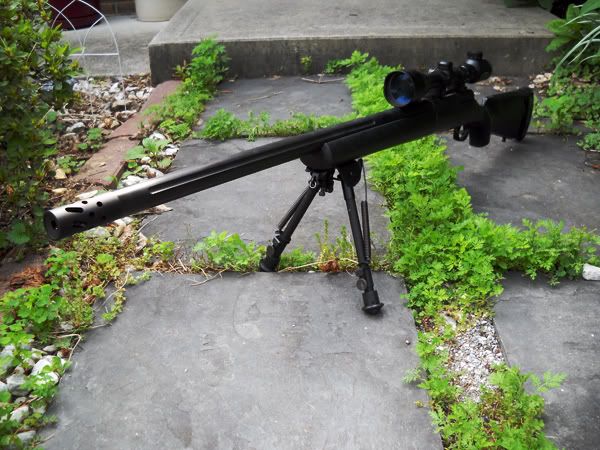 Mods are- CA enhanced cylinder set, firefly hard nub/red bucking, JBU 6.01mm 550MM inner barrel, CA M24 flash hider, CA harris style bi-pod. Eventually I will be doing a full laylax/PDI APS2 cylinder set, but for now it still shoots just fine. I am also trying to think up what kind of paint job to put on the M24.
Well L96: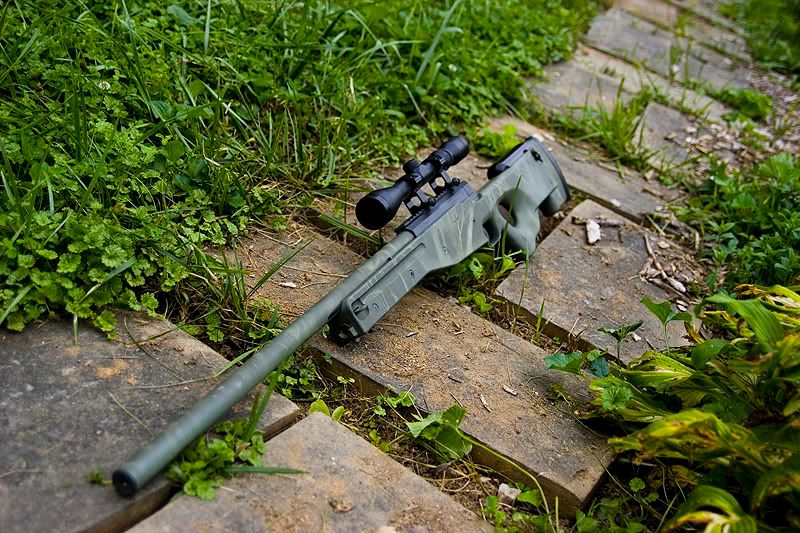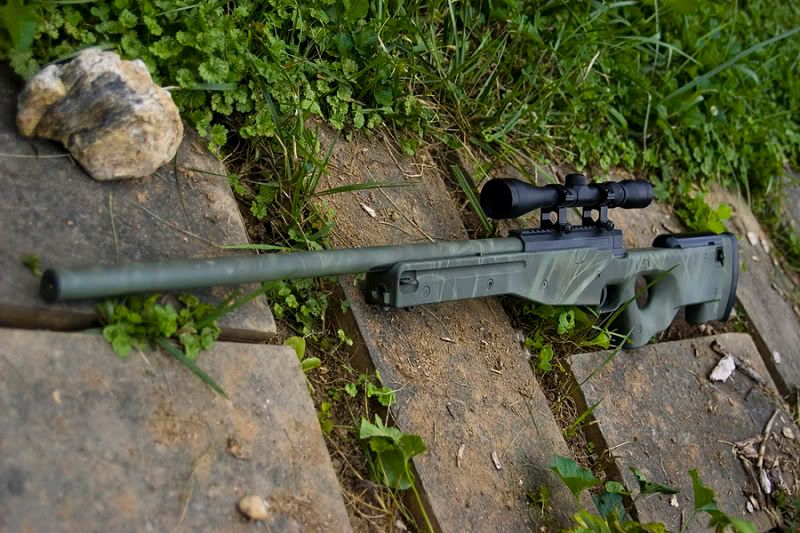 Nothing special about this gun at all, it is bone stock. My brother originally bought it then decided he didn't want to play Airsoft, so he gave it to me. Only mod on it is the paintjob that I did. Eventually it will also probably be getting a full APS parts treatment. As it is it is definitely not a game worthy rifle.
So...that's me!