Another update!
Ok, so I called evike.com and asked them a question regarding replacement parts. You see, this small black piece that is screwed onto the hop up chamber broke, and now the inner barrel and hop up chamber are loose, and can slide past the outer barrel, and can get stuck on the loading nozzle.
They do not carry replacement parts for this (which is odd, because this small crappy piece is so important). The only option I have is to get a whole new hop up chamber, which can only be bought with a complete upper slide. Unless someone here knows a mod for making my own little piece, I am stuck with the whole new slide.
I realize this was confusing
If you need pictures of the piece and where it belongs, let me know. Any information or help regarding this would be great.
Pictures!
The gun itself for your reference (shown without some parts) --nothing important or related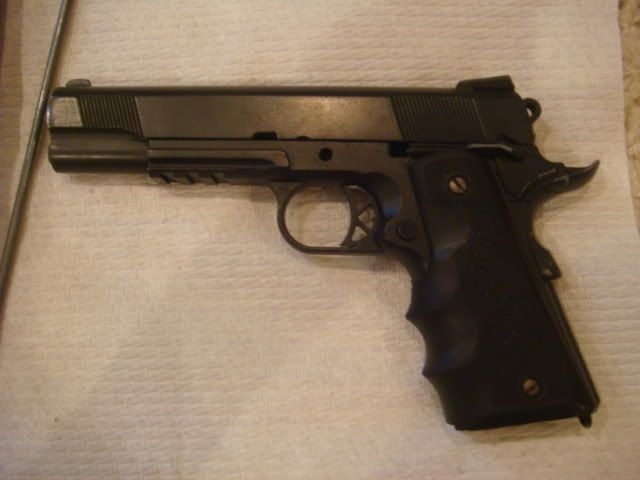 In the picture below, notice the small hole. That is where the screw goes in. The black piece is placed on the other side and is held on by the screw (when it gets tightened).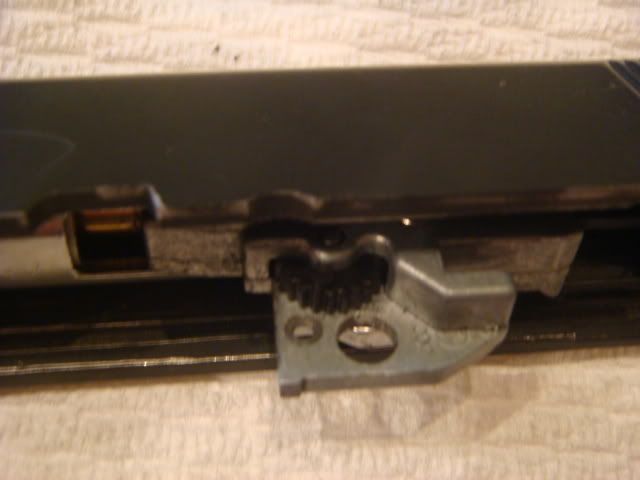 The picture below: Notice the small square outline. Thats where this black piece goes. (held on by screw)
Here is the piece itself (broken)