Discussion Starter
·
#1
·
I know that the P90 is a SMG but I like short guns and I´m not into RS, so I came up with this idea.
The cylinder is not ported, the barrel is about 260mm (nearly as long as a MB02), so it is overvolumend and will joulecreep just fine and be able to use heavy bb´s for long range.
I read the 1Tonne thread about the AUG and right now I am thinking about transfering this on the P90 - but without the longer barrel (I know, it is less efficient, but I can´t change it due to legal reasons).
I would start with this gun, which is a modded Cyma:
Importeur: Begadi System: S-AEG (= schiesst nur Semiauto, kein Vollauto) Kaliber: 6mm HopUp: Ja, einstellbar Material: Metall + Kunststoff Magazin Kapazität: ca. 70 Schuss Ener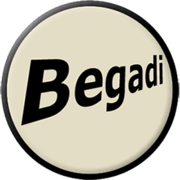 www.begadi.com
.
My concern is not the range but the stealth. What do you think: is there enough room inside the receiver to dampen the sound and reduce the noise? A supp will be added with Scotchbrite, fart flap and all that, it´s more about the gearbox noise.
Let me know what you think about this idea!