Discussion Starter
·
#1
·
Ok guys, this is my first review so go easy on me
So I ordered this gun from Airsoft Taiwan because RA's "Web shop" as they call it wasn't working for me. Airsoft Taiwan Gave me prompt notice and told me when it shipped and everything. Very good customer service as well. When i got the Gun I wasn't able to fire it save one shot because I didn't expect it to get here in 4 days (Shipping was 7-14!) and I hadn't gotten my paycheck yet so I didn't have a propane adapter. This past weekend I had SO much fun, I got the propane Adapter on Friday and just started BLAZING away in my backyard.
The quality of this gun amazed me, mainly what RA tech had done with the gun amazed me, The steel parts mixed with the wood stock really made it look fantastic.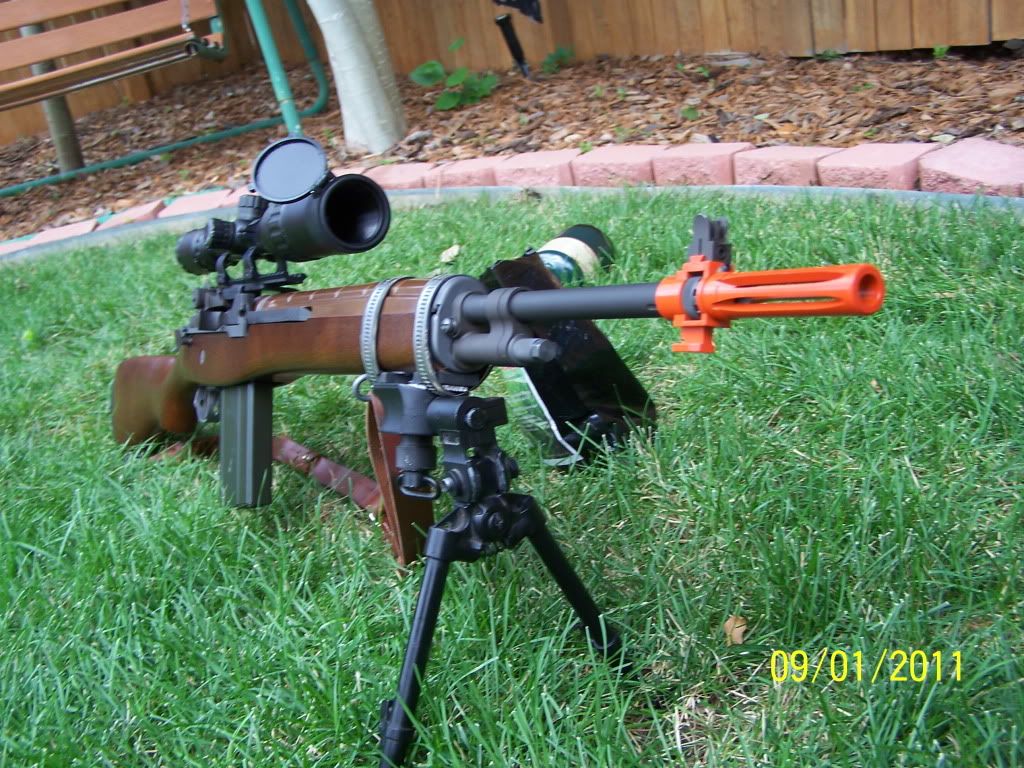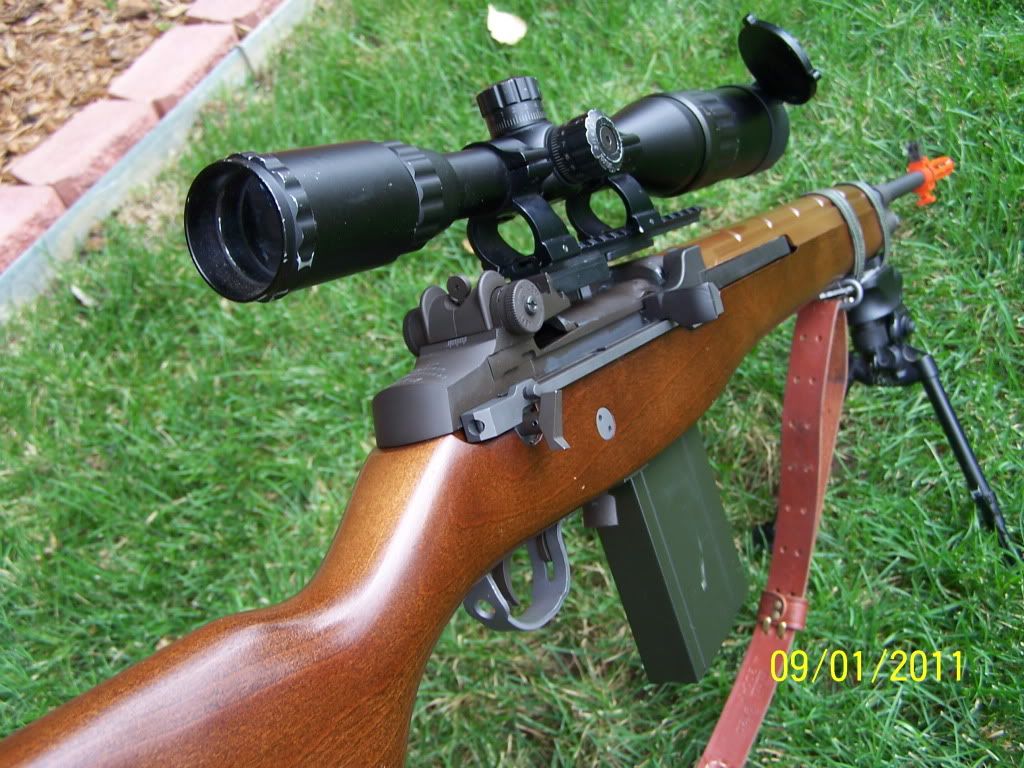 I really put this gun through the ringer. I went through probably 3000 rounds just testing this bad boy. I got some .28s and started testing the range, I measured this range as about 28 yards: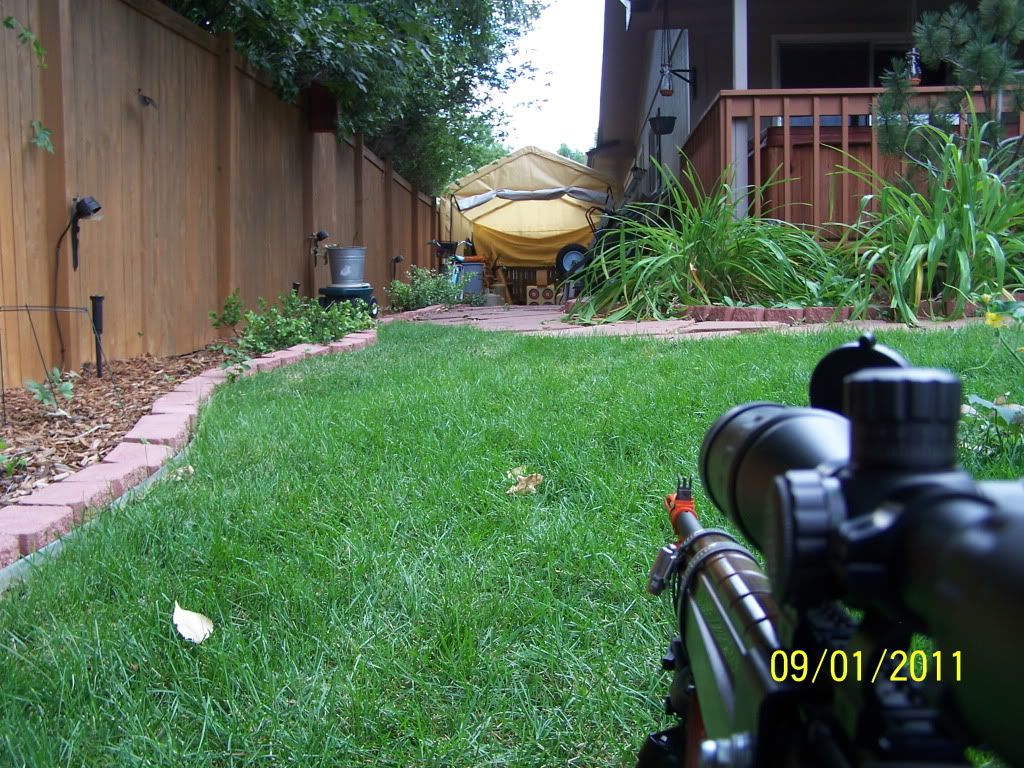 It was getting very nice groupings at this range, The only problem I have with it is the scope sits a little lop sided so I will have to shim it. Here is a picture of the group I got at 28 yards with .28s at 450FPS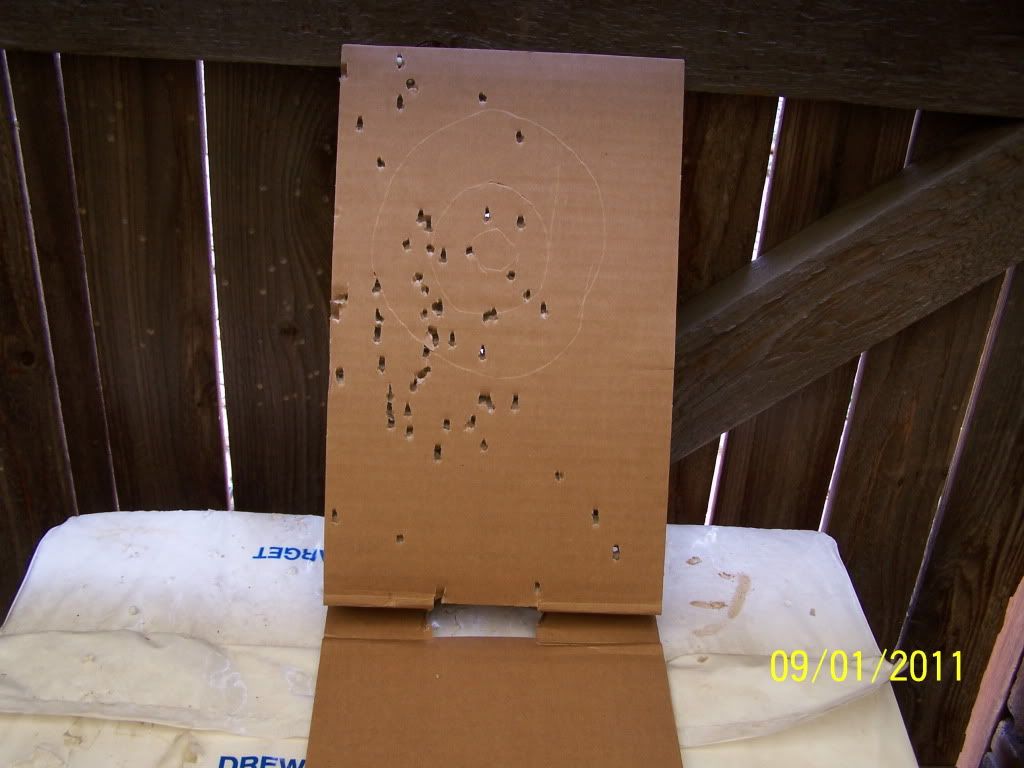 Never mind the BB marks in the fence, That is from when I was sighting it in.
My only problem with the gun itself is the orange tip, its freaking huge!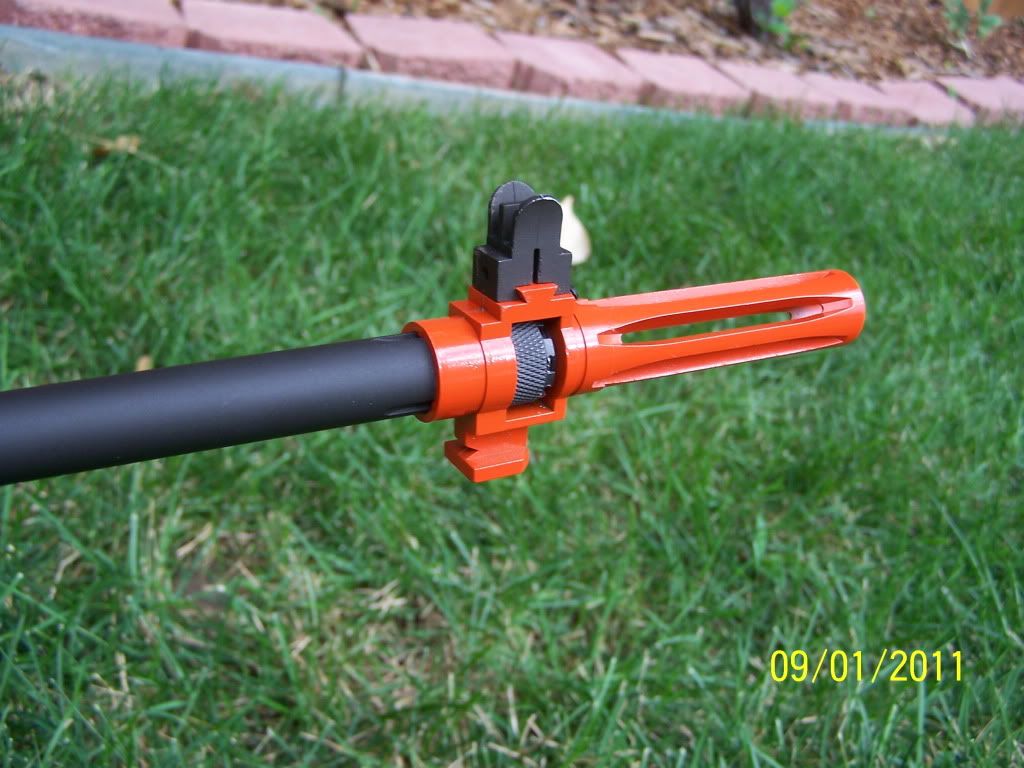 The only thing I have done that I think is worth sharing is this, A Bi pod mount for an M14 that doesn't require drilling or bolts. I did this because I really didn't want to drill into the nice Walnut stock.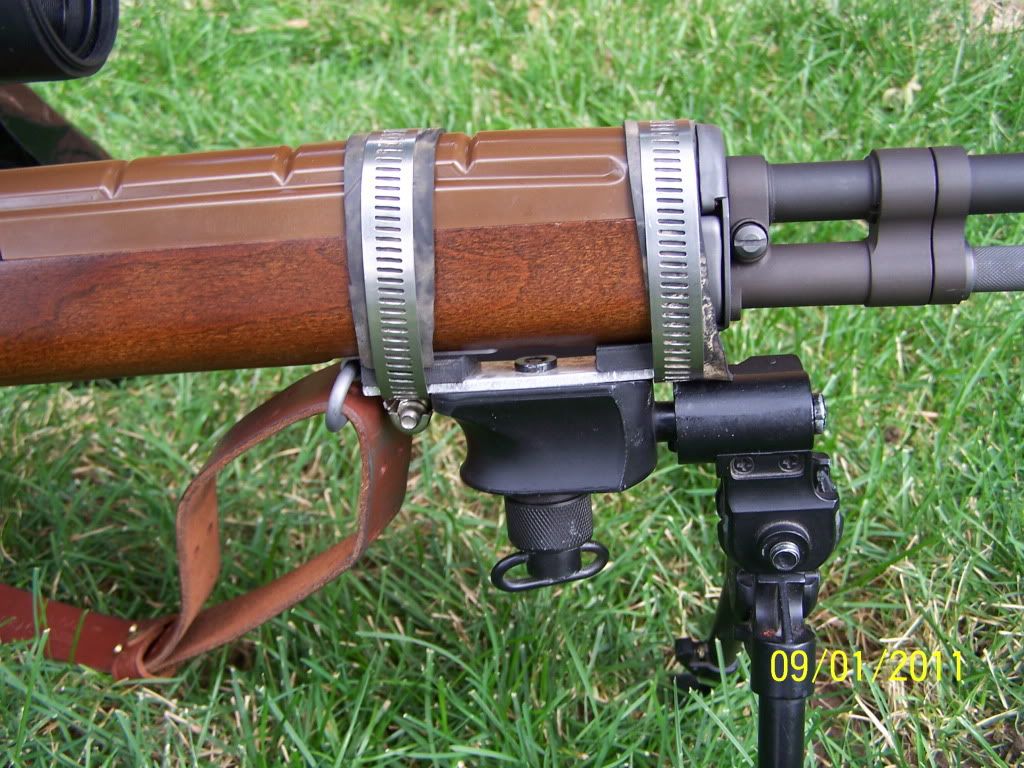 2 Hose Clamps
some rubber to keep the Hose Clamps from scratching the plastic/wood
1 strip of Aluminum
Ok, now on to how to disassemble it.
Sorry for the wait yall, I have had to cover shifts for people and pile that with school, it takes a lot out of you.
Ok so here is the Disassembly portion, I was surprised to find how close it is to the real steel version it is! Its very cool but enough talk! Now to the pictures!
So first you will need a small screwdriver to insert into the back of the trigger guard for leverage.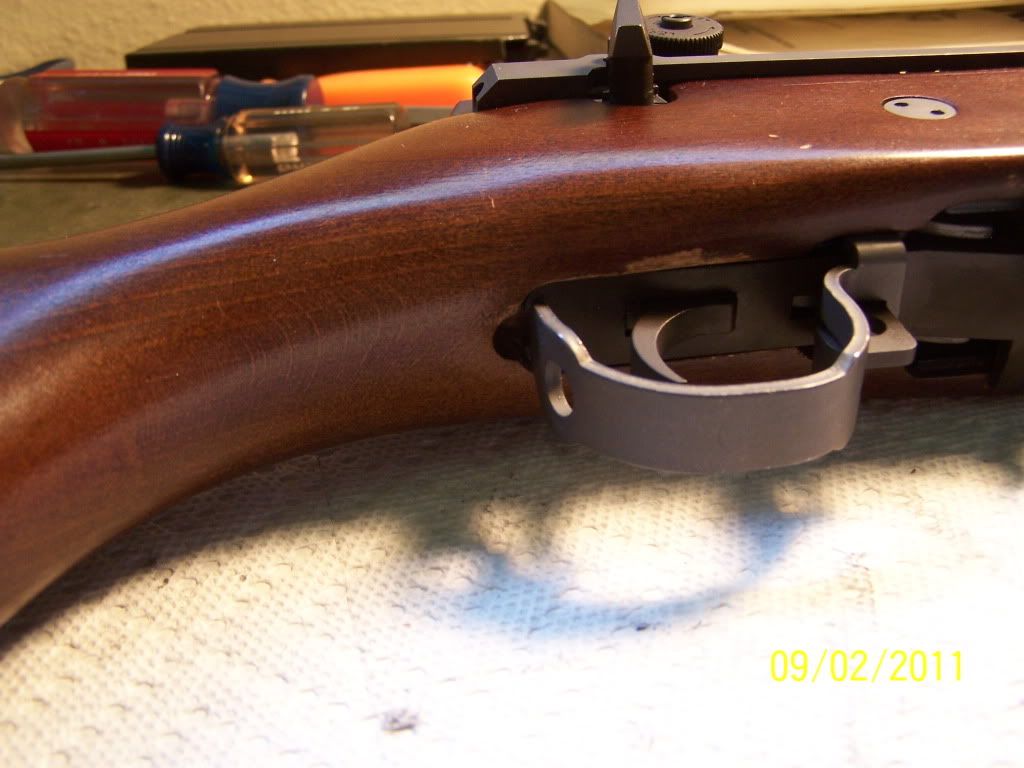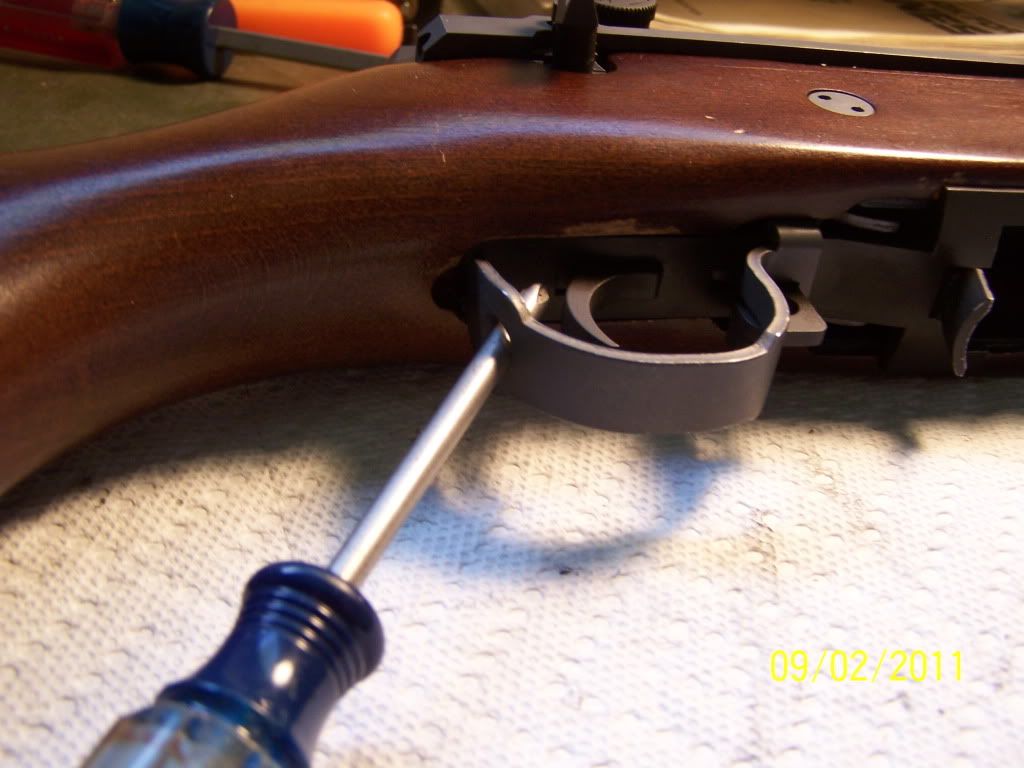 You will then have to basically bend back and rotate the trigger guard twards you like in this picture. then pull straight to you until the entire trigger assembly has come out.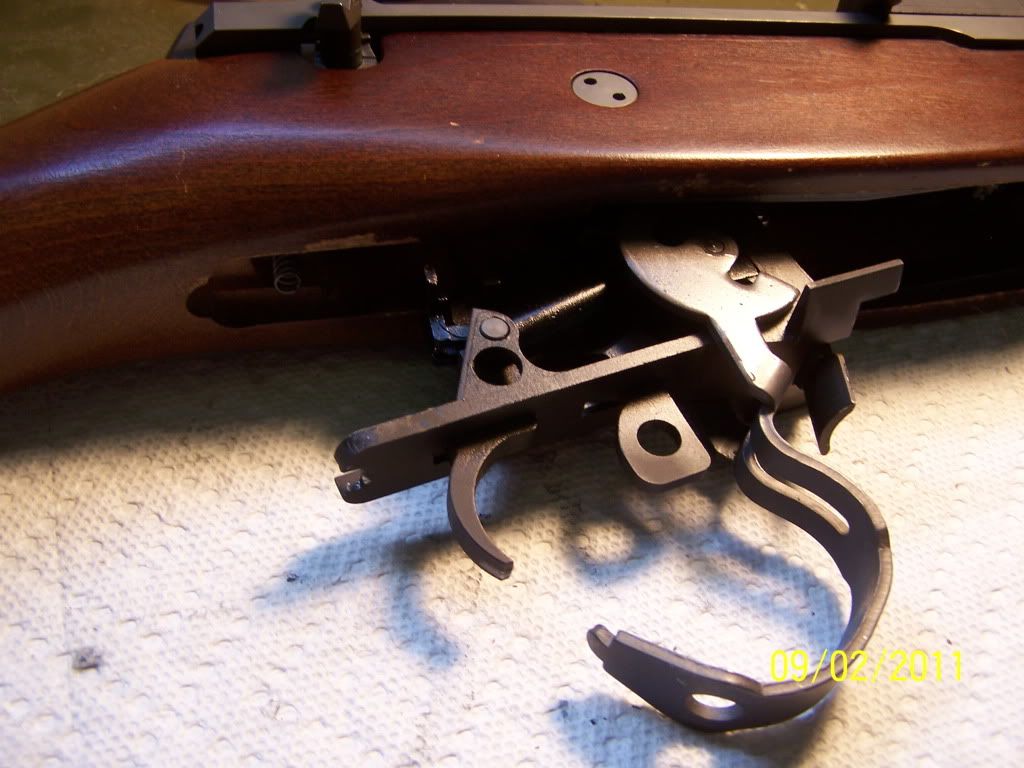 Then, Rotate the upper out of the stock.
Set the stock off to the side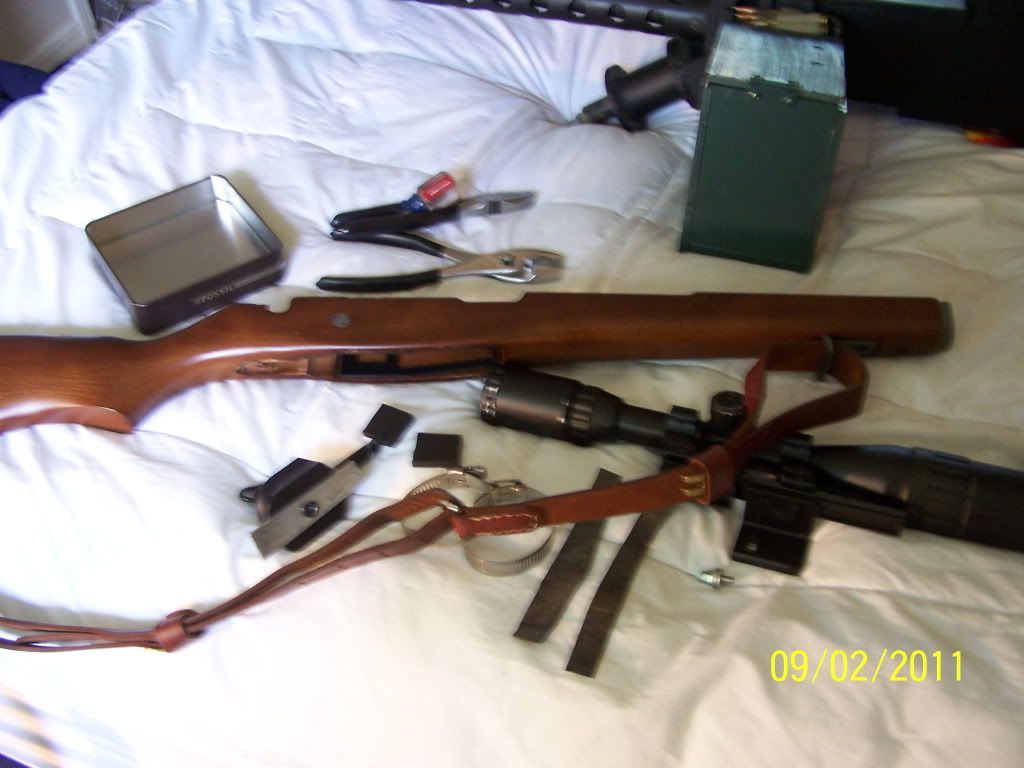 You will end up with this beautiful piece of Steel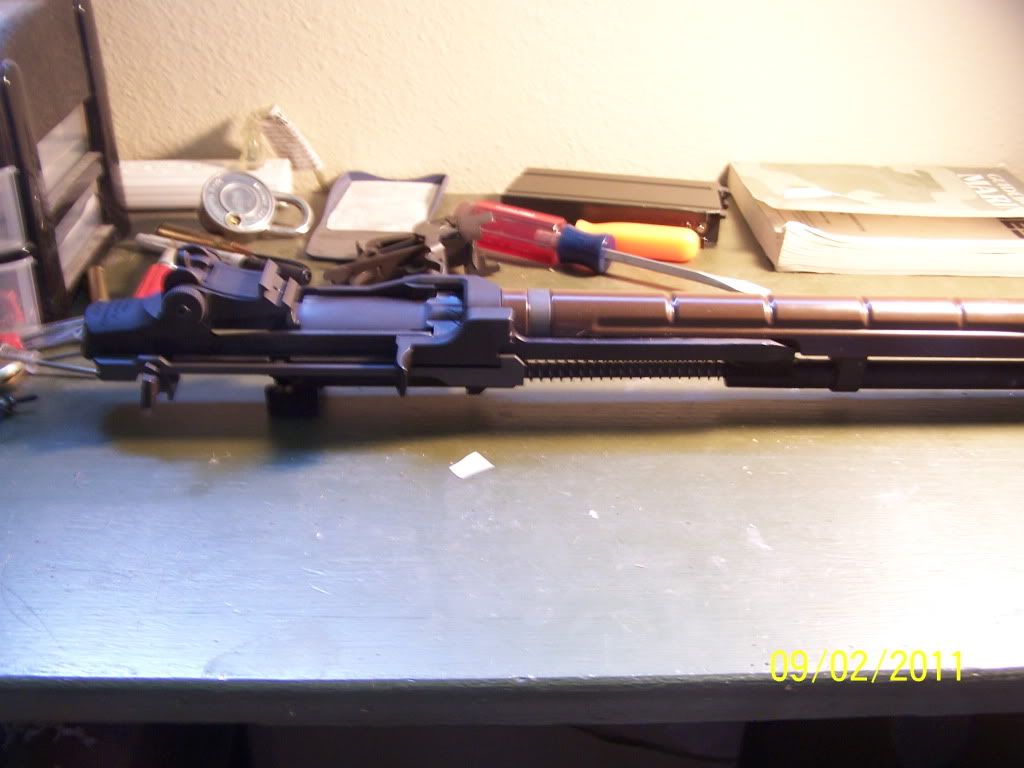 You will then have to turn the Selector switch half way between full and Semi and then Rotate the Tappet down: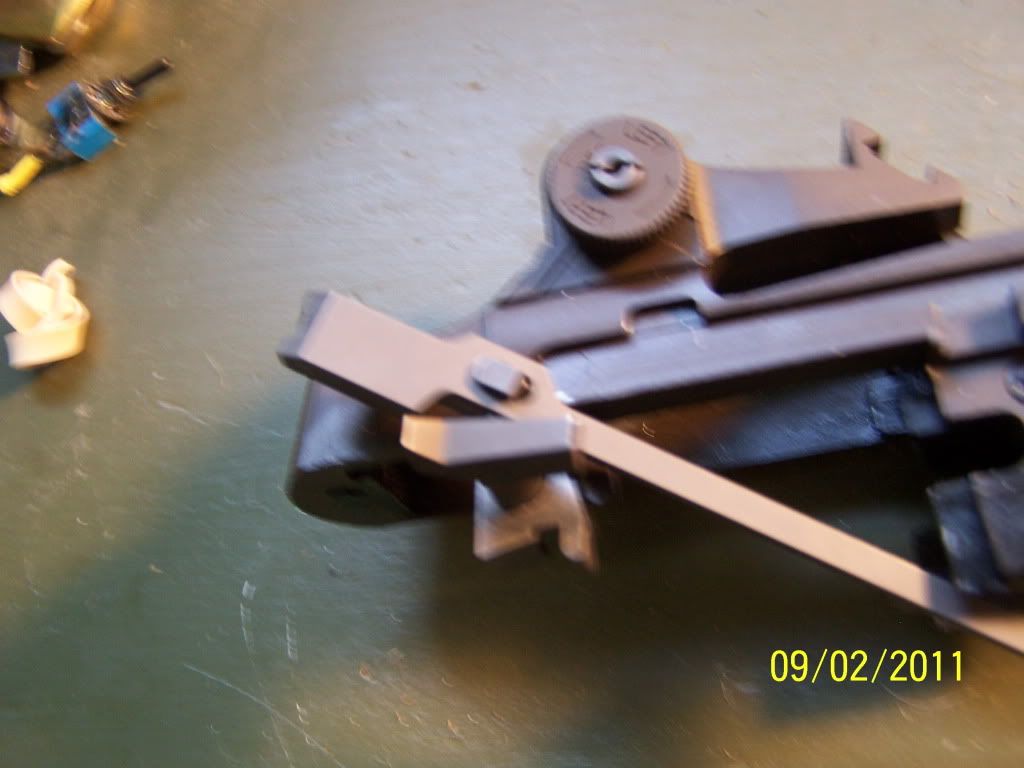 You will then have the Tappet off and set it aside
Now you will need your Philip's head screw driver to get the bolt out.
Now for a picture montage of screws and Pins you will need to take out: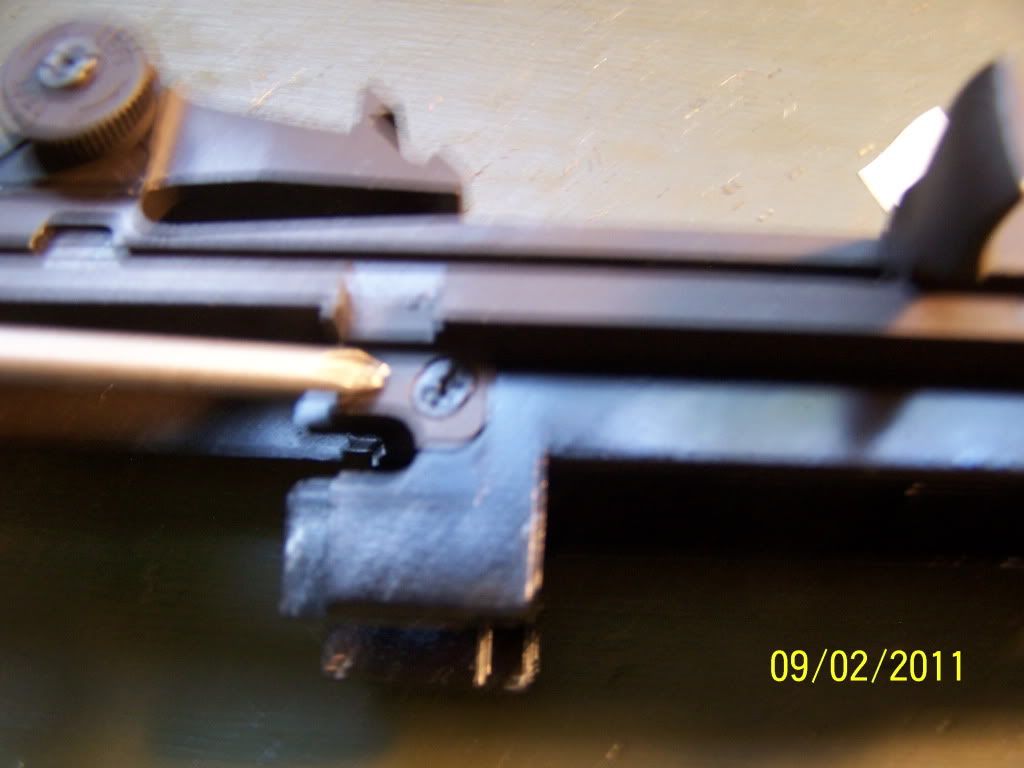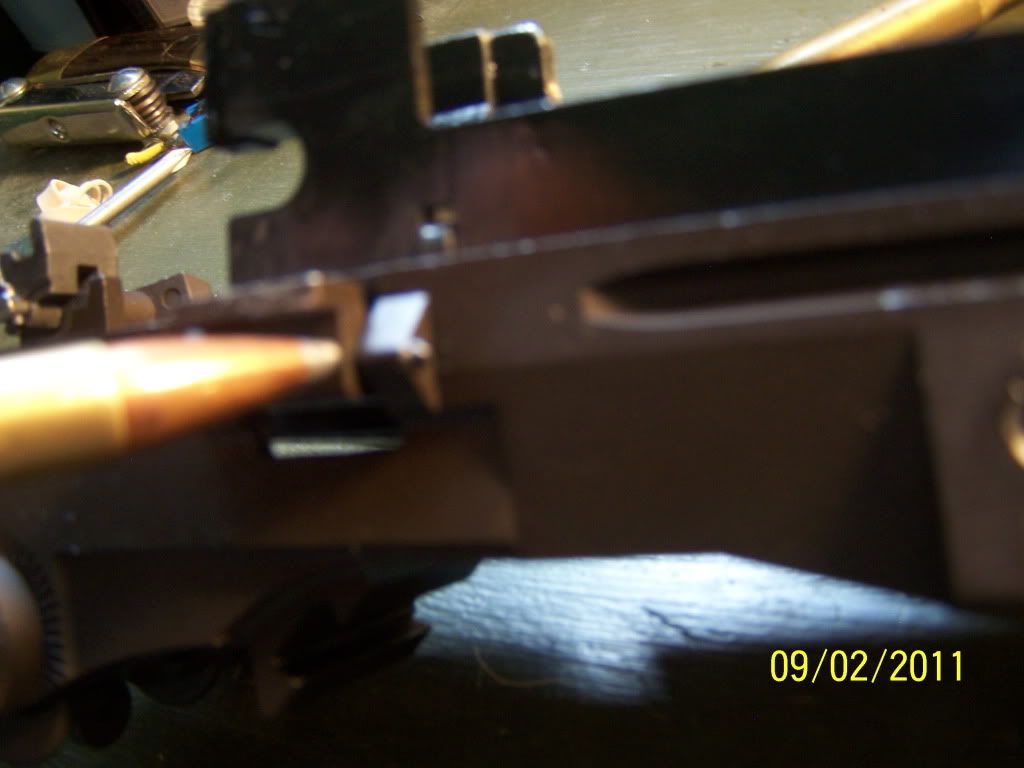 DO NOT lose these parts: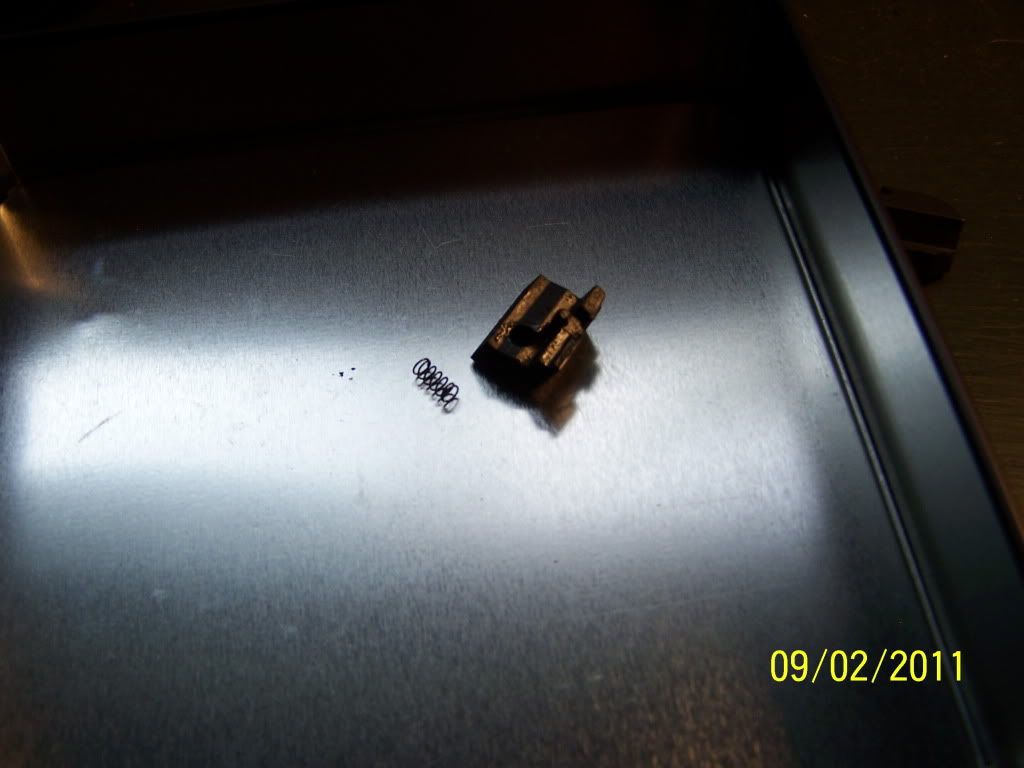 At this point you should be able to remove what I call the lower receiver of the gun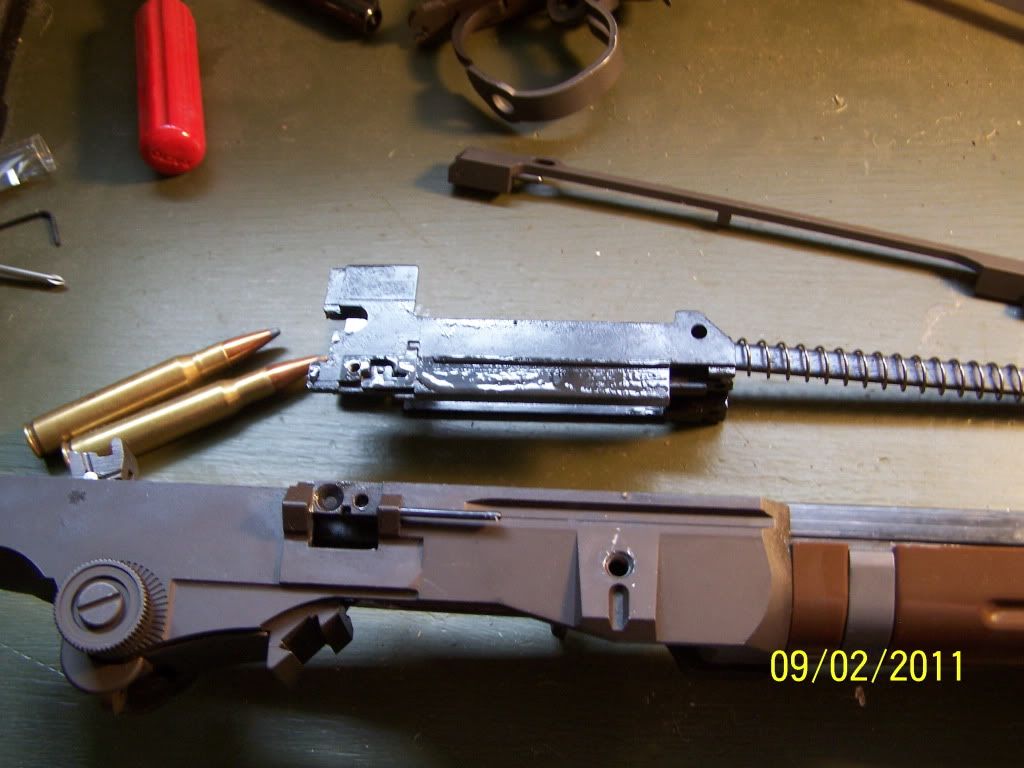 Now you can get to the heavy ass bolt!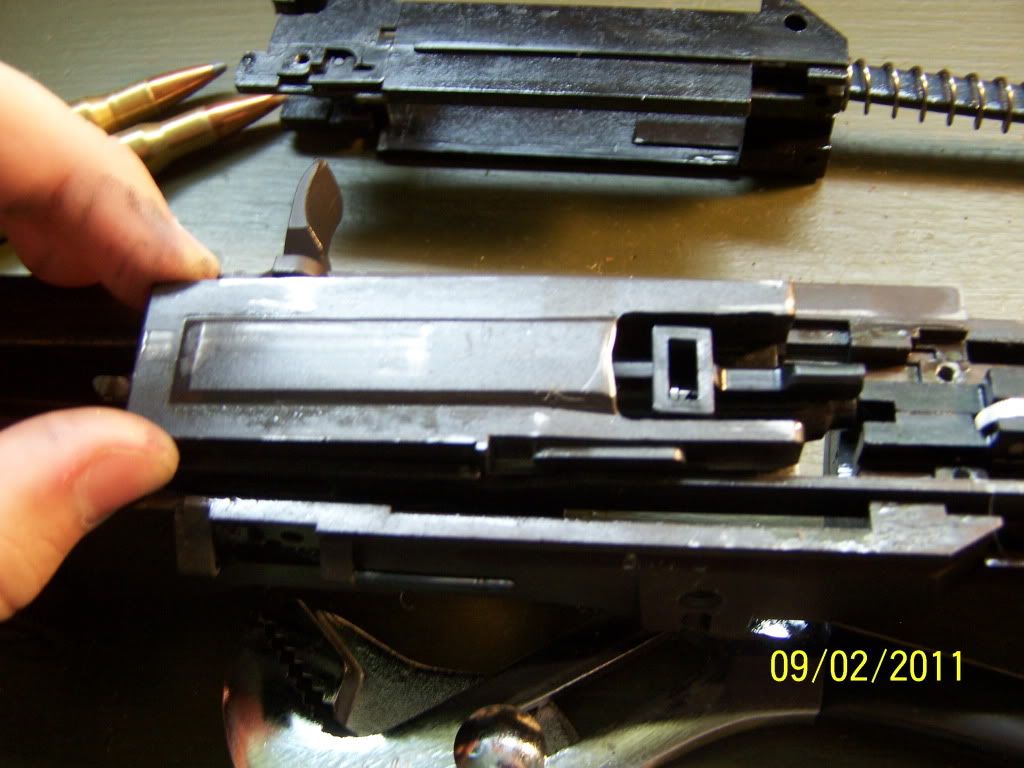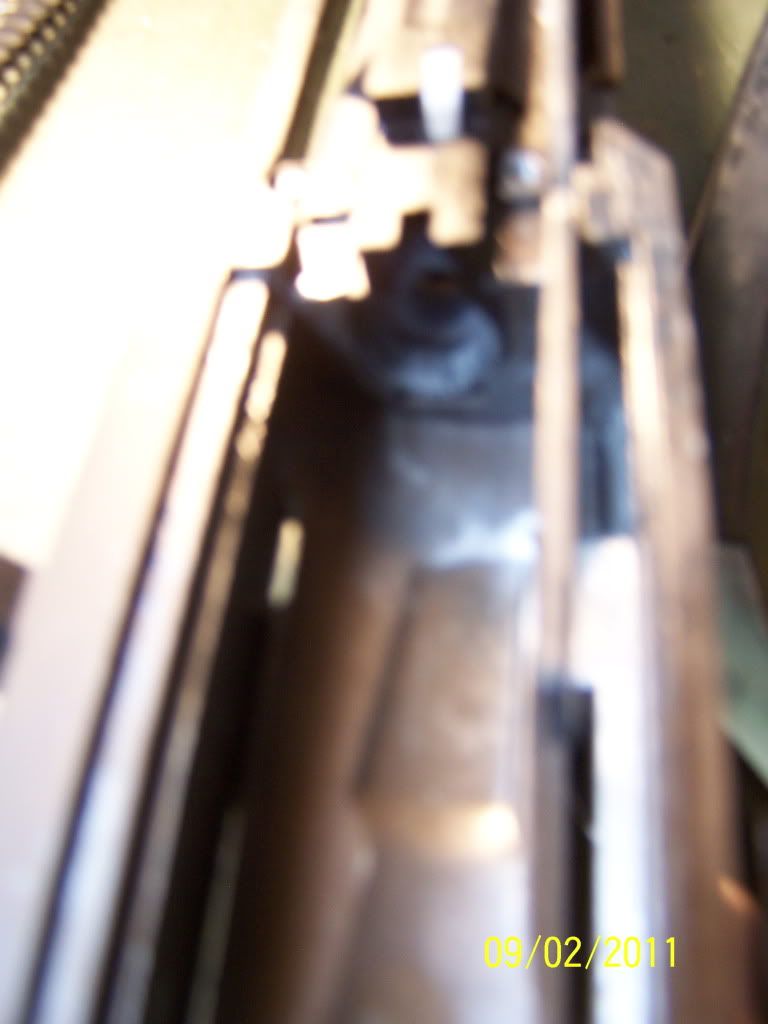 And thats how you take it apart! I really don't want to go any further because I already have the Hop up set and dialed in and everything so I'm not going to mess with it. But one last thing, to take the barrel off its just 2 screws: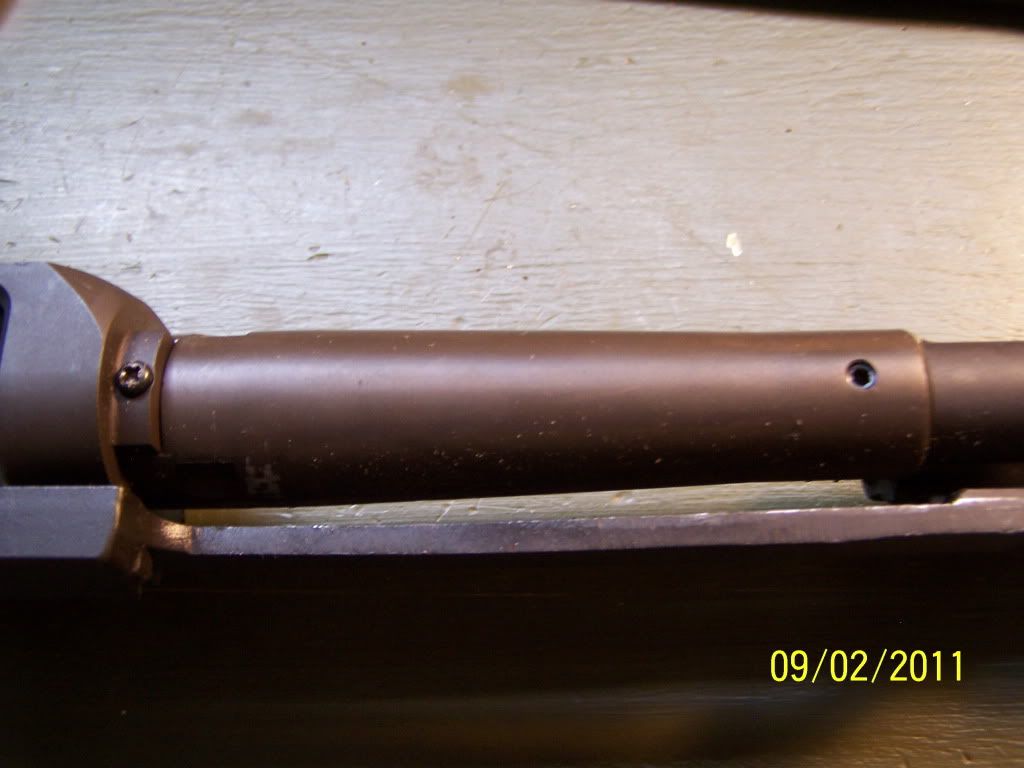 Also, On the real gun I believe this is call either the gas tube or Lug I'm not entirely sure, but it is a screw and you need to constantly check it in case its coming loose: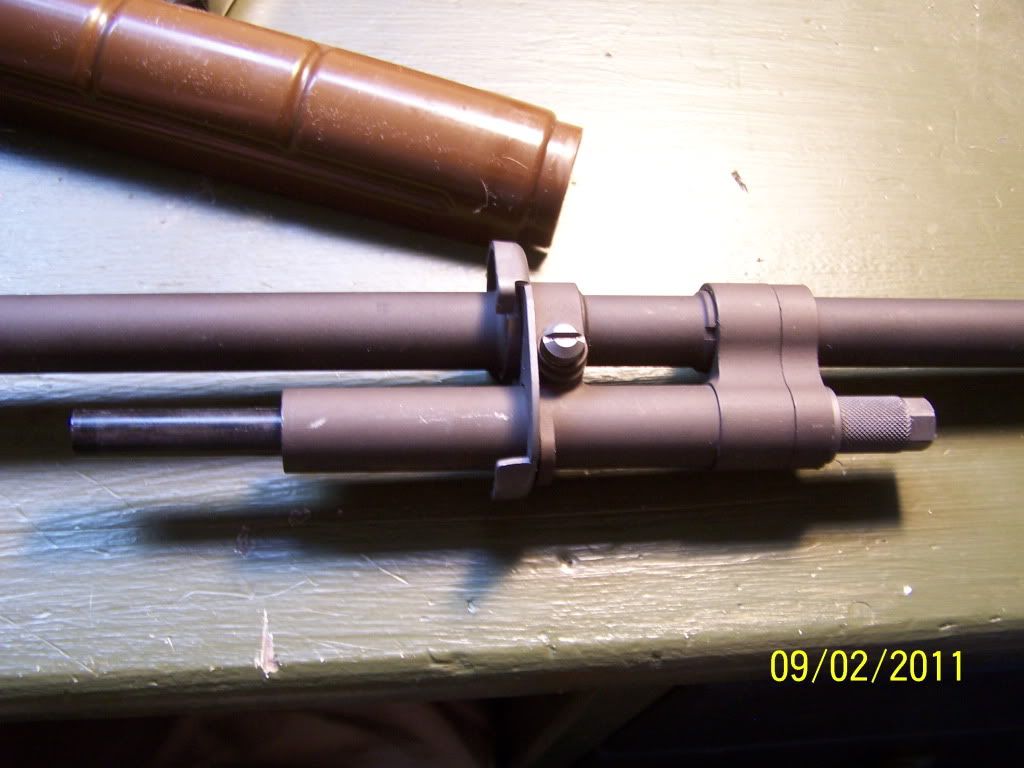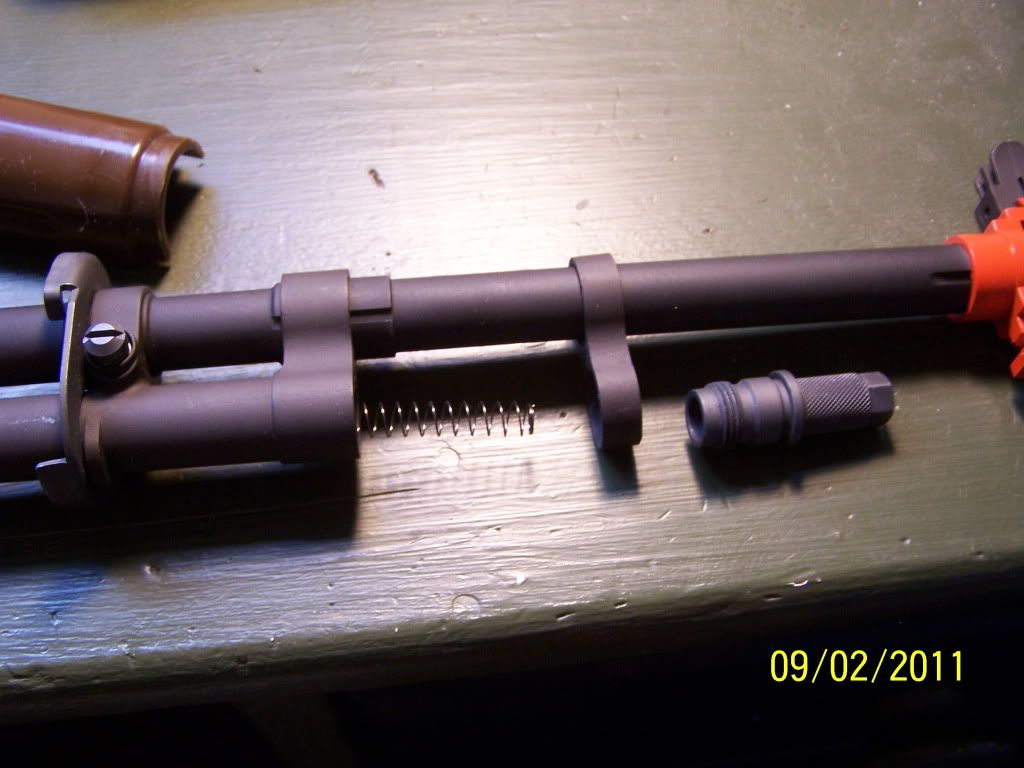 In terms of upkeep you should ALWAYS before and After games go through your whole gun and Clean it until its spotless then lube the hell out of it, ALSO, before and after games go through and Check every screw and tighten them. If you do those 2 things you should be set!
I just want to add one thing, I wear this to every game I go to, and I thank a veteran every chance I get. Yesterday a Air force Munitions engineer came into Papa Murphy's and ordered his pizza I thanked him for his service and got all the guys to chip in to buy his pizza and we gave him the pizza for free. He earned it, Thank a veteran every chance you get.