Hi, and Welcome to 2Echo's Rifle Camoing Guide!
In this guide, I will show you how to camouflage your rifle effectively and retain a low profile!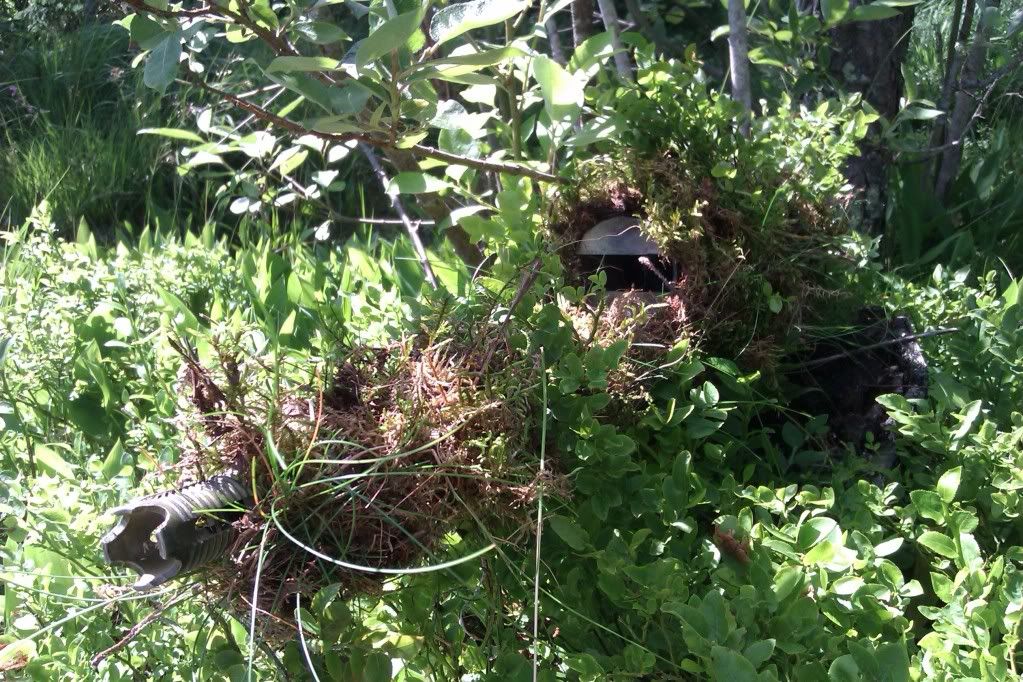 The first thing you want to do is to make some kind of protection against scope glare. This method is what I use, but there are many other variants.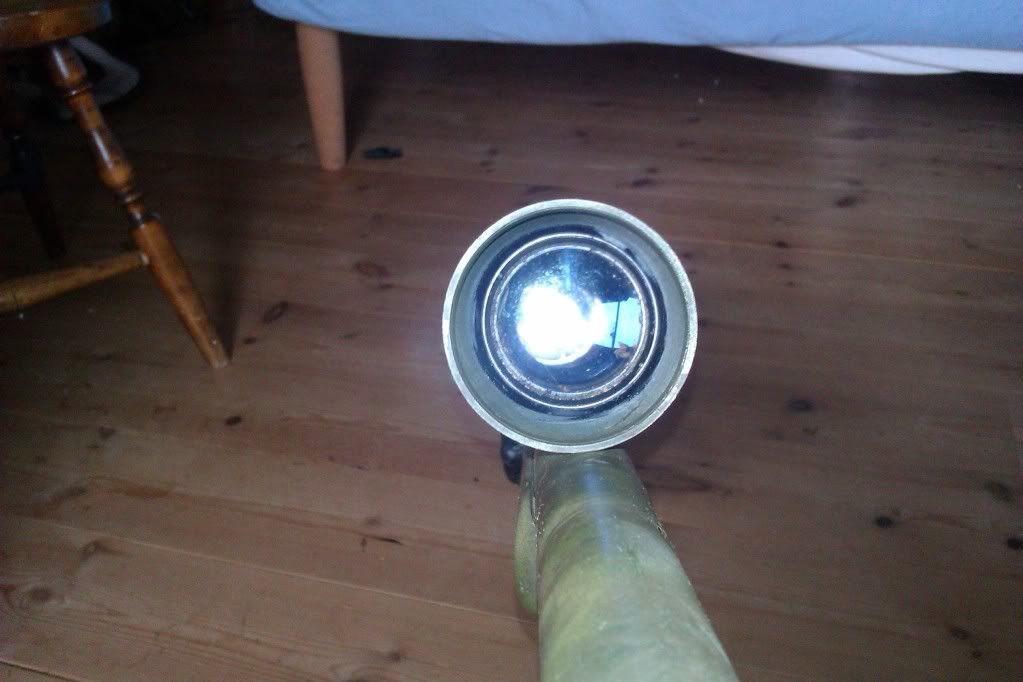 Use green or brown tape (or spray paint some masking tape like I did) and cover the bottom and top of the lens, like this: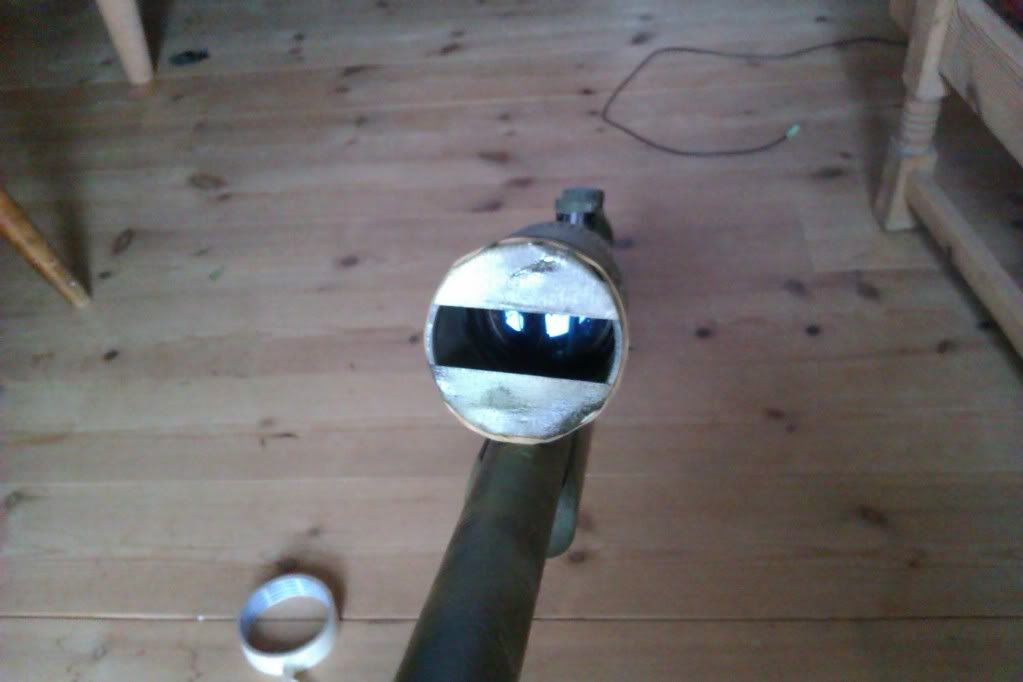 Now this is what we have to work with: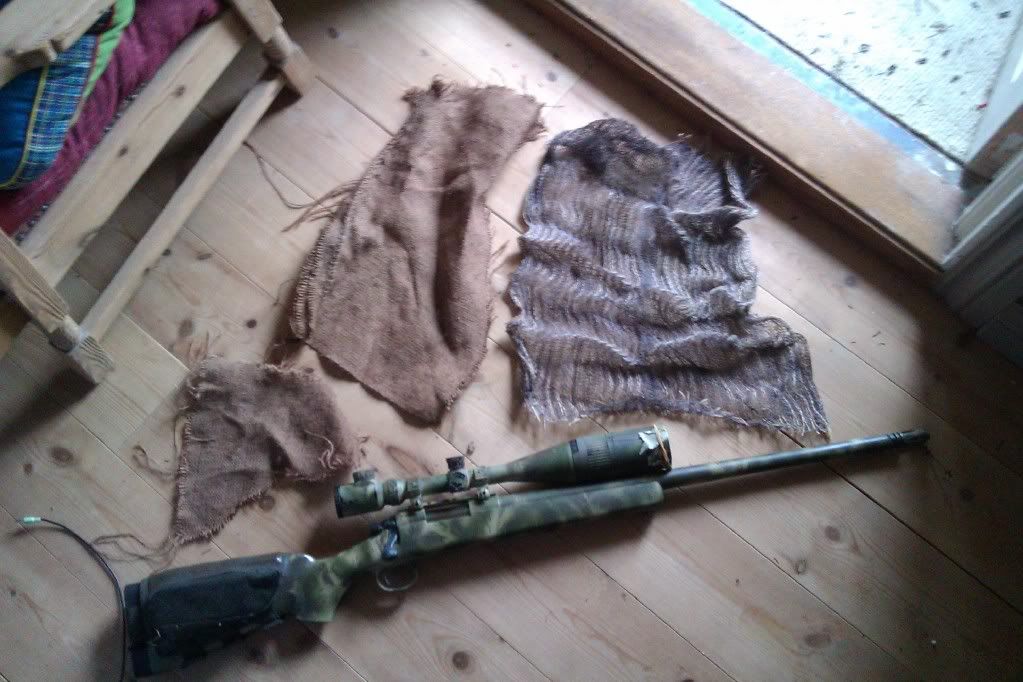 As a base, use some burlap or jute fabric. Brown or green is the best but it will be mostly covered by vegetation, so it doesn't matter that much
Wrap it around the barrel and over/around the scope. Make sure not to cover vital parts like the bolt handle, scope knobs, mag well, etc.
Twist the fabric around the barrel tightly and secure with lots of rubber bands. Don't cover the flashider, as this could eventually get jute in front of the barrel and f*** up your shot: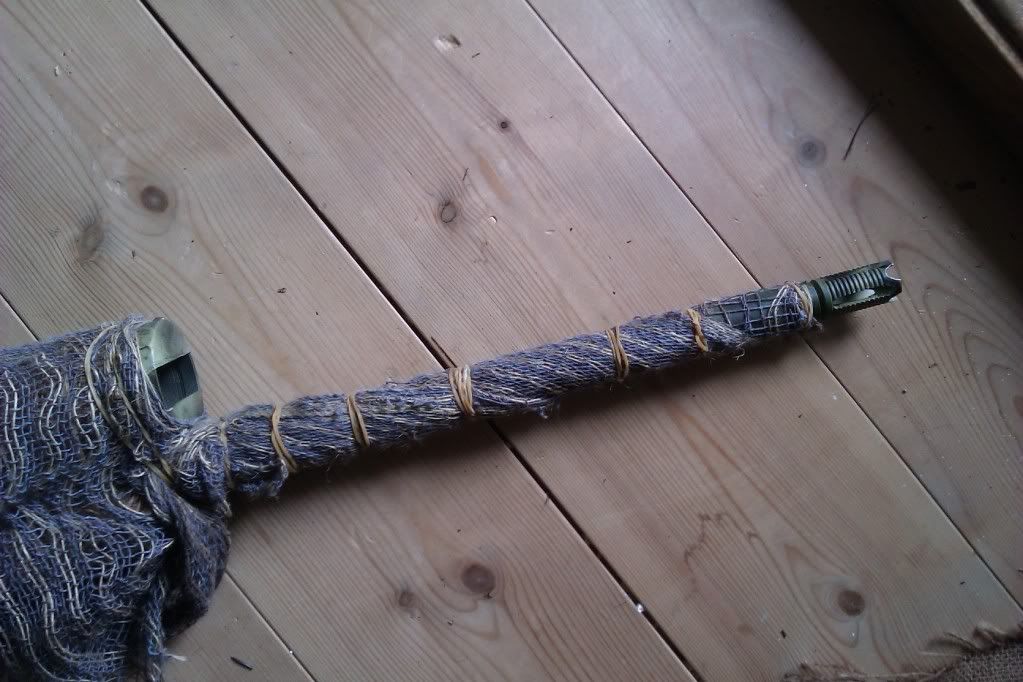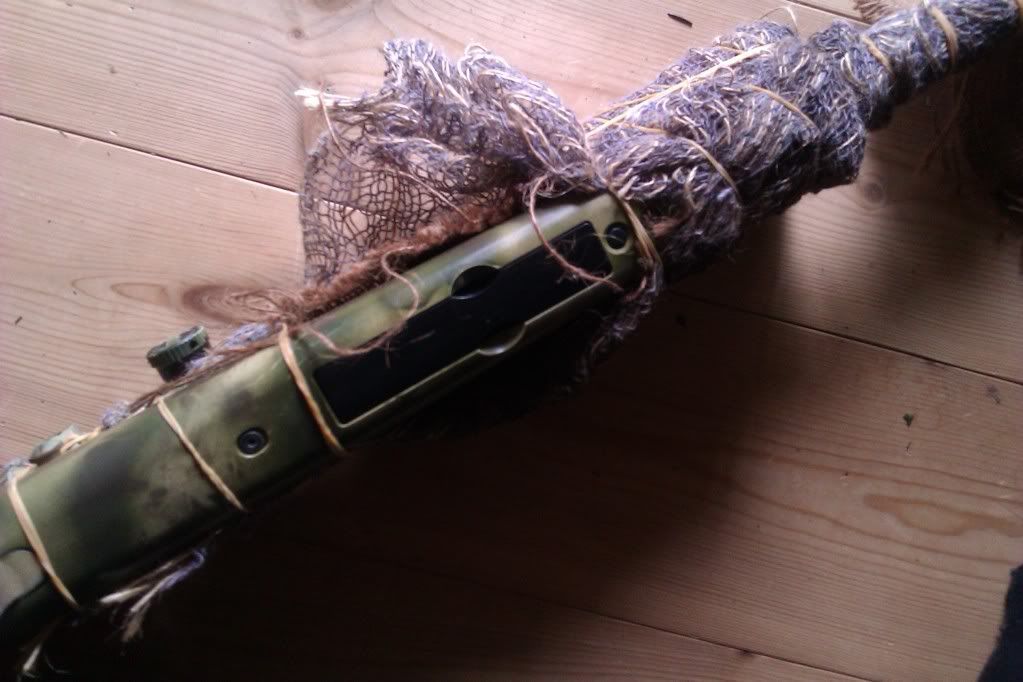 Try not to have too big gaps between the rubber bands as this will make it easier to attach natural vegetation: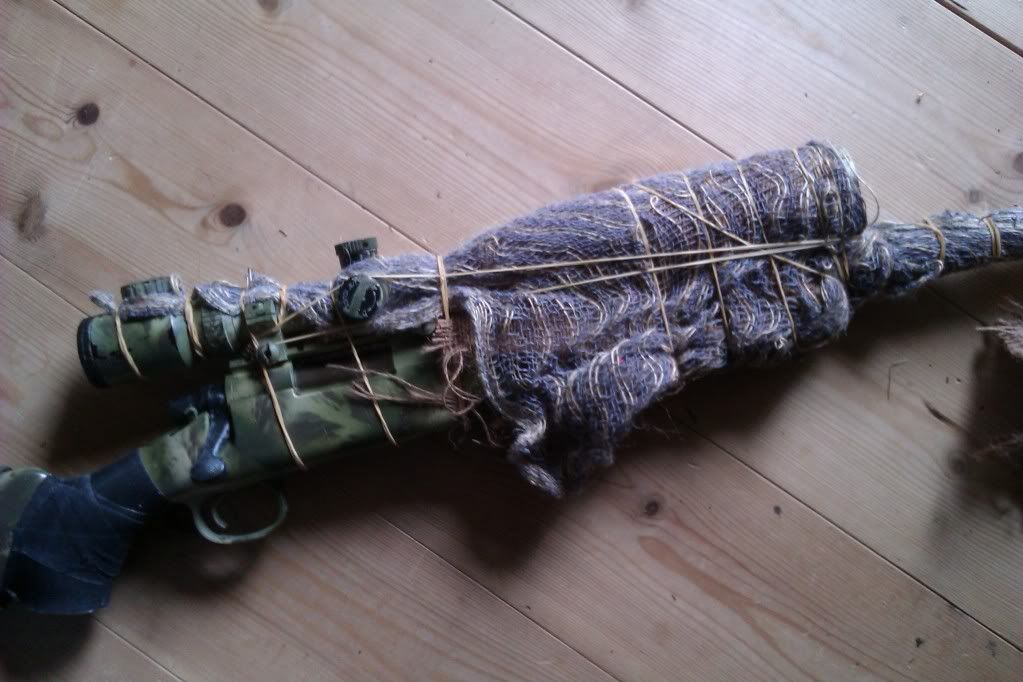 Now we are going to attach some vegetation to the rifle. Use your hands and simply pull whatever is on the ground up. When covering the scope and rifle body, you want to have big chunks as this will make for an even layer and wont fall of too easily: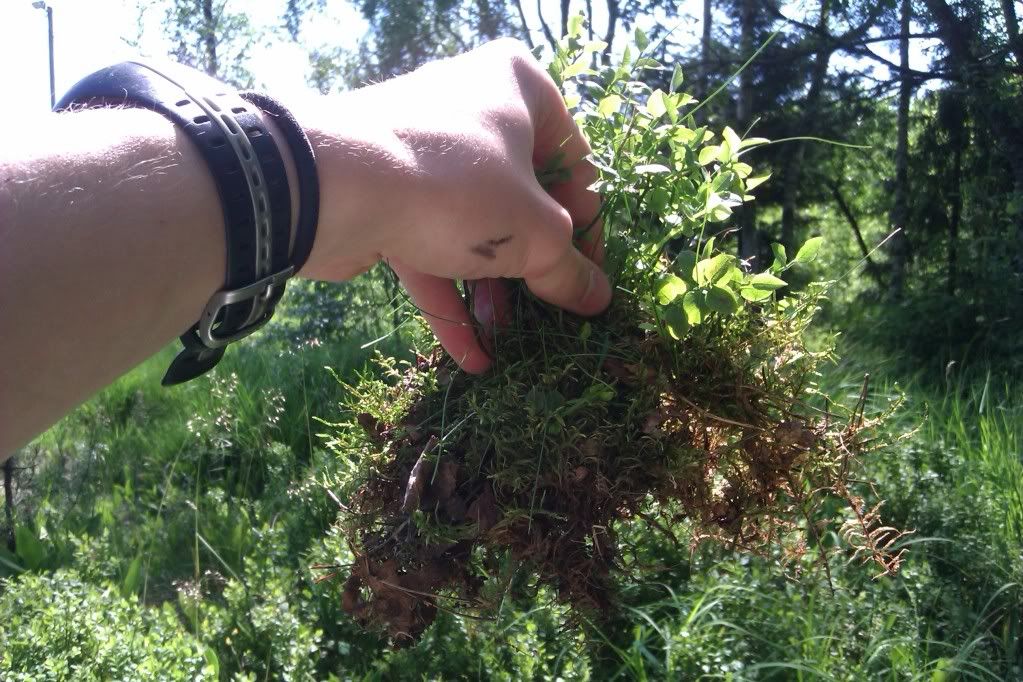 Put the vegetation/moss/etc. under the rubber bands like this: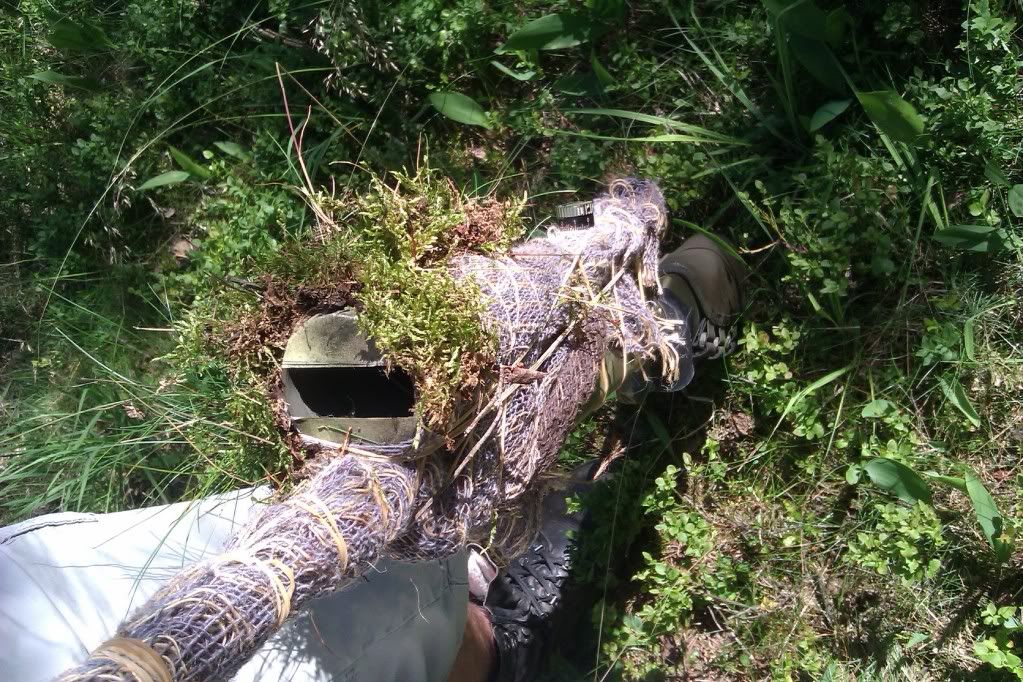 Continue to put stuff under the rubber bands until the entire front of the rifle is covered. Use smaller chunks on the barrel, you still want to see something through your scope you know
Tuck the excess fabric in under the bands and make sure nothing is in the line of sight of your scope.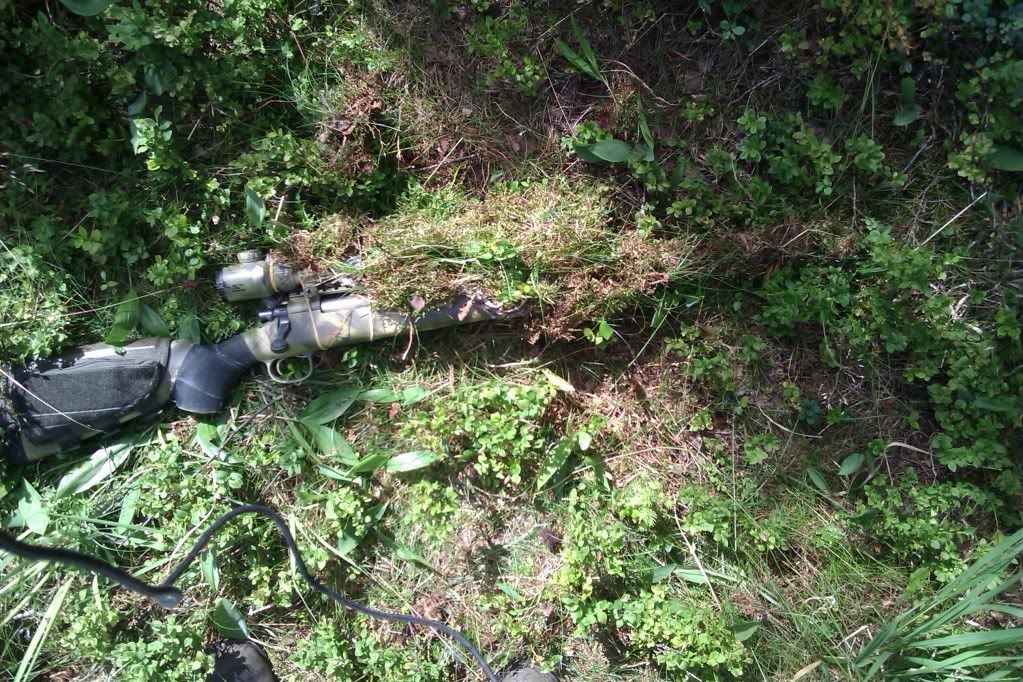 you might want to add some more vegetation on top of you ground layer, depending on what type of environment you are being in: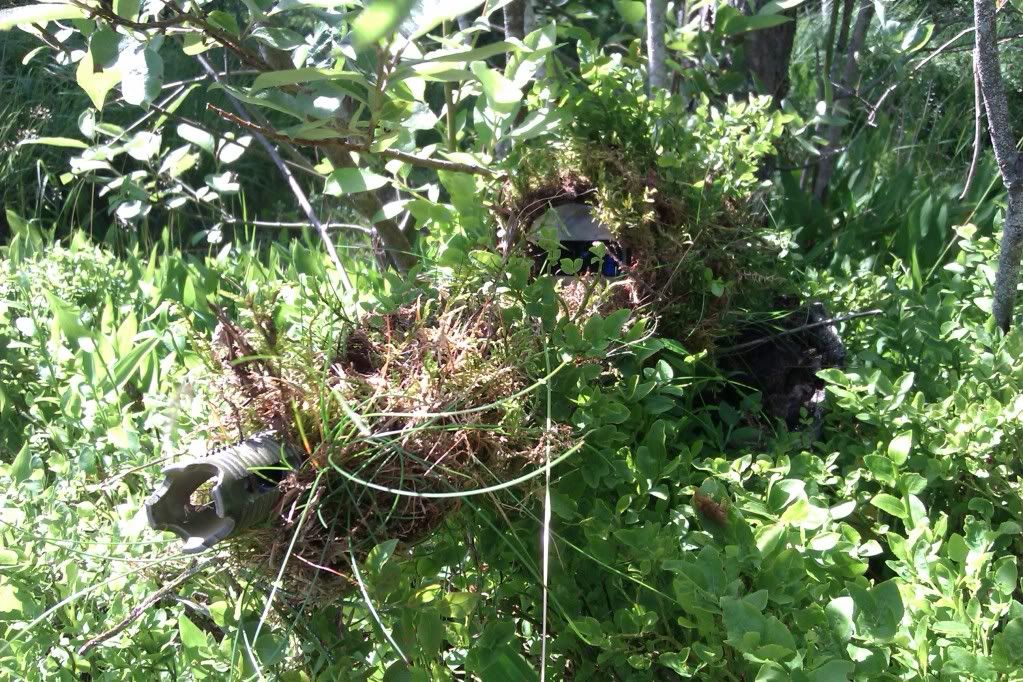 Congratulations, now at least your rifle wont give away your position!