Discussion Starter
·
#1
·
I know some out here are running SASS
( Semi-Auto Sniper Systems ).
Being the NKOTB, thought I'd see if there are any recent pics and users
of SR-25s and M14s. ?
a quick pic of my SR-25: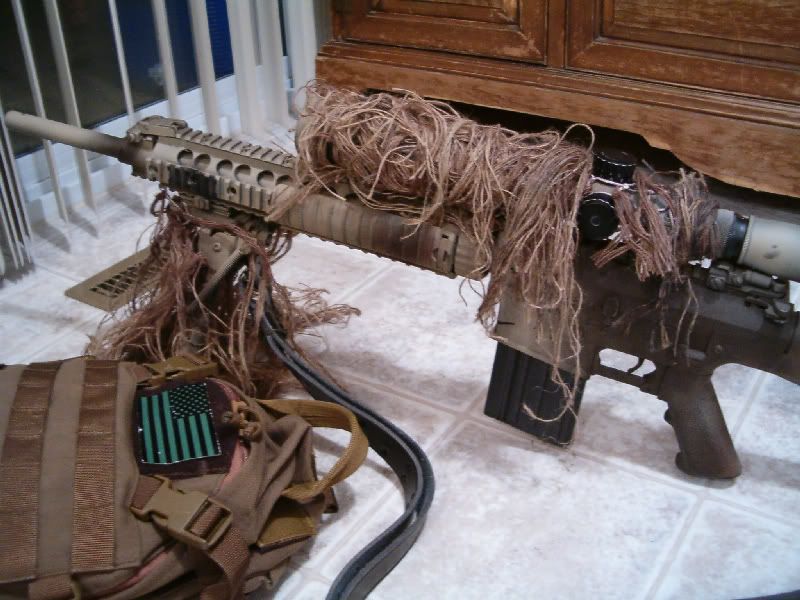 She's a / the G&P ver.
bought off UNc. Used @ IRENE-5
avg fps: 409 ( w/systema M120) considering an M130 ?? ))
stock G&P Sector gear, Systema Steel Bevel & Spur Gears
G&P upgraded ( Red ) piston ( replaced O-ring for better seal in the
cylinder )
TB
Systema Hop-up unit
Systema HT Magnum motor
& I replaced the selector switch, so she will ONLY shoot SEMI.
I do use the Supressor, it does make a difference in reducing the
muzzle "crack".
G&P M3 glass ( w/ an extender & ARD )
she can hit a Chest area @ about 200ft
( w/ decent BB flight, using excel bio-25 )
So, now I just need to get me a chrono, so once I upgrade her to the M130, I'll know where shes at.