That looks pretty good, I had a Magpul MOE (Clone) stock too but I'm not a fan of (No offense) "***-pul" stuff.

(Except their rail covers and actual mag-puls :hehe: )
You can always go with the less common stuff they make. I have 8 different magpul items(or knockoff magpul items) on this gun, can you find em all?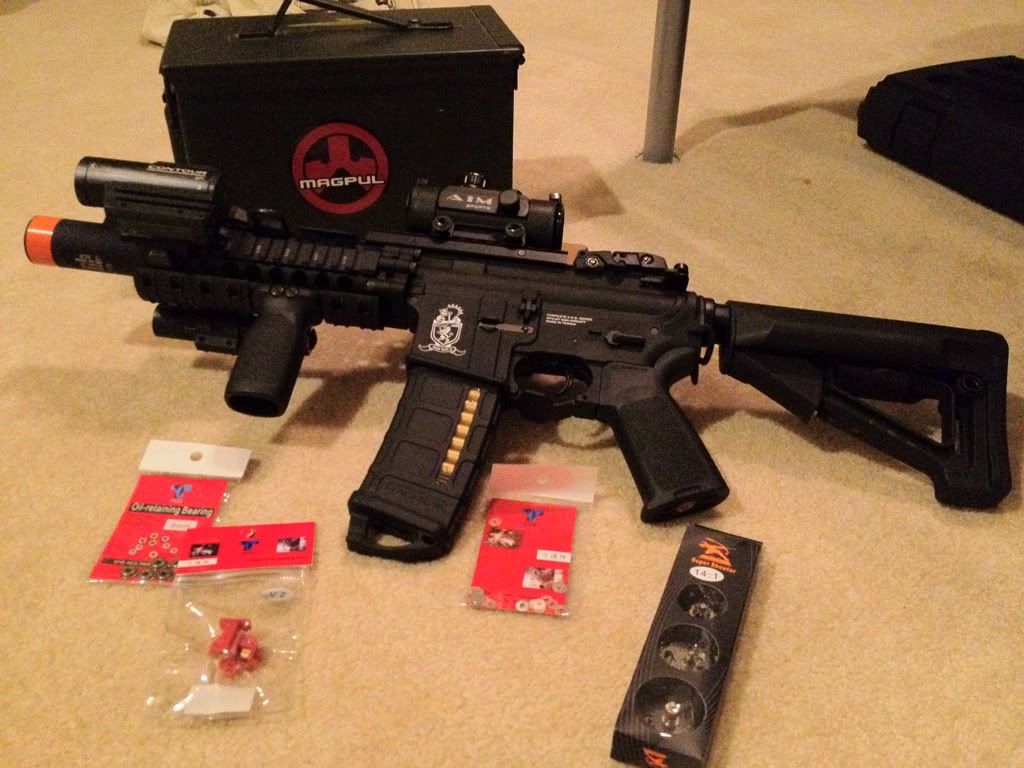 Not so noticeable when you get it all in black and don't use the overplayed stuff.
Sent from my iPhone using Tapatalk