Discussion Starter
·
#1
·
Hey there guys,
As I was roaming the forum, I found that there was no guide to painting a gun a snakeskin camo pattern.
So here is the tutorial for how I painted my UTG L96.
Materials needed:
-Gun stock
-1" painter's tape
-plastic primer spray paint
-flat color spray paint of your choice
-flat clear protective coat spray paint
-mask (optional depending on location, outside vs. inside)
-scissors
-cardboard box for a back drop
-hand held painter tray
-sandpaper
Sorry for the poor picture quality, but I was inside and I had to take the pictures with no flash.
Here is my gun with the basic black stock paint job.
I then took out the barrel and trigger box and it looks like this.
After that I sanded it all down so that the primer would be able to stick a little better. Then I taped off the important parts that could not be painted on and have the gun go back together. I also taped a few other parts that I wanted to remain black, that was just a preference of mine.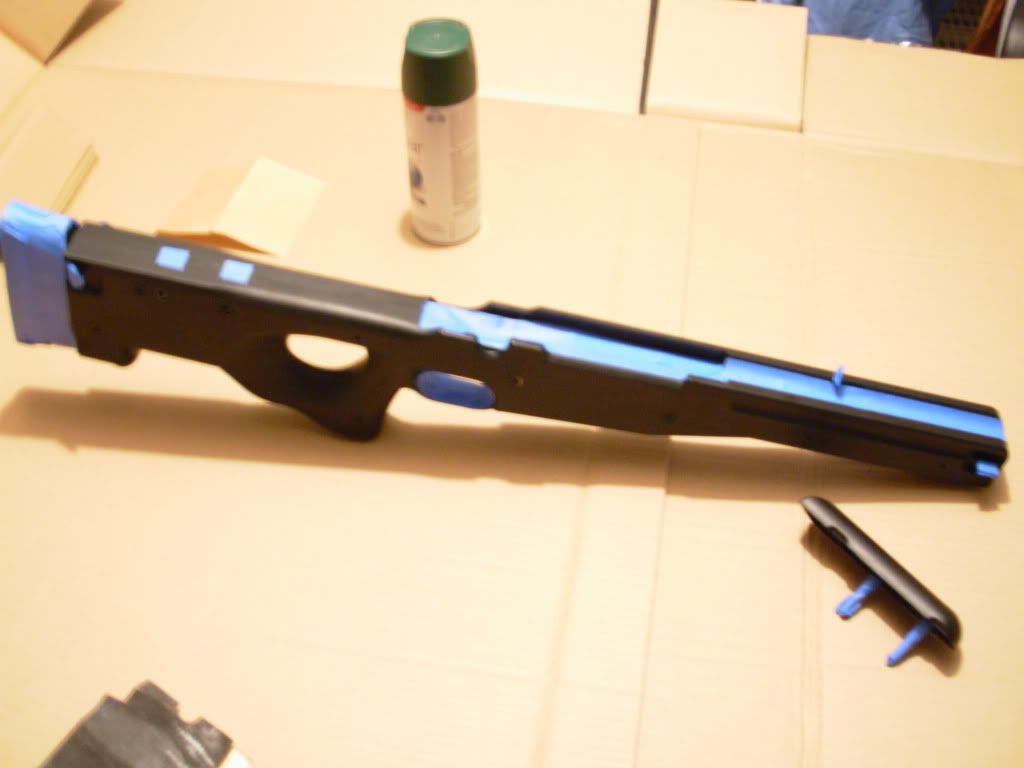 Next was the base coat. I used a darker forest green for the base coat for small tiger stripes that you will see later on. Let this layer dry for at least 24 hours.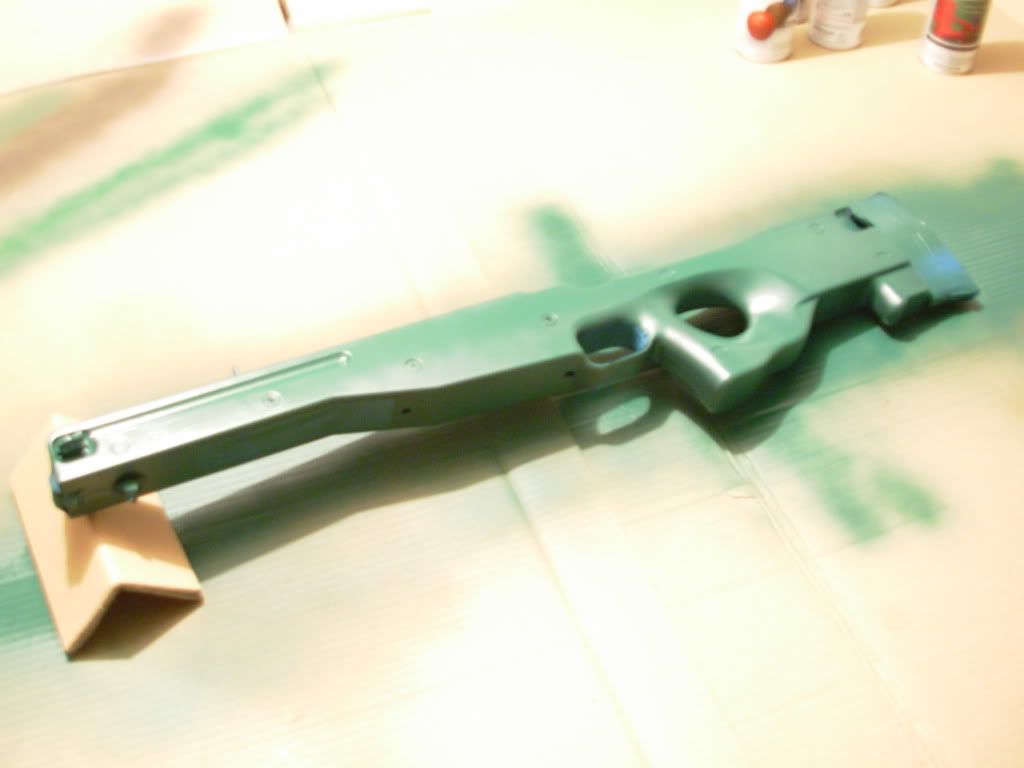 I then applied small tiger stripes that I cut from the 1" painters tape and applied them on top of the dark forest green layer. This will add a really cool effect in the end.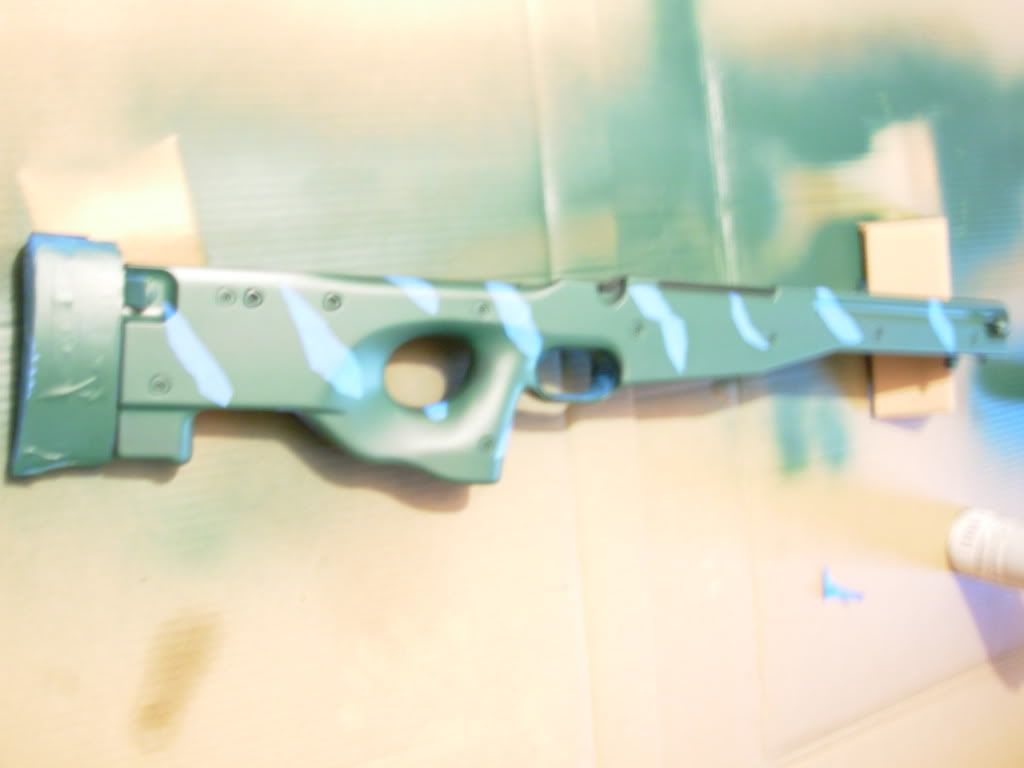 Following the tiger stripes was a tan second base coat. I do not have a picture of this because I forgot to take one, but just imagine the whole gun as being tan.
On top of the tan base I used the painter tray to make the snakeskin pattern with an OD green and dark brown paint. I also went along and made solid color areas to break up the pattern of the gun and make the shape even less distinguishable.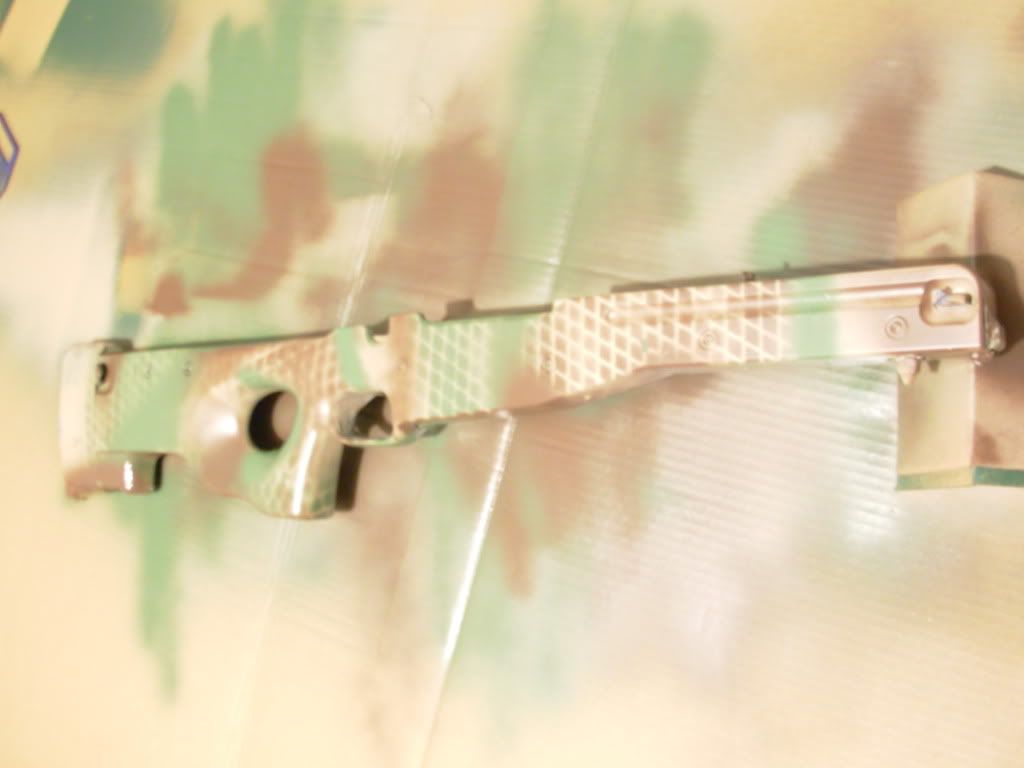 After letting that dry for one hour I removed the tiger stripes from the gun. After which, I sprayed over it with a very soft layer of black and dark brown to make it a little darker. I held the can about 1.5' away from the gun so as not to cause any extreme darkening.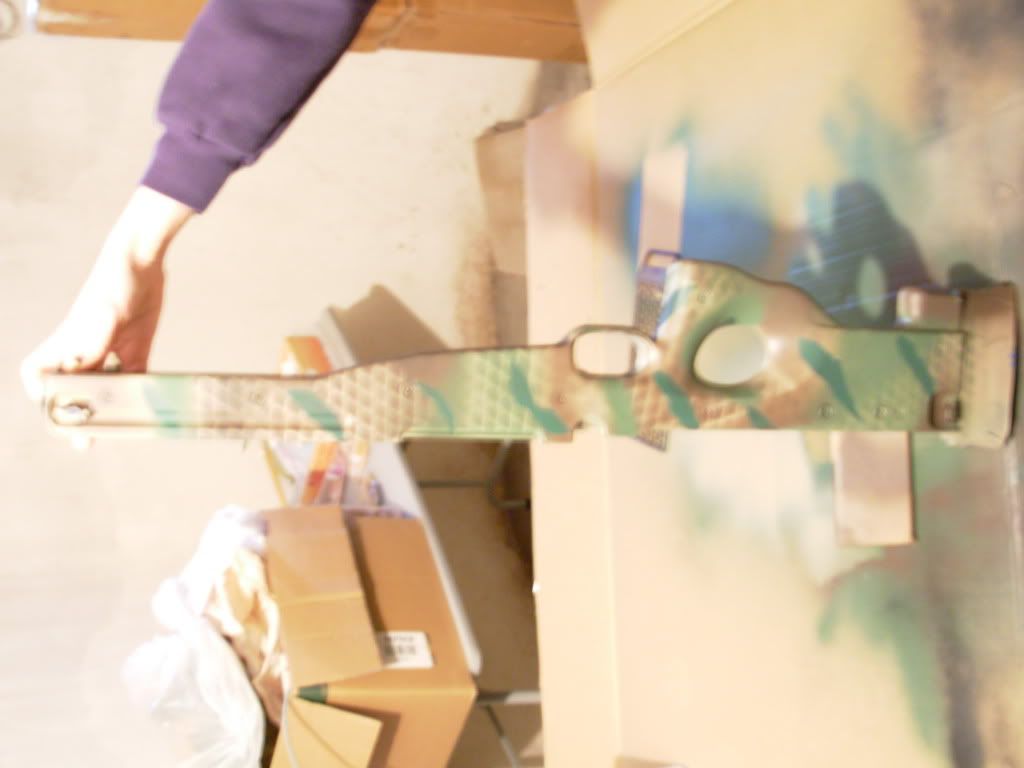 I let the gun sit and cure in that state for 24 hours and then I applied two protective coatings on top. After letting that sit for another 24 hours, I reassembled the gun and let me say, it looks INCREDIBLE!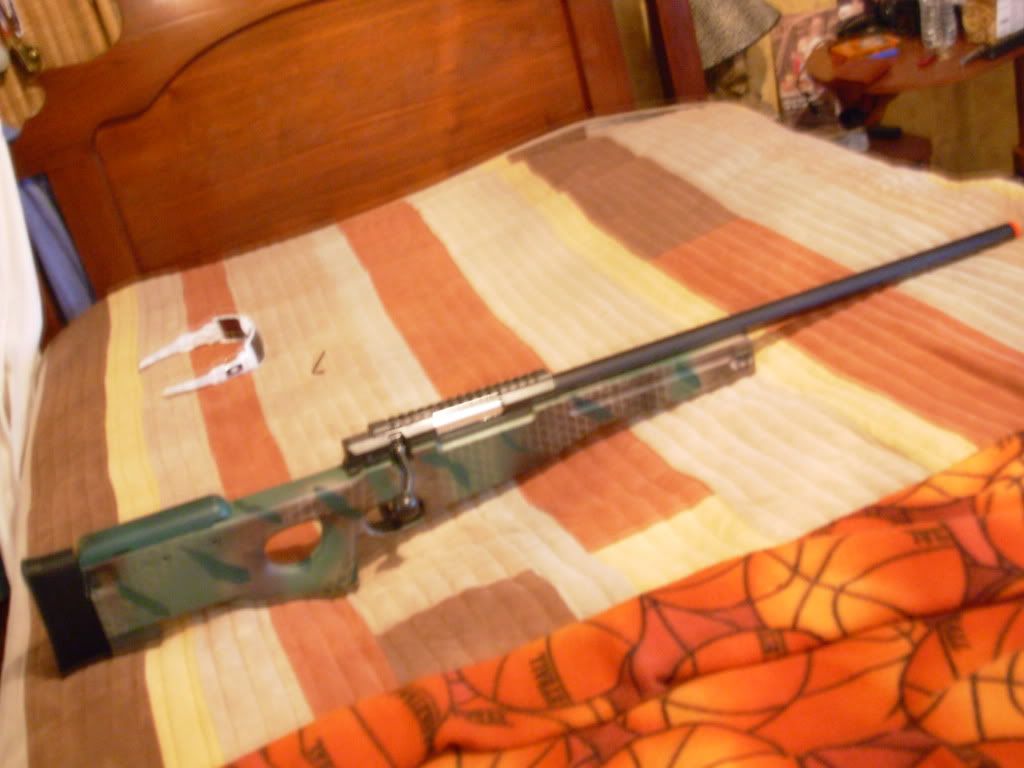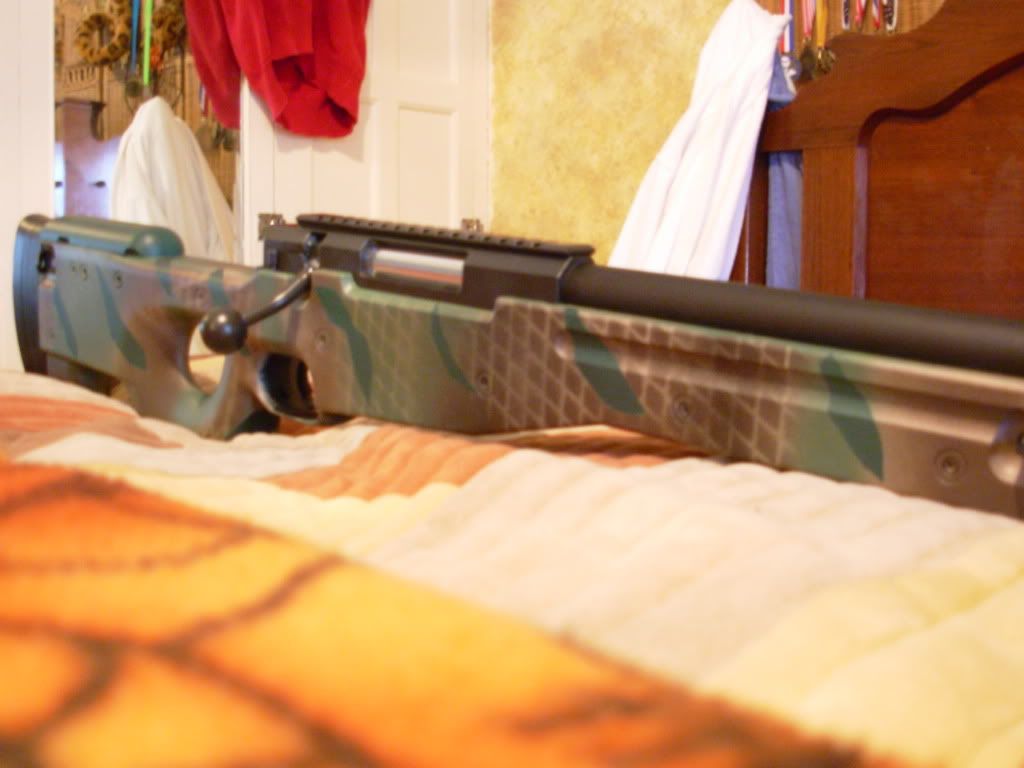 I hope this step by step tutorial helps anyone looking to give their gun a very cool look while still acting as a form of camouflage. Please respond with any questions or comments you may have.
Oconqua
**UPDATE**
Here is a picture of the gun with the scope attached. I had to reorder the rings because I accidentally ordered the wrong size the first time, so here it is fully complete!