Discussion Starter
·
#1
·
September 15
I had a thread alittle while back on my sniper loadout, but I have made some new changes and alot of new pictures. Comments are welcome.
First off, my bolt action rifle:
Upgrades:
-zero trigger (on the way!)
-prommy 6.03 barrel (499mm)
- pdi hop up chamber
- guarder soft bucking, prommy bucking, g&g bucking
-Laylax piston and accuracy cup
-laylax spring guide
-laylax cylinder head
-laylax sp130 spring (on the way)
-Leapers 3x9x40 scope
medium profile rings (debating whether to go with a set of high profile rings)
-Rubber bands
-Custom rifle wrap
-Tactical bipod (on the way!)
-guarder bolt handle
-Custom barrel spacers x2
-2 stock spacers
O, and she eats madbulls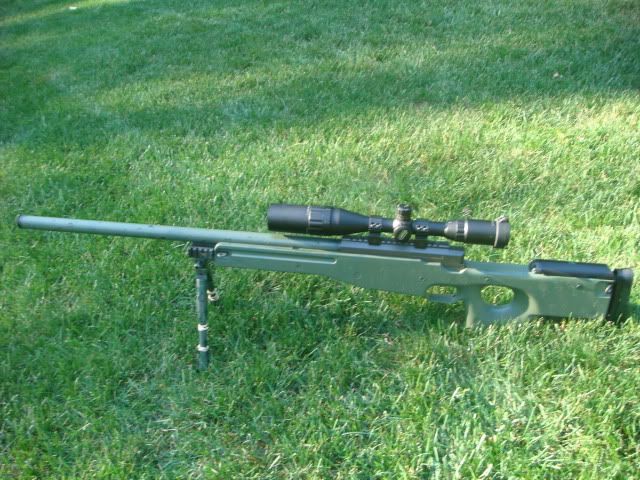 Bolty with my rifle wrap and veg: Its hidden :-*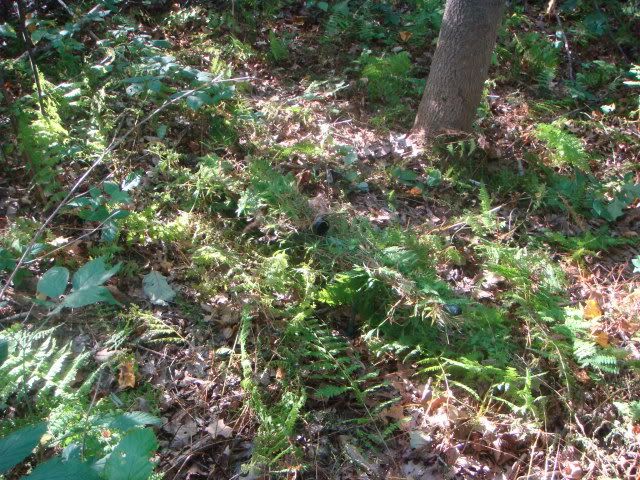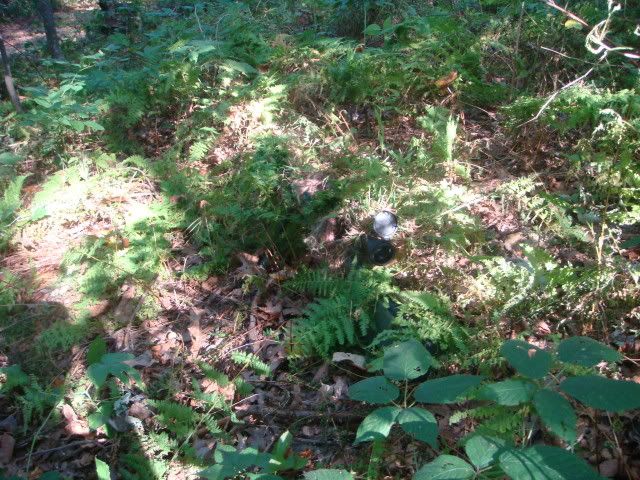 Now for the ghillie and me (all pics taken are staged)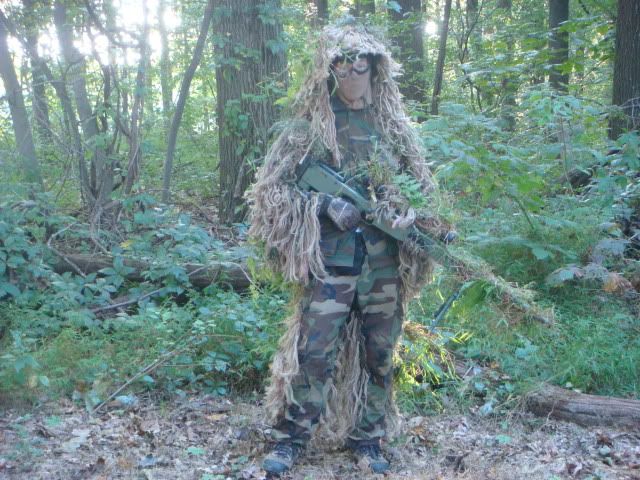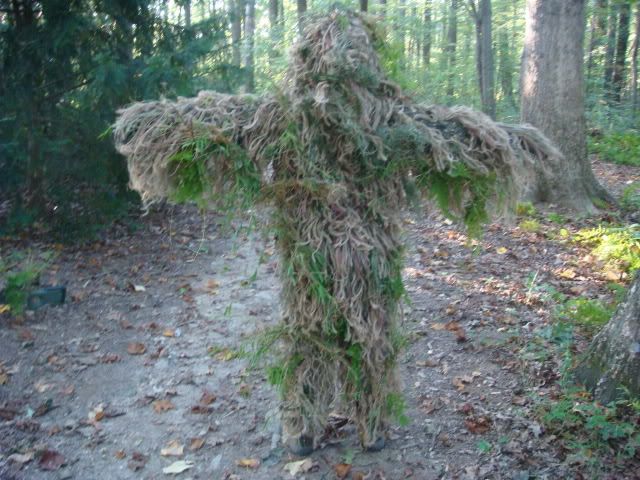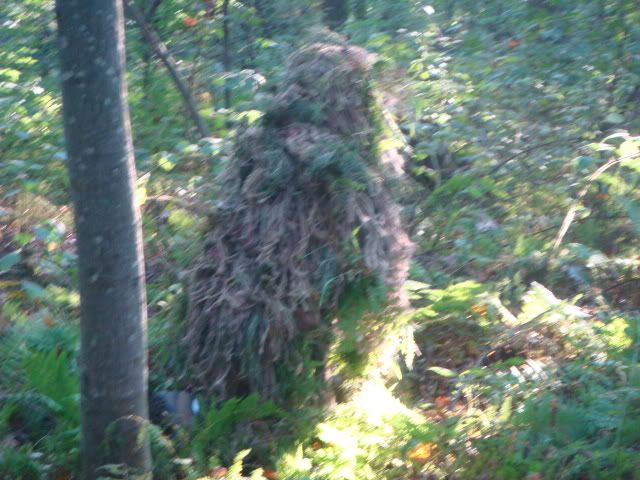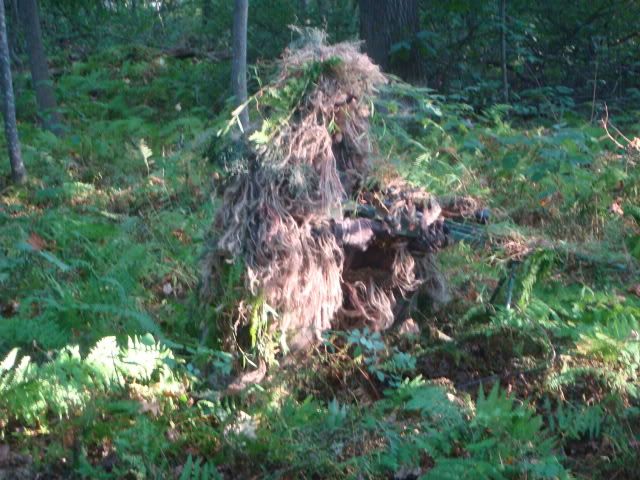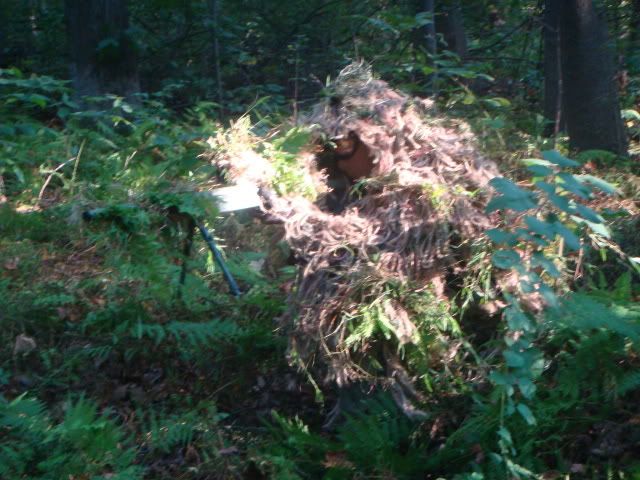 Those are the pics
Not a whole lot of veg on the ghillie but I did not have time for a full vegging :
Plans for future:
1. Install my zero trigger
2. Install sp130 laylax spring
Improvements I need to make:
1. Ditch the balaclava and put on some face paint (have it, just did not feel like putting it on now)
2. New paint job for winter
3. Guarder flash hider and polar star adapter
4. New bipod
Thanks
September 17
All pics are staged
Got the new bipod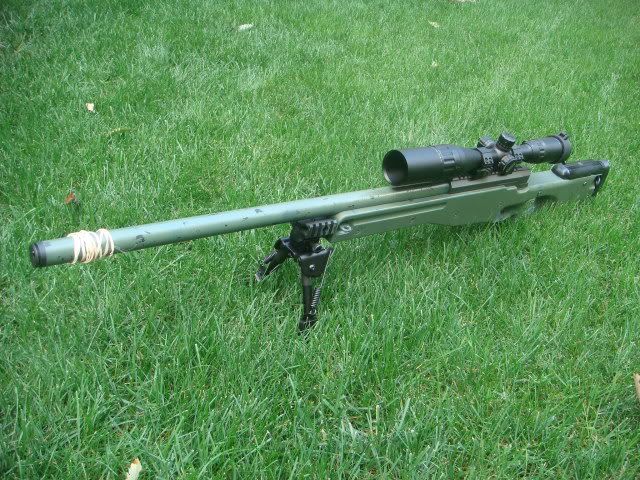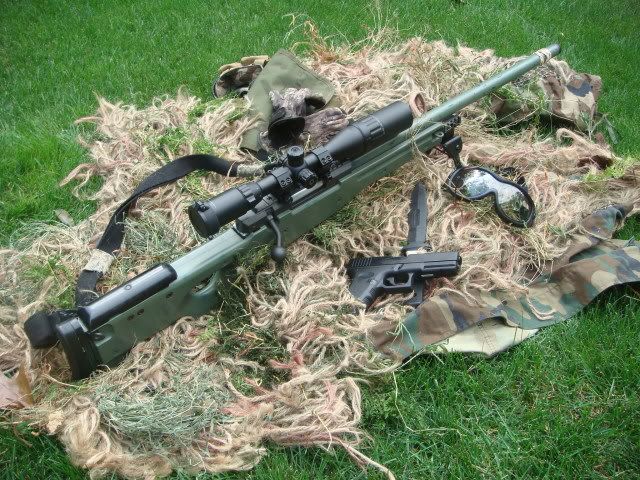 Facepaint and ghillie shots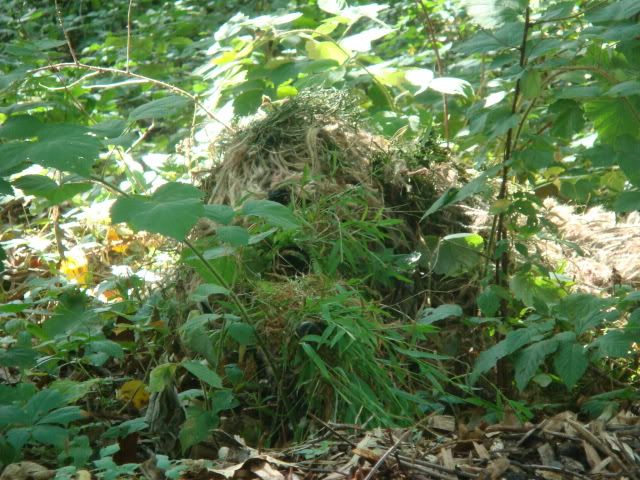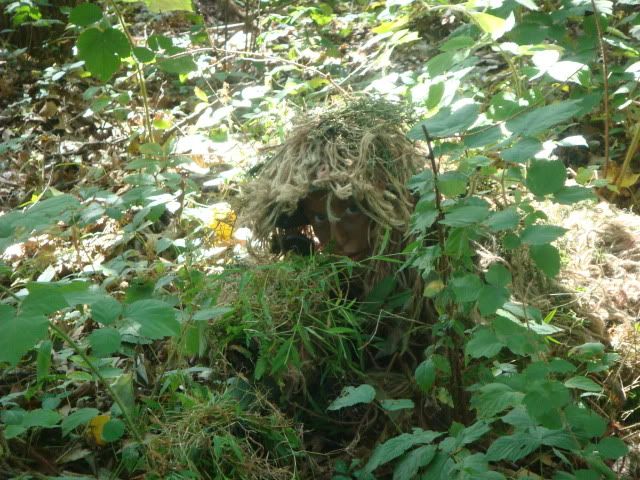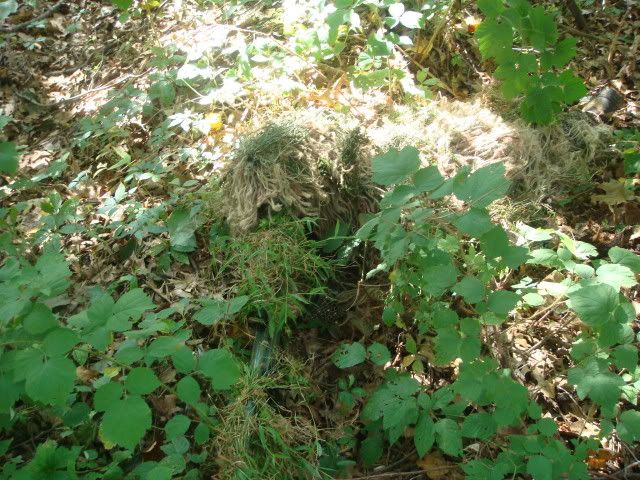 Bringing out the sidearm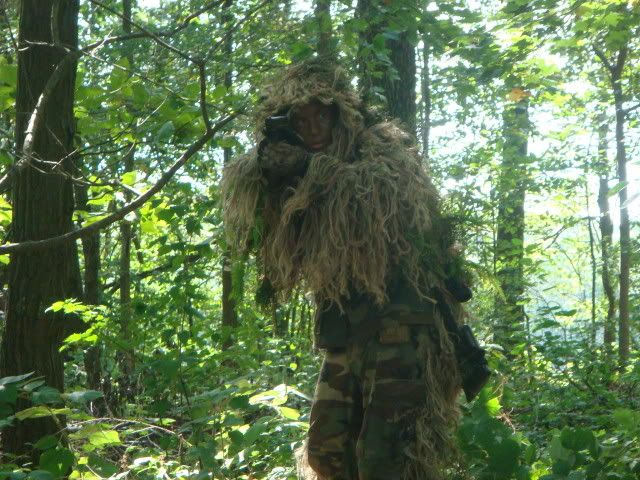 November 1st (11/1/10)
Here are some new shots from today. Focused on the gear aspect, along with some pics of my new sidearm (retired the glock), and I squeezed in a few of my rifle. Enjoy!
First off, the gear.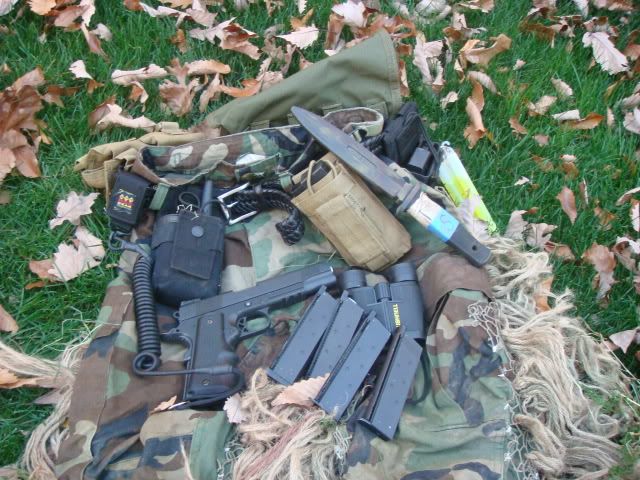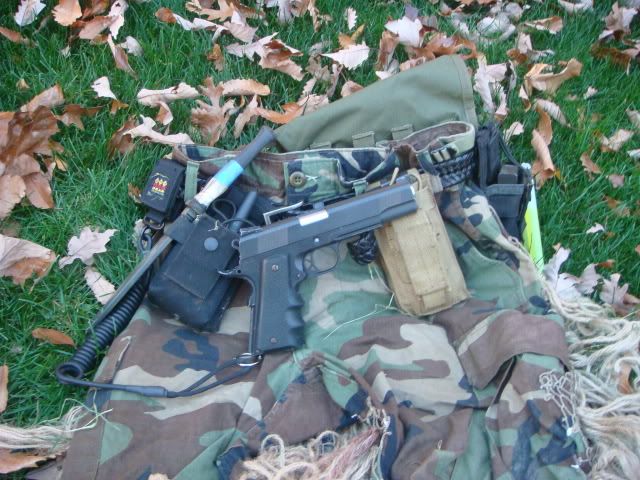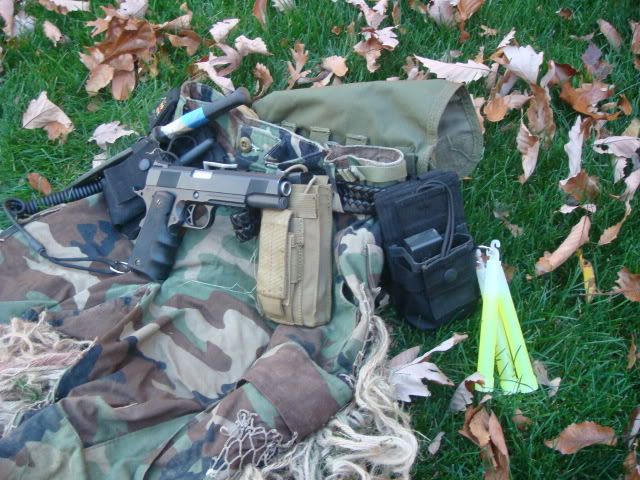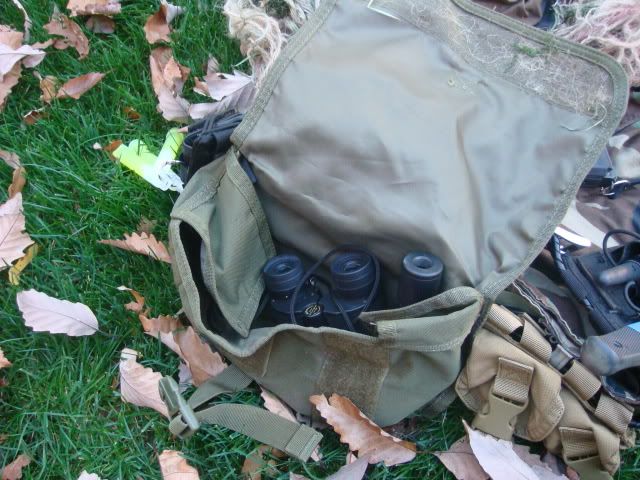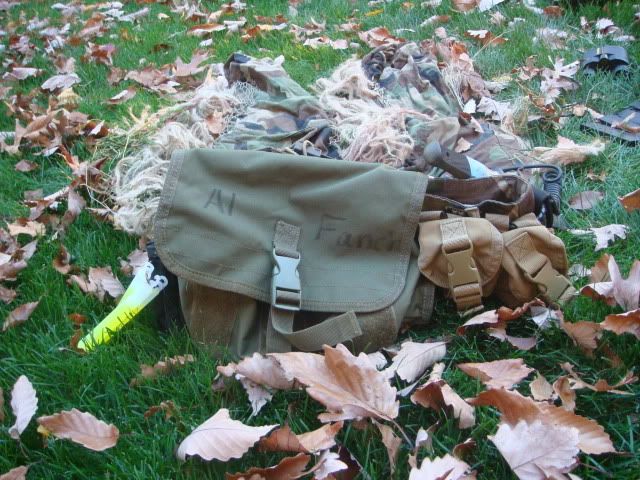 Just need a blackhawk holster for my 1911, along with putting the pistol mag pouches on there (which I could not find today ??? ) and I will be good to go.
Next up, my fairly new sidearm. It needs some major work, and I have all winter to fix it up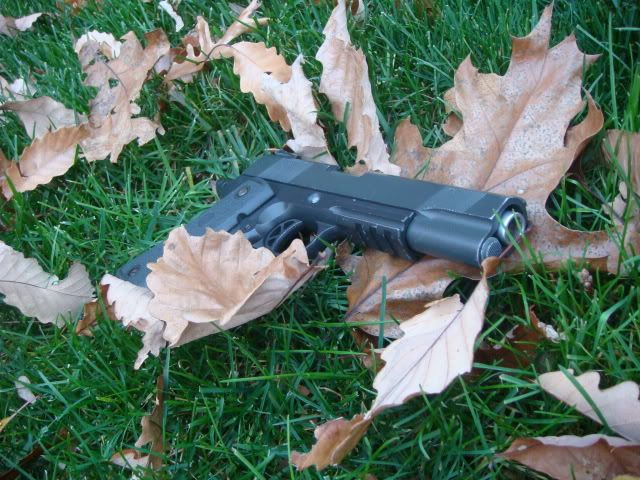 Rifle...and rabbit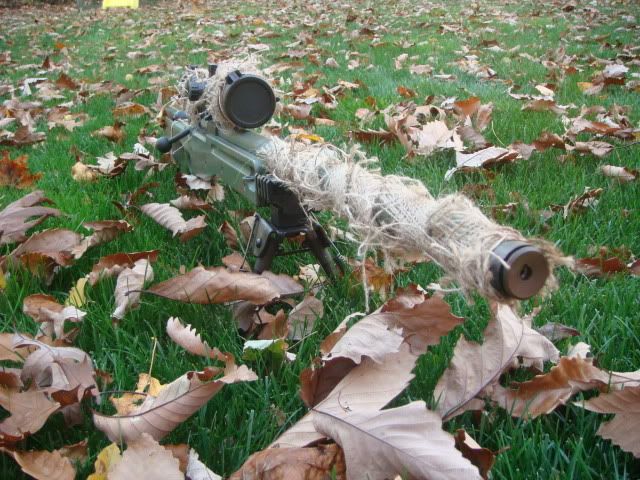 I spyzz a rabbitz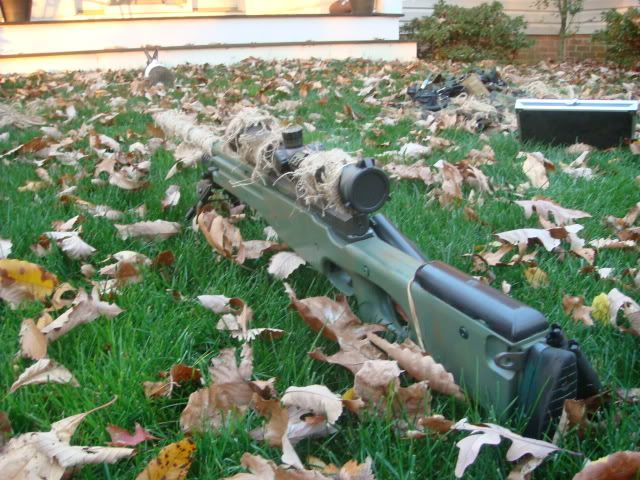 Look at this noob. Doesn't even know why he's seeing all black through the scope
Ghillie: Simple update, just a few patches. I wanted one with a rabbit on it, but Airsoftgi did not have any. :'(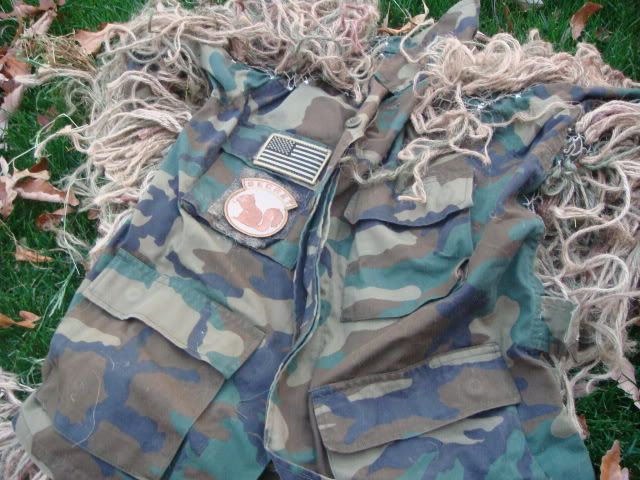 WARNING: MUST KEEP EYE ON RABBIT WHEN OUT WITH GHILLIE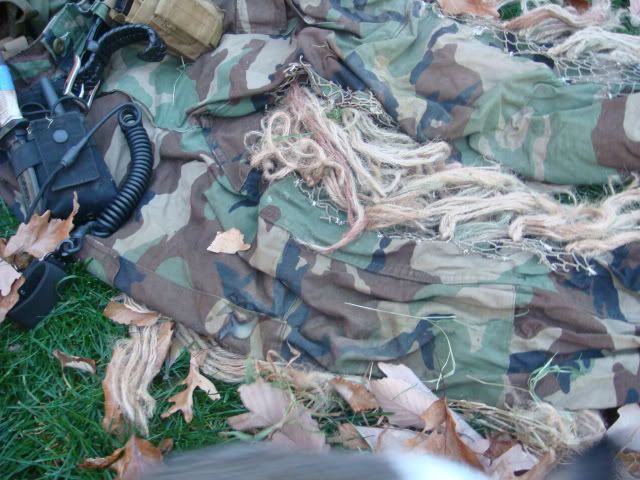 Look at the pants. They smell horrible now :
See a list of all my gear on page 2.