Discussion Starter
·
#1
·
I have received a CO2 conversion kit for the SVD, and plan to use regulated HPA instead, as unregulated CO2 is both dangerous and terribadly inconsistent. This is my current plan.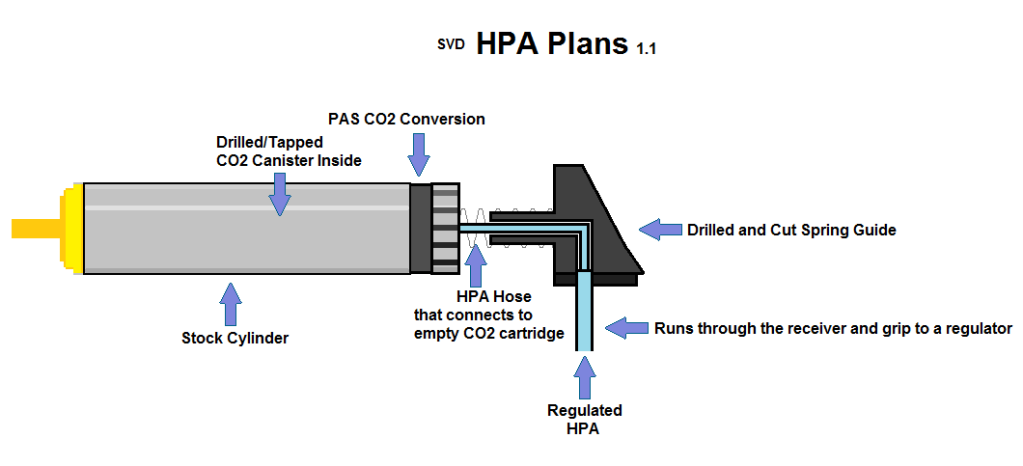 I have also acquired a student edition for solidworks, so I made 3D models for the various components in my project. The smaller hose will be coiled, so that it can elongate and shorten when the bolt is pulled. In time, I will submit these to Shapeways for fabrication. Using metal as a material sounds too expensive.
Modified spring guide
You can see the cuts here, which are meant to cut materials and price.
Modified "CO2" capsule, also cut to reduce costs. I don't have access to a lathe so I can't make it myself. :/

The bolt carriers of the A&K and the SVD-S are out of spec, so I modeled a new one as well.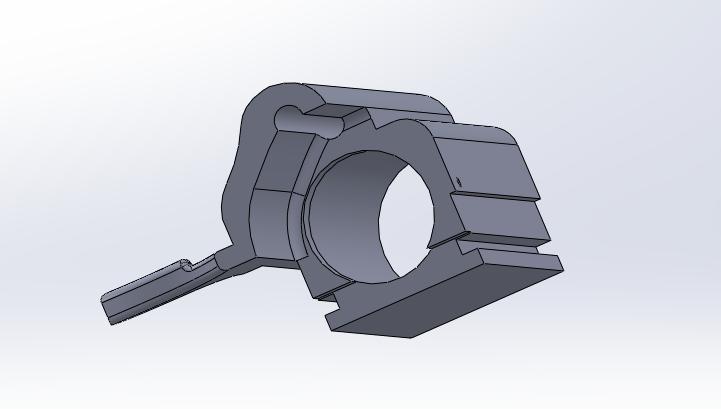 You can see the curve of the exterior surface of the bolt carrier has much more volume compared to the stock bolt carrier.
All I need to do now is locate a fixture to attach to the bottom of the spring guide so that I can transition from the smaller HPA line to a larger one, which will ultimately lead to a regulator and a tank. Hopefully the nylon that shapeways uses will be tough enough. Advice is more than welcome, since I am new to the fabrication business.