Discussion Starter
·
#1
·
Well, all over the net people say either how good or how bad the tanaka rifles are, leaving potential buyers wondering if its worth it.
Here is a vid showing the rifle working in the field (it's a completely factory standard preban PCS m40a1 firing around 550fps).
Reently I fitted the 2ROY (same as PAX or KING ARMS) m700 conversion kit. This allows you to use VSR hop rubbers and barrels in the tanaka m700 rifles.
I fitted a cheap PDI 6.05mm barrel and NINEBALL VSR hop rubber.
The performance is vastly increased. Despite the fps being similar the new hop system allowed far higher amount of hop to be dialled in without inaccuracy. This opened up the flat range and tackling a head sized target at 60m is not a problem.
We test fired it recently in cold conditions...
This was the scene on day 1 and 2...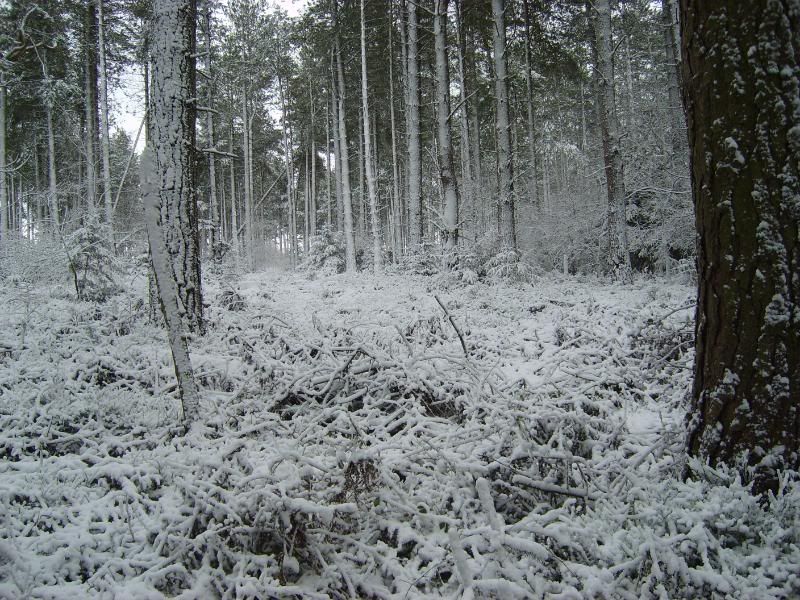 We did test fire on day 2 but the thermometer was on zero (freezing) and results were ok, however, the magazine full of green gas struggled to provide stable firing velocity and on the second half of the magazine lost power. We did use heat pads and our own body temperature to try to stabalise the gas magazines and cans, but it was not that effective.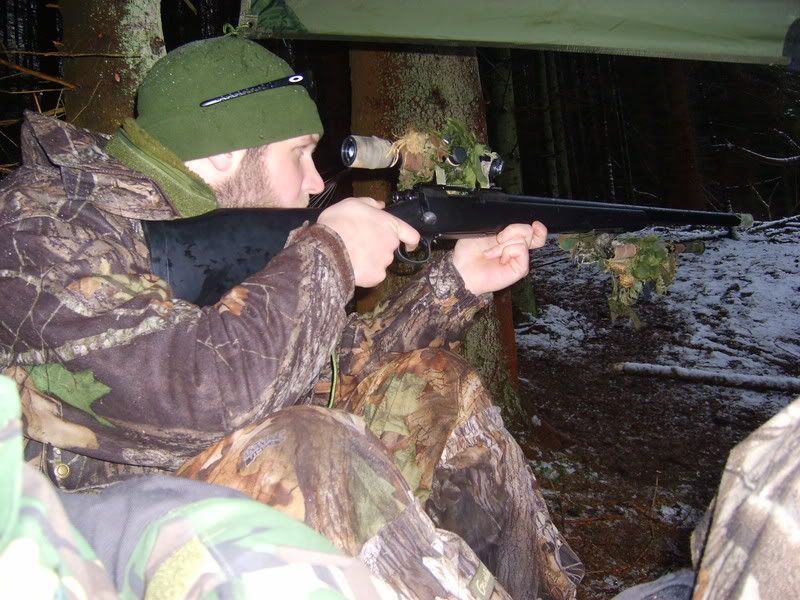 (here is a team mate firing it)
Day 3 was better as much of the snow had begun to melt and temperature was recorded at 3C. Wind was pretty strong and stopped us from having a serious test. However, I mananged to hit a stationary man at a measured 60m distance (the black bin bag target, above the blue one, on the picture below) with 8 out of 11 shots. This appeared to be an average and not an exceptional piece of shooting, as several 6mm hunters had a go. I was stood unsupported (freehand) for this and it was obviously prone to my own errors.
I was aiming straight at the guys back and most of the shots hit very close to where I aimed (wind took them left). I used 0.28g GUARDER and felt it was not worth wasting my limited supply of SGM 0.29g . The Guarders worked well and gave no fliers, the only ones that missed were by an inch or 2.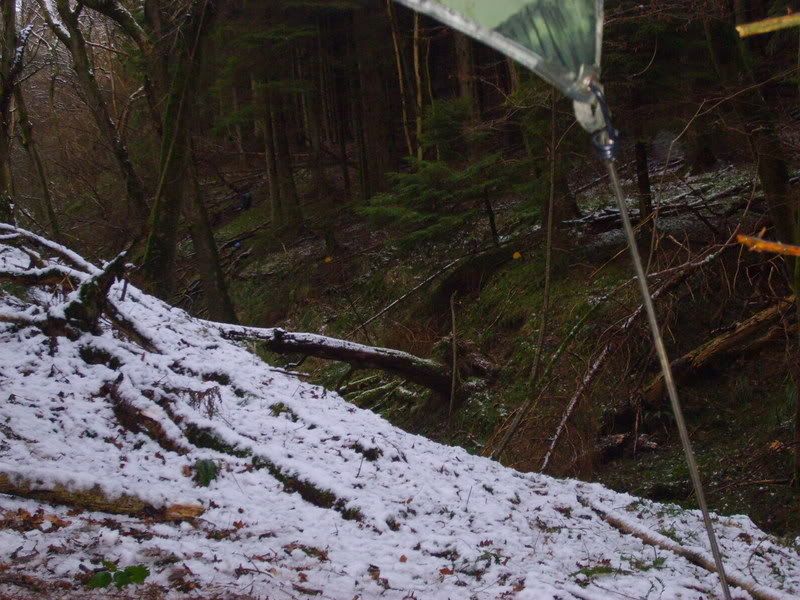 I also used KSC 0.30g PERFECT BB's but found they did not give very good results compared.
I had PDI 6.05mm barrel (554mm) and nineball rubber fitted. The pellets were still rising at the 60m target and certainly had amazing range which 100% beats the original hop system. All in all this has proven to make the TANAKA series a far more viable gaming system that could well be more practical if you want to run a super high powered rifle compared to spring systems. NB: this m40a1 had the PCS set for maximum power. I decided not to take the chronograph but suggest it was still pulling 550fps+
Hope that helps. Good Hunting