Discussion Starter
·
#1
·
So, as the story goes. Some time ago I was shooting. And nearby at about the range I wanted to test my gun, there was a trashbag. So, I shot it. And you could see a little pucker/dimple when the BB struck.
This gave me an idea. What if I made a cloth target. And put it in a frame. And when I shot it, I would see the cloth dimple briefly where the bb hit.
And so. . . I told my wife about it. That was back in November.
For Christmas, she made it for me. So Here are some photos of my reuseable target.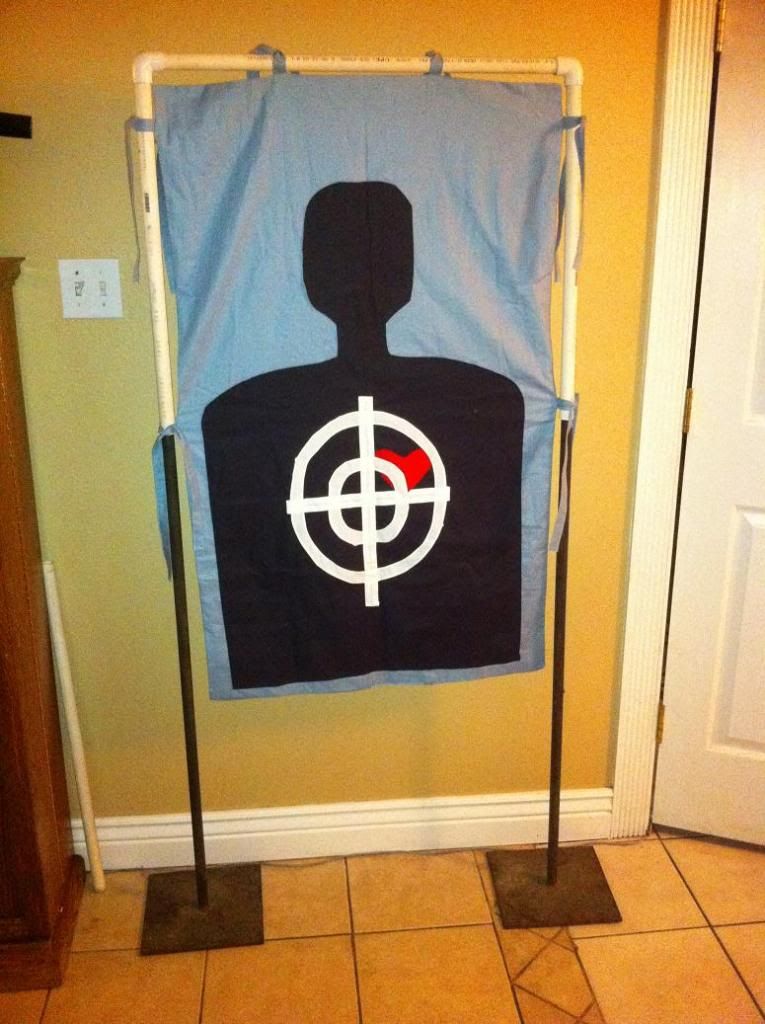 At the House.
And in the field at roughly 200 ft.
The next phase is to make a target for a scenario idea that I have. The target will be similar, but will have a hole in the middle. From points sewn into the target you will be able to suspend a tin gong in the hole.. Think of the gong dimentions like the bottom of a pie pan. The target will be an asset that one team will have to protect, while the other team attempts to get into range with a sniper and "ring the gong" to effect a kill shot on the HVT.
Anyway, this is the targe we made. And that info is the target we plan to make. If any of you are interested, I will keep you posted.