-Teflon tape the cylinder head: This one is simple, quick and effective. Simply wrap some Teflon tape around the cylinder head, enough to get a nice tight seal in the cylinder. Put a bit of white lithium grease on the tape to allow it to smoothly screw into the top of the cylinder.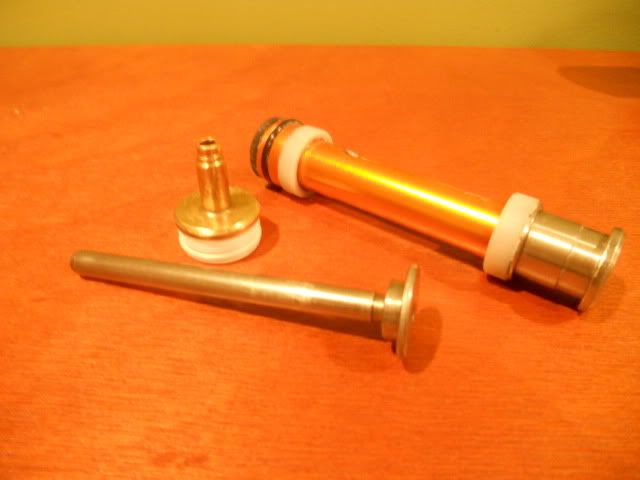 -White lithium grease on the cylinder unit: This grease allows for easier bolt pull. It also works great on your cylinder guide rings and allows for easiest bolt pull without damaging your parts. It slows the wear down process. With that said, be sure to put a dab on the spring guide stopper and piston/trigger sears as well. Doing so will allow for smooth operation of your rifle.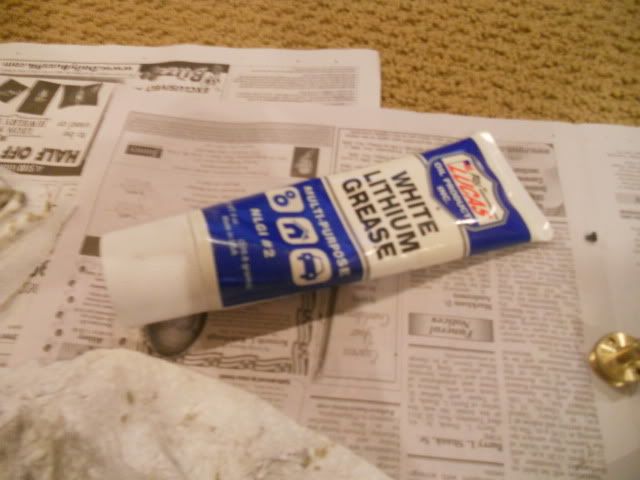 -Foam in stock: By placing some foam in the stock, you can help quiet your rifle a bit. When the piston slams forward it makes a pretty noticeable sound. By adding some foam to your rifle stock, it dampens it a bit and allows for more stealth during field operations. It may not be super noticeable, but remember every bit counts.
These are just some of the mods that can be performed to your rifle, and are simple and effective ways to make your rifle perform better, while at the same time not burning a hole in your wallet.
Now that we have that covered, it is time to move along to your second set of upgrade purchases.
Upgrade 2: You have struggled thus far in regards to having the funds to purchase the upgrades necessary to build your rifle. Or maybe you have the money and are ordering both upgrade sets 1 and 2 in one complete order. Either way, the following parts are the ones that you should be looking to get after getting the first set. Remember, this is all personal preference, and is meant to be a guide. Don't be afraid to do it a bit different, its up to you.
-Dangerwerx Hop Up Arm: This is probably the best upgrade you can get for the VSR 10 for the price. While the tag says $20 and you might be thinking why I would want to buy something so small for that big of a price, but in reality that is a small amount for what this piece is capable of. There are two types of dangerwerx hop up arms, both a Type A and a Type B. Both go according with certain buckings. The various styles of buckings work well with certain types of hop up arms. Be sure to look at the description and match up the bucking to the arm that works best for you. Overall, in short, this piece allows for even pressure on the bucking and is made of material stronger than plastic. It allows for more consistent shooting as well as more pressure on the hop up bucking. Before I ran the dangerwerx hop up arm, I was having trouble getting .4s out to 200 feet with a 430 fps spring. The hop up setting was nearly 100% and you could tell range was suffering due to lack of hop. However, once I stuck in the dangerwerx hop up arm, I was able to fling .4s out to past 200 feet on less than 35% hop up setting. That is a HUGE difference, and the increase in range and consistency was dramatic.
Look here for a review on the dangerwerx hop up arm:
http://www.airsoftsniperforum.com/3...sr-hop-up-arm-comparisons-dangerwerx-arm.html
-Bucking: Depending on the type of dangerwerx hop up arm you go with, there are certain buckings that work better than others. I personally run a Type B arm with a firefly soft bucking and LOVE the results. I have run firefly softs for quite some time now and have never had one rip on me, and only ever replaced it one time (just to get some fresh parts in the rifle). I have used other ones such as the nineball, Devil A+, Modify, etc. but always went back to the firefly soft. Just had overall better results. Nothing super drastic but enough in game shooting where I was able to tell that the firefly was performing better than the others.
-Barrell: Like the buckings, you have a lot of options. A good 6.03mm barrel is ideal, but you have a lot of freedom here. I ran a Prometheus 6.03mm barrel in my old l96 and the quality of the barrel was great for the price. Don't be afraid to get a longer barrel and add a suppressor. While not necessary, its an option you have. Keep in mind that if you run a G-Spec VSR 10 model, that the outer barrel blocks the inner barrel from fitting through it. So if you plan to extend your inner barrel in the G Spec to the end of the silencer, it would have to go through the outer barrel. To do this, some filing or sanding of the interior of the outer barrel is required. Just something to keep in mind.
Now that you have these three upgrades, your hop up unit is set up for success. These pieces are the key to success and by taking the time to carefully install them and check for anything out of place, it will ensure quality performance on the field. Any slight misalignment can cause your rifle to shoot like shit, and you will be wondering why you ever decided to upgrade your rifle in the first place. Just keep in mind that opening a rifle up and going to town on replacing parts can lead to issues and it takes some time to get acquainted with the interior. I can't tell you how many mistakes I made along the way, and later in this guide, we will go over these so you do not have to for nearly as long as I did (and possibly avoid these situations altogether).
Upgrades 3: These are the upgrades where you purchase the remainder of what you don't already have. While not required they certaintly are nice to have, and I would recommend getting them. Of course, if something goes wrong along the way, you may have already had to purchase one or two of these upgrades, but typically these are the ones that can hold off the longest.
-Spring guide: I ran a stock one for awhile, but the aftermarket one replaced it as soon as the funds were readily available. Keep in mind that there are 7mm and 9mm spring guides and depending on the size of your springs, they may or may not fit in the spring guide.
-Cylinder: A Teflon cylinder is one of the most worthwhile purchases. While not required, this cylinder makes bolt pull almost effortless. This is ideal for those of us running very high fps set ups, and need an extra bit of assistance when lying in the prone.
-Cylinder head: Can get a better seal with an aftermarket cylinder head, and usually these have less "nicks" and scrapes on the tip of the head, which allows for more consistent shooting and less damage to the bb when loading a round.