Discussion Starter
·
#1
·
Maruzen Type 96 by Livonia
The Maruzen Type 96 is a favored gun by many out there, and that is no mystery. I get people asking me all the time "Livonia, how do you like your rifle" Of course I tell them its my pride and joy. So ive decided to do everyone a favor and make a nice little review.
Stock Performance
The gun stock will outrange most AEG's shooting around 330-350, which is quite surprising because it comes 285 out of the box. Most of you guys who have dreams of the 96 undoubtedly want to upgrade it to 550 without hesitation, making you pretty feared out on the field. Upgrading the gun to its max potential isnt even nessesary, I ran with a dead spring at 433 fps and did just as well as I did when it was 540. Another great thing I love is the weightless cocking.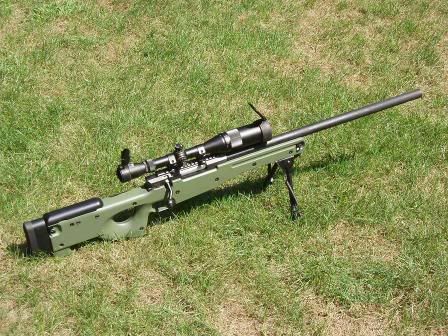 Upgrading
Like I said before, your going to have the urge to push this replica to its max, the first thing you need is a good direction in your loath for quality parts. Be ready to spend quite a penny if you want this beast to be hot and still last a long time. One main thing people forget to upgrade in the gun is the trigger housing, which is the plastic casing of the trigger. This is prone to breaking at 550fps.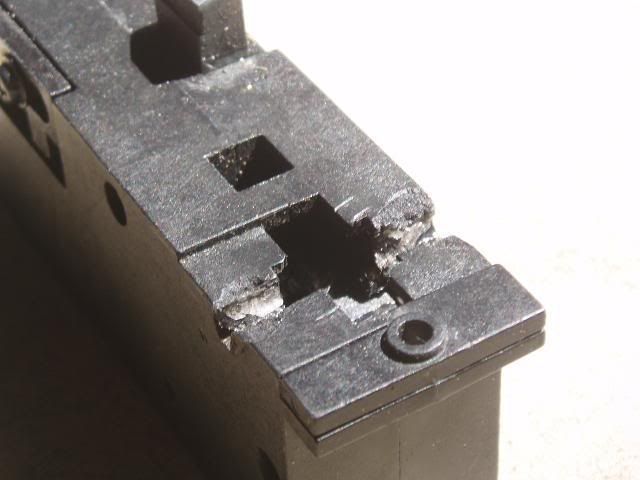 Budgeted Parts list.
OK Cylinder set
King Arms Lightweight Trigger assembly
PDI Hopup Chamber
AEG barrel of choice

Non Budgeted Parts list.
Guarder Stainless Cylinder
Laylax Cylinder head
Guarder Steel bolt handle
First Factory/Laylax 3 Element Piston
Laylax Red Piston cup
Laylax 170 spring (thick type) (560fps, will settle to 550 after a little)
Laylax Smooth Spring guide
PDI hopup chamber (Adapts to AEG barrels, or stock barrel)
AEG length barrel of choice
NOTE: Extended barrels beyond stock length require the use of a suppressor adapter, a good one is the King Arms)
Suppressor of choice to hide your extended barrel
Laylax Zero trigger Or King Arms Lightweight trigger
PDI Parts list
PDI Vacuum Cylinder set (Vacuum Piston is Garbage)
PDI 250% spring (550fps)
PDI Hopup Chamber
Trigger of choice
Barrel of choice
Accuracy of gun at 550fps
Its not uncommon for a hundred yard kill with the proper conditions and calculations. Keep in mind this is an Airsoft gun, its not going to shoot in the same spot every time, but the more you get used to it the more lethal you will be. Myself and others who have been in the bizz for a while know exactly where their gun shoots, and if they happen to miss the first shot they generally know where the second one is going to land. The first thing to becoming a solid Airsoft "Sniper" is getting to know where she shoots, and this may take plenty of time and practice. Expect the bb to shoot out of eye range, this may cause confusion where you think you hit someone but you actually don't. Ive seen plenty of people say they've hit someone but think about the odd's... Your shooting a 5.95mm piece of plastic across a field at a 12-20" wide target, expect to miss.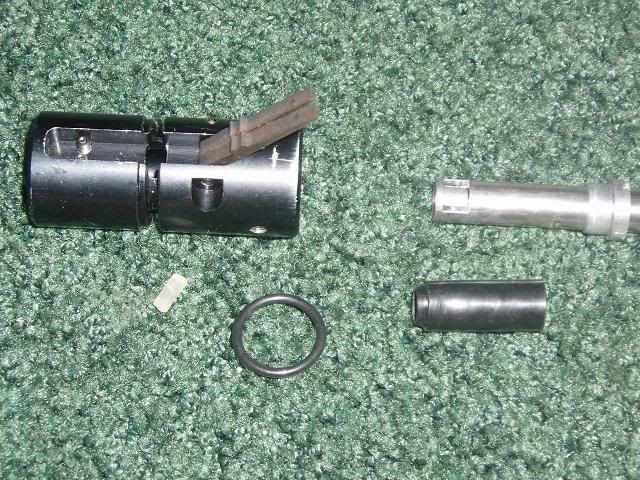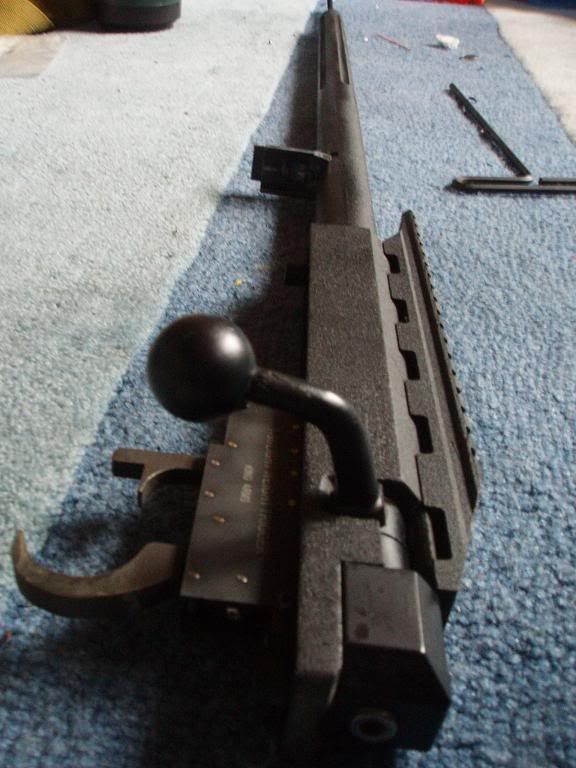 Durability, Length and Reliability
The replica overall is solid as hell, the metal chassis system in the stock gives it a hefty yet strong feel. You wont ever think your going to snap anything on it, speaking of, ive dove onto mine plenty of times without any care. Currently my gun is 52" with suppressor, and from stock to tip of the outer barrel is around 40ish inches, so expect some disassembly for it to fit in a case.
Overall
After owning a Gspec for a while I cant even compare it to the Maruzen, the cocking action on it is so smooth and the weight is so robust. There is no other Maruzen out there with a longer barrel and build quality, if you are serious enough to dedicate your paychecks/allowance/siblings/pets to this replica, you will not be dissapointed.
If you have any other questions about the Type96 Pm or Im me.