Discussion Starter
·
#1
·
Its been a while since I've updated on here. So here she is, hasn't changed much for about a year besides the annual spring and bucking replacement.
The night I got it. Early Spring. Bone Stock.
2006
.
Followed up with A cheap bipod I had laying around and first set of internal upgrades. Summer
2006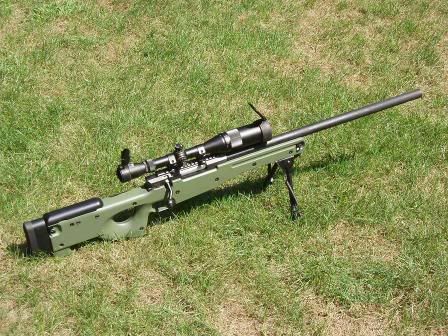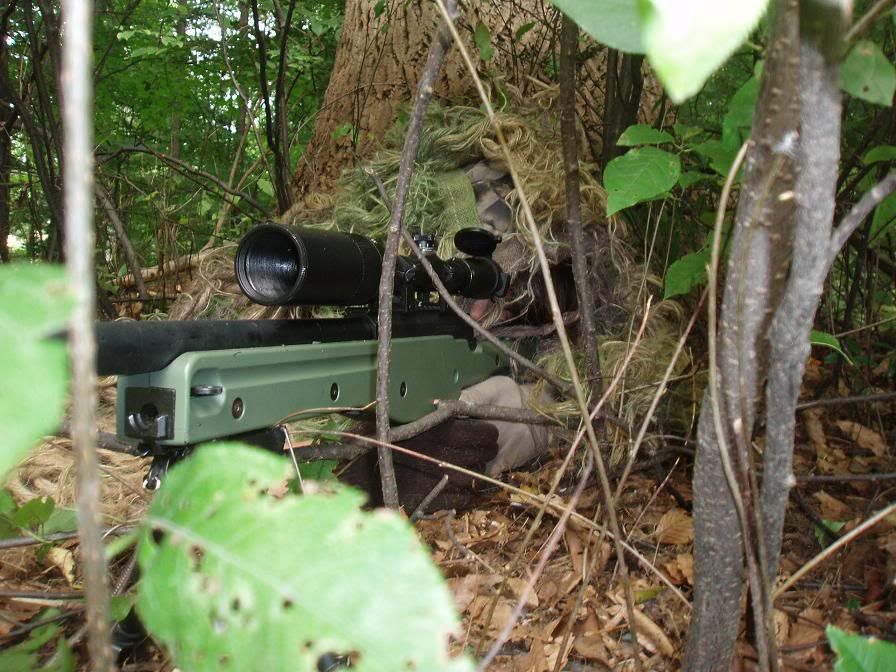 First set of external upgrades including the Fluted barrel. Fall
2006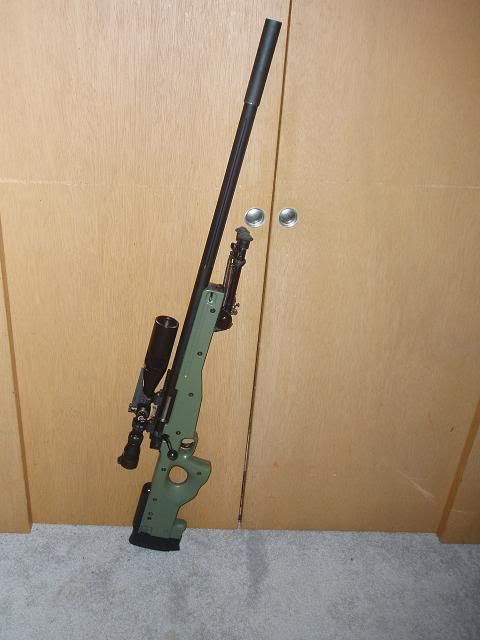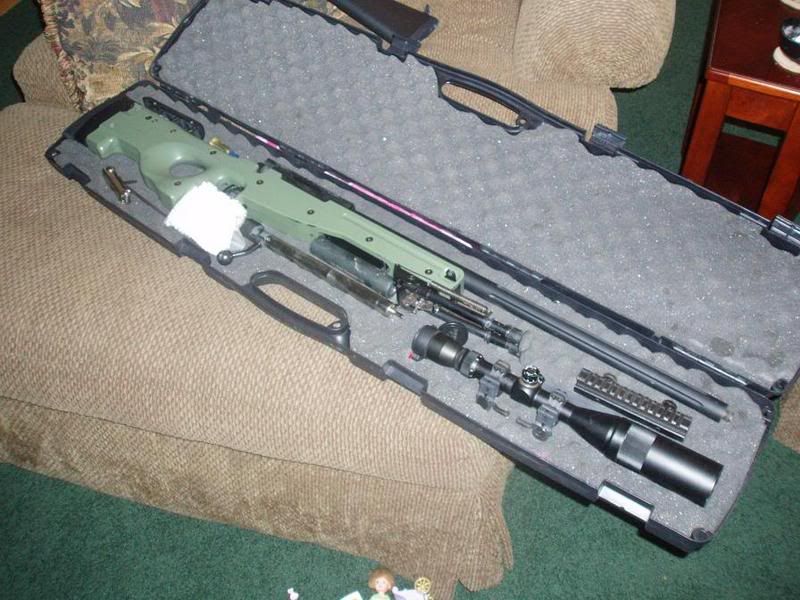 Disgusting fall paint from
2006
, fiberglass coated body, fiber-glassed grip and cheek piece.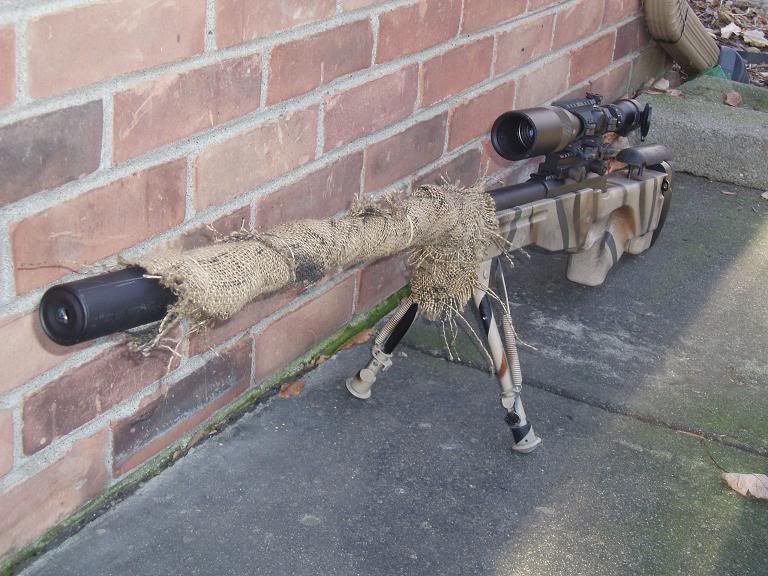 Winter
2006/2007
Hideous paint W/ Short barrel.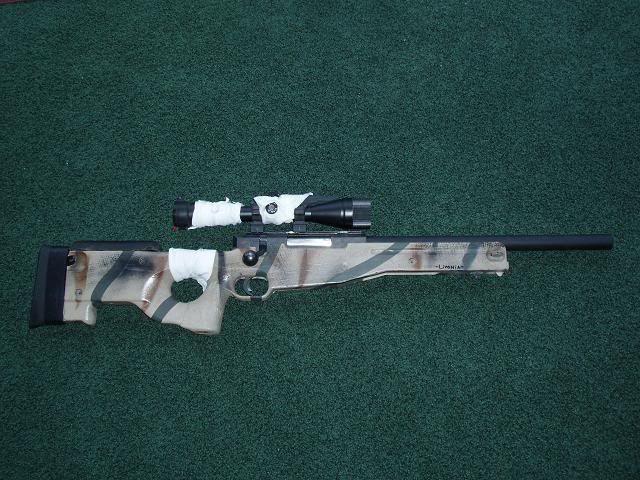 Spring
2007
Paint W/ short barrel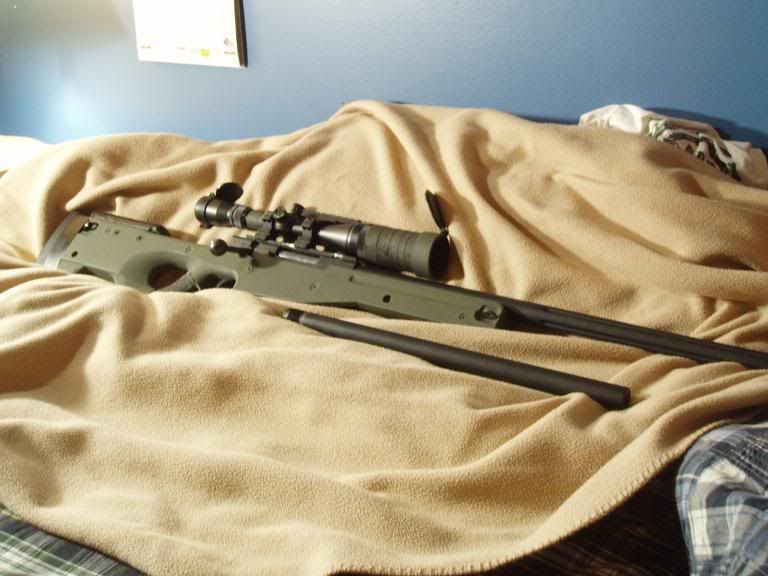 Summer
2007
, Tan and Green repaint. Pre Left Hand Conversion. Custom butt plate added later in the summer. Second set of external upgrades, Suppressor, Sexy Medium Rise Scope Rail, Low Pro Bipod and QD Cheek Rest Screws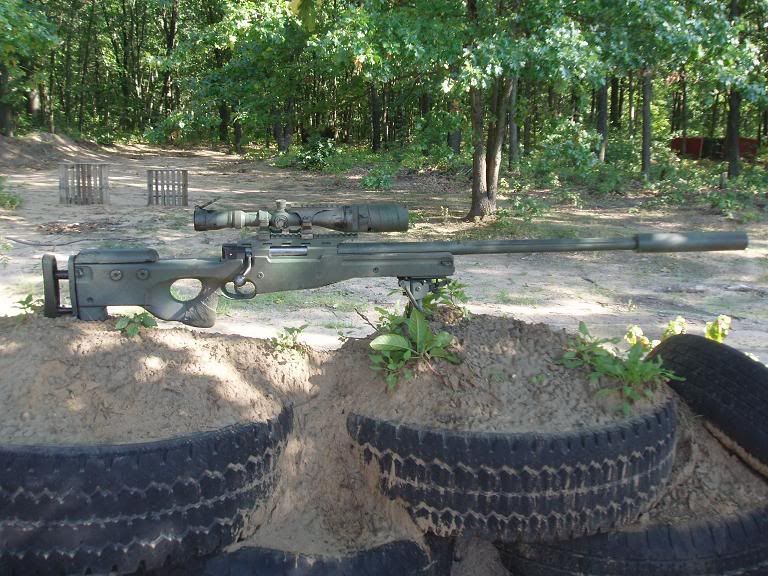 Late Fall/Winter/Spring
2007/2008
. Dummy magazine, scrapped it since, Looked good though. Left Hand Conversion Later on.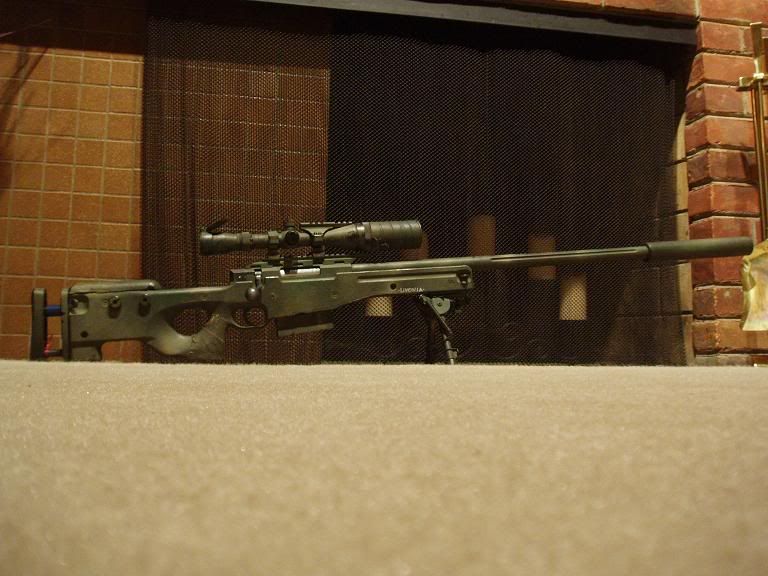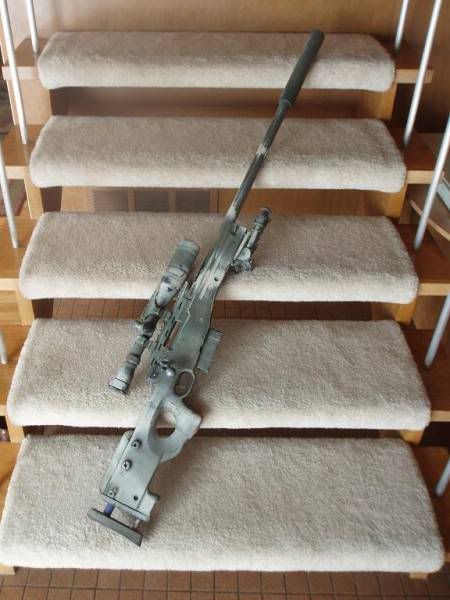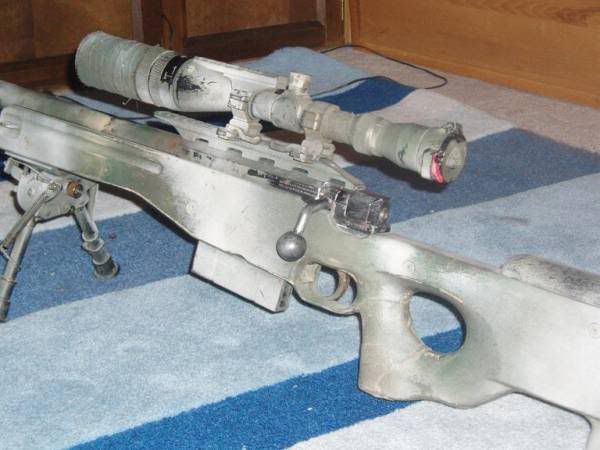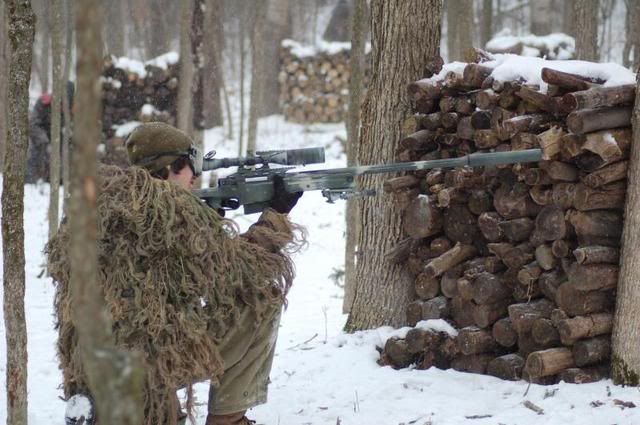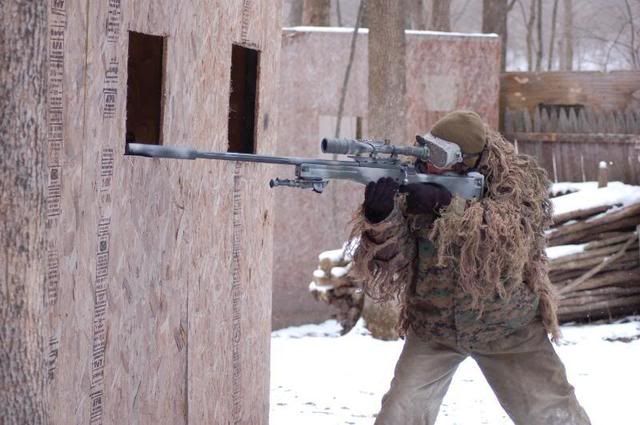 Summer
2008
650mm Tightbore, hopup bucking and different paint scheme.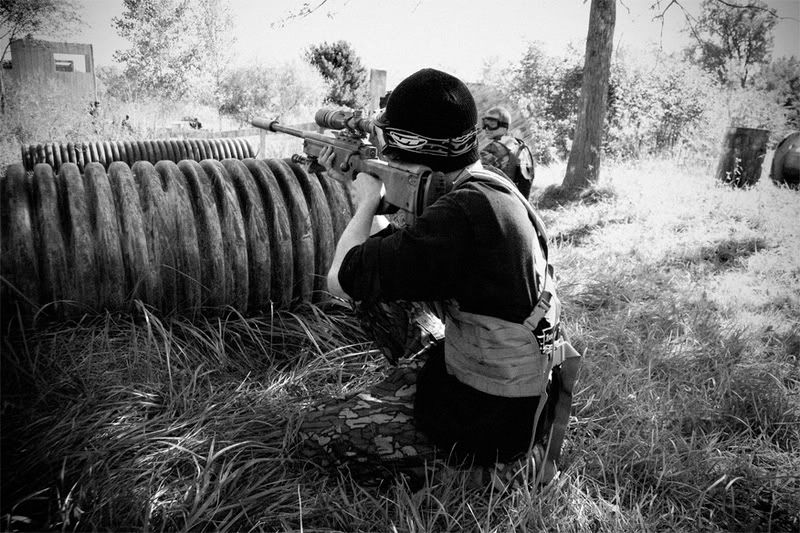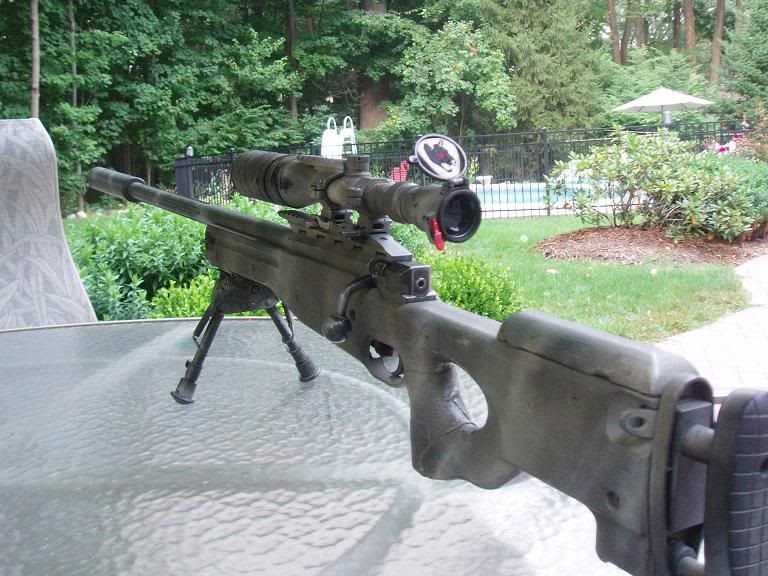 Late Fall/Winter
2008
Ft. Embeds M24, Same Scheme Team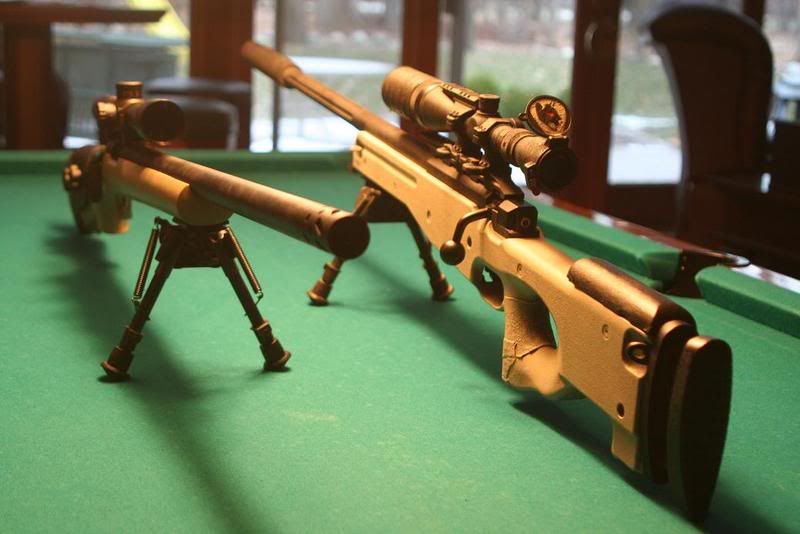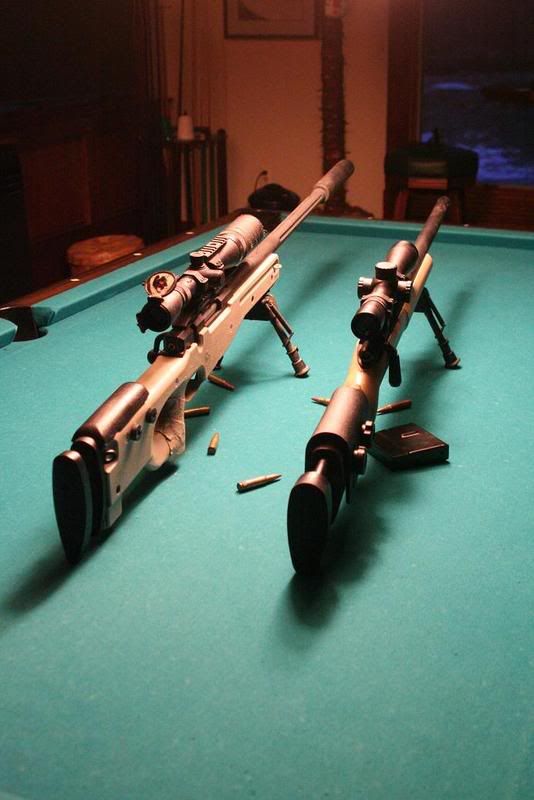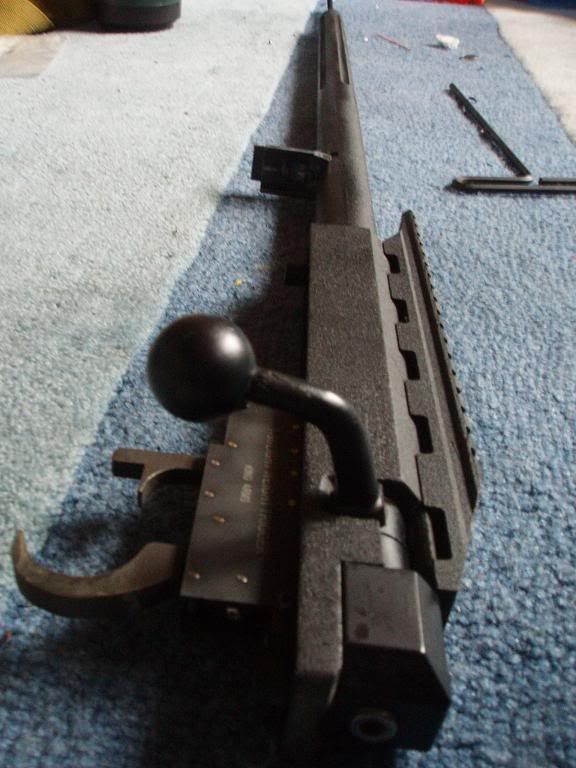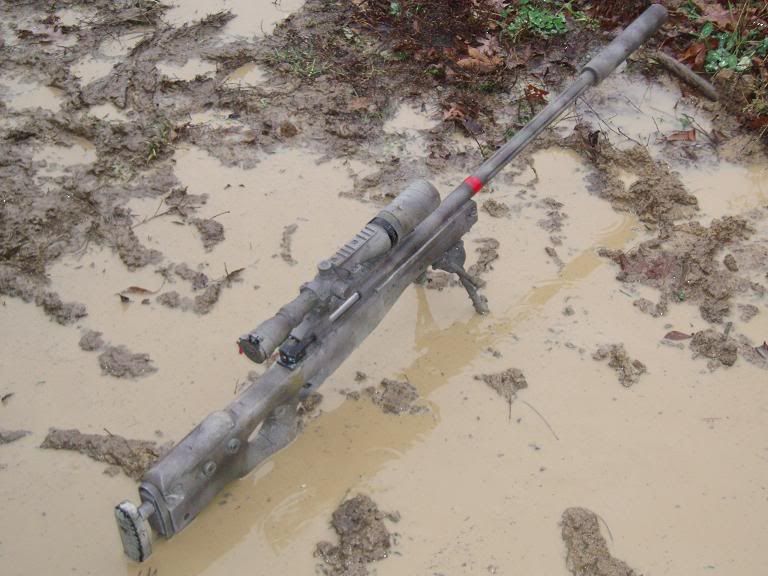 Spring/Summer
2009
Not much done just some paint and added wrap here and there, still hooked on CQB at the time.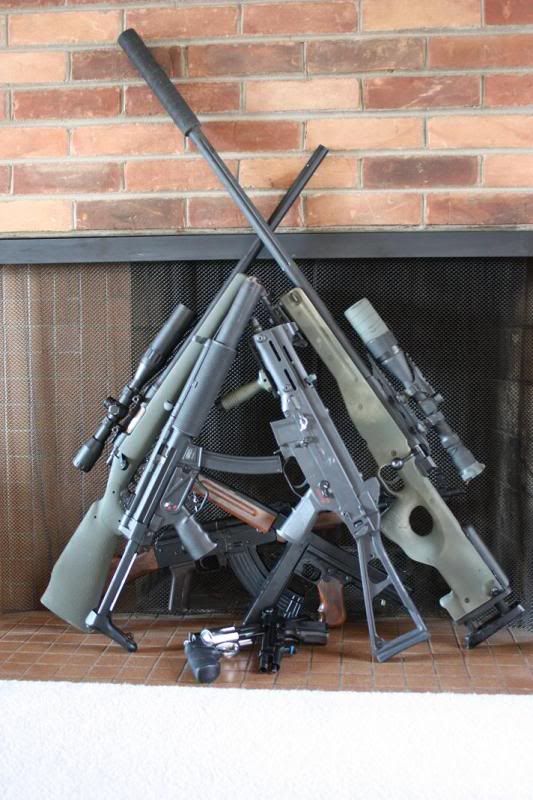 Fall
2009
. Finally settled, Three and a half years later. Got some more magazines and rubber cheek piece, new paint for fall.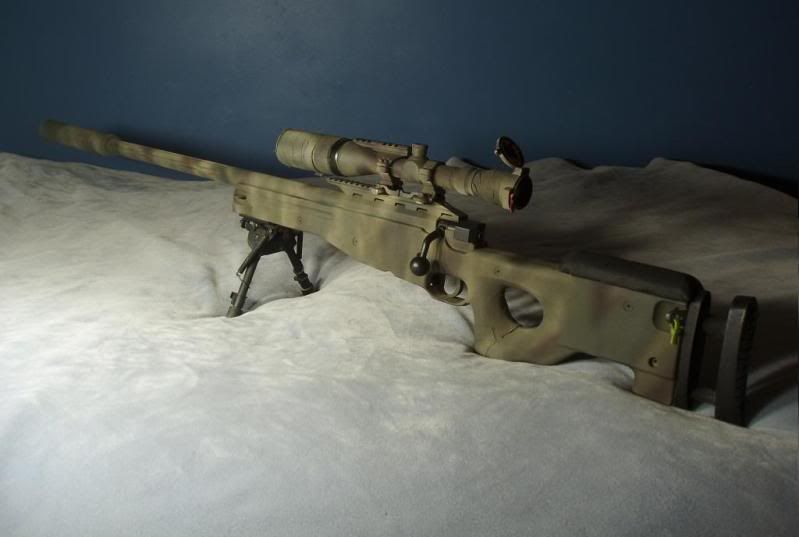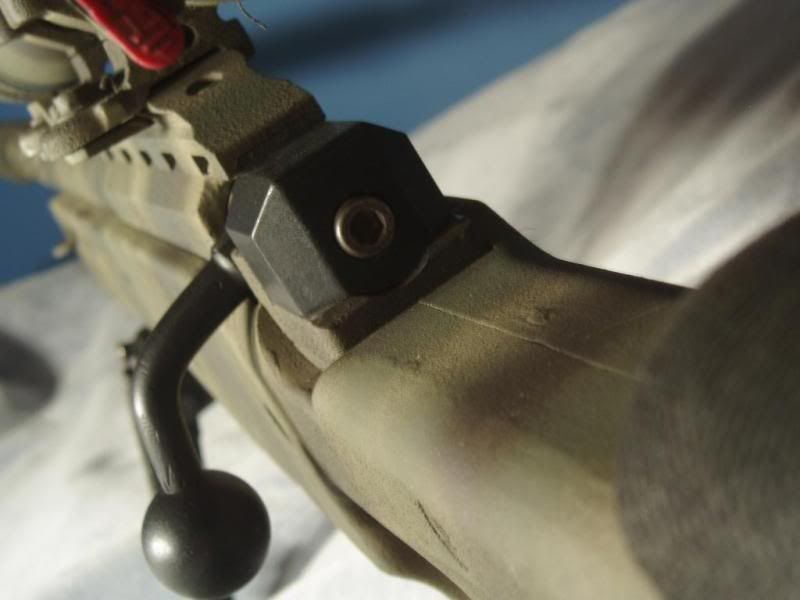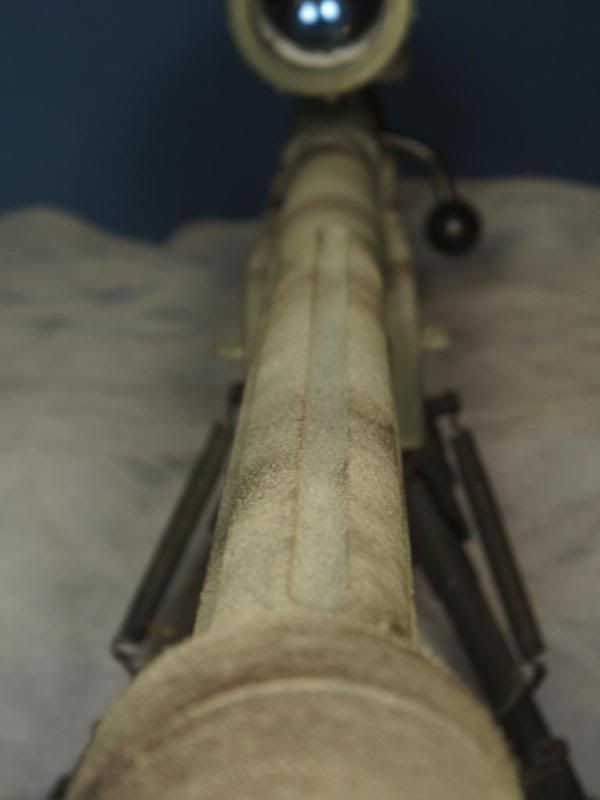 Maruzen Type 96
Traded A Systema Mechbox for it 100% Stock.
-About 10 Paintjobs on It
-Custom Left Handed
-PDI Fluted Barrel
-King Arms Suppressor & Adapter
-King Arms Low Profile Bipod
-Laylax QD Cheek Rest Screws
-Custom Figerglass coated body and fiberglass wrapped grip
-Custom Butt Plate
-PDI Medium Rise Scope Mount Rail
Mojji Killer Elite Pro Scope
Bought Winter 2004
-King Arms Sniper Scope Mounts
-Butler Creek Flip Up Cover
OK Cylinder set
Running on three years old.
-Custom "Fly Cut" Aluminum Piston
-Silent Piston Head
-Laylax cylinder head W/ Custom Bore
-Lightweight Spring Guide W/ Custom Spring Tensioner
-King Arms Lightweight Trigger Unit
-Custom Enlarged Cylinder Block Bolt
PDI Hopup Chamber
This is my second one due to a broken mag catch bolt
-Prometheus 650mm Tightbore
-Systema Hard Nubbin
-Gaurder Soft Bucking