Discussion Starter
·
#1
·
Last year I traded a CA M24 that I had for a TM M14. What I got was a box of parts that looked like the whole of the gun had been taken apart. I mean everything was in pieces. Well I gave the whole lot to a local gun tech to me that I know and trust to piece it back together and upgrade it to make it a sniper rifle.
This past Friday (3/23/12) I picked up this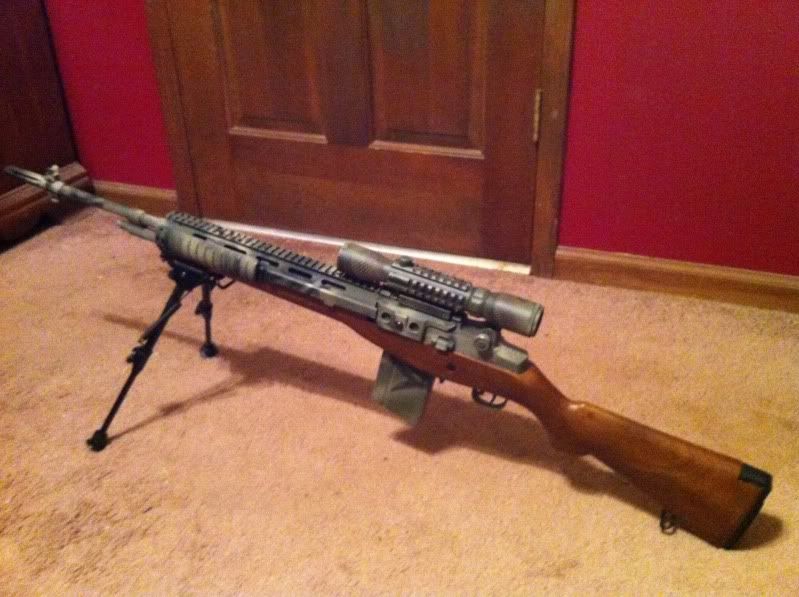 (It was taken on my iPhone.)
I took it out to the field the and got a couple of kills but I need to work on my marksmanship.
Well today (Sunday) I took the it apart and painted the whole thing.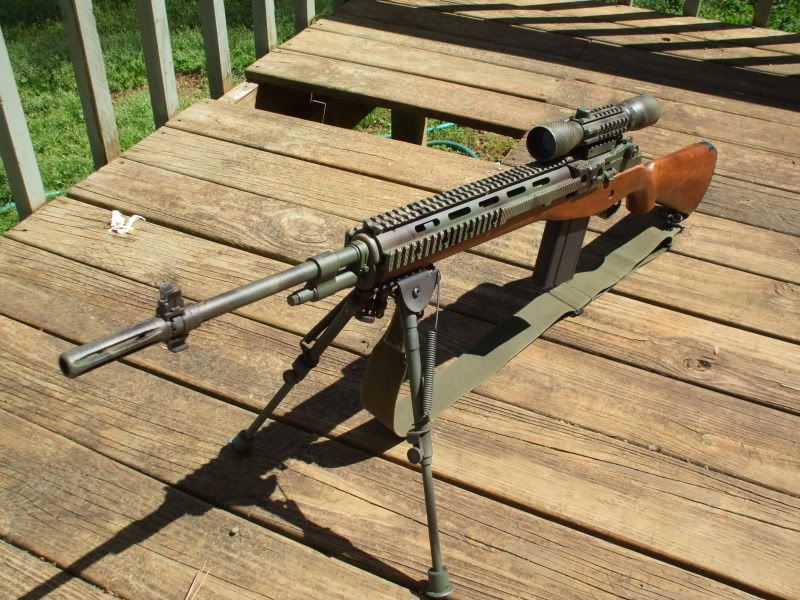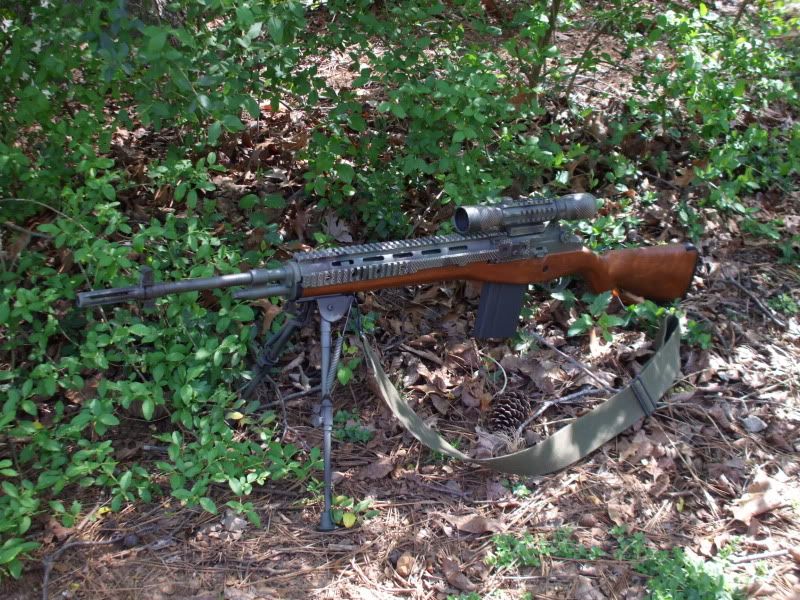 Only things I need to do it get myself a cheek riser and paint my mags so they aren't so... black. I also need to balance it. With the metal rail system and bi-pod it is very front heavy and that caused all my arm fatigue.
It shoots 515 FPS + or - 3. As I just got I haven't been able to zero it or anything yet.