Discussion Starter
·
#1
·
Hello LOOOONNGGGGG TIME no post on here. First off I glad I rediscovered these forums, and was very thankful for the help you guys gave me when I upgraded my TM VSR G-Spec many years ago.
Anyway I still have my beloved TM VSR G-Spec and I decided to begin converting it to a Russian SV-98 as over the years I have began doing Russian kits for various milsim games. Here are some pictures of the real steel SV-98 to give you guys an idea of what I am attempting: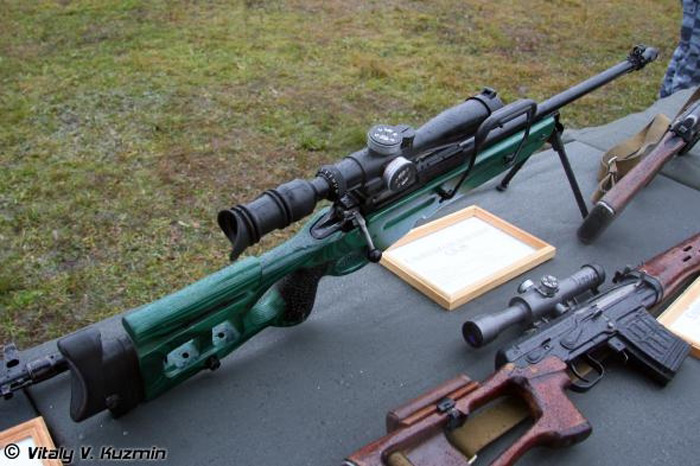 Now I did some reasearch and found a few plans I was looking at doing which used TM VSR rifles as a base:
http://www.airsoftretreat.com/forums/index.php?topic=84972.0
http://www.osnaz.net/Projects/SV-98/ProjectSV-98.htm
Now I already extended my outer barrel with a PDI Light Outer Barrel, and I had installed a longer inner barrel. But I need to know what type of barrel cap I need to use to still be able to attached my G-Spec sliencer to my PDI Light Outer Barrel. I also found the barrel spacers I ordered were the incorrect type for my PDI Light Barrel and would like recommendations on that as well.
Also if anyone is really good with wood working, and stock building PLEASE contact me as I am preparing to attempt making the stock myself but afaird I don't have the skills to do a proper looking stock. Also if anyone have any suggestions or input for this project please feel free to post them.
Just as a reference point this is the original rifle I am going to start converting: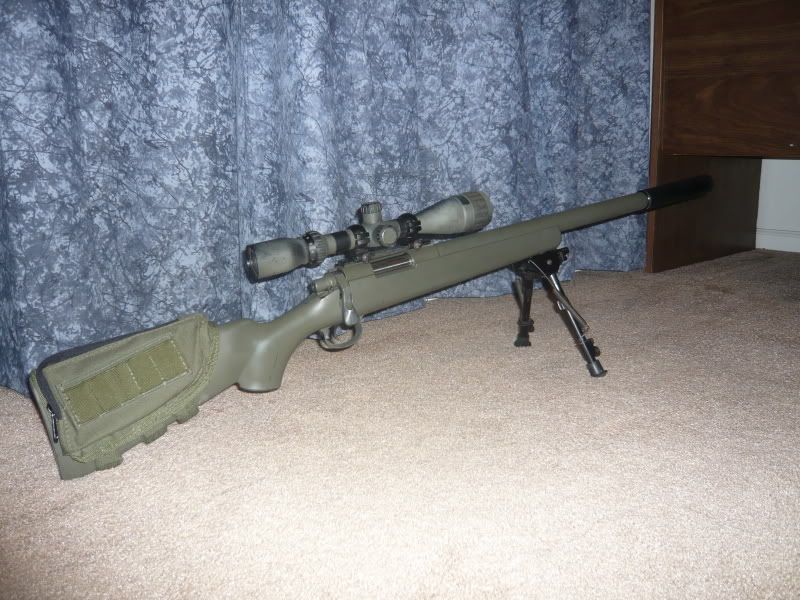 Thanks,
Fenrir