Discussion Starter
·
#1
·
This is gun is one of the best GBB pistols I have ever owned(I've owned quite a few
) and is in superb condition with lots of upgrades.
Specs:
TM 5.1 SVI
Shooters Design SVI Infinity Slide.
Freedom Art Fiber Optic Green Front Sight.
Guarder Tanio Koba Grip Set
Creation 6.03 Inner Barrel.
Shooters Design Steel Outer Barrel and Barsto .45 Chamber.
NineBall Lightweight Aluminum slotted Guide Rod.
NineBall Lightweight Aluminum slotted Guide Plug.
Action blue Hammer and Recoil Springs.
Shooters Design Loading Nozzle.
Shooters Deisgn Piston Head.
All other parts are stock.
Tuned/modified SD trigger and stock trigger bar.
Lower frame parts stock, but slightly tuned.
Included:
TM 5.1
1x TM 5.1 32rd mag
1x TM 4.3 28rd mag
Shooters Design Grey Grip and SV logos (Willing to part these out)
LOTS OF EXTRAS (lower frame, trigger, sears, bucking, guide rods, guide plug, extra mag base plate, etc.)
Box, papers, etc.
King Arms display stand (Wilson Combat trademarks, but it works)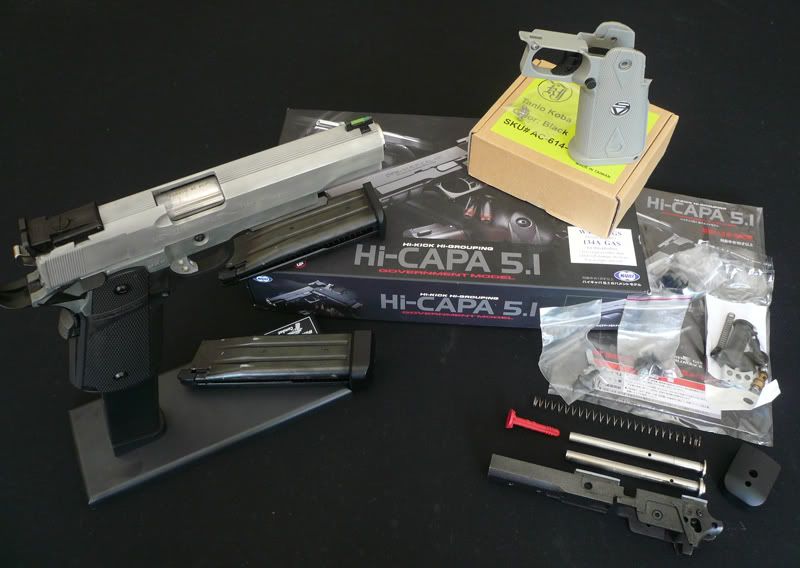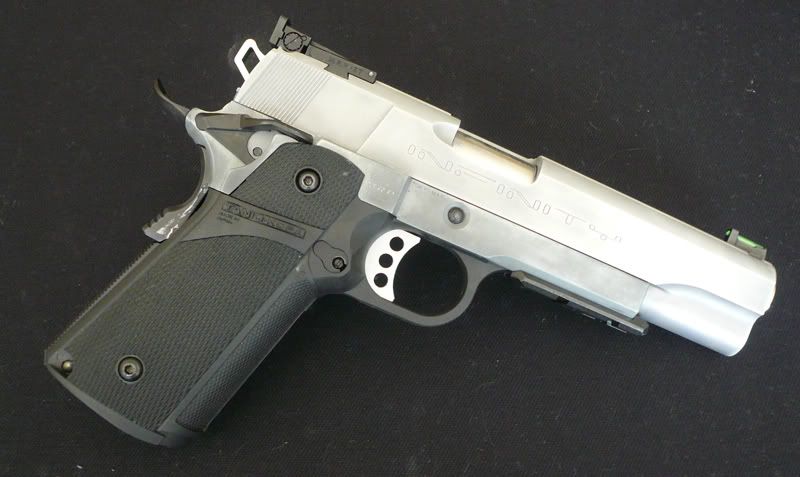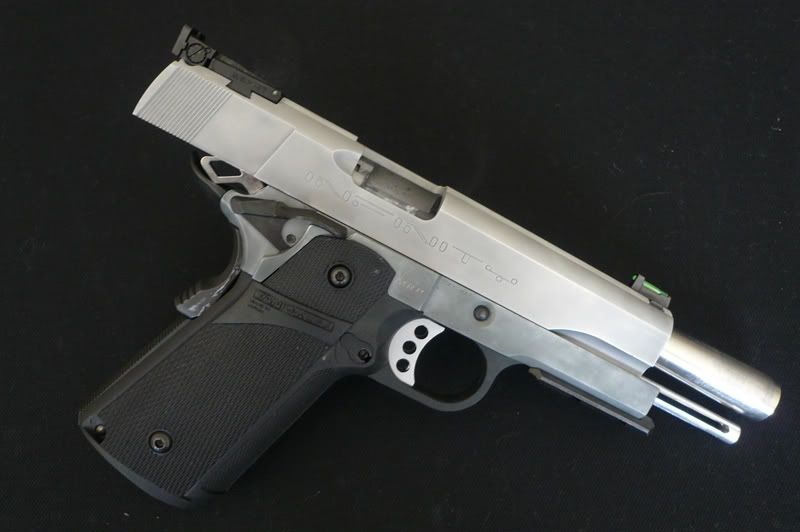 Beauty Shot:
PM me with offers!
Not looking for trades unless you have something really interesting!