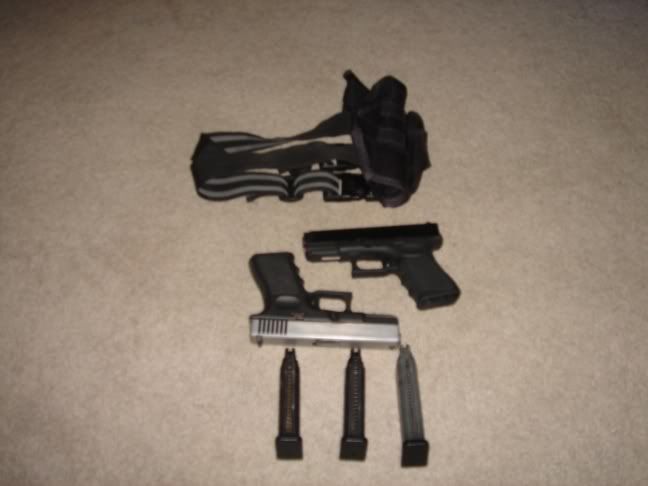 8
Selling the following
KWA Glock 19 with metal slide, upgraded hammer spring, hi-flow valve on one mag, upgraded recoil spring, tightbore inner barrel. Orange tip with some scratches
Extra KWA Glock 19 that doesn't function properly but perfect for spare parts. This includes everything for the gun but the recoil spring is worn down and something may be wrong with the slide. DOES shoot with a stiffer recoil spring. Slide sanded silver.
Guarder drop leg holster (right leg) with extra mag pouch on the top
3 mags total, 1 Glock 19 mag with hi-flow valve, 1 Glock 19 mag without hi-flow valve, 1 Glock 18 mag that is finiky and doesn't work like it's supposed to.
Extra inner barrel (stock I believe)
Asking $225 for all of this OBO. Let me know if you're intrested.
Pictures: