Discussion Starter
·
#1
·
I've been doing a lot of work to it lately and here is where it's at.
New inner barrel finally cam so I installed the hop-up conversion, firefly bucking, and Laylax 6.03 625mm barrel. She shoots like a dream now. I gave water transfer painting a try and this is what I cam up with:
Didn't do the scope, but it still matches pretty well.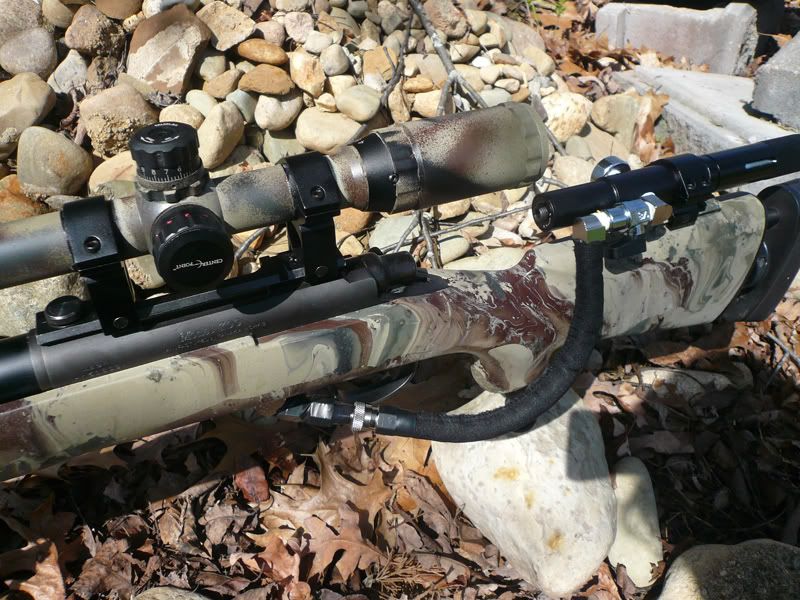 The other side is a bit gritty looking so I plan on redoing it with my new knowledge, so as to get a more even effect throughout.
Tanaka m24 SWS w/ PCS bolt
Inside:
* Creation Aluminum Chamber (Part #91)
* G&G Steel Cocking Piece
* G&G Striker Spring
* Complete Palmer's co2 quick change air rig
* Laylax 6.03 mm 625mm
* King Arms/2Roy VSR Hop up Conversion
* Firefly hop-up hard bucking for VSR
Outside:
* Dboys Harris Style Bipod
* CenterPoint 4-16x40 Illuminated red/green mildot w/ Objective from 5 yards to Infinity
* Custom rear mono-pod (fully adjustable)
Coming in a week:
* CASV Top half to replicate the Mars rail system
* I will also finish the new paint job
* King Arms light weight mock suppressor which I will be chambering and foam filling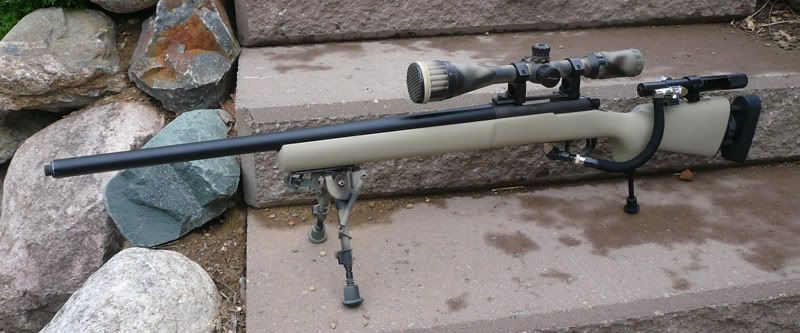 On to the pictures:
New Pictures: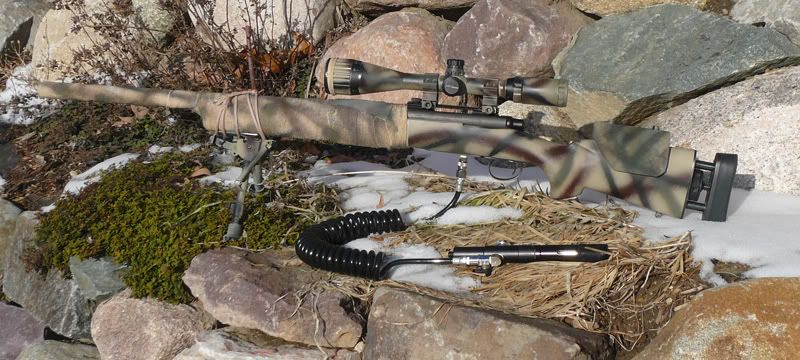 The lighting and graininess don't do it justice at all...
The colors on the rifle it self and other accessories match the forward wrap much better in person. I may try to take some better pics tomorrow.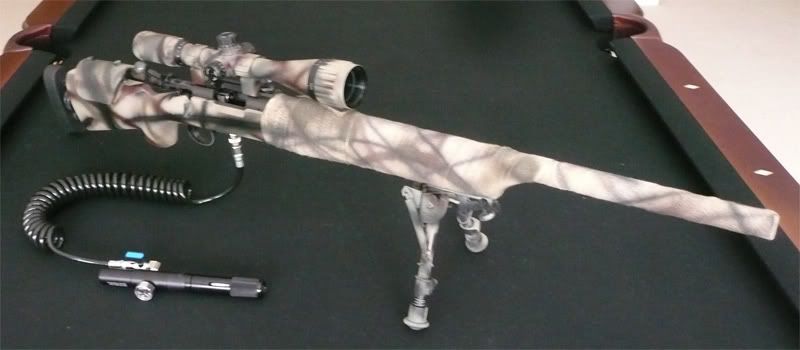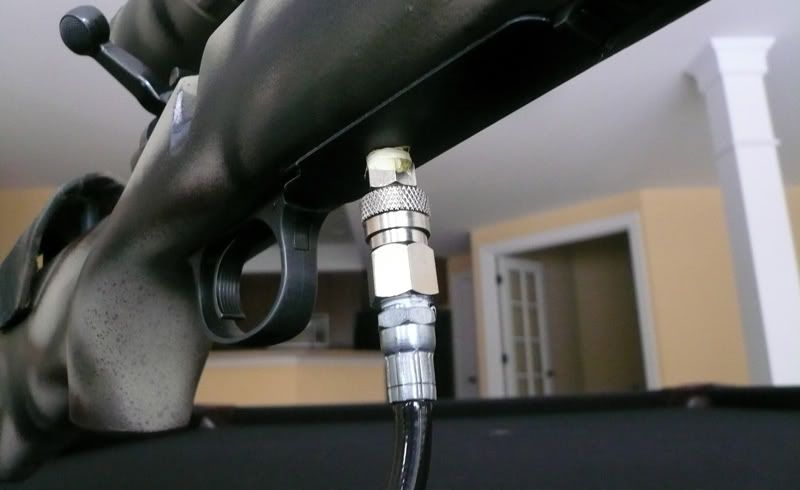 Let me know what ya think, Thanks!