Discussion Starter
·
#1
·
Well, its not too long before winter is over which means i should probably get around to posting my winter paint job. Actually its not a paint job, its white athletic tape wrapped around my gun. I heard about British special forces doing this to their guns and thought I would give it a try. I believe it was originally intended to be completely painted over, but I figured leaving it white would make a pretty good snow camo. It took me about 2 hours to tape my gun completely. I needed to put two layers of tape because with only one you could partially see through the tape and see the original paint job. Once completely covered I dusted it with some black so that it wasn't pure white.
Here's how it turned out: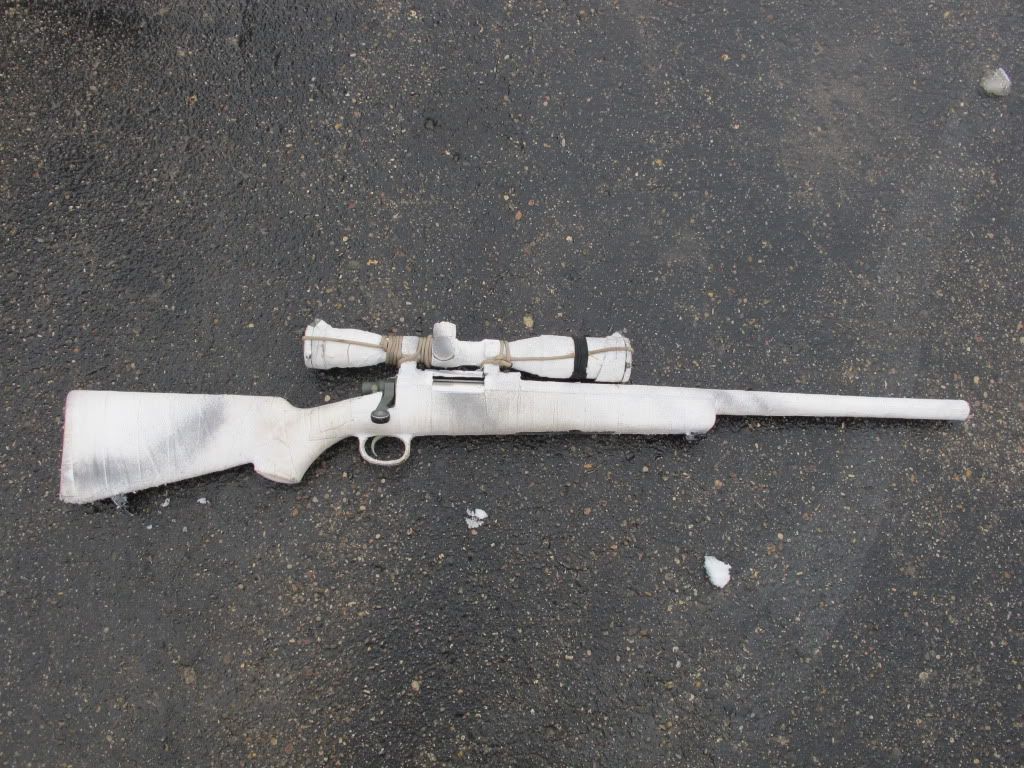 I really enjoy the tape because it gives it a unique texture, however once i taped my gun the scope covers would no longer stay shut to solve this I tied some para cord to the scope to keep them shut. when i need them open the para cord can simply slide right off.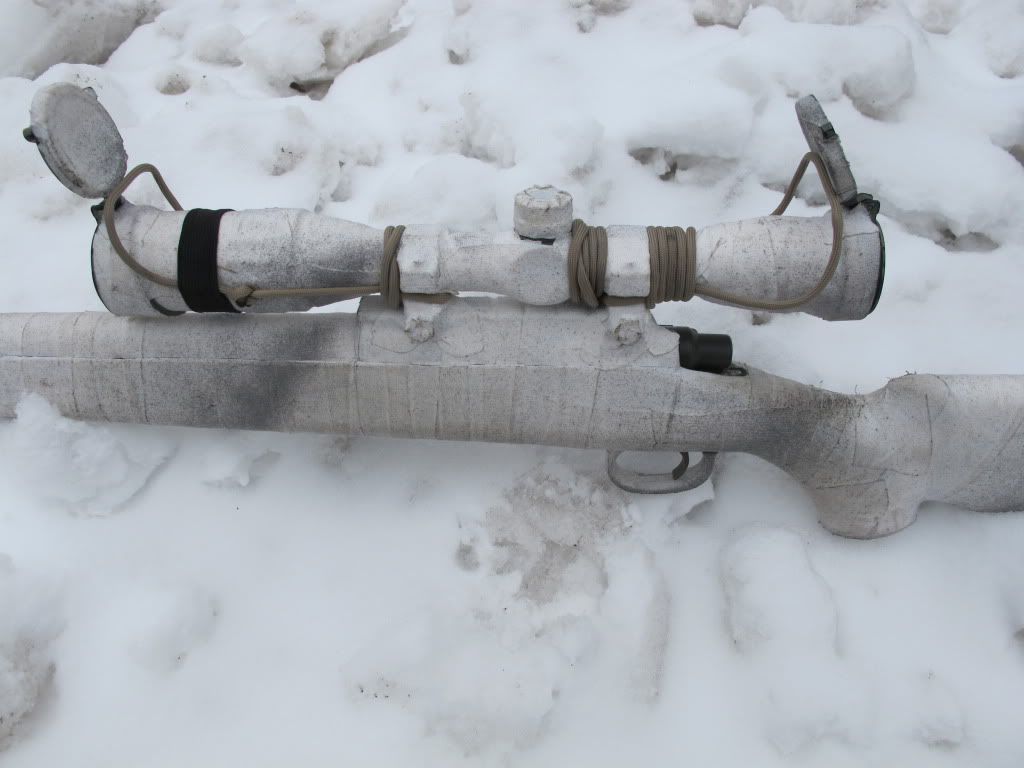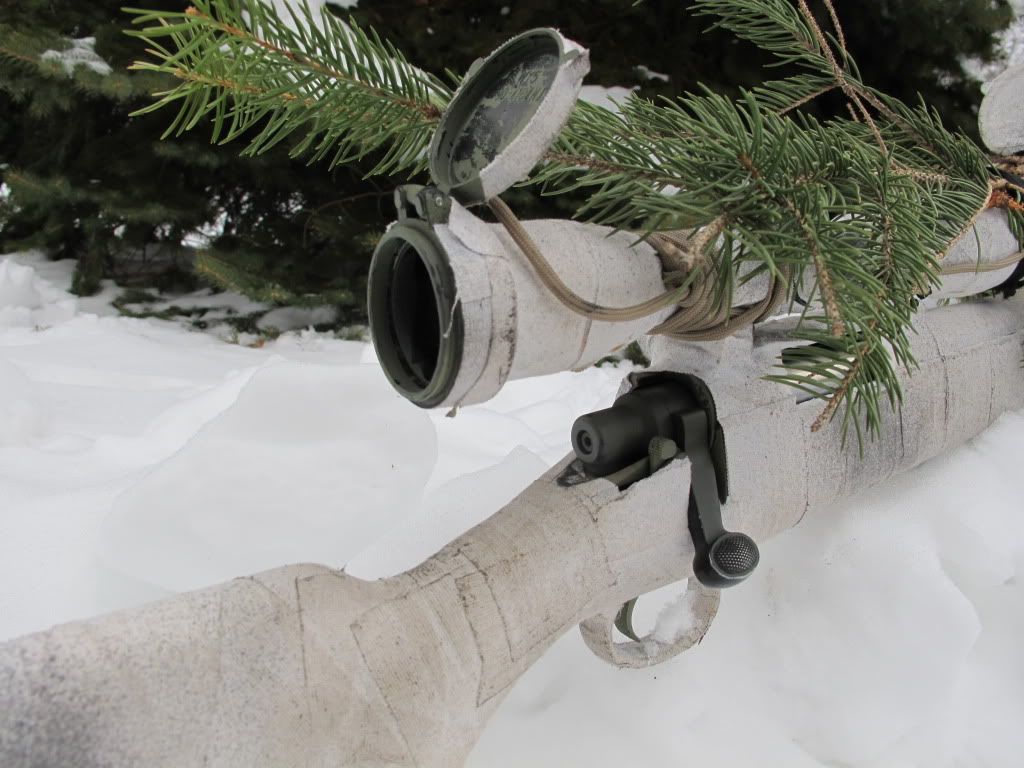 (kind of lacking with the foliage)