Discussion Starter
·
#1
·
Rules:
First come, first serve.
All sales final.
Trades are accepted, but I'll be very picky.
Won't split up packages.
I ship USPS Priority, packages usually get to each side of the state in a day.
Stay in contact if you want to buy.
Willing to drive to meet up.
Cash, MO, Check, PayPal.
Can take more pics if necessary.
Buyer pays shipping.
Don't be afraid about offers, prices may seem high, but lets negotiate.
I am at school, and all of these are at home. IT MAY TAKE ME SOME TIME TO GET EXTRA PICTURES.
Tokyo Marui Type 89.
$325
Traded from Guts and Glory. Only used for plinking. Mechanical 3rd burst is fucking awesome. Preformance is exactly what you'd expect from a TM, its Awesome. Pains me to think of selling, but other things prevailed.Has Firefly(?) bucking installed. Replica, original box, lowcap mag, highcap mag, BB's, cleaning rod, manual, and KA 11.1 Lipo.
Tanaka M29 .44 Magnum.
$275
Also traded from Guts. Extremely beautiful piece. Discontinued as far as I know. Shoots like a laser with .43's. previous owner added Houge Grips. Also pains me to toss it up, but lets see what we can get. Replica only.
Snow Wolf M99 #1.
$300
Traded from Gorem. Needs a new cylinder kit ($100 at airsoft extreme). Has a custom SD barrel, upped hopup and sears, PSG1 grip, 1 magazine, and Harris copy. With A new cylinder will be a beast. In pieces right now, but I can put it all together for the owner and instal the Cylinder kit as well free of charge.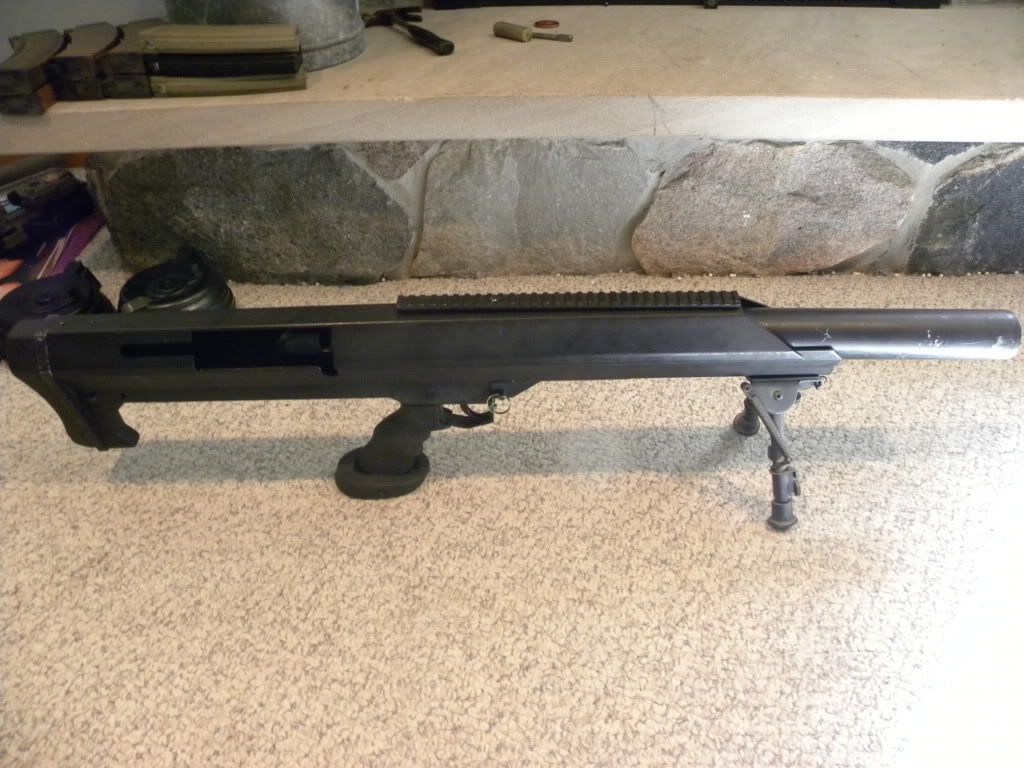 Snow Wolf M99 #2.
$800
Purchased from Pearldrummer about 2 years ago now. Decided to make it my baby and transformed it into an absolute beast.
Installed the following:
PDI Ball bearig spring guide
PDI Pink piston
Guarder Hard piston head
PDI Hopup
CA reinforced cylinder
Madbull Black python inner (PSG1 Plus length)
Guarder Hard bucking (70%)
PSS10 spring.
Drilled and tapped holes in the top for rail segments.
Last chrono reading had it at a constant 626 FPS. I will of course lower that for the buyer. It may seem like a ton of money, but trust me, it is well worth it. I've invested over $1200 into her to make her what she is today. Comes with aforementioned upgrades, Scope rail riser, Mp7 Flip up sights, Chinese M3 replica scope (NOT PICTURED) and between 3-5 magazines. If you are interested, please contact me and we can work something out.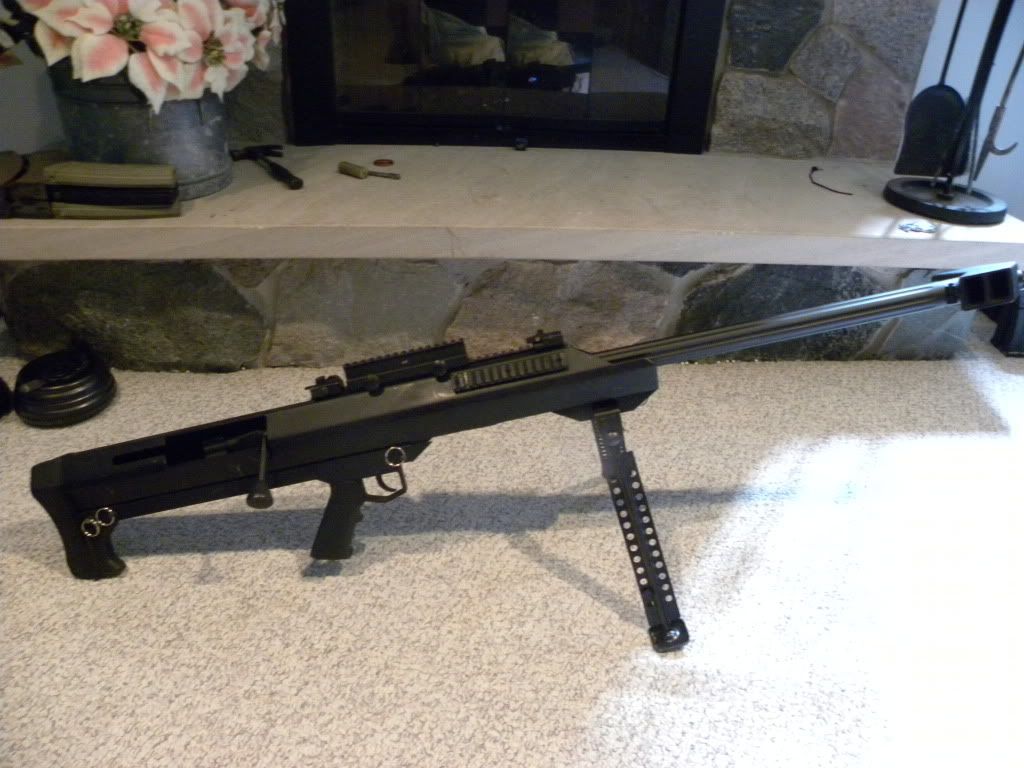 Chinese SIG P226 kit.
$200
Bought from EBB. Put 6 or so mags thru it. Customs broke the double action, so the hammer must be cocked back in order to fire. Full metal, and full trades. Replica, 3 non-leaky mags, and Clone safariland.